The Shadow Man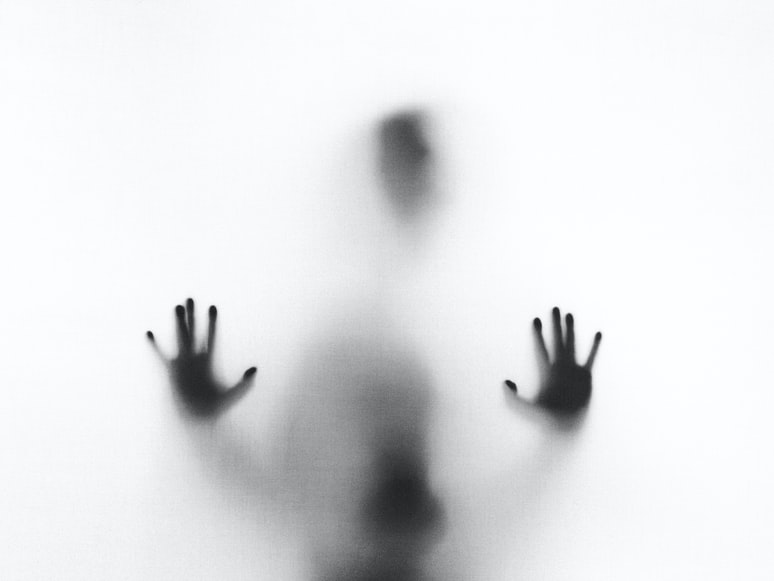 source
They are stories of evil beings, scary creatures. Many were just fantasy, but what am going to tell you might leave you scared, and believe it's trueness.
The Shadow man walks in the dark, and I fear they are watching me. Many say they are attracted to those who are interested to know about them. So my dear readers. You read at your own risk.
It was a rough week for me, after working several jobs to raise money for my Ph.D. tuition fees. It wasn't easy for me. I was having difficulty sleeping because I had to take drugs to keep me awake at night during my work hours.
So tonight, I decided to take a day off from work to rest.
I was awake lying on the bed in my room facing my girlfriend's back, staring at it, hoping that I might sleep after taking sleeping pills. But my mind was still active, my eyes couldn't close. My eyelids refused to grow heavy. How long would I keep staring? I was getting tired and restless. So I sighed in irritation and rolled over.
As I turned, my eyes sighted something. I wasn't expecting to see anyone in my room. Nobody was supposed to be in the house except for me and my girlfriend.
An unknown dark creature stood still, I was shocked, my mind was still processing what I saw. "Was It a dream? Maybe I am hallucinating." I thought to myself,
The creature had a masculine feature. He was standing in front of my restroom, quietly staring down at me intently. His hands were by his side with long fingernails, his eyes were gazing out red lights as his feet were fixed firmly on the floor. He kept staring at me without any expression on his face. His stare was like he wanted to attack me. He had only an eye on his forehead, no nose, no ears, and no mouth. No facial features. He was just a black figure standing at the entrance to my restroom under the white light. I could see his shadow so clearly that I wished I could scream.
Just imagine seeing an unknown being standing in the dark in your room, watching any movement you make. Creepy right? That's how I felt.
He was tall, maybe six foot four, and dressed in a black long robe. I could feel his presence and it was filled with mischief. He stood there watching everything I did as if I was some lab experiment and ready to harm me. No doubt, he was obsessed with me.
I tried waking my girlfriend, but she kept snoring, ignoring my call. As she is deep in her sleep. Now my heart was racing fast, I was sweating profusely, panicking as I wondered if he would harm me.
So I slowly reached for my bed lamp to turn it on. As my fingers secretly searching for the power button with my eyes still fixed to the scary figure. Then I turned it on and it disappeared. Maybe it doesn't want to be seen or looked at in the eyes.
I tried to believe it was just a vision because I couldn't sleep. But every night I stay wide awake, moving the entire time. It can't be a vision. It was real.
Now I wonder if he will come back to watch me go to sleep. I think of the Shadow man and I wonder what he wants from me and what he will do to me.
So now I stay awake many hours at night, hoping if I will ever see him prove his existence and I pray it doesn't.
The End
Thanks for reading.
---
---