The Circle of the gatekeeper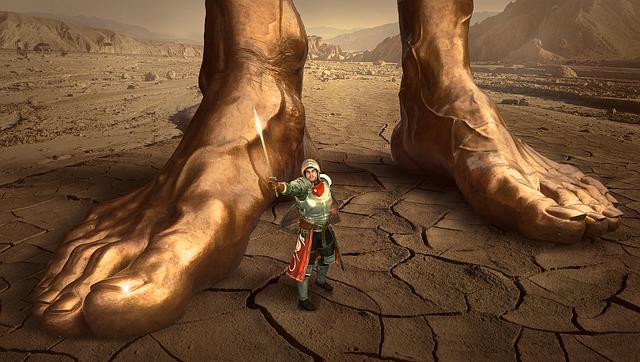 source
The books and stories of ancient beings led to the place, and to secret portals that link a mortal to the Heavens.
A place of the purest heart, a place of the gods and the immortal humans, called Demi-god. Yes, many seem to believe that story, but I don't. But my father, Sir Alexander Ferguson. A businessman, a philanthropist, and a renowned archaeologist who had an exquisite taste in ancient objects. He loved collecting and had a wide collection of scary, rare, and magnificent objects found across the globe. But there was one piece, one mission that will make you go crazy and go the extra mile to get it found, and that one was the Other Life Portal. One which the Japanese called "Takamagahara or Takaamanohara". Heaven.
A quest he took to himself, just to see mother again. "How insane that was?" I thought to myself.
It has been nine years since he embarked on that mission with his team. After nine years without a father and a mother, I am left alone in a big mansion, holding responsibility for his business. One thing my father taught me was never lay your trust on a bed of roses. And that has guided me. But, I was tired of just hearing those words in my head, having everyone consoling me that he's dead. I needed him even though I know I can't, but still, I always had that feeling he was out there. I can feel it.
So I decided to visit his study room and search for any clue about his last mission. His office was filled with books, maps, and weird objects hanging on the wall. On his table was a map marked with an "X" and a coordinate, but that wasn't enough, I rolled out his table drawer and saw his study diary with a lot of writings, one wasn't finished and yet to be stamped like others. Without hesitation, I became interested in it.
For the whole night, I kept reading every single detail jotted in that Diary, the more I read, the more interesting I found the quest, and when the day breaks, I called for my butter. "Moses…."
"Yes, Master…." He ran in the direction of my voice. "Young master Peter, what can I do for you?" He asked with a quick bow.
"Oh! Moses get me trusted men interested in the heaven portal, eight men, and four security experts. I have found my father's location. We are going to Japan…." I smiled at him
"Japan?" He asked surprise
"Yes! Japan. And I want you to be in charge of everything I own till I am back." I handed him a paper of ownership with my signature.
"Master… are you sure?" He stammered
"Oh! Yes. You're worthy of my trust. Now get what I requested."
"Right away, Young master Peter." He stepped out.
"Father, I am coming. Please be alive." I prayed silently.
And when we got to Japan, we had to blend in by getting some locals on our side, which was difficult and I couldn't trust them or anyone because I knew everyone was in this for their selfish gain. The people of Japan were so difficult to relate with, as they kept avoiding questions related to Takamagahara, "God's birthplace." All I just needed was a portal location to find my father. The course for this was an extremely difficult one, as I spent twenty-one days in the forest of Aokigahara"Sea of Trees." And a lot of strange things happened, weird dreams and creatures. I can't go back now, I am close to finding the Portal, close to seeing my father with the map, it guided me and my crew.
And when we got to the temple of Takamagahara, a gate appeared before us with death and life puzzle to solve. If I fail, it will lead to the death of my crew and the portal will remain lost. So the monks helped me to solve the puzzle, then the gate slowly opened, and a giant appeared before us as the gatekeeper with a scroll in his blue wide hands.
"Only one is allowed in." His voice echoed. Causing fear in us, as we bowed.
"I'm going in," I shouted
He looked down at me and said. "Mortal come forward! What do you seek for?" He asked with great authority
"To see my father. Please" I plead with a shivering tone.
"What's your father's name?" The Giant asked.
"Sir Alexander Ferguson."
"Oh! Alexander the purest of heart?" He smiled as he drew a circle around me with his index finger. "You're his son? Hmmm… now, you can see him." As he snapped his finger, causing a white light to emit around the circle followed by lightning in the sky and I vanished.
Slowly, I opened my eyes and found myself in a place beyond human imagination. I can't explain what words to use to describe how beautiful it was, no violence, no noise, no pollution, everything you needed is there for free and peaceful.
"Pete, my boy…."
I turned to see a young man with white hair and a beard, calling my name in my father's voice.
"He approached me and hugged me. I was surprised, he smelled like my father but didn't look like him.
"Oh, my boy. You're surprised by my look. Do you remember you and I building a treehouse in winter when the bear came to pull down the tree at night?" He chuckled
"Dad…." I hugged him so passionately.
"My sweet boy, you've grown to be a man. This is my younger self." He said, just as I was talking with him. I heard my mother's voice.
"My little bear…" she ran to us and kissed my forehead. She was so young, as an eighteen-year-old girl.
"I have missed you, my boy. I am sorry for leaving you alone. Please forgive me." She pleaded with a sympathetic look.
"It's okay mum. Am happy to see you again." As we hugged ourselves. Suddenly, we heard the sound of a bell. "It's time to go, my son?" Dad whispered into my ear. "My son, be good and have a pure heart. I want you here." He said.
Soon the circle light appeared around us and it glowed. " I love you, my little bear." Mother kissed my cheek. Immediately, I disappeared and found myself back, as the portal closed leaving a mark on the floor by the giant. The circle of the gatekeeper.
The End.
---
---