The Catch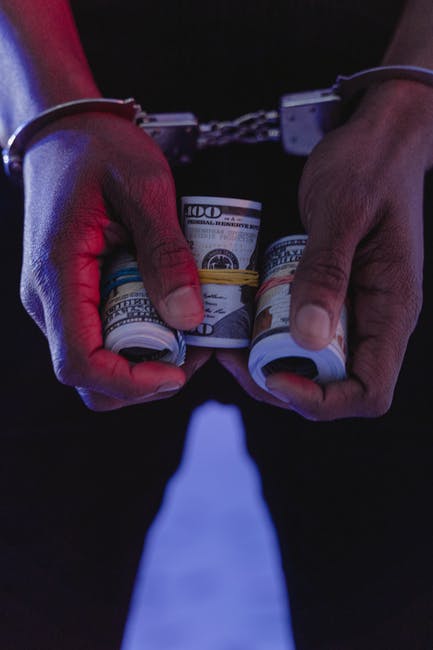 source
"Behind you Zik… Run!!! Run!!! Run Zik."
Dom yelled as he was gasping, and running towards the open window in the hallway.
The Security guards were closing on us, ready to append us. Our cover has been blown. the plan wasn't to steal the gold necklace. It was to know the kind of security system they used to guard the necklace.
Life has prepared me for something this world has to offer. its cruelty, its pain, its suffering, and love. But what I failed to understand was the true meaning of Trust.
My name is Zik Pitt. An eighteen-year-old boy who had to struggle and live on the streets after I had experienced the tragic death of my parents in a car crash. That was twelve years ago. But I still have memories of that night. How I survived the car crash was a miracle as the doctor said."No scratch". My parents were business owners. Owned a lot of companies and shares. But all of this we're taken away from me. My parent's lives, works, properties, and money were seized by the government because my parents didn't make a will for who would take ownership of them, and since I was little when it happened. I didn't have a say in whatever decision the authorities took.
Ever since then life has been unbearable for me, as I was sent to live on the streets as a beggar. Begging for food, and shelter. And seeing the way we humans treated the beggars was insulting. Taking them as pathetic things that don't deserve to be loved. It stings me badly. So I decided to start robbing the rich and giving some to the poor. Trying to bring balance to life as I thought, but the circle of life was corrupted and couldn't be balanced. Greedy, love of money, power, and lust has eaten us, humans. All was vanity.
One night, I decided to rob a jewelry store in the area. It has flashy and sparkling pieces of jewelry and they were amazing. I kept starting at them as it was shining on my face, they were made of diamonds. A girl's best friend. Diamond. So I broke into the store, smashing the glass door with my baseball stick. then used my elbow to break the showcase that houses the shining jewelry, as the glasses fell into pieces causing a loud noise and the alarm system to trigger.
I wasn't afraid of the buzzer, but I was surprised to see the policemen driving in my direction immediately after the alarm was activated. Normally, it takes fifteen minutes before the police show up. But this was just three minutes. "Were they waiting for me or do they also have plans of stealing the jewelry?" I thought to myself. Before I could use the exit door, the building was surrounded by cops.
"Hands up and drop all weapons. Now!"
The policeman with the microphone ordered. I came out with my hands up as they arrested me and took me to the police station.
I spent three days in police detention, waiting for no one to bail me. But fortunately for me, one morning the officer on duty came to my prison and unlocked the door.
"Hey! You." He pointed at me
"Me?"
"Yes, Aren't you Zik? The thief that was caught in the jewelry store three days ago?"
"Yes, that's me." I proudly replied to him
"You've been granted bail. You're fortunate someone came for you, else you'll rot in here." He chuckled
Then he threw my clothes at me and walked me to the waiting room. And he showed me the man that placed bail for me. He looked old, light skin, average in height with a good physique. Had long curly grey hair and white eyebrows, with blue eyes. Very strange. He smiled at me and stretched out his right hand for a handshake, then said, "My name is Master Tai Wang." As he walked me to his car escorted by his guards.
As we drove out of the police station, he made me an offer to work for him and assured me he would take care of all my expenses and also drill me. Then he offered me a job, which I accepted freely.
The job was to steal a gold necklace worth 700million dollars. An ancient necklace was worn by Pontius Pilate wife. The plan was set in place and led by Dom. One of Master Tai Wang's workers.
The Gold necklace was kept at one of the unknown city banks in Alaska, Bolema Bank. The vault was hidden under the bank. So that night we came prepared with our equipment and costume.
We walked into the bank as painters and then sneaked into the safe passage leading to the secret vault according to the building plan. But some went wrong. The safe-passage had a hidden facial recognition system to detect only workers of the bank. Suddenly, it raised an alarm of unknown personnel. Which was unknown to us and Master Tai Wang didn't let us know. Immediately we stepped into the safe passage hallway. It triggered an emergency warning and alerted the security officers in the building.
"Behind you Zik...Run!!! Run!!! Run Zik..." Dom yelled as he was gasping, and running towards the open window in the hallway.
"Stop right there." The security men ordered as they brought out their pistols.
"Don't stop Zik, else you will be arrested," Dom shouted, then he jumped out of the window, dodging the bullets. Without any second thought, I followed him.
We kept running, jumping fences and roofs to get away from the security men and meet the get-away motorcycle. But they were relentless. Following all our moves, as they were determined to catch us.
I was tired and ready to give up but Dom wasn't. He's not ready to go to prison, but I couldn't see how tired he was getting. As we jumped, we fell into a no-dead end. And the officers found us. Walked in our direction slowly and smiling, as they called for backup. At that point, I knew that was the end for me. But when hope was lost. A rope-like ladder rolled down from the sky. Facing us. I looked up and saw a helicopter with Master Tai Chi on it.
"Climb on fast… " he shouted.
Before the security men could catch up with us, we were at the top of the ladder, and I waved at them. Then I shouted. "See yeah, suckers. Hahaha," I laughed.
---
---