My happiness// Inkwell Prompt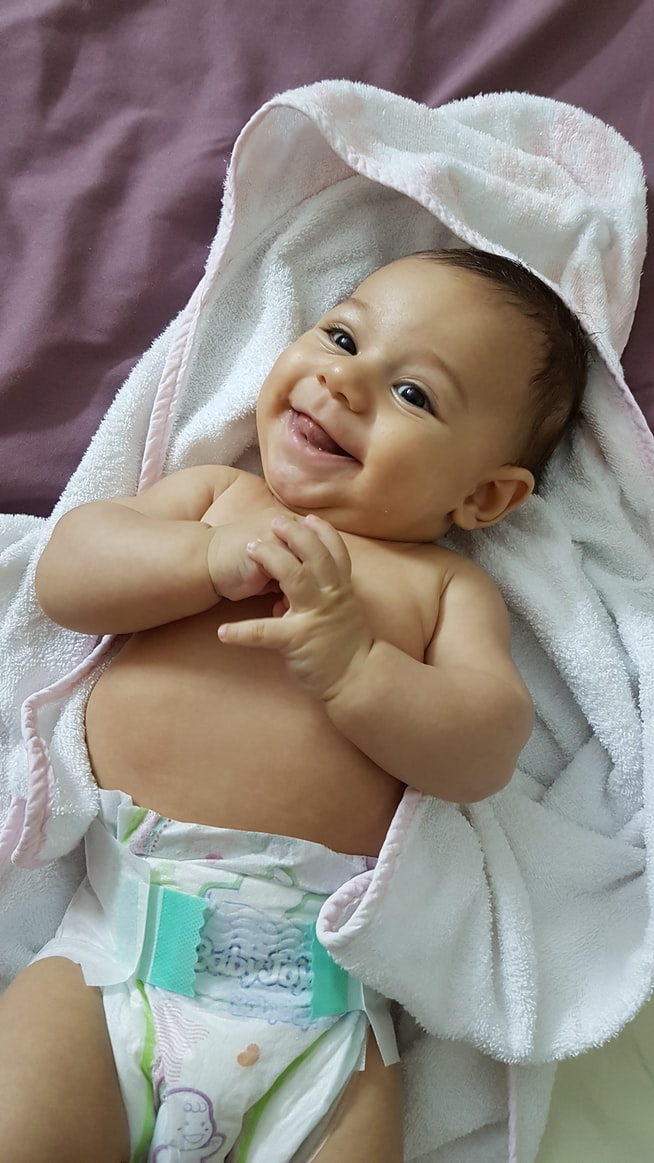 source
As many would say, "The joy of a happy home is the cry of Children." But the giver of children is God.
The television was on, and the visual display was entertaining, the sound and noise of the children made it so impossible to hear ourselves unless having to scold the children to lower their voices, but what's the point, they are my grandchildren, seeing them happy and healthy makes me feel alive.
I was in the kitchen with my daughter-in-law preparing dinner for the family before her husband, my son comes back from work, and besides I was hungry at that moment. The sweet aroma of the stew made it so difficult for me to request a plate from my daughter-in-law. But the thought of food disappeared when we got engaged in a discussion about how the economy is going bad, the high cost of commodities in the market, and nothing positive the government are doing, except borrowing loans from international bodies, which was slowly crippling the country gross growth, still no one is showing any concern.
Suddenly, the noise in the sitting room stopped. The quietness envelops the whole room, making me and my daughter-in-law wonder if everything is okay with the kids.
"Grandma, are the kids still in the sitting room because I can't hear their voices anymore?"
"Oh my dear, don't worry I will check them out, maybe they might have fallen asleep." I smiled at her, as I gave her a warm touch on her right hand.
I took my eyeglasses and put them on, as I walked towards the sitting room, truly the quietness was unusual. They sat on the tiles and formed a circle as they were looking at something in the middle of them.
"Junior… Stella…. Frank…." I called out their names. "What are you all looking at? Are you all okay?" I asked in a curious tone.
"Grandma Grandma…. Come take a look at this picture. Who is this?" Stella said as she raised the photo album towards me
"Alright, dear." I joined them, as I sat next to little Frank on the cold tiles. "Oh, kids. Do you want to know who the baby in this picture was?" I said with a smile on my face.
"Yes…. Yes… Grandma." They all agreed.
"Is that me or Stella?" Junior, the oldest among them asked.
"No, that can't be me." Stella disagrees with a frown on her face.
"Okay, that's enough kids. The baby in the picture is your father."
"Daddy?" Frank asked in surprise.
"Yes, Daddy!" I smiled as I nodded my head to give him an assuring answer.
"So daddy was once a baby like we were before. I thought he was fully made in his form." Junior asked like he was talking to himself.
"No, my boy. He was once like you all and is now grown. I could remember that day…
It was on the 2nd of December 1986. The atmosphere was so tense, as family members gathered at the hospital waiting, praying, and believing in a great miracle, the good news that will lighten the entire family. My husband was in the maternity ward with me, holding my hands, as I was crying. I was in pain while waiting for the doctor on duty. He never let go, instead, he took his shining white handkerchief and cleaned the sweat dripping off my face with a kiss on my head, then he said to me. "My love! You will be fine. We need you both alive." I smiled at him, even though I was in agonizing pain all over my body.
"The doctor is here now." One of the nurses shouted
"Please Sir, you all need to excuse us." The Matron said.
"No, I can't, I need to be here with her, this is her first pregnancy, our first baby."
It was about to cause an argument between them, but the doctor intervened.
"Nurse Betty, please let him stay. If I was in his shoes, I would do the same. Sir, I hope you can endure the pain you are about to see her in. But don't interfere with my work. Please." He said with so much authority.
"Yes, I can endure it and I won't interfere." one of the nurses shut the door and closed the window blind.
"Madam are you ready?" Doctors and nurses asked with smiles on their faces, but it was a great deal of seriousness in their tones.
"Yesss.." I shouted, and we both did.
"Okay, now push… push…. Put in your strength because you need to see the baby alive. Push…"
My husband stood there in shock, his first time seeing such. Now he could understand the pain of childbirth. For the past fifteen minutes. I had my whole strength on the word. "Push…"
Suddenly, I had a beautiful angelic cry.
"Oh my God. It's a boy with a birthmark on his chest like H." The doctor said as he handed the baby to the nurse Betty to clean him and then to me.
"My husband rushed to me, kissed me passionately, then said, his name will be called Ifeanuli meaning thing of joy." As he ran out of the ward to announce the news to everyone. There was so much happiness in the air, at last, a child was born into the family.
"Grandma, why are you crying?" Stella tapped my lap. In shock, I realized my mind had traveled far.
"Oh my child, I just remembered the birth of your father. "
"Tell us, Grandma." They shout with so much curiosity in their voices.
"Your father's birth brought happiness and joy to the family. A happiness that has ceased to end."
The End.
---
---