Mother i made it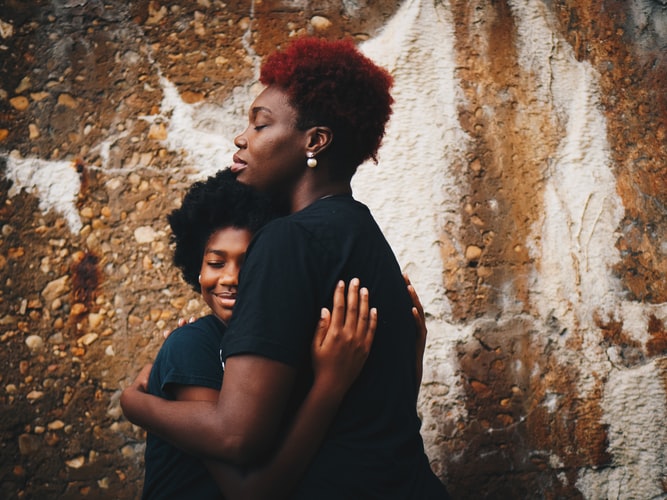 source
Have you ever thought about what the joy of a mother is? If not, then you should.
My name is Chike and I'm a Nigerian. I am twenty-two years old and live with my parents in a town called New Gates.
Life hasn't been fair to us ever since my father lost his job as a banker and was replaced with computers. He has tried several times to get another job. But all his attempts failed. As companies kept rejecting his job application, so right now we depend on my mother's little fashion designing business, which was our only hope. She used the money she got from her little business to feed the family, pay the bills, and also trained me in secondary school. But for how long would this burden be on her.
I have always dreamt of going into university, studying civil engineering, having my engineering firm, and taking care of my parents, especially my mother. But looking at how things were with my family, it seems my dreams won't be actualized.
On October 17, 2016. I got an email from Kingsway University, offering admission into their institution to study my dream course in Civil Engineering. After so many attempts, I finally got accepted.
I showed my parents the mail from the school and they were so happy for me. It was like my dreams were coming through but money was the problem. My parents were aware of the tuition fees that needed to be paid before I could resume. It was a huge amount of money, but that didn't make them panic. "How can I get this money before the deadline stated in the mail." I thought to myself every day that passes by.
My mother noticed how worried and disorganized I was concerning raising the money for my tuition fees.
She sat close to me, placed her hands on my back, and called my name in a calm tone. Then she said to me, "Chike, what's the problem? Your face looks troubled, my son. Why?"
"Mum, don't worry I am fine," I said to her. As I returned to my thoughts.
"You don't look fine to me. Tell me what's the issue?"
"Mum, everything is the issue. Why are we poor? Why don't we have much to survive or to give? I hate to see you carrying all the family burden alone, and I can't help. I don't know how I'll get the money to pay for my school tuition fees. Mum, I am tired." I replied to her with tears in my eyes.
She saw my tears, wiped them off with her wapper and drew me closer to her chest and lay my head on her laps, then said to me, as she patted my back.
"Oh, my boy. Everything is going to be okay. Problems don't last forever, it's just a test of life and we will overcome them. As for your tuition fees, your Dad and I have decided to use our savings to pay for it. You're going to resume at your New school. My future Engineer." Then she pecked my head.
I raised my head and hugged her.
"Thank you, mum."
The next morning, my parents handed over the money to me and told me. "Remember the family you came from. Remember home."
Those words never departed from me, as I journey to school, far away from home. Far away from New Gates, Far away to become an engineer, far away to achieve my dreams.
Now it has been five years from home, five years of not seeing or hearing from my parents. Five years of not seeing my beautiful mother. So I write to them, telling them of the rewards I received in school. As the best graduating student of my faculty. The first-ever produced a first-class student of the school. And the school offered to train me further. A scholarship and finally, I got support from an NGO company to help me develop my business idea of owning an engineering firm. So Mummy I am coming home.
I journey home, driving in my newly acquired black Mercedes-Benz, as the thought of my mother and picture of home made me smile.
As I arrived home, I honked to create awareness of my arrival. Suddenly, the gates opened and it was my parents. I stepped out of my car and rushed to embrace them. They were surprised to see me driving such an expensive car. With smiles on their faces and tears rolling down from my mother's eyes. Tears of joy. Then I said to her,
"Mama, I have made it."
---
---