HIS ADDICTION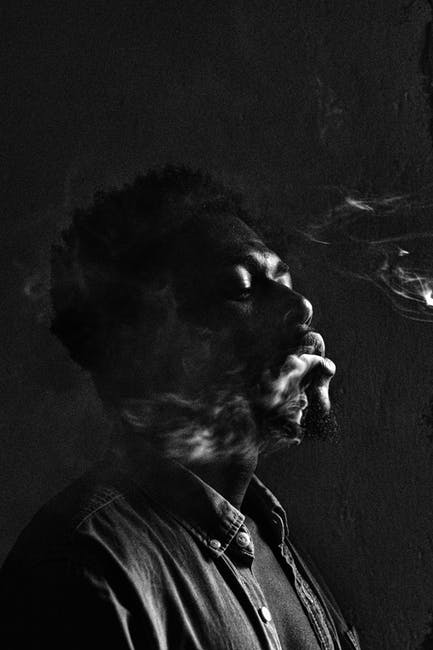 source
They say losing someone so dear to you can make one go crazy and emotional damage.
Growing up as a little girl has been difficult for me, ever since mom left us for her new lover, abandoning my dad and me in the old Brown bungalow. Ever since then, my dad has changed. He couldn't handle my mom's absence because of the love he had for her. So to control his feelings he started smoking, smoking packs of cigarettes. A habit I have tried to stop him from but he just refused to listen to my advice.
My mom broke not just his heart, but his life because nothing remained the same. He receded into himself, became a shell of his former self. He was unable to keep down a job, he kept getting fired.
As I got older, I began to bear responsibilities. I made sure I made enough money to take care of both of us. And all my father could do was to rely on his cigarettes.
He had become an addict and letting go was impossible.
The first time he slumped and I took him to the hospital, the doctor had said his lungs were bad. But if he stopped smoking, it could be saved. He spent a month in the hospital.
And that night he was discharged, he began to smoke again.
There was nothing I told him that he listened to. Every morning and night the neighbors would hear our voices as we quarreled. It seemed I was more interested in keeping him alive than he was.
And now, six months after he was discharged, I got a call while I was in the office. It was from my neighbor at home who helped me check on my dad from time to time.
"It's your dad!" He said the moment I picked the call, "I found him unconscious on the floor. The ambulance has taken him, you need to go there at once."
I had to clear out my desk before I hurried out. I drove like a maniac, almost getting myself and some innocent pedestrians killed.
Once I got to the hospital, I hurried to the receptionist's desk.
'I'm here to see my father!" I cried as I called out his name.
The nurse directed me to his ward. It was in the emergency section. My heart was beating furiously as I hurried along the white hallways. As I got to the ward, the door opened and the doctor opened. I recognized him at once. He had been the one that had told my dad never to smoke again. I could tell he recognized me as well.
And he was not smiling.
"Miss…" he muttered.
"Where is my father?" I cried.
"Miss, you need to sit down…"
"I want my father!"
"I'm sorry," he said. "We tried our best but he didn't make it. I'm sorry for your loss."
He helped me to a seat on a chair, then without another word left.
And I am still there, all alone in the world. In the white hospital. Mourning my dad whose addiction had killed him.
The End
---
---