I Love Pets
Hi Hivers!
I am also an animal lover, and I'm going to share to you my first pet. Let me clarify that I am not a fond of cock-fighting. I love pet! They make me happy and and I made them happy too by taking good care of them.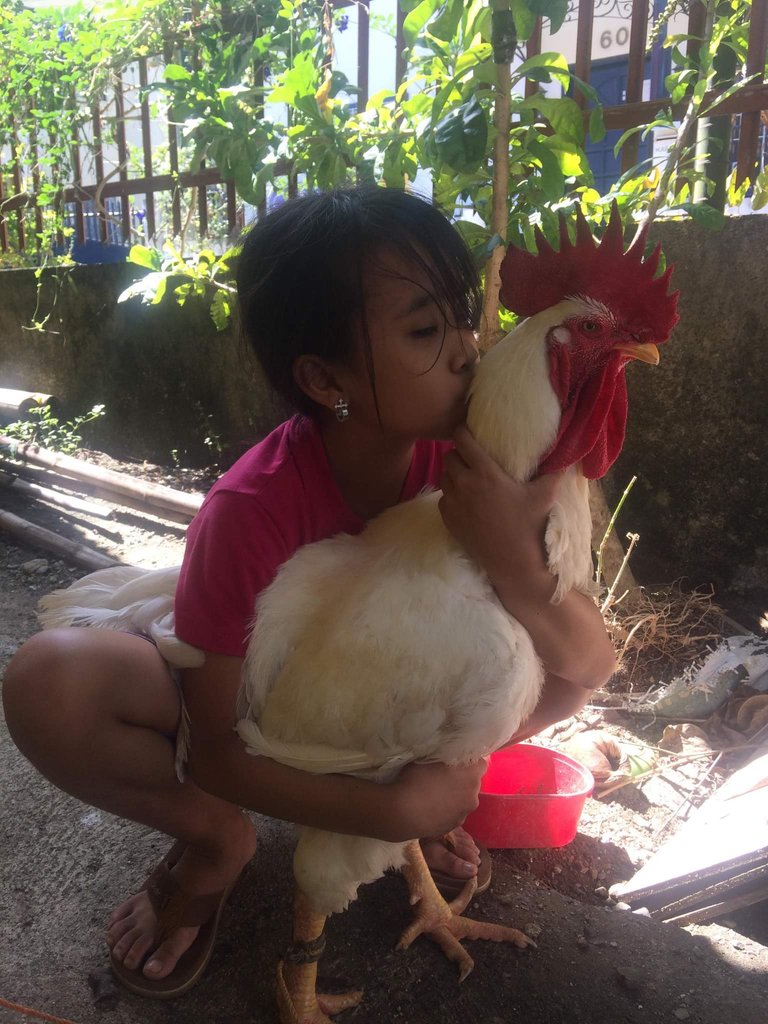 Animals are a window to your soul and a doorway to your spiritual destiny. If you let them into your life and allow them to teach you, you will be better for it. - Kim Shotola, The Soul Watchers
Why in the world a rooster pet? You may ask...I find them cute and adorable. So it started this way... One day, my mom and I were in the wet market. I used to begged her to take me whenever I know she's going in the market because there are shops selling different kind of pet"fish" and I need to replace three of the fighting fish I had because they keep dying. But my mom was tired of buying fish because they just die at the end. Anyway, sometimes she refused, sometimes she gave in. Mom is mom.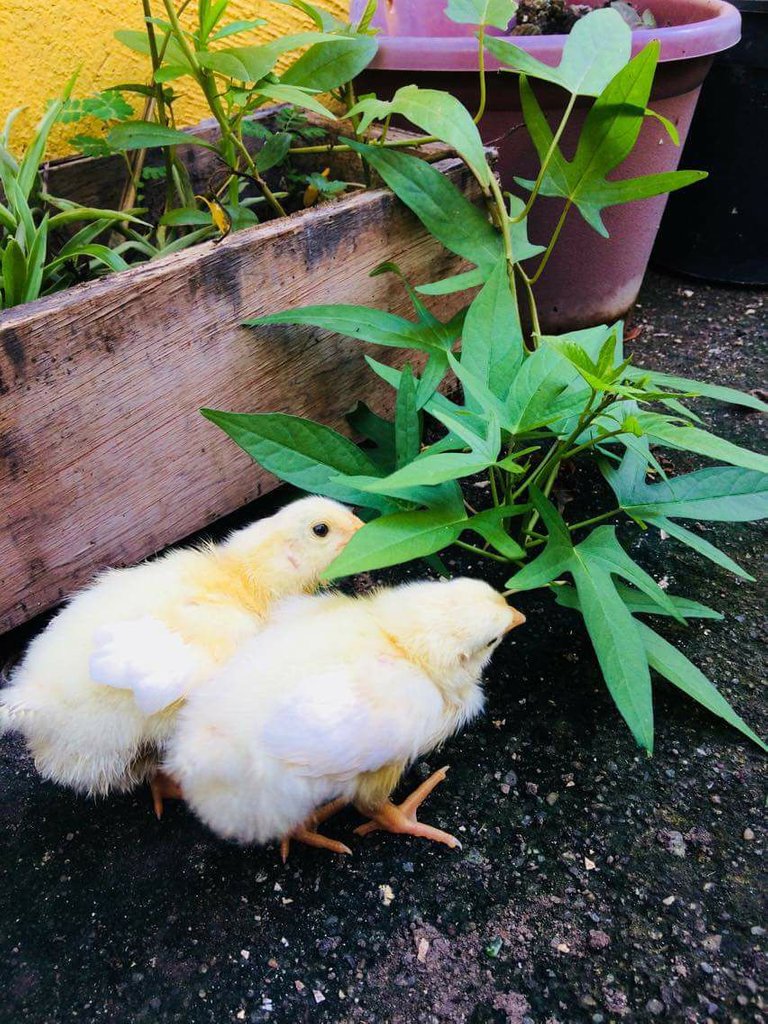 Unexpectedly, we passed a small store selling feeds for animals for pigs and chickens and I saw these cuties in a cage which they are for sale. I asked my mom and she bought two chickens because it's better to have two or else one would feel so lonely.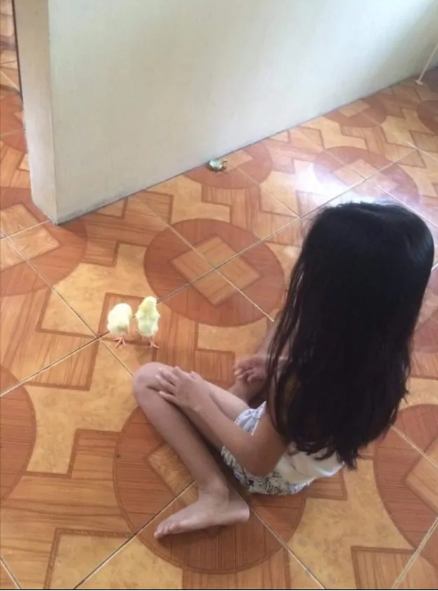 They are the reasons I'm excited to wake up in the morning because I get to play with them . I let them walked around the house while I followed them. Watching them play and growing fast is just adorable.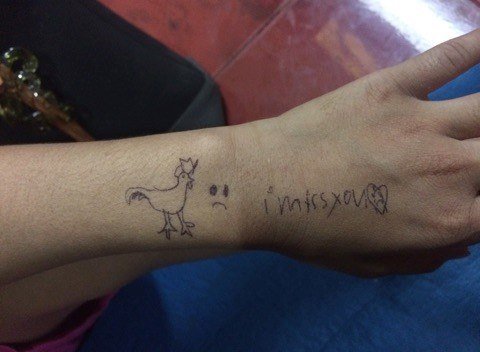 This is a kind of not really a happy ending story about my love pet. We live in sub division and we are not allowed to have chickens or anything that disturb the neighbors. Another problem was, they are turning into a rooster I didn't expect. And they start crowing. It was fine when they were small, but now I can't stop them from crowing early in the morning. So my mom decided to take them to my grandparents in another island. I didn't like it though but that was the in the subdivision policy. My grandma came and took them from me, of course I didn't saw it because I would definitely go crazy. Sometimes in a day I would miss them that I just wrote and draw this on my arms wishing they're around.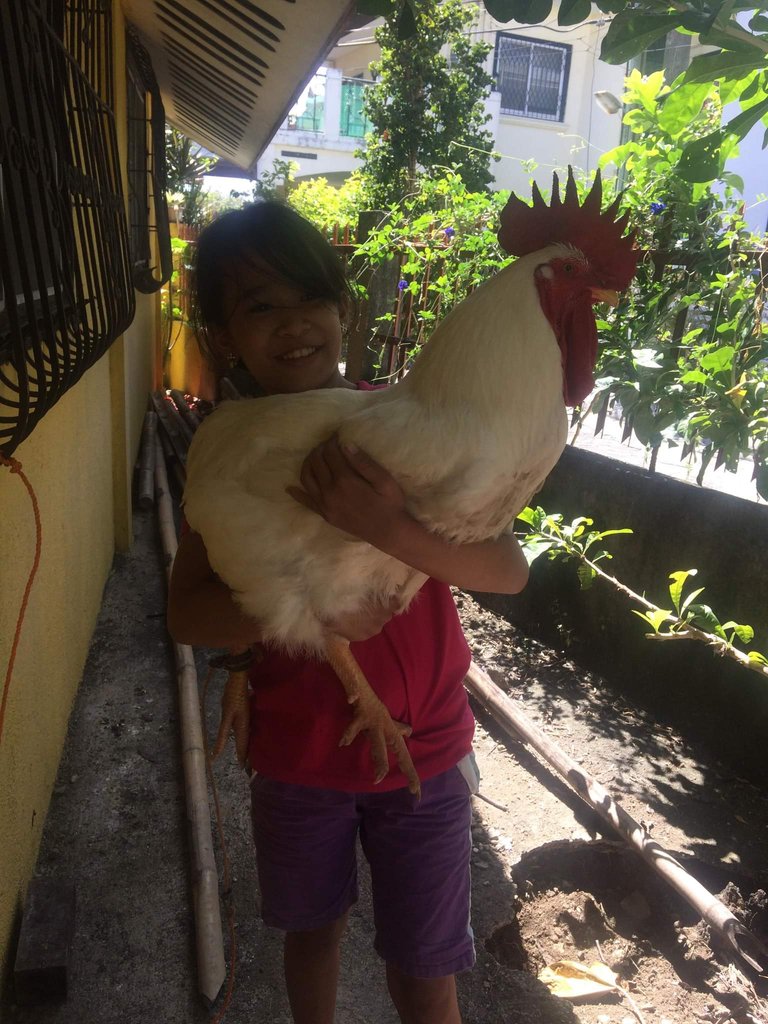 This was my last hugged for them. I didn't understand why my mom took a photo of me. Now I uderstand. But I know and trust grandma is taking good care of them. But everyday Im so eager to see them. You know when you miss your pet, how it feels?
After a couple of months my grandma updated us that they have many little chickens/ chicks because they are breeding the rooster's after its kind. That was a good news! I'll be sharing soon , more about farm animals whenever I will visit my grandma.
Thanks for checking my post!
---
---