Money Misconceptions That Can Limit You. (A Must Read)
We understand geometry and topology. We know the Pythagoras theorem, but we give little attention to financial education. Thus, many people don't understand how money works. We live with many misconceptions about money, and they limit us.
I live in a one-bedroom ADU type of house, using a fairly used set of chairs and a few house accessories. I don't go to the clubhouse, and my way of fun is quite simple. I play video games when I have time. And my exercise is rope jumping/jogging, then I hike twice a month.
I drive a cheap car worth $1,400, and I fly economy always.
I can live more than this, but it is the life I choose for now. Things might change, but I can call this financial independence since I can get all my basic needs.
We are in the world where some people say:
The stock market is risky and volatile, keep your cash.

Cryptos are "bubbles" -risky;

Enjoy your life while you are young.

You can't invest unless you have plenty

Making more money keeps you debt-free

Debt is bad.
Many misconceptions about money are because of the aim of being careful about losing money. I will share some misconceptions about money and how they affect our mindset and beliefs on how to make money.
It doesn't matter how much you earn, but how much you spend.
This need to be balanced. What you earn and what you spend matter. I can choose to live in a more comfortable house, but I consider what I earn with what I spend. To have a better margin, earn more and spend less.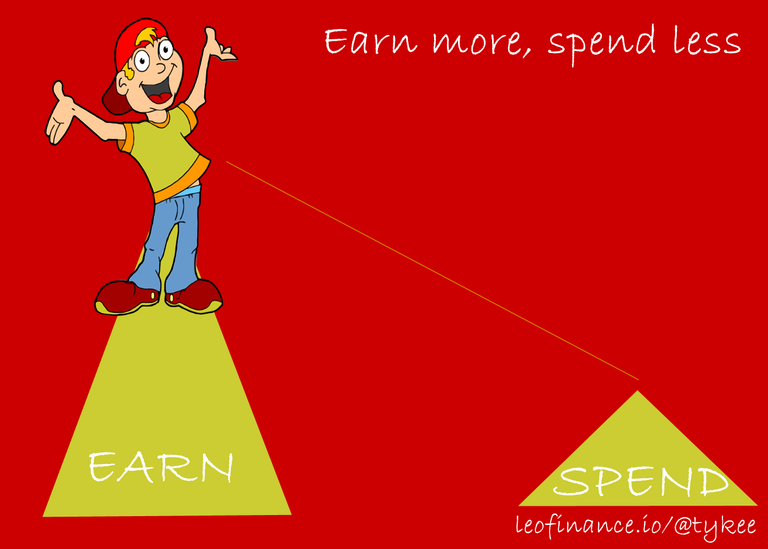 If you earn $10,000 a month and you have a few side businesses and little investment that gives you $2,500 a month. That is one-quarter of your salary with less effort. You can choose to spend your $2,500 on fancy luxuries or reinvest in values. There is always a result of these two mindsets, and you will harvest in both:- pain or gain.
Money is the root of all evil.
I am not trying to go against the Holy book, but many people have a misconception about this. Good people use money for good things, and bad people use their money to finance "bad". Money itself is not evil. Money is not good nor bad. Greed, selfishness can lead to the desperation that can cause evil. Money is just a tool and can be used for anything.
You can use a hammer to fix, and it can be used to destroy. The creator simply made a tool, and it is left to you to use it for your purpose. Money only brings out the real you. If you are a killer with money, you have more money to kill more, and if you are a good person, you have more to save lives.
It Takes Money to Make Money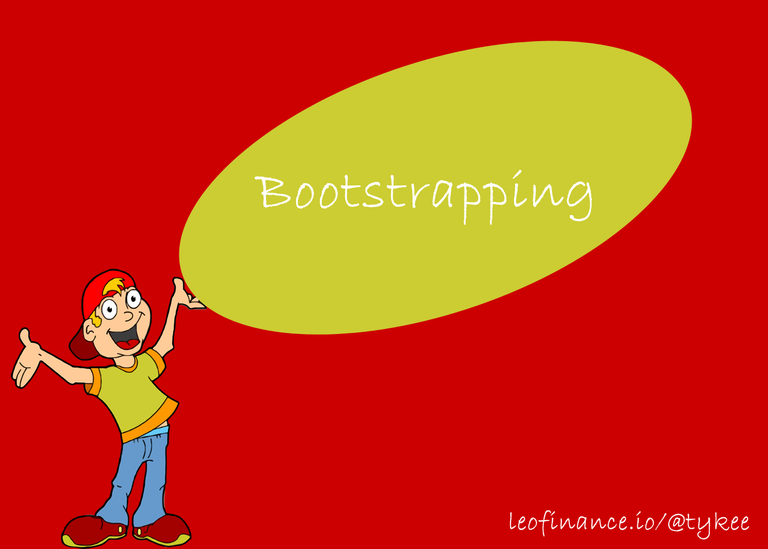 Having more money makes it easy to invest in diverse assets and make more money, no doubt. But this doesn't mean you can't make any if you don't have money. Many of the millionaires and billionaires today started from scratch, and many are now successful in their businesses. Many people get discouraged when they see others making a lot of money because they do not have enough resources or money to make it. Some big boys on Hive started from scratch and today we consider them whales, and anything they do is top-notch. They have worked for it. So next time you see a post with $300 while your post shows $0.02, the $300 post should motivate you. Value attracts value. Put in effort, values, brain and be good at everything you do.
The type of your business might require a start-up fund, but not all ideas need funds at the start. You just need to learn how to bootstrap.
Money is scarce.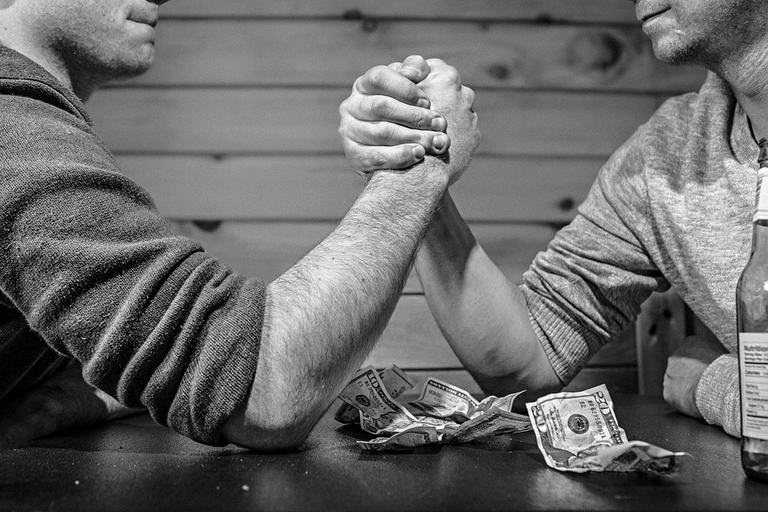 Do you believe this? Well, some people say money is hard to earn and easy to spend. Or are you among those that believe that you attract money with a positive mind? So if you believe making money is easy, you attract money and if you believe it scares money stay far from you. Well, making money is more than positive thoughts. You need to try, plan, pitch, brainstorm, invest and more to attract money.
However, you wouldn't work and try if you believe money is scarce. Scarcity dissuades you to believe that you can only get the little you have and live on "hand to mouth" only.
You have options, and you can fail in choosing the wrong. You can either choose a stack of $100 bills or a $1 note. These are the opinions that drive you to limit your potential and choose to be "okay" over being inventive.
Many believe in some of these misconceptions, maybe because of their mindset or misinterpretation of opinions as fact.
What are your thoughts about these misconceptions? Share your thoughts in the comment sections.
Thanks for your time!

My name is @tykee (Barlogun Michael), a web developer, Civil engineer, content writer and the founder of Meshboc Technology & Digital Services Limited. I am using my content to share my opinions on tech, lifestyle, and finance, to promote myself and impact my readers. I always like to learn. Education is the most thing I cherish.
Contacts
Twitter
Instagram
Discord: tykee#8770

Posted Using LeoFinance Beta
---
---