Exciting time to be alive on Hive.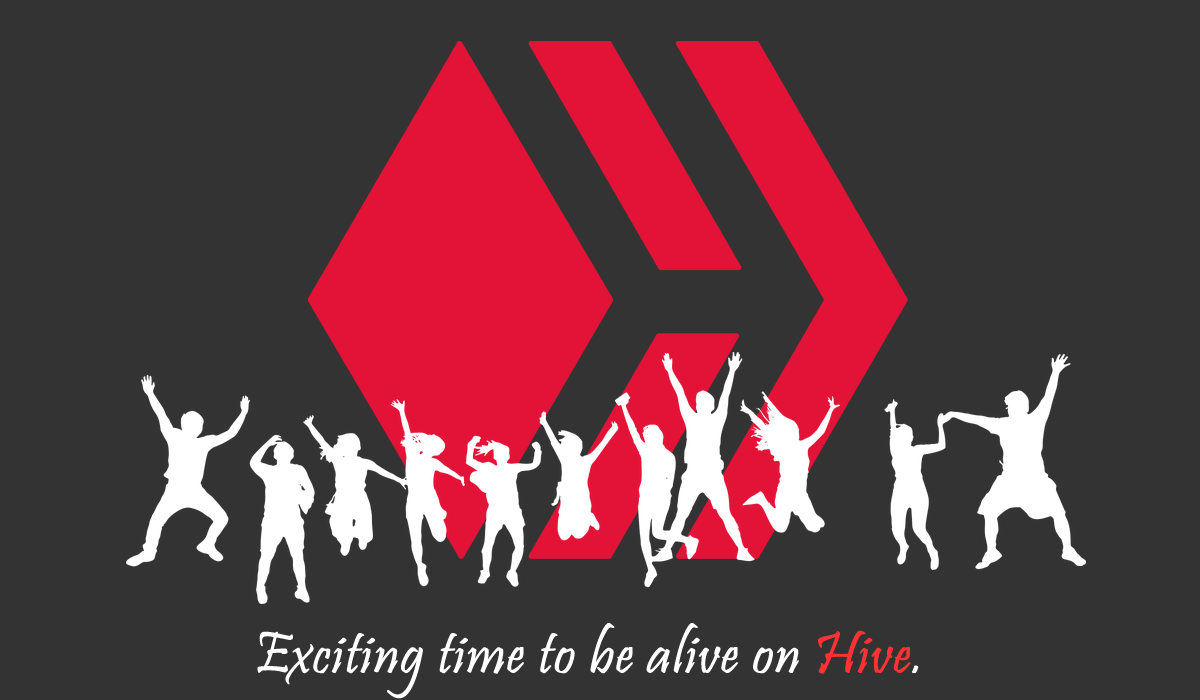 Hive is not the same for everybody. People that joined Steem in 2016 after the launch had a different experience of Steem. Earning Steem was easy. I remember when I dig deep into the chain to view some of the old posts on Steem in 2017, @ned was voting on almost anything with a huge amount of dollars. The people had this experience of being a member of a new tech that still needs some recognition.
The Leo community as a dapp passes through this same phase. Leofinance was just a tribe on the blockchain in the early days, looking for recognition. The team behind is exceptional, and they made the best out of the project by focusing on a niche. If you don't see them as smart and determined people, you can't understand the value.
I joined in 2017, and the chain was already populated with hundreds of thousands of accounts. In 2018, over 1 million accounts were already created, and the activity was heavy.
Time for everybody
Everyone joined this chain through information or someone. And how you join matters on how you will start plus, the community you would join and how you will be posting. I joined within the Utopian era on Steem and I was a member of the project throughout its life on the chain. I focused on the project and I restricted my posting to the community for over 2 years. It was an amazing experience really, but there were some issues around the activities back them.
There weren't community features on the chain back then and we could only use different available interfaces to post. @ecency (esteem) was among the smooth frontend to use back then and busy.org was another cool one. Wait... where is busy.org?
Incorporating the community feature was another era on the chain because it was easy for anyone to create a community for a purpose. This was the last amazing feature before we have Hive.
Hive makes the best out of this feature and thanks to @aggroed and his team for moving on Hive. Hive-engine remains one of the fastest ways to have a frontend for a niche, and many people have made the best out of it and other amazing apps from @aggroed has been a Leeway that brings more users to this blockchain.
Now, we are in a time where there are hundreds of active communities and dapps focusing on different niches and all supporting their users. More curation projects with amazing Hive powers to reward the contributors. Integration on Hive has been made easy with middleware like HAF (Hive Application Framework.).
There is a community for almost everything because I can post about everything I know how to do across the right communities or front ends. Things were not like this back on the other blockchain and I think it is an amazing time to be alive and active on this blockchain. I feel I have missed out because of my lack of activities here months ago, but it is not too late to fix. The future of this chain is just too loaded. The success of Hive and its communities shows that the world can be better if power is DECENTRALIZED.
If you have a loud trumpet, blow it for Hive!

My name is @tykee (Balogun Michael), a software engineer/content writer and the founder of Meshboc Limited. I use my content to share my opinions on tech, lifestyle, and finance.
Contacts
Twitter
Instagram
Discord: tykee#8770

Posted Using LeoFinance Beta
---
---