Building a crypto wallet to buy and sell coins, Hive included.

Hi great people. This community has done a lot for me in terms of self-development. I see a lot of amazing things and people that always make me think and improve. I have tried a couple of projects here, but they failed. Some I made mistakes, and some I could not get the proper funding. But in all, I learn. So, it is never a wasted effort.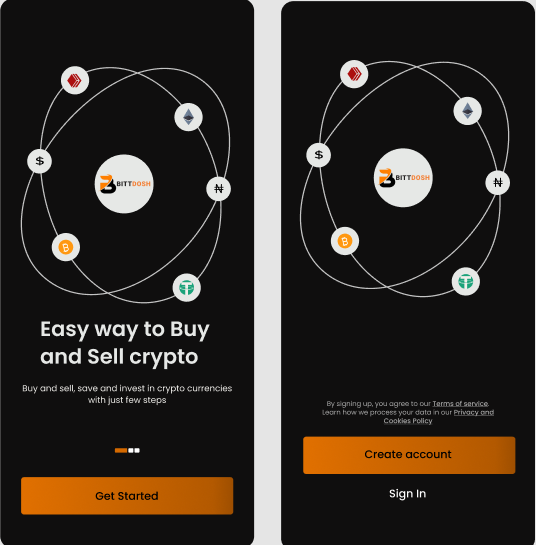 Nigeria is among the countries that trade cryptocurrency the most. However, the government are placing rules that are making it hard for the people to trade. Rules and regulations in Nigeria are hard to understand because "texts" that are written in the constitution doesn't matter. Anything is possible no matter what you think your right is. I read a post by @belemo where he mentioned that he was arrested by the Police for using a Crypto app.
Recently, there is news that the Nigeria fintech body will start taking a commission of 10% yearly for any business that transacts above 1 million dollars a year. The current government are making straining policies for the people.
I start up my tech company in the capital city of Nigeria, Abuja five months ago. I have done some amazing things which include, teaching people about Hive and blockchain in general. Building web apps and websites, converting huge millions of naira to bitcoins for clients and companies. So, it came to my mind that having a mobile wallet that will ease transactions would be great.
However, there is no way to use cards for payment on cryptos since the ban, but the P2P service on Binance is working easily. The wallet app my company is currently working is designed like P2P. Buyers will be using bank transfers to buy, and all payments will be on transfers.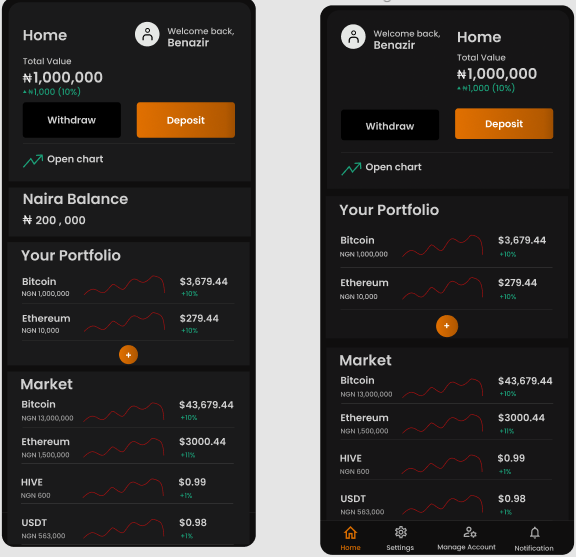 The wallet interface
It is another wallet that will store cryptos and allows fiat to crypto. There will be limited coins at launch. We will have #Bitcoin, #Hive, #Etheruem, #BNB and #USDT. Users will be able to buy and sell these coins to fiat.
There are already a few investors supporting the app and the funding that will be needed for the transactions. These are just the UI designs of the application. There are over 20 pages for the UI because we are considering a lot of securities and some decent functionalities.
The development of the app is on and we are hoping to conclude the work in less than two months.
I will be sharing updates on the development of the app as we progress with it. I pray for success on this.
Thank you all!

My name is @tykee (Barlogun Michael), a web developer and the CEO of Meshboc Technology & Digital Services Limited. I am also a Civil engineer and a content writer. I am using my content to share my opinions on tech, lifestyle, and finance to promote myself and impact my readers. I always like to learn. Education is the most thing I cherish.
Contacts
Twitter
Instagram
Discord: tykee#8770

Posted Using LeoFinance Beta
---
---