Adventure / Picnic at Suleja Dam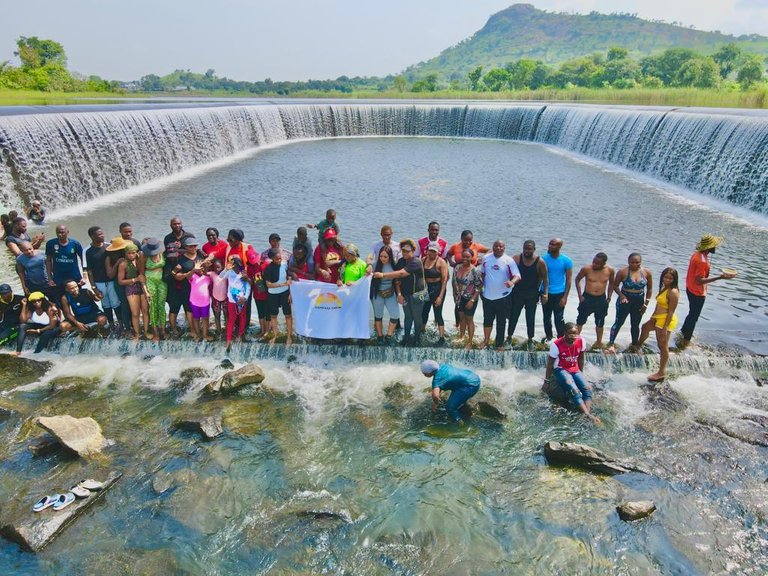 Hello exciting people of Hive. How did you spend your Saturday? For me, it is a day for fun. I have been taking out time for fun and adventures. I joined a crew called Compass crew a few weeks ago, and they are real adventurers. We travel far and near every Saturday for a few hours adventures. We drove down to Suleja, Niger state from Abuja in a 28 cars convoy to explore the Suleja Dam.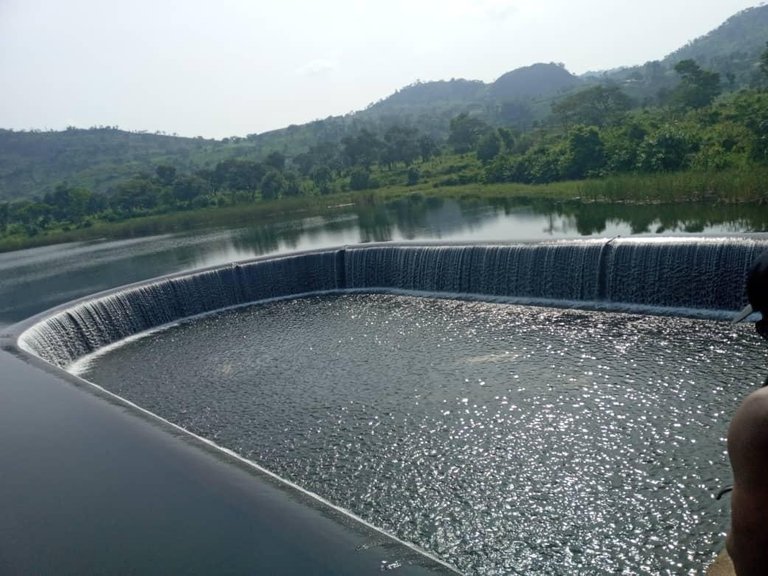 The convoy alone was fun. The journey took over 1hour, and we got there past 8 am. The environment was serene, and we were so excited. I was sceptical about getting close to the dam at first because I didn't know how it is. However, the compass crew had already checked through the site a day before the main event.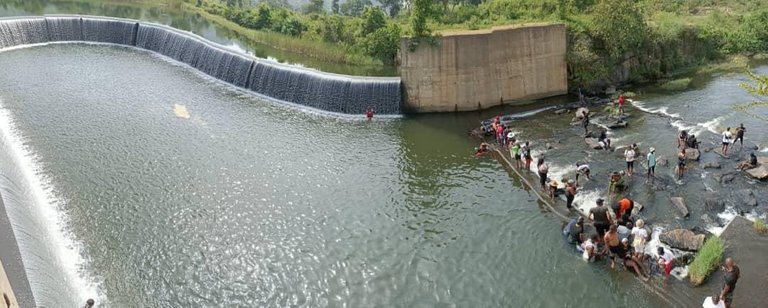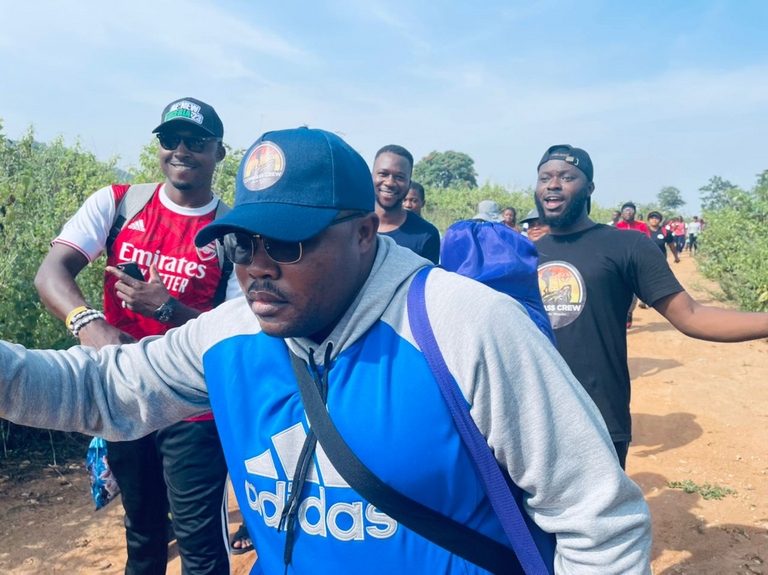 It is a very rocky place and there is a crack path that leads down to the dam. Some people were scared of passing through it. I was also sceptical at first but when a lady passed through; I move my butt and passed. Then many other people found the courage to pass it. When we got to the dam. Many people swam. I did not plan to swim, so I just sat on the rock and dipped my legs in the cool water. Nature is truly beautiful.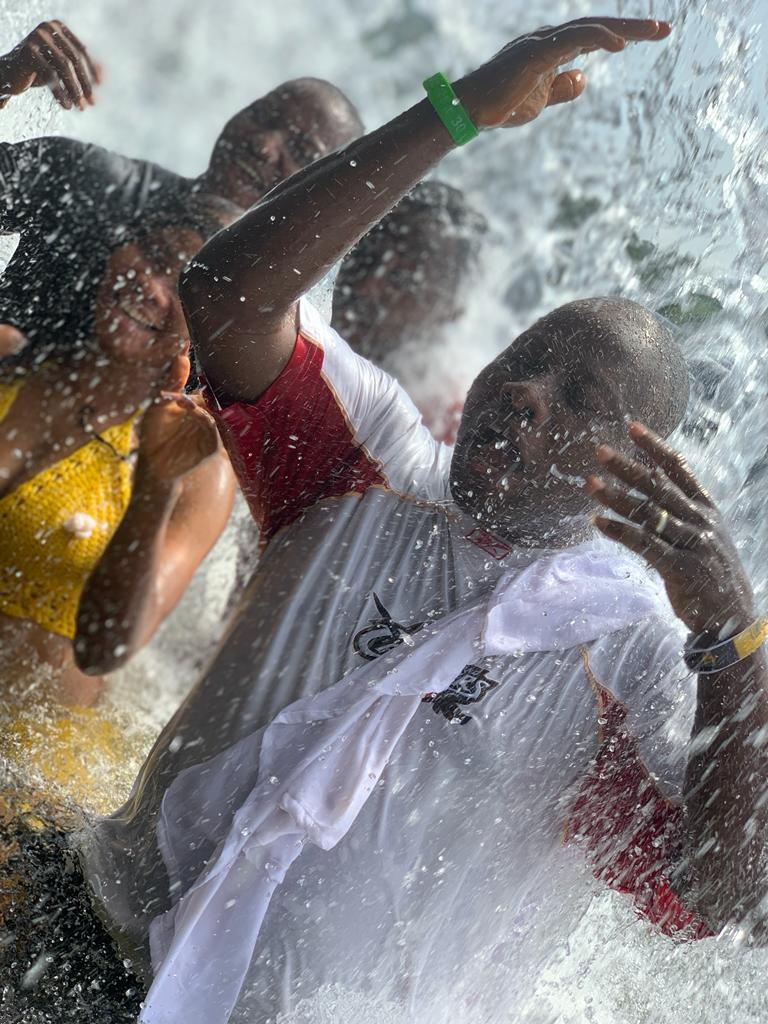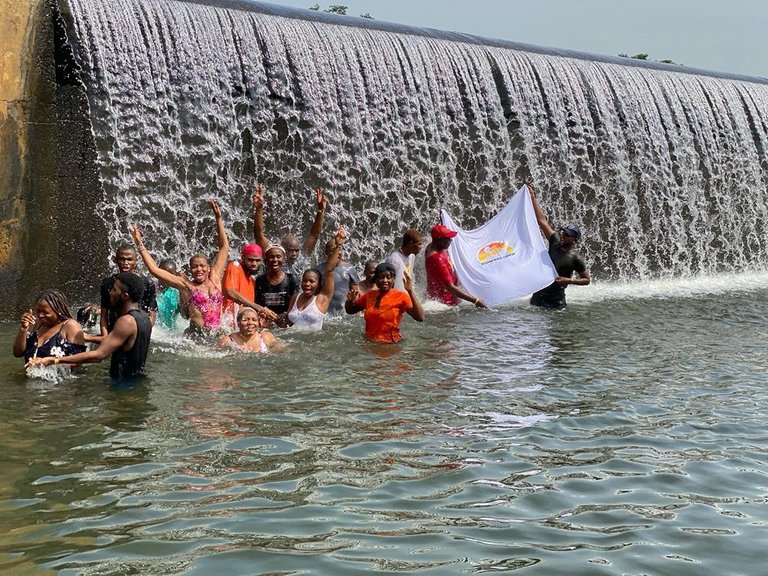 One newbie here @aigo is among the people in the water here. She is the lady they raised her two hands. She is a lively person. There is never a dull moment with her.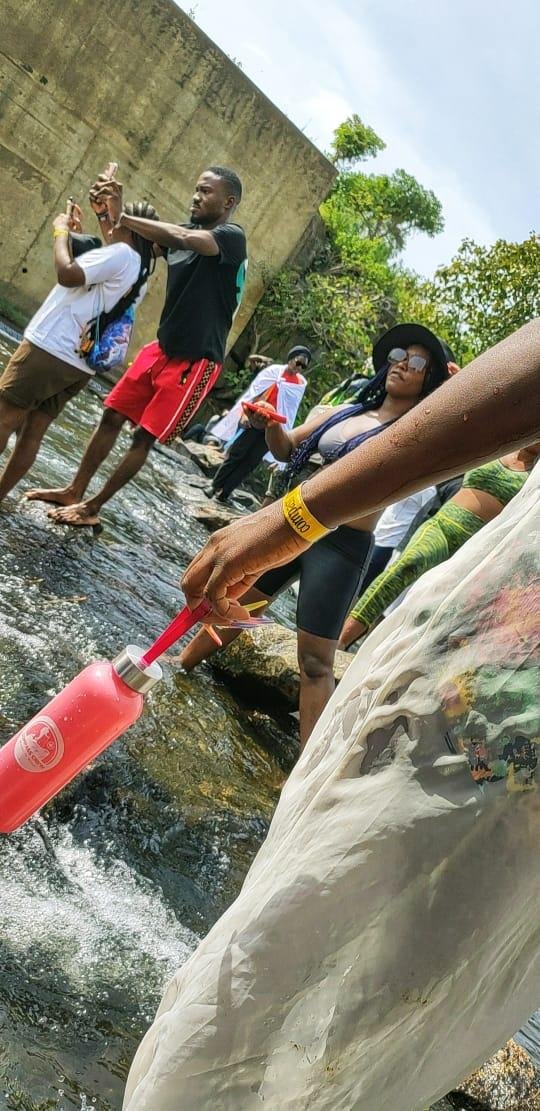 I am the guy in the red shorts and black shirt.
After spending 3 hours exploring the dam, we came together and took a group picture, then we left the dam for a short refreshment. Hotdogs were served, but I am not a fan of that. I gave mine out and took only water. We were all exhausted and we left on the convoy.
There will be a camp for next week event. The Compass crew is celebrating 1 year anniversary and we will be spending 3 days in the camp. It is all about adventures.
Thanks for reading!

My name is @tykee (Barlogun Michael), a web developer, Civil engineer, content writer and the founder of Meshboc Technology & Digital Services Limited. I am using my content to share my opinions on tech, lifestyle, and finance, to promote myself and impact my readers. I always like to learn. Education is the most thing I cherish.
Contacts
Twitter
Instagram
Discord: tykee#8770

---
---