From the ground to the plate- De la tierra al plato #MarketFriday

Hi friends
As Friday is the turn of #MarketFriday for the beautiful @dswigle she is the one who has made us see markets from all over the world.
My entrance today is the market, but in its purest form, that is to say, the garden, food has to come from somewhere.
Hola amigos
Como viernes que es toca #MarketFriday para la bella @dswigle ella es la que nos ha hecho ver mercados de todo el mundo.
Mi entrada de hoy es el mercado pero en estado puro, es decir la huerta, de alguna parte tienen que salir los alimentos.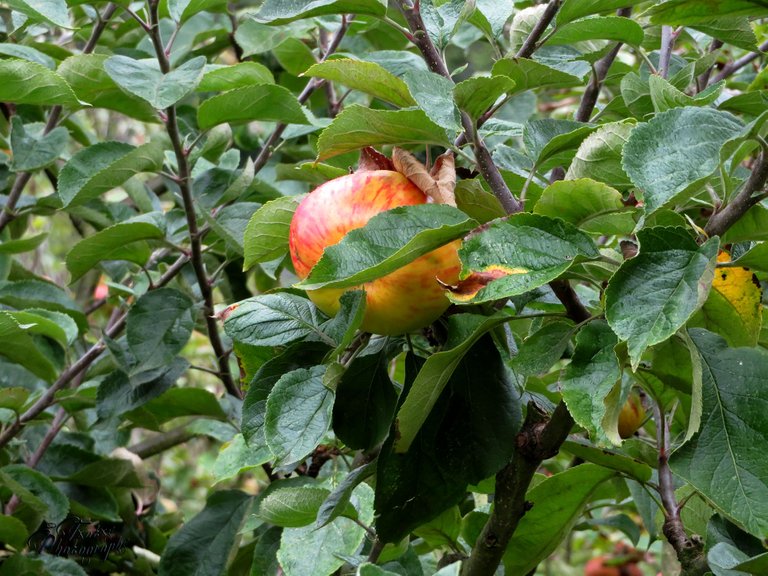 Walking you will find many things that you do not expect and at the beginning I found the apple orchard, the apples attracted attention with their red tones among the green leaves.
It was not big, about 10 apple trees, but it was full of them, it is now the season.
Paseando te encuentras muchas cosas que no esperas y yo me encontré al principio el manzanal, las manzanas llamaban la atención con sus tonos rojos entre las verdes hojas.
No era grande igual unos 10 manzanos, pero estaba llenos de éllas, es ahora la temporada.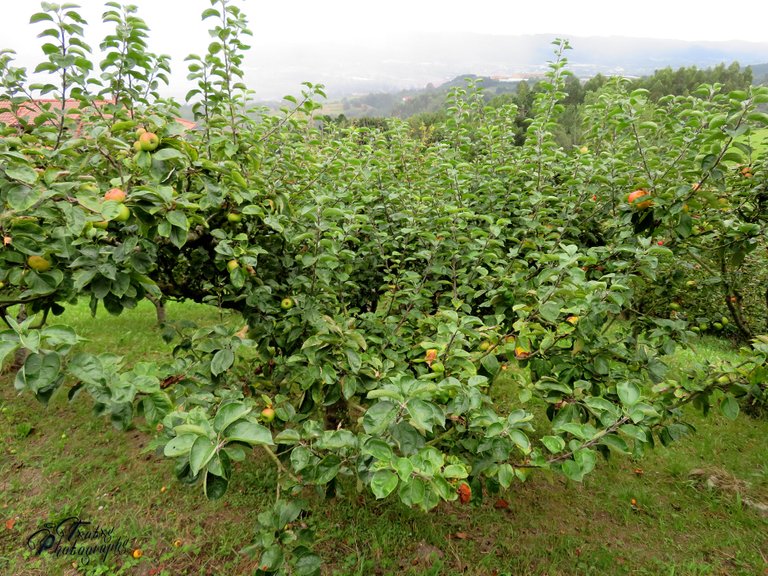 A little further on, about a few steps away, was the garden.
Full of tomato plants, with the tomatoes hanging almost abandoned, we city boys found it a shock to see how the tomatoes were spoiling and we concluded that they were on vacation and could not pick them.
Un poco más adelante como a veinte pasos estaba la huerta.
Llena de tomateras, con los tomates colgando casi abandonados, nosotros chicos de ciudad nos parecía un pecado ver como los tomates se estaban estropeando y sacamos la conclusión de que estaban de vacaciones y no podían recogerlos.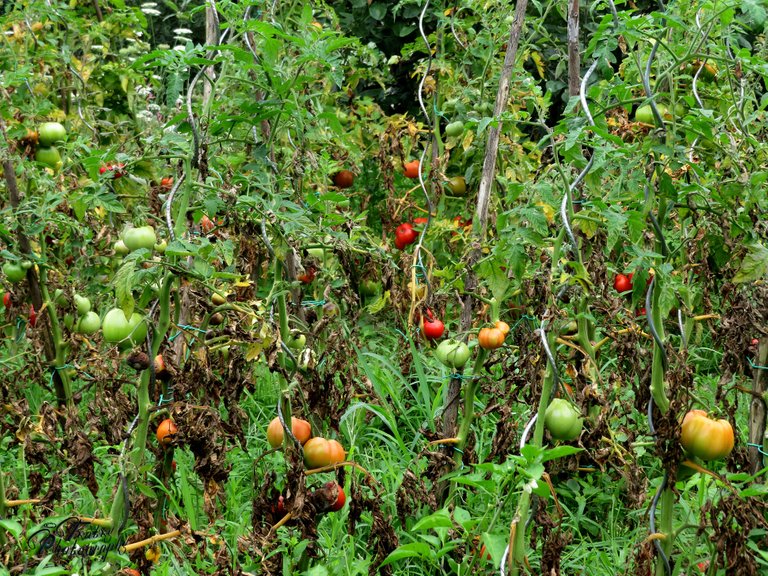 How rich they have to be in a summer salad, but they are not ours so we only look at them with desire.
Que ricos tienen que estar en una ensalada de verano, pero no son nuestros así que solo los miramos con deseo.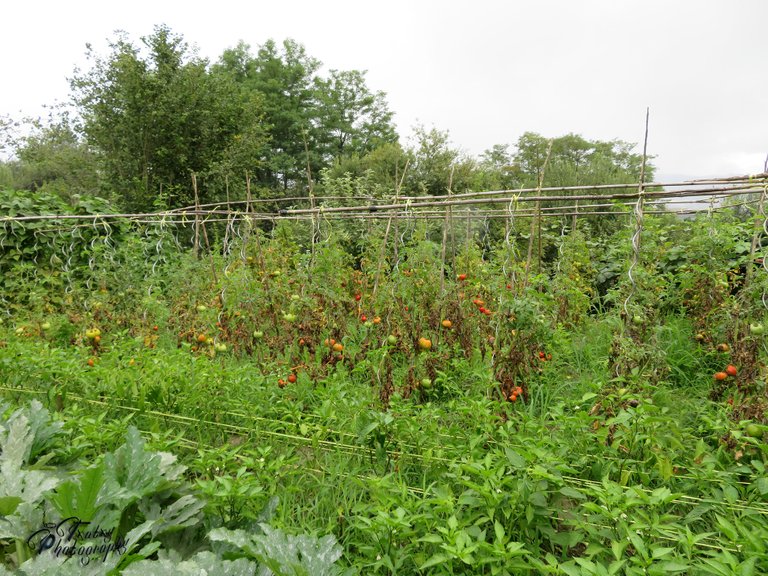 At our feet the pumpkin flower, it is not yet its time and there were no fruits, but its flowers are so striking, as are its buds, as its beautiful yellow flowers.
A nuestros pies la flor de calabaza, aún no es su tiempo y no había frutos, pero sus flores son tan llamativas, lo mismo sus capullos, que sus bonitas flores amarillas.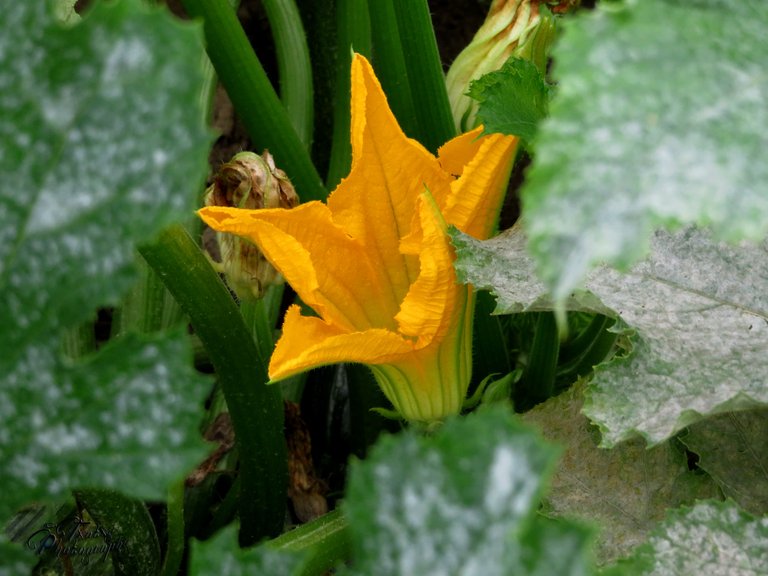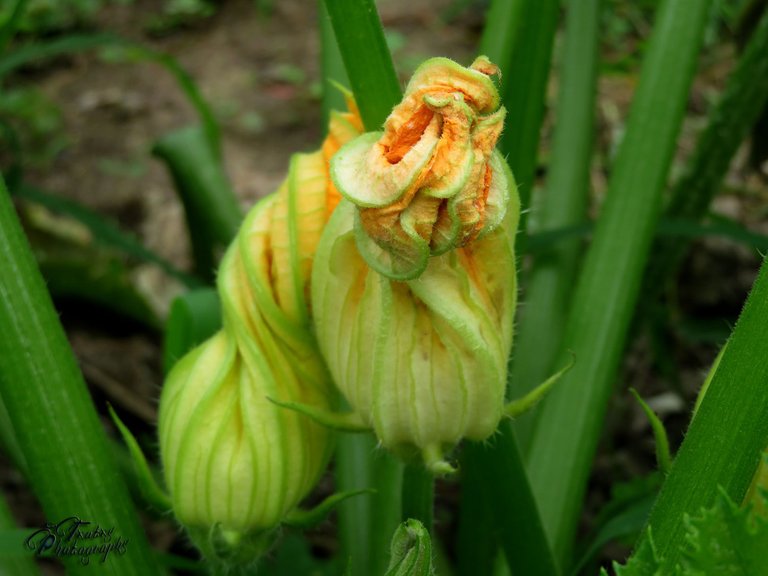 Then we saw the pods as we call them here, elsewhere they are beans, or green beans. The branches are high and the pods can be seen hanging between them.
Luego vimos las vainas así las llamamos aquí, en otras partes son judías, o alubias verdes. Las ramas están altas y las vainas se aprecian colgando entre ellas.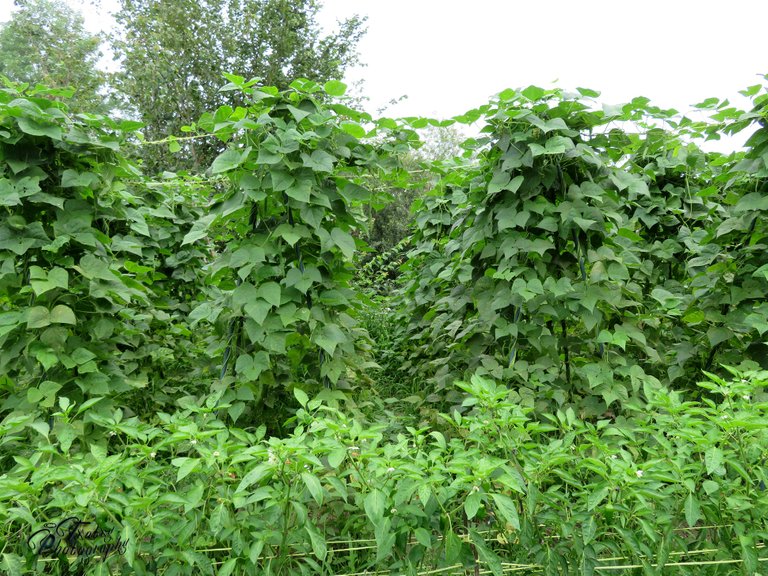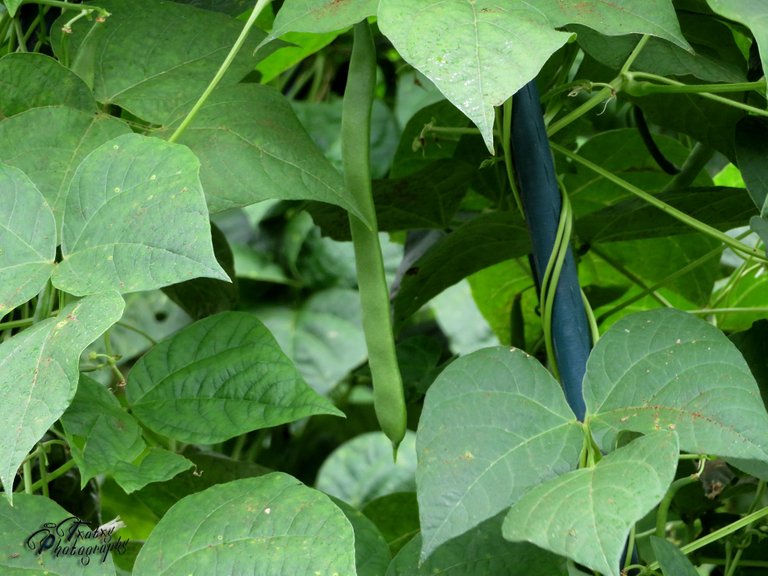 Those peppers are my favorites, I love it, green, red, sweet spicy, I don't care.
Los pimientos esos son mis favoritos, me encanta, verdes, rojos, picantes dulces, me da igual.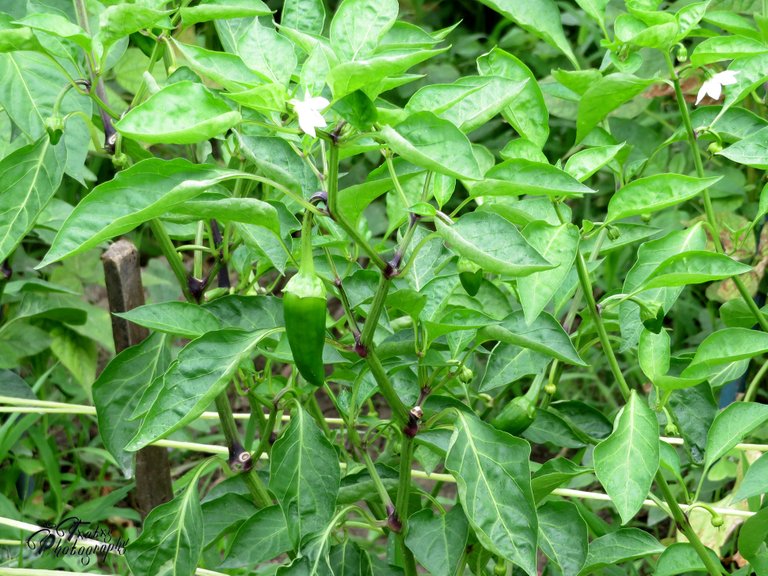 I like them very much, well fried with olive oil and a little salt is a dish for the gods, they cannot be missing in any sauce either.
Me gustan muchísimo, bien fritos con aceite de oliva y un poco de sal es un plato para los dioses, tampoco pueden faltar en cualquier salsa.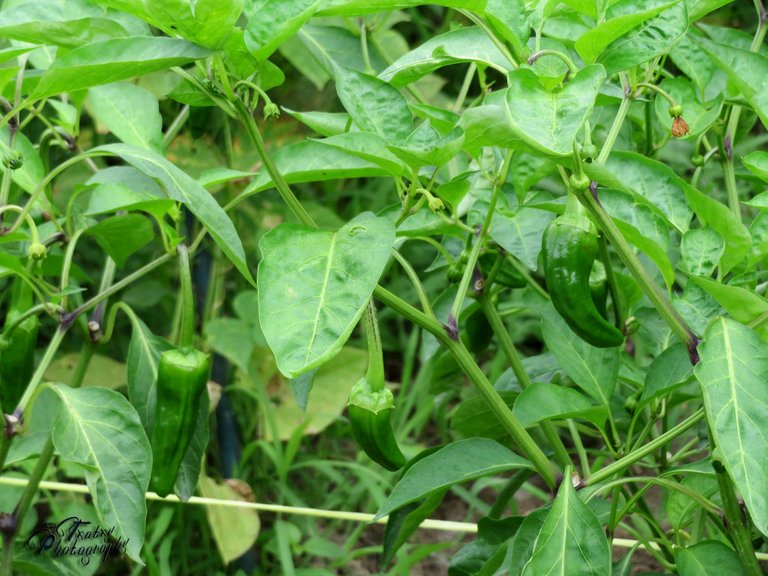 But a good steak and some peppers is a great delicacy.
Pero un buen filete y unos pimientos es un gran manjar.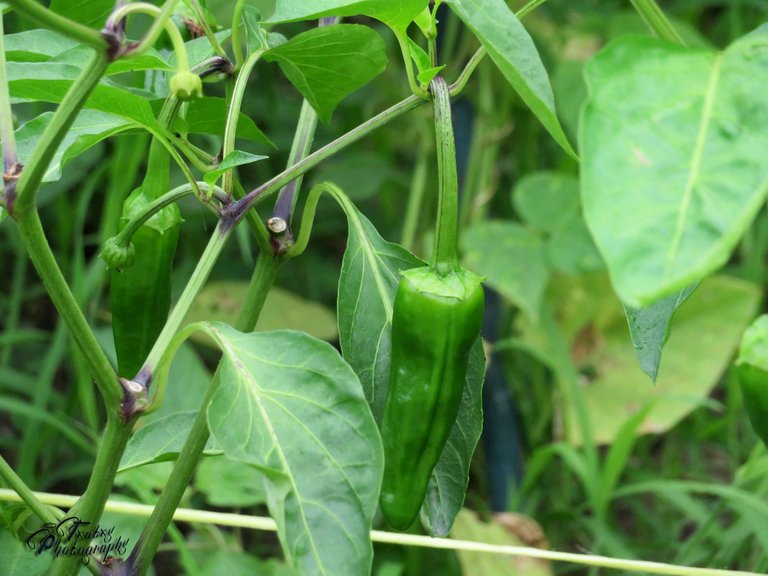 Well friends, this is my entry for the challenge, I would love to have a piece of land to put my garden and eat natural things, but as I told you I am a city girl and that represents that my vegetables are from the store and rarely natural, harvested in their time and with affection, when they are fully mature.
Bueno amigos esta es mi entrada para el desafío, me encantaría tener un terreno para poner mi huerta y comer cosas naturales, pero como os dije soy chica de ciudad y eso representa que mis verduras son de tienda y pocas veces naturales, cosechadas en su época y con cariño, cuando están en plena madurez.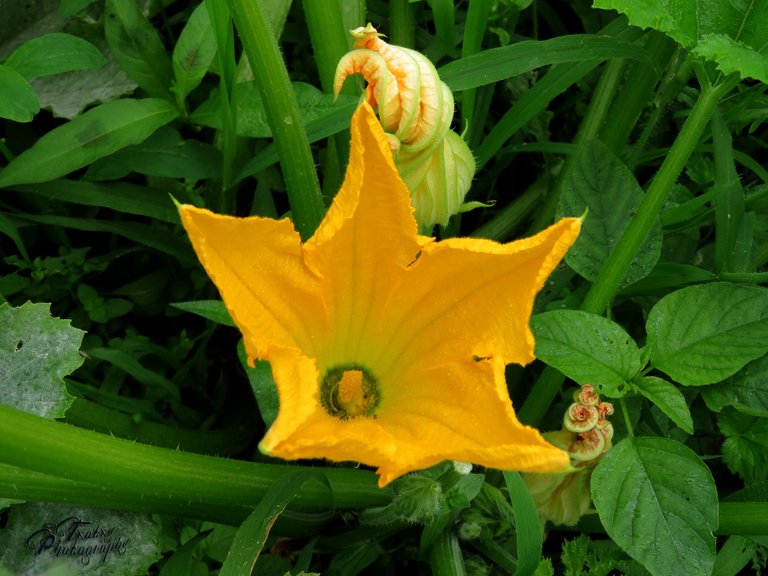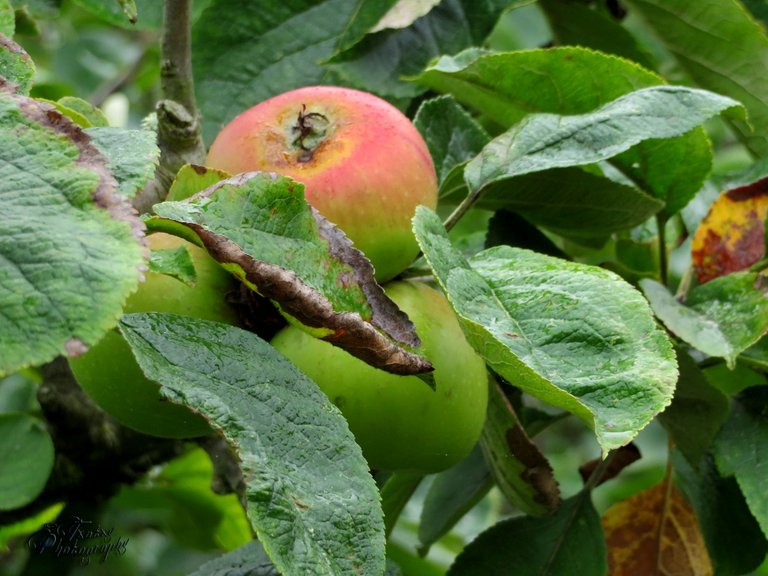 Canon PowerShot SX730 HS

Image © txatxy. All Rights Reserved.
Original content by Original content by @txatxy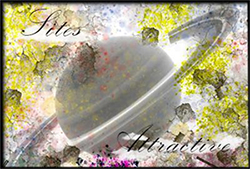 me Designing Banners - you can use it if you like


---
---