The Demon's Offer to Eat the Psychiatrist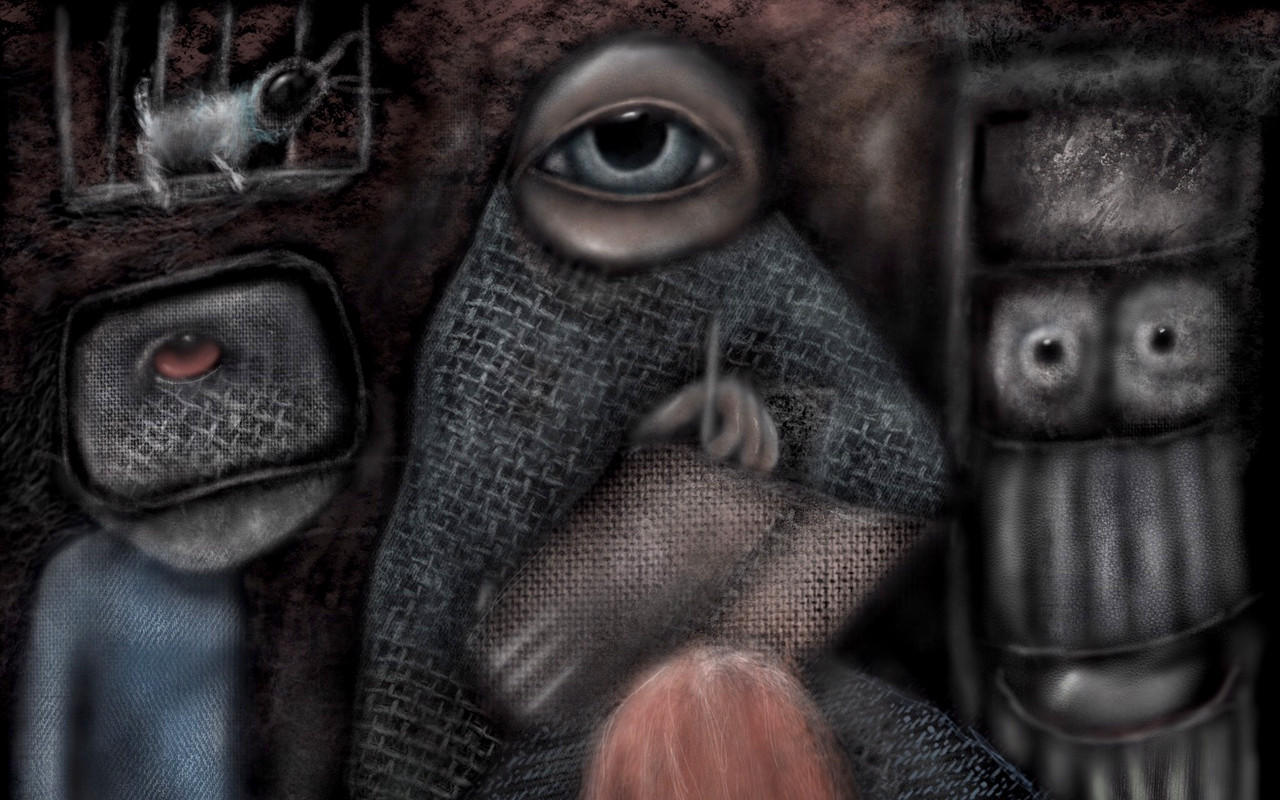 Don't worry; they spit him out again and made him forget it ever happened; but it was still a horrifying experience.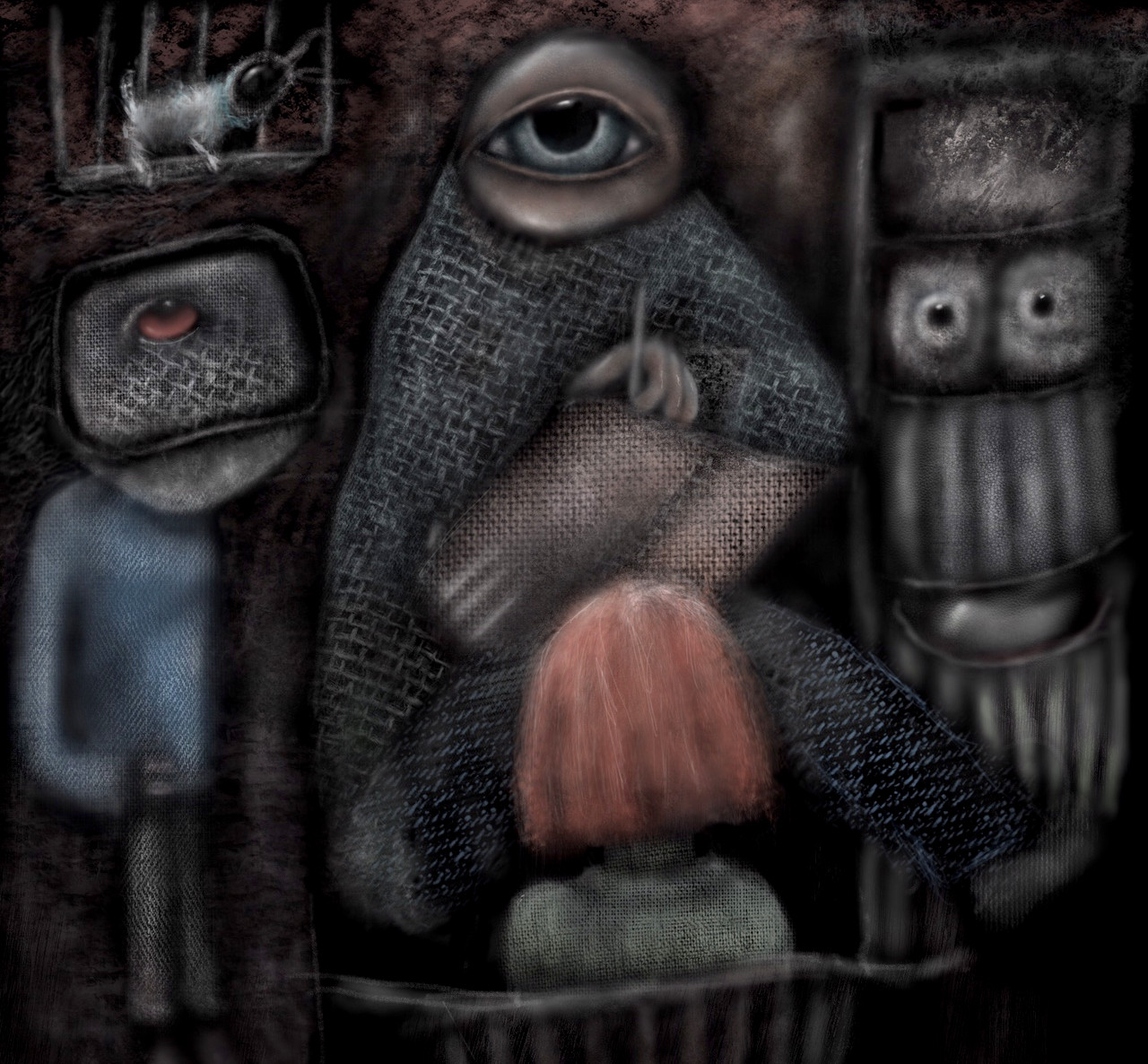 Not sure if that is the storyline I will go with; hehe. This is part of series of digital illustrations based on on a child who looses her sight and has visions. The Psychiatrist decides she needs to be medicated; of course.
I am not saying I am anti-psychiatry; I am not. But one can be pharmaceutically abused; one psychiatrist told me this and eventually helped me get off psych medications entirely.
Previous images I have shared on this series are as follows.

A young girl is losing her sight, and she sees such horrifying faces in the dark she cannot sleep.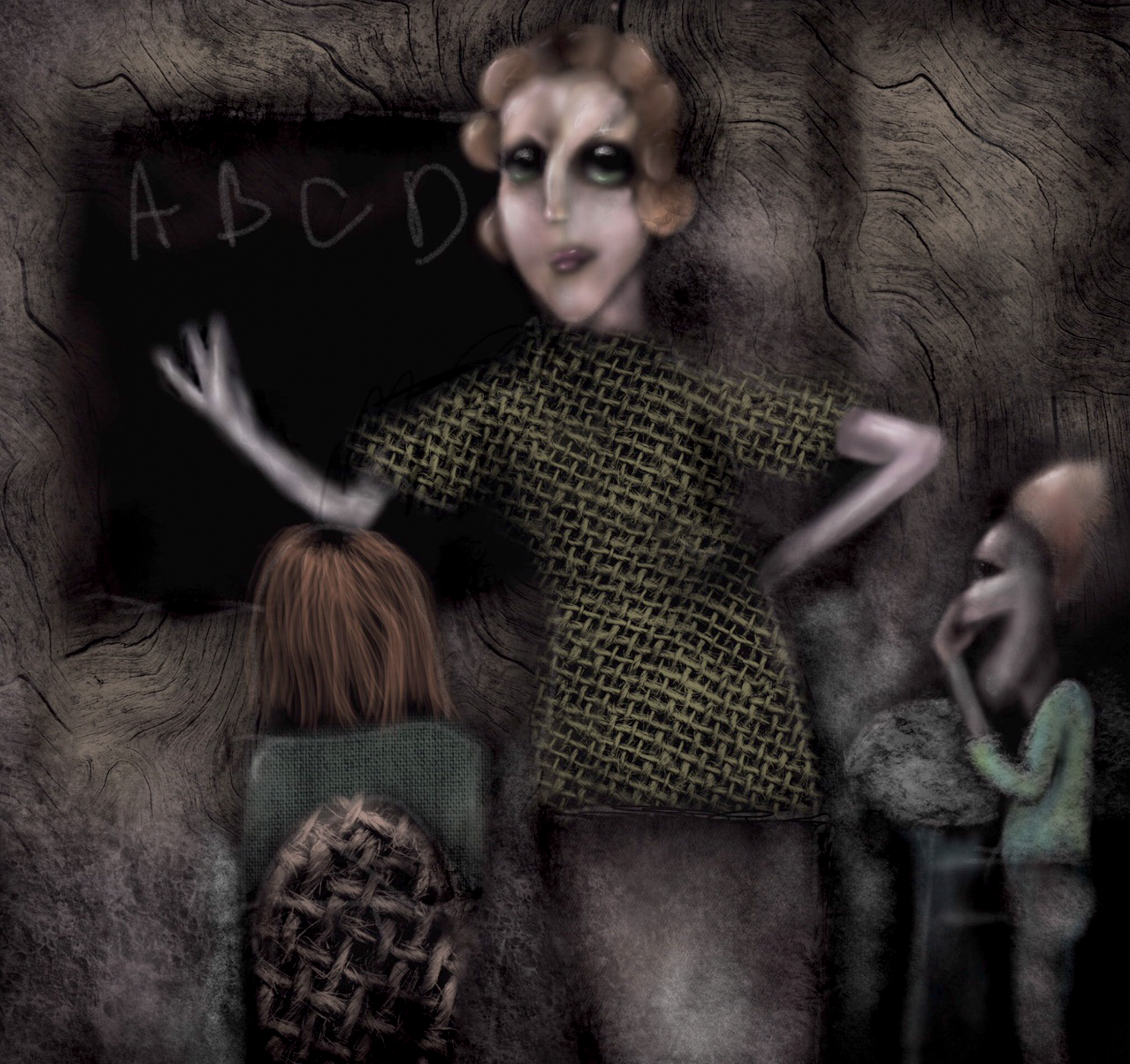 Her teacher is mean to her. She doesn't understand that the girl cannot see and is exhausted from lack of sleep; she just sees her as a bad kid that needs to be punished.
You would be surprised how common this is; both the visions in children losing their sight and the misunderstandings of adults.
Still unsure of the direction I am going. I will first finish the story then I will clean up the images and perhaps create an NFT picture book with higher res images.
Unsure if I will sell them cheap or release them as one nft with full publishing rights. I will just continue the journey for now I guess.
---
---