My top 3 Luckiest moments in Splinterlands (Luckiest player in Splinterlands)

Hey
I want to show you all my Top 3 Luckiest moments in Splinterlands During the 4 years I have played this game.
I love subtly flexing this in the Maverick channel on discord that I am one of the EARLIEST Splinterlands players to exist on this planet :D
I was on steemmonsters.com on Day 1.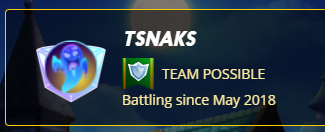 And during all of that time I have gotten lucky multiple times.
So here are my 3 Luckiest moments in Splinterlands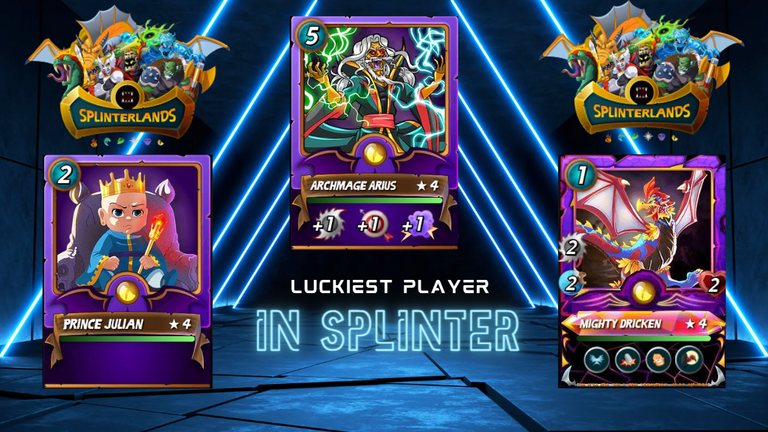 3. Gold Foil Legendary out of 1 Reward
On May 19, 2019 I did a post called I just got a Golden Foiled Legendary in Steemmonsters !
But basically why this is such a lucky occurance, is that it's a GFL pull from a SINGLE reward card.
(Back then there were no reward chests, every reward slot gave you a card 100%)
And also it's a really good Gold Foil legendary to get at the time. I think it was even the BEST legendary to get.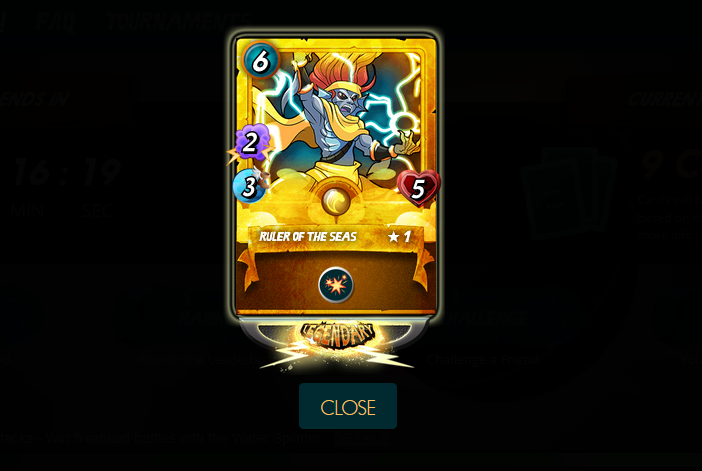 2. Mystery Potion -> Pack -> GFL
On Jun 18, 2020 I made a post called https://peakd.com/hive-13323/@tsnaks/remember-to-buy-mystery-potions-230usd-drop
What happened here is I got an untamed pack from a mystery potion inside which I got a Gold Foil Legendary (Kron) and also a Gold foil rare and a summoner card.
So this pack already is insane.
But to put this into steps
I bought a Mystery potion a day before this happened
I opened the mystery potion the day after and got an Untamed pack from inside
I opened the Untamed pack and got
Gold Foil Legendary (One of the best ones from the pack)
Decent Gold Foil Rare
And even a summoner card
This is pretty lucky if I do say so myself.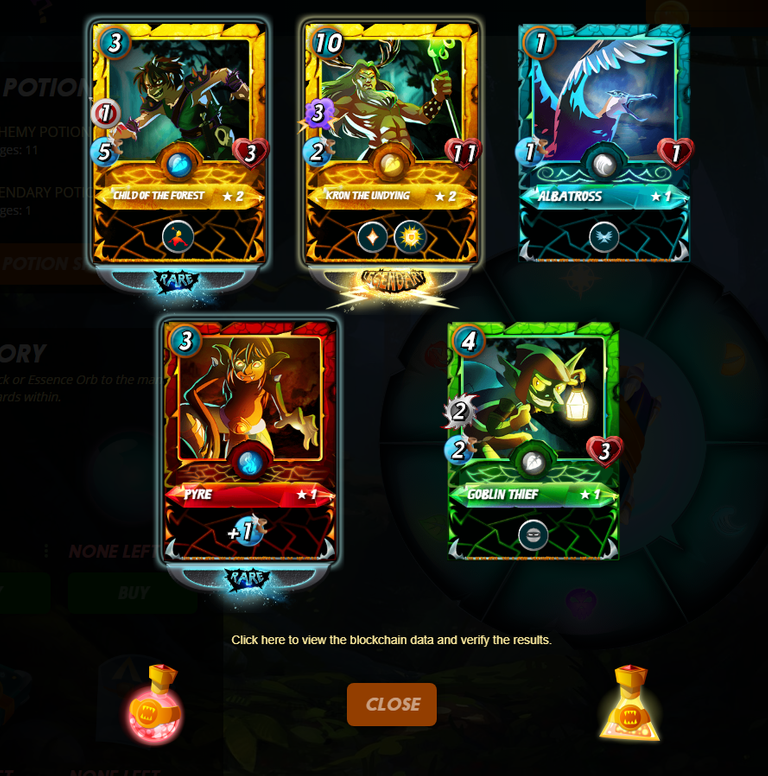 1. The Triangle of Super Rares
On Oct 26, 2019 I made a post called I got myself an Archmage Arius !!! (From a 25% Mystery potion)
This day I wanted to share my excitement with the world that I had gotten a 1 out of 90 Legendary card in Splinterlands
And also it was out of an 25% Mystery potion !!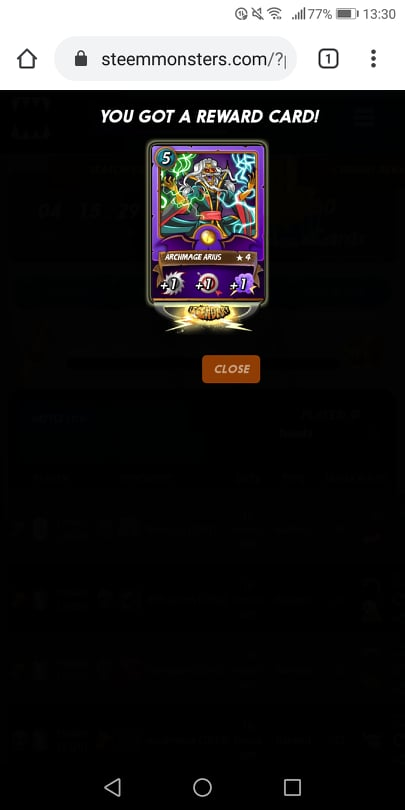 On Feb 7, 2020 I made a post called Am I one of the luckiest Splinterlands players?
On this day I got my 2nd 1 out of 90 Rare Legendary.
By then Mystery potions didn't have different chances anymore (25%/50%/100% didn't exist, every potion was 100%)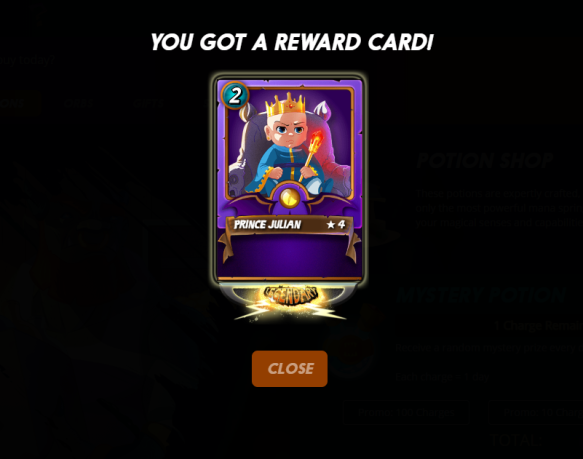 And on Aug 5, 2020 I made a post "All of them" Rare Splinterlands cards ft. Me & Mystery potions

This was the day I got my 3rd and final 1 out of 90 rare Legendary card from Mystery potions.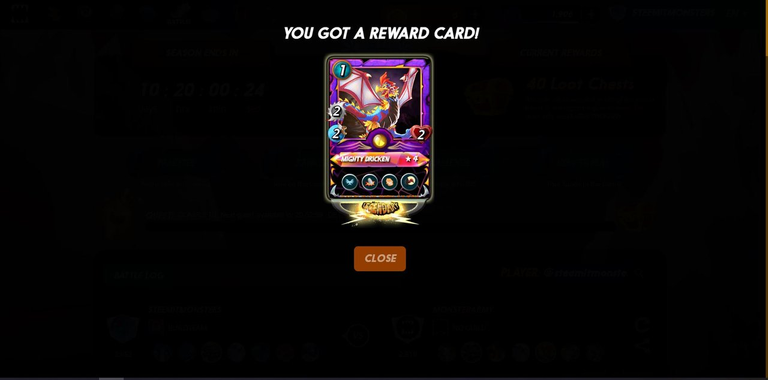 Am I the luckiest Splinterlands player to roam this planet?
Let me know who is luckier than me.
Thanks for reading my post
---
---