Back to roll dice - April 9th dicing -
After 5 months I stopped playing dice games, I am back to try my luck again with Steem/Hive dice sites.
Currently KryptoGamers started HIVE betting and thought it would be a nice chance to gather GAMER tokens by rolling.
Lets see how my luck and script goes with my few hundred STEEM which is all from the dividends I earned so far.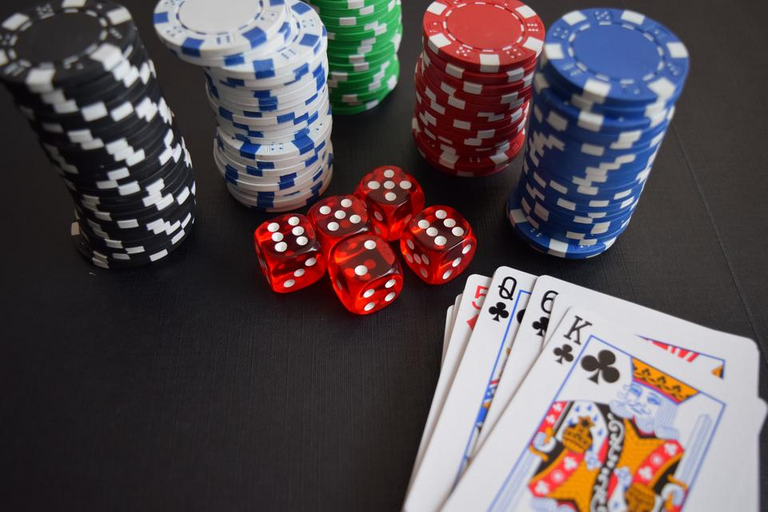 Bets: 3,991
Pay(out): 2,597.287 STEEM
Payout(in): 2,574.915 STEEM
Profit: -22.372 STEEM
Monthly Profit : -22.372 STEEM
Total Profit from 9/4/2020: -22.372
---
Steem/Hive Dice Games
Krypto Gamers(House Edge 1%): https://kryptogamers.com/?ref=trydice
Epic Dice(HE 2%): https://epicdice.io/?ref=trydice *only accepts STEEM bet (and EPIC) at the moment
Legit Crypto Dice Games
Crypto-Games(HE 0.8%): https://www.crypto-games.net?i=WaMtmcxcs8
Duck Dice(HE 1%): https://duckdice.com/a2614bbb64
YOLO Dice(HE 1%): https://yolodice.com/r?2QDAa-2R3E
BitDice(HE 1%): https://www.bitdice.me/?r=37862 *fastest dice
---
Posted via Steemleo
---
---