Virtual Reality- Psychedelic Experiences Similar to LSD and Mushrooms Through New Program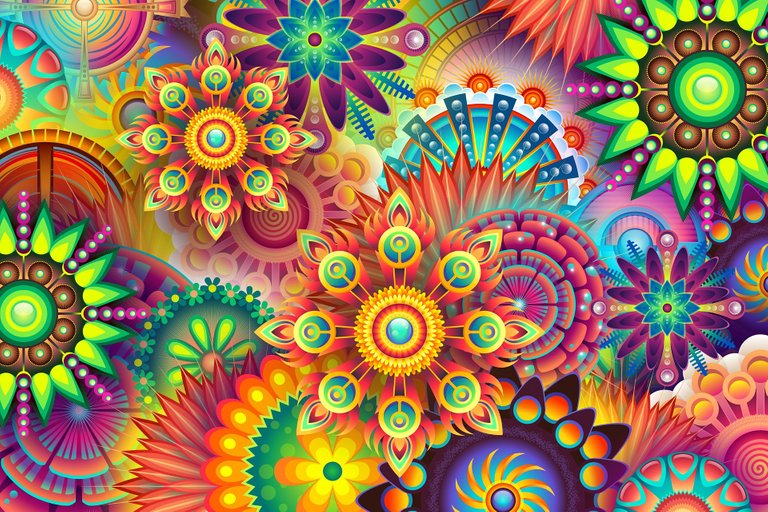 Virtual Reality- Psychedelic Experiences Similar to LSD and Mushrooms Through New Program
https://www.technologyreview.com/2022/08/06/1056727/vr-virtual-reality-psychedelics-transcendence/
https://www.technologyreview.com/2022/08/08/1057125/download-corruption-china-chip-sector-big-fund-vr-psychedelic-transcendence/
Pixabay
In what is a breakthrough for virtual reality (VR) technology, it has been recorded on a brain scan that VR elicited the same response in the brain as LSD and medicinal mushrooms. The program was created by a programmer after a major injury, and has major implications from a therapeutical standpoint. If VR can be used to simulate psychedelic effects, the therapeutic and recreational implications are amazing for the technology and VR adoption worldwide.
A VR program called "Insness-D" was recently created by David Glowacki that can simulate the effects of LSD and medicinal mushrooms. The program connects up to 5-people in a VR experience in which each participant is represented as a cloud with a heart space. The cloud representations diffuse into each other, with the result being a transcendent experience similar to the ego death experienced with psychedelics. The experience is prompted through exercises that prompt the participants to entangle themselves in the VR program and visualize their bodies as energy.
VR is a promising technology with many applications. Medicinal and therapeutic applications are particularly strong incentives for companies to invest into VR as a technology. Glowacki's VR program can be accessed through the zNUma company that offers the "Insness-D" program weekly. The technology has been proven to put the users into a state of mind similar to those who use mushrooms and LSD during a brainscan without the use of the substances. In essence, this could be useful for therapists or game developers who rely upon the state of mind induced by the program. My question is if this technology could be habit forming or psychologically addictive.
The use-cases for VR now include an even wider variety of applications. The VR technology used to simulate psychedelic transcendence using the VR interface and melding with others is incredible, and the ability for hospitals and individuals to have the benefits of transcendence is worthwhile. I would be interested in trying this technology, and feel it can be adopted into the Metaverse at large to produce a variety of experiences both therapeutic and recreational. Despite my concerns about psychologically addiction or misuse by programmers, this could be a real game changer for the Metaverse.
Posted on Hive, Blurt and Steemit
---
---