Yawning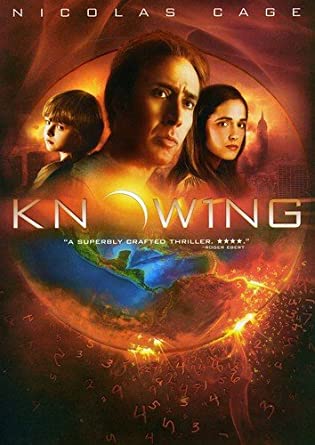 Ahhh, it's been a couple days since I last sat to watch a movie.
Today the menu had a newcomer on Netflix, Knowing, a 2009 movie starring Nicolas Cage.
I am not a big fan of cage, always considered his acting retarded and he reminds me of a crazy homeless guy from my village...I 'll never understand why this guy became a relatively big name. Anyways the plot seemed interesting so I gave it a watch.
I found the movie too be not great yet not terrible. There were many interesting ideas and symbolisms but in the end it felt like they were trying to fit too much shit in the movie... Also it felt like it was often dragging for no reason... Yawn 🥱
Also...Nicolas cage as an MIT professor? Come on... I guess they wanted a big name and that was the best they could afford... 😂 The final result works probably be much better with someone more fitting for the role.
At least the movie delivers a clear ending and not some stupid mumbo jumbo shit. I hate when movies do that and this one could easily take that route!
An okayish, somewhat boring watch. Give it a try if you have run out of options!
---
---