Russian Silver - 25 Kopecks (1877)
Continuing in the same spirit of my post from two days ago, today we have another Russian silver piece, and also one of the oldest coins of my collection.
A 25 Kopecks from 1877! One can only imagine all the hands it passed and stories this 150 year old coin has to tell. Russian revolution, two world wars, cold war, man on the moon!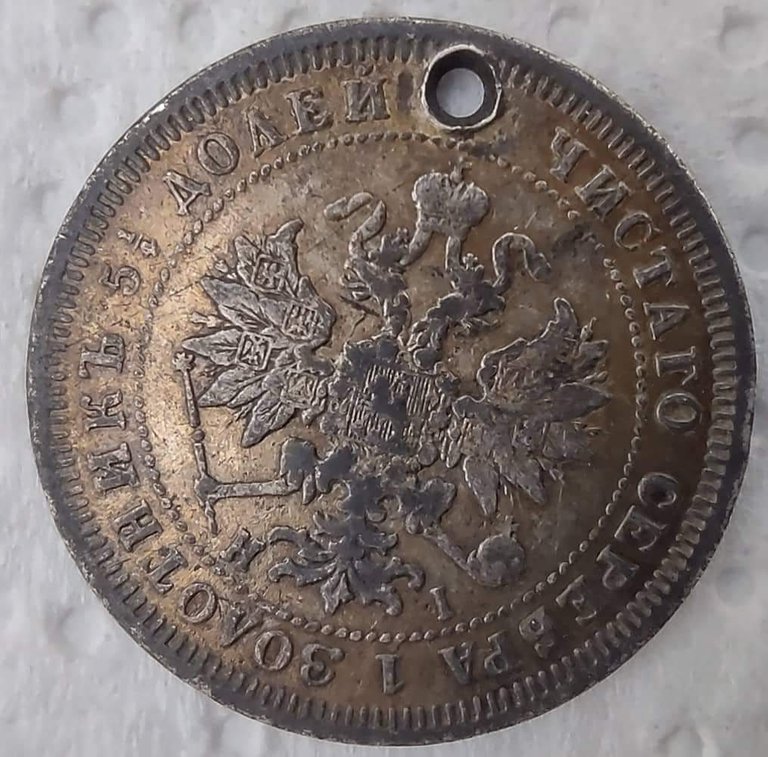 Anyways, back to the coin. The front is very similar to the 10 kopecks, featuring the Russian coat of arms and reading in Russian:
ЧИСТАГО СЕРЕБРА 1 ЗОΛОТНИКЪ 5 ¼ ДОΛЕЙ *
Н Ф
For
Pure silver 1 zolotnik 5 ¼ parts
N F
Chances is that like me, you have no idea what the fuck a zolotnik is! Wikipedia is here to save the day!
A zolotnik (in Russian: золотни́к; abbr.: zol.) was a small Russian unit of weight, equal to 0.1505 avoirdupois ounces, or 4.2658 grams (about 65.83 grains). Used from the 10th to 20th centuries, its name is derived from the Russian word zoloto, meaning gold. As a unit, the zolotnik was the standard for silver manufacture, much as the troy ounce is currently used for gold and other precious metals.source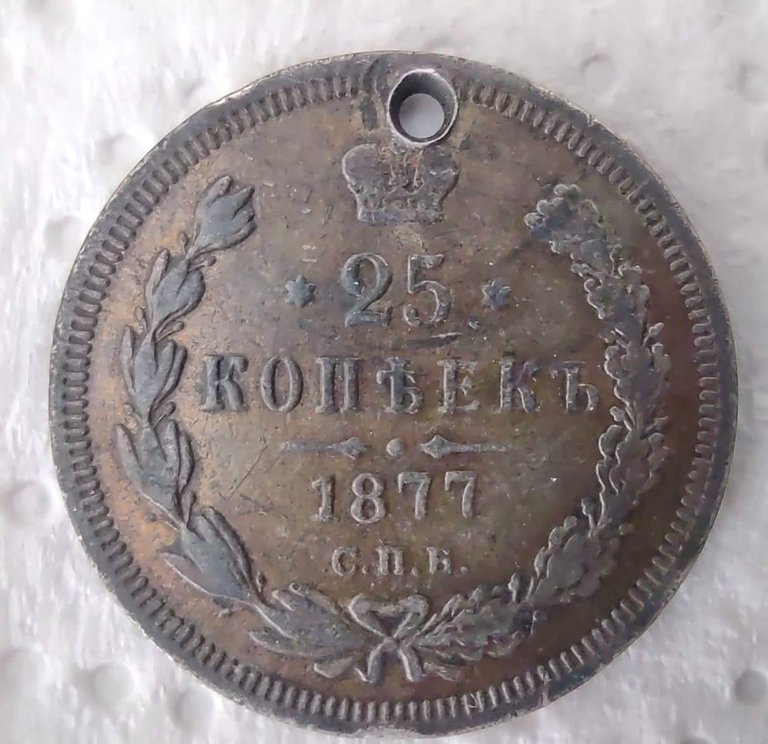 The reverse is quite plain featuring a crown, the minting date and the coin denomination.
This small baby weights 5.18 g of 0.868, meaning it has about 4.5 g of silver.
Here's a size comparison with the 10 kopecks from two days ago: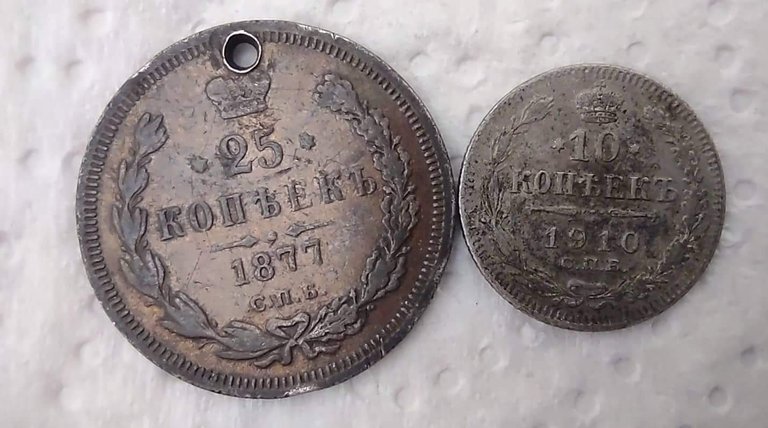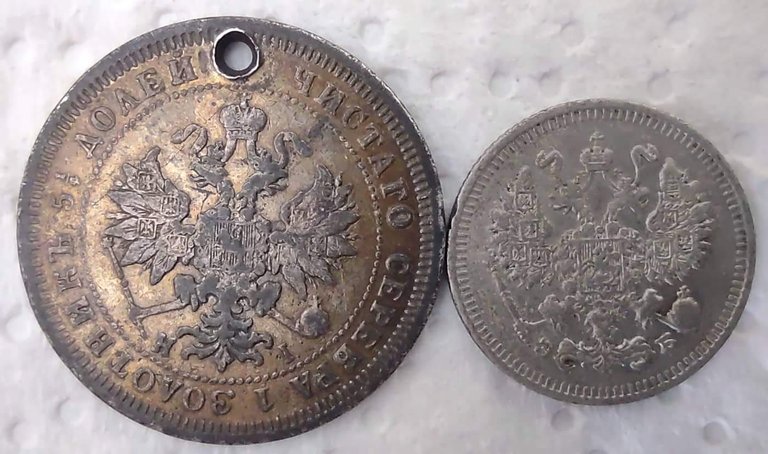 I hate how my piece has a small hole, I guess somebody used it as jewelry at some point but on the other hand, it helped with the price, I paid close to spot so I won't complain.
Ok, I'll close with some more quick specs from numista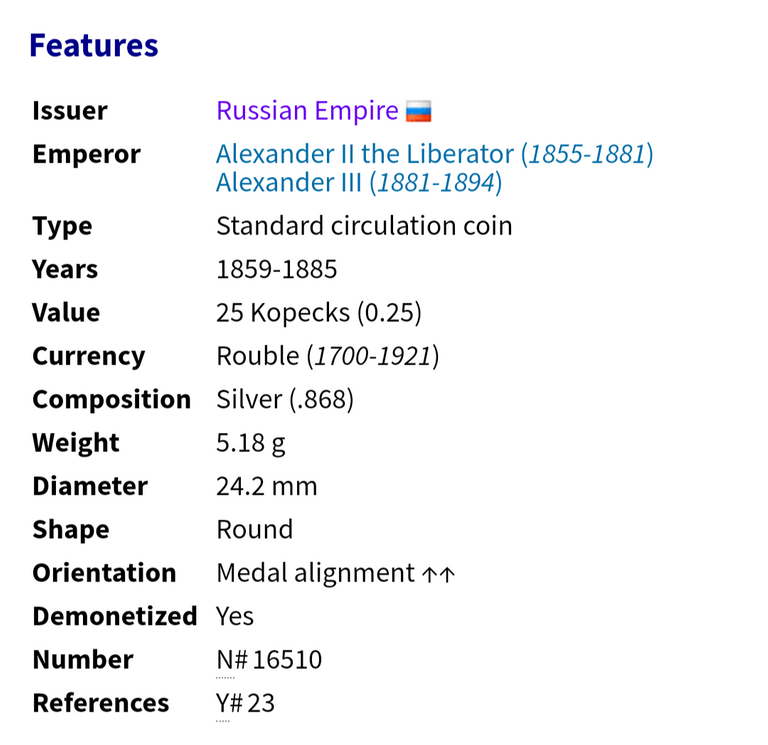 Posted Using LeoFinance Beta
---
---