Decentralization my ass!

Remember when crypto was all about decentralization, being different from banks etc etc?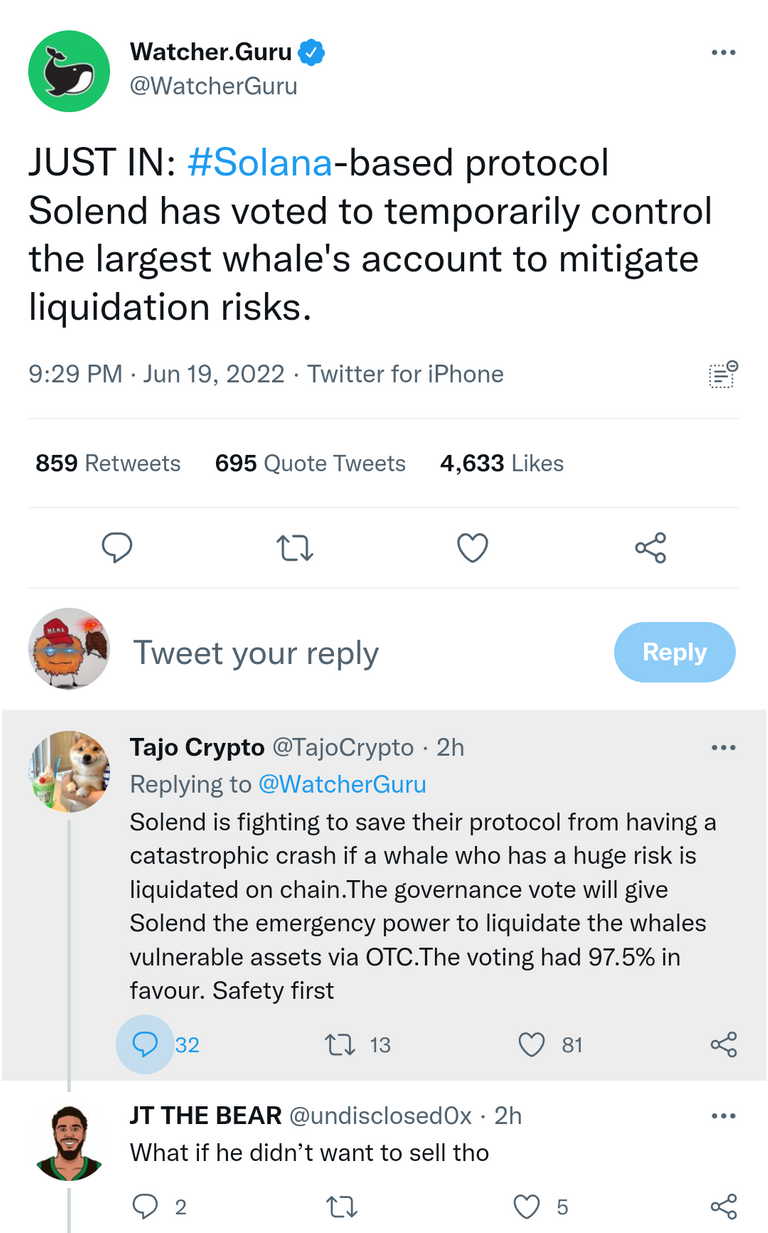 source
Fuck that shit. We are afraid number will go down so say bye bye "temporarily" to your assets Mr whale! Ridiculous..
And that's why BTC will always be king and you better always hold some. BTC maxis may be a bit a cringy but you will never be rugged or whatever. And to be fair, for the average clueless joe their advice is safe and works!
Countless rugs, terra, celcius, now this shit... and the bear has just begun. 🍿
Posted Using LeoFinance Beta
---
---