A silver piece of art!

I was checking out some Facebook auctions today in an effort to score some cheap silver and I came across a silver "coin" that I immediately fell in love with: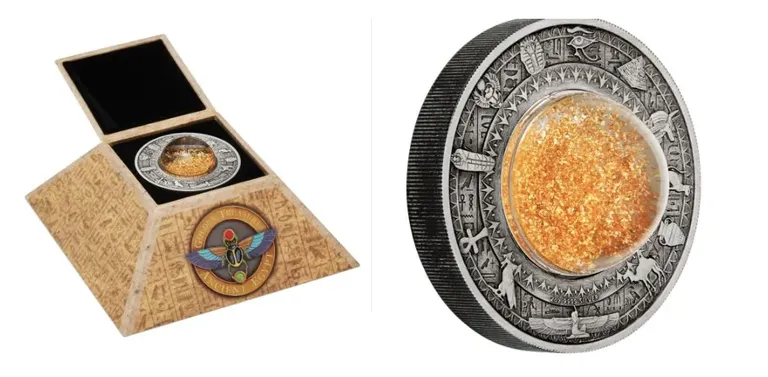 This Egyptian themed coin was minted by the Perth Mint in 2019, in a limited series of 2500 pieces. Each coin is 2 oz heavy, with 24 k gold particles floating in the water thingie. The series is labeled as "GOLDEN TREASURES OF ANCIENT EGYPT" if you want to check it out.
After doing some googling I found that these bad boys start from a minimum of 150 USD a piece, and that of course without shipping costs and taxes.
Imo, a bit expensive for my taste but considering this is more art than silver it's probably worth it. I"ll definitely keep an eye out and get one for the right price if I get lucky.
In the meantime I'll just be happy with the sexy goat 2 oz family, again from The Perth Mint, I got from @goldrooster a couple months ago!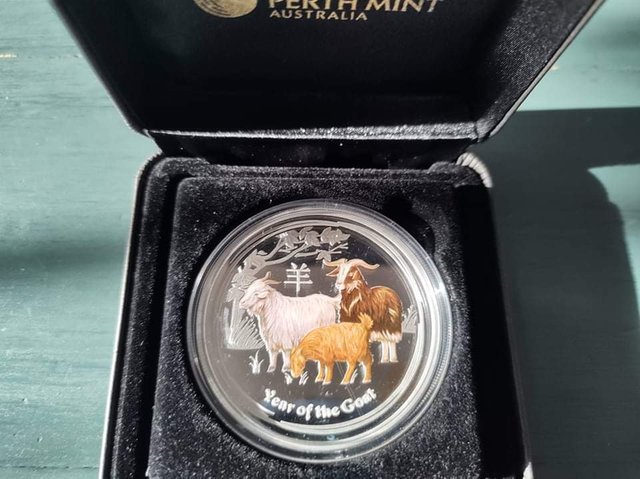 If any of you got #silvergoldstackers have one for sale let me know!
Posted Using LeoFinance Beta
---
---