5 Forint (1947) Hungary

Today's silver coin is a relatively large and plain looking piece from Hungary.
These coins were minted from 1946 to 1949 (mine was on 1947) and on the front side feature Lajos Kossuth de Udvard et Kossuthfalva who was a Hungarian nobleman, lawyer, journalist, politician, statesman and governor-president of the Kingdom of Hungary during the revolution of 1848–49, as indicated by the "1802-1894 KOSSUTH" the coin reads: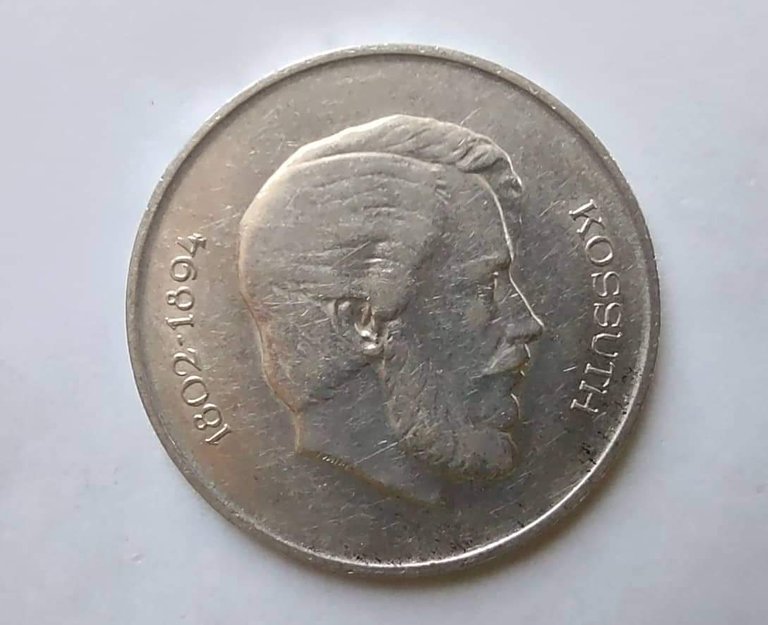 The other side is quite plain too, featuring the coin value (5 Forint), minting date, the Kossuth coat of arms that was used back then and MAGYAR for Hungarian Republic.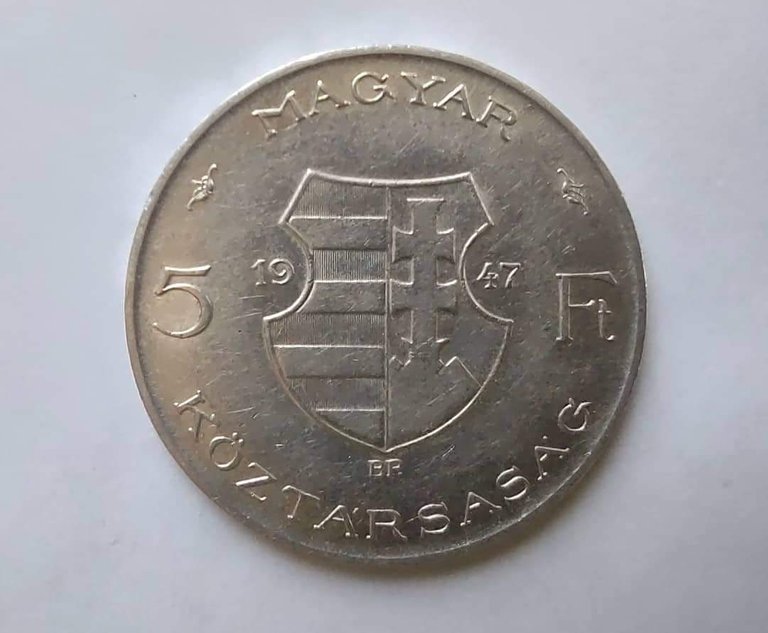 As aforementioned, this is quite a chunky coin, just look how small a euro coin looks compare to it: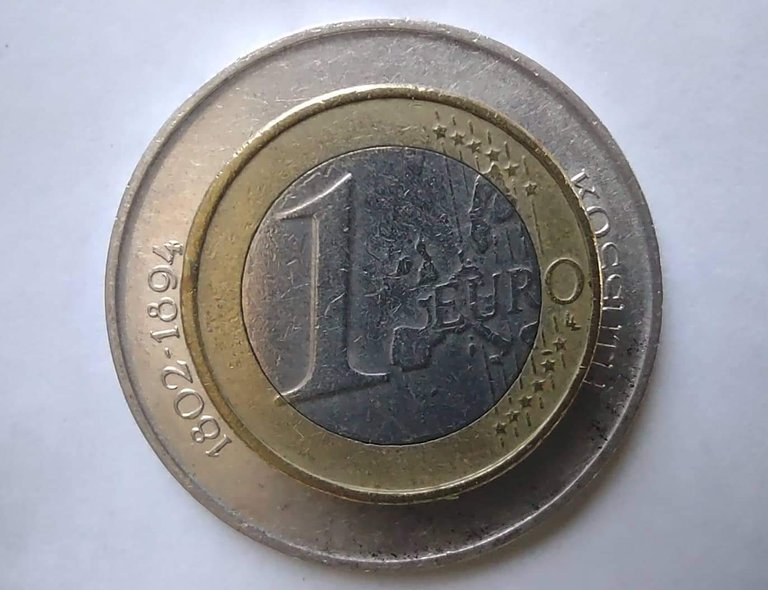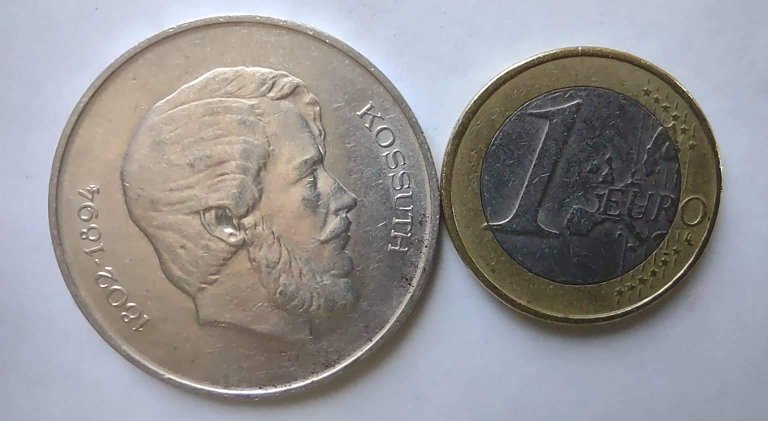 Despite it's size, it feels quite lightweight for a silver coin, which makes sense since it's only 12 g of 0.500 silver.
Maybe not the fanciest piece of my collection but I like it's simplicity ! And the only silver coin I have from Hungary...For now!
Posted Using LeoFinance Beta
---
---