Sharing some more photos from the temperate rainforests of British Columbia, Canada
I hope you all aren't tired of forest images yet, because I am sharing more today, and have many more to share in the future! There really is no other place I feel more at home in than the lush rainforests of BC.
---
Second Growth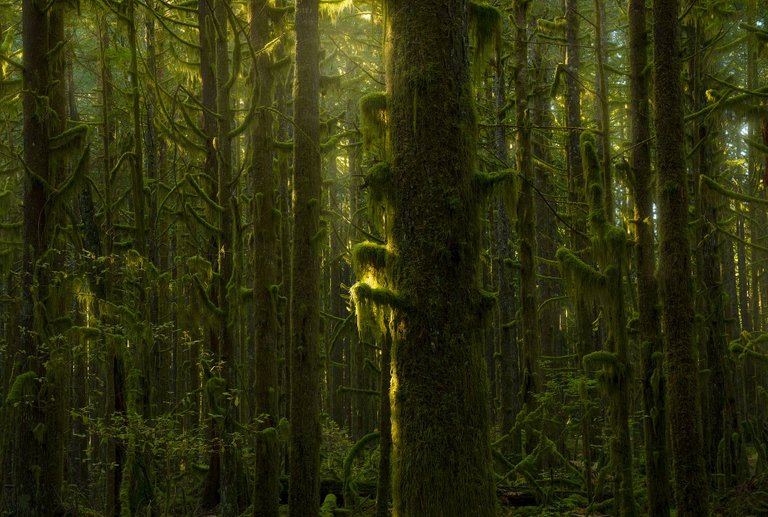 Golden Ears Provincial Park is home to one of Canada's most famous forests. It's beautiful: lush moss coats trees and covers the ground, like a carpet. Otherworldly light rays often dance in the mornings.
But it's a second growth forest. Almost all of the huge, ancient trees in this area were logged.
It makes me sad to think about what it looked like then. It must have been ten times more beautiful. However, it's a good example that nature does begin to come back, only if we leave it alone for long enough. I can only hope that it's still protected in 500 years for people of the future to appreciate.
Taken while wandering the forest with @dyptre!
---
Nirvana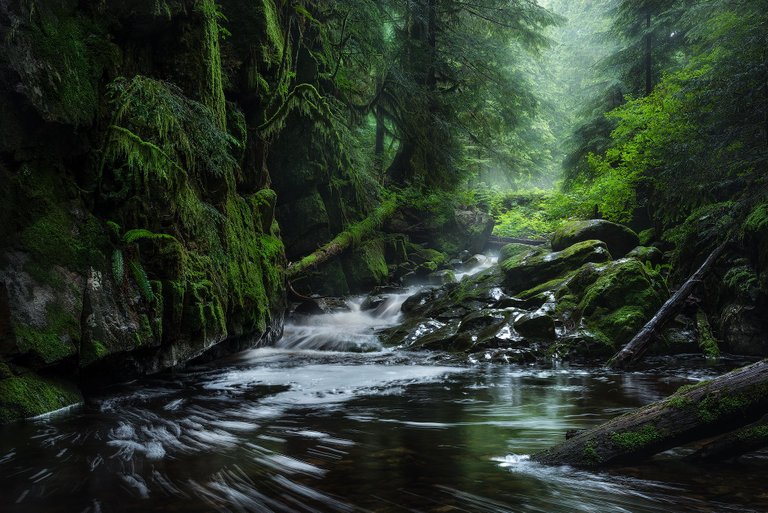 This is another one of those places that I had visited a million times, but still failed to come up with anything. I found the canyon walls and rocks captivating, but I couldn't seem to do them justice.
That all changed on one very foggy day, with the perfect amount of water flowing. Sometimes there was too much water and it was turbid, or other times there simply wasn't enough water. But on this day it was perfect, and the fog was there to provide some much needed depth and atmosphere. I hopped into the water.
As always, I began my process by watching, looking and observing. I think it's important to do this as often as possible, as it helps me connect with my surroundings and opens my mind to compositions. I noticed there were a lot of bubbles in the water, so I set up my camera and fired off an exposure that would allow me to use them as leading lines.
It worked!
Also, I shot this while exploring with @blakerandall, and for whatever reason, when we hike the forests together we seem to get really good conditions!
---
Primeval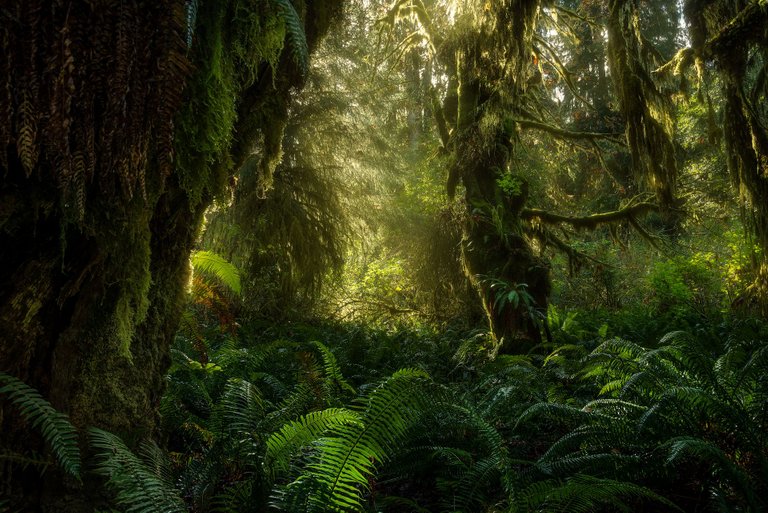 There is no doubt in my mind that this is one of the most beautiful forests I've ever visited. It's a small section of old growth forest on Vancouver Island called Mossome Grove, hidden away from prying eyes, despite its proximity to a major logging road. The grove is home to big ferns, as well as some ancient, huge Sitka spruce and big leaf maples. Both trees are beautiful, but it's the big leaf maples that are particularly impressive.
They are bastions of life, covered in moss and ferns. In this image I was able to use one for my foreground and the background, along with a ton of beautiful ferns. It may not look like it, but there were ferns in this forest that were nearly as tall as me! Their leaves can also be surprisingly sharp, giving additional meaning to their name: the sword fern.
One of my chosen charities, the Ancient Forest Alliance, is a champion for places like this. They are fighting to have this grove receive official protection. For the sake of our planet and future generations, I hope they are successful.
---
Unbroken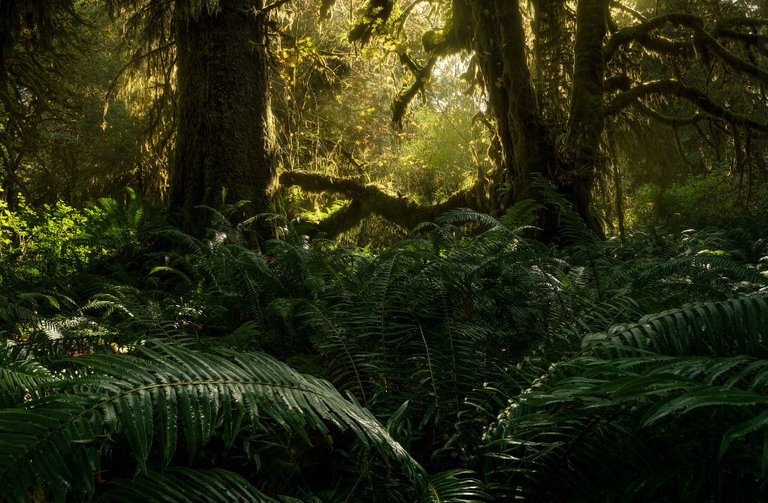 This is another image from Mossome Grove. On the left is a huge Sitka spruce, and on the right, a huge big leaf maple. Due to the wide angle of my lens, it's difficult to judge their scale, so let me help you: that big branch on the maple is 76 feet long.
I'll pause to let that sink in for a moment. It is believed to be the longest branch on any tree in British Columbia.
Nature never ceases to blow me away. I can't wait to visit these trees again.
I hope you enjoyed these images. Don't hesitate to let me know if you have any questions!
---
Find me elsewhere on the web:

Website: https://www.tristantodd.photography/
Twitter: https://twitter.com/tristan_todd_
IG: https://www.instagram.com/tristan.todd/

Want to watch me edit my photos? Check out my recently launched Patreon!
https://www.patreon.com/tristantodd
---
Want to join a Discord community for landscape photographers?
Come join 800 other awesome folks in Landscape Photographers Worldwide!
https://discord.gg/rwz4xxmY
---
---