Salamander's Den - A pocket of paradise in the North Shore Mountains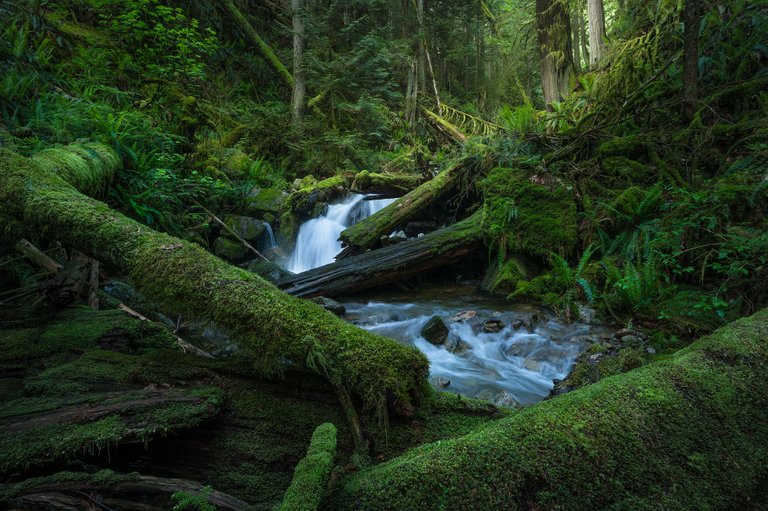 ---
During the spring I finally made it into a canyon I'd been eyeing up for months. Or maybe a couple years... I can't really remember. Everything since the pandemic started has been a complete blur!
Anyway, the reason it took so long was because there are no trails leading to this canyon and routefinding through rainforest in the mountains isn't exactly easy! My first attempt finding a route was a failure. With the knowledge from the failed attempt I plotted out a second route that I hoped would correct for the mistakes I made. I invited a friend and after a miserable bushwhacking session, we successfully made it to our destination. It was like green had exploded everywhere and it was beautiful.
Time passed unnoticed as we photographed the scenery to our heart's content. I even found a salamander, which was a first for me, despite how often I am exploring canyons. They're quite elusive little creatures!
Places like this are extremely special due to how few disturbances they've seen, other than falling trees. If this canyon was easier to get to all of the moss on the fallen logs would be completely worn off by careless people.
The North Shore Mountains of Vancouver, BC hold many secrets and it felt good to discover one of them.
---
Image settings:
18mm, f/11, 1/5s, ISO 200
---
Raw file, for anyone curious to see what my edits are like: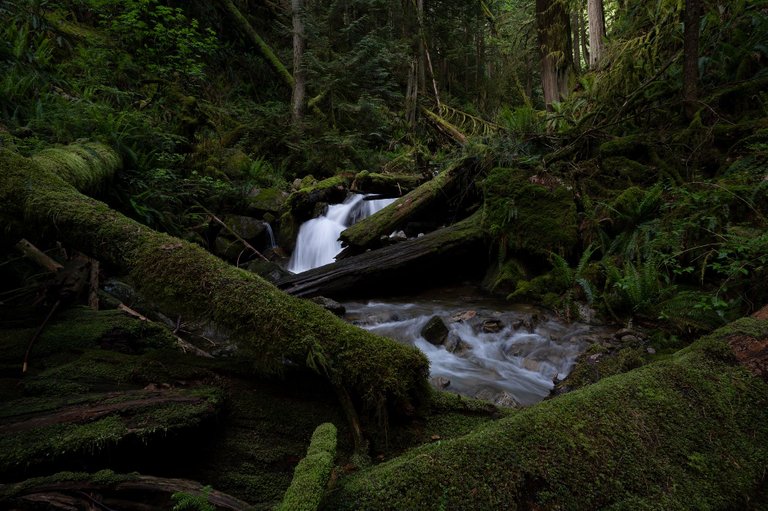 It can be difficult to edit images that are so heavy on one color. Since this scene is so heavy on green, I made it my goal to create a pleasing contrast within the greens. Some greens are warmer, some are cooler, some are brighter, some are darker. I also cleaned up a ton of distracting elements, like stray sticks. Overall I increased the brightness, particularly towards the top right of the image where sunlight was hitting. If you're familiar with my photography you'll know that I love cooler images, so naturally I cooled down the white balance and shifted the tint towards green, away from magenta.
---
I hope you enjoyed this post. Don't hesitate to let me know if you have any questions :)
---
Find me elsewhere on the web:

Website: https://www.tristantodd.photography/
Twitter: https://twitter.com/tristan_todd_
IG: https://www.instagram.com/tristan.todd/

Want to watch me edit my photos? Check out my recently launched Patreon!
https://www.patreon.com/tristantodd
---
---