Exploring the unknown and the unseen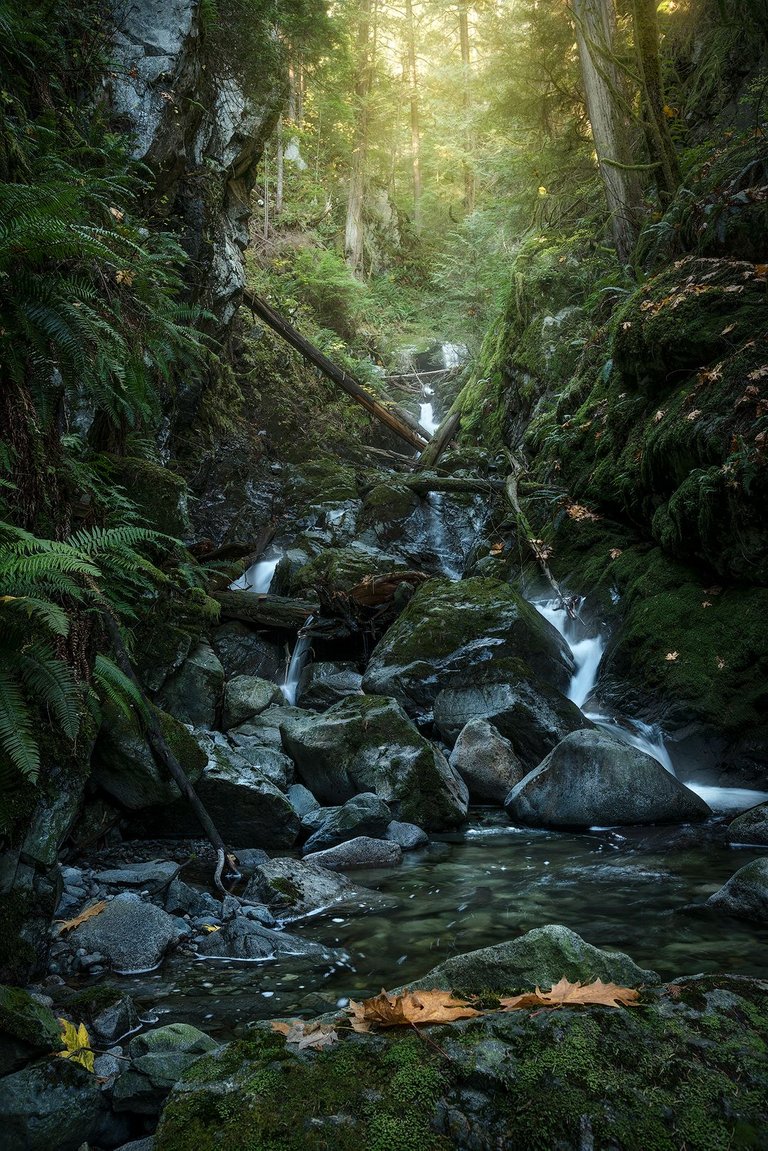 I love finding and exploring unknown places. One of my goals is to explore and artistically document Vancouver's canyons in the North Shore Mountains, including ones that most people have never heard of. During my searches I've found some pretty amazing places, such as this one here! It's a minor creek, but even the minor creeks can have spectacular canyons.
This particular creek has seen a handful of descents from canyoners but has otherwise not received any attention. I invited some friends from the photography Discord I'm in to come out for a scouting trip, with the caveat of basically having zero idea what to expect, or if we'd be able to get into the canyon at all!
Thankfully the bottom part of the canyon was accessible! Eventually we were stopped by a waterfall that was too steep to scramble up, but it was a great experience nonetheless. There's a very satisfying feeling that comes from exploring and not knowing what to expect. In doing so, I believe that myself, @dyptre and our friend Dario are the first landscape photographers to ever photograph this canyon, which is pretty cool!
Looking forward to making a return trip, to attempt to access higher parts of the canyon.
---
Find me elsewhere on the web:

Website: https://www.tristantodd.photography/
Twitter: https://twitter.com/tristan_todd_
IG: https://www.instagram.com/tristan.todd/

Want to watch me edit my photos? Check out my recently launched Patreon!
https://www.patreon.com/tristantodd
---
Want to join a Discord community for landscape photographers?
Come join 800 other awesome folks in Landscape Photographers Worldwide!
https://discord.gg/rwz4xxmY
---
---