Atmosphere and Light
As promised, here are a couple more photos from my recent visits to the forest! I got around to editing these yesterday and am quite happy with the results! They currently are not titled, so if anyone has suggestions, let me know :)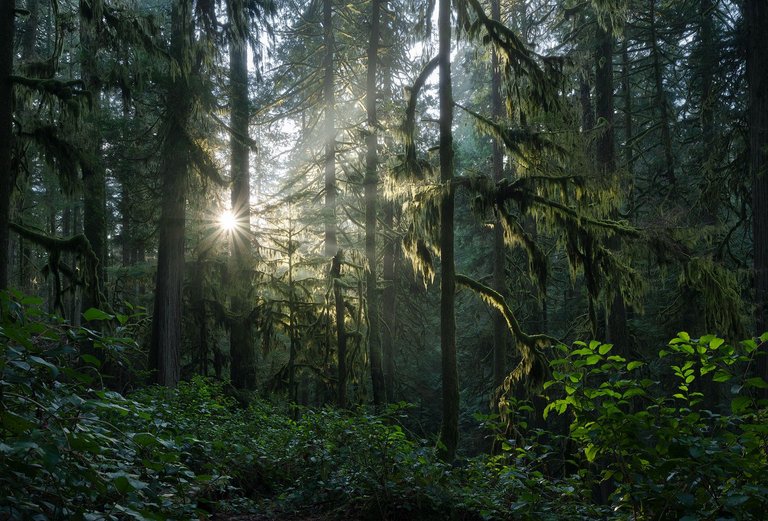 I feel a bit spoiled that I was able to capture two images with beams of light last week. Often light rays do not last long, but on this day they were plentiful! The trees in this section of the forest make me think of ballet dancers with the way the light was accenting their shapes and curves. I was also quite fond of the backlit leaves on the right.
Image settings: 27mm, f/13, 1/8s, ISO 200
I also shot an underexposed frame to recover most of the blown highlights.
---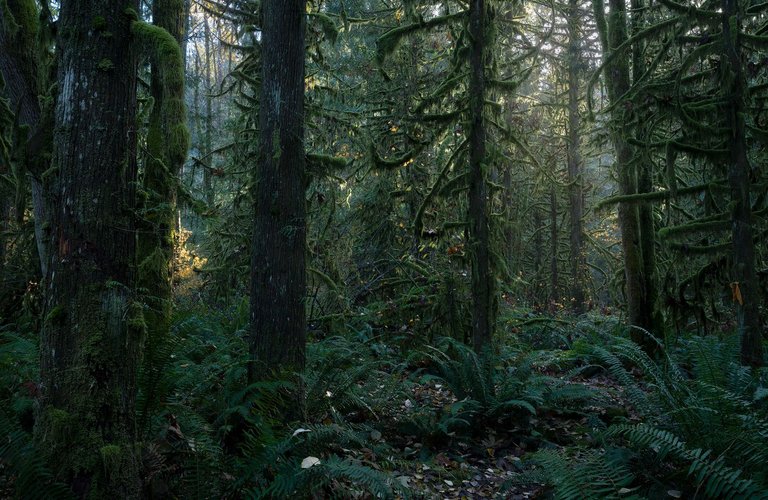 In this scene, I quite enjoyed the fall colors scattered throughout the subtle layers. To me they are like little treasures that await the viewer as their eyes work through the composition! While post processing I struggled somewhat to get the colors feeling good. In the end I decided it was best to blend slightly different white balances - more magenta and warmth towards the back, more green and blue towards the front. Having balanced colors, rather than one overwhelming color, helps the viewer make sense of the scene.
Image settings: 30mm, f/11, 1/10s, ISO 200
Thank you for reading and for viewing my images. As usual, don't hesitate to let me know if you have any questions. Hope you have a wonderful day (or evening)!
---
Find me elsewhere on the web:

90% off my editing tutorials - use code BLACKFRIDAY22 at checkout!
Tutorials: https://tristantodd.gumroad.com
Website: https://www.tristantodd.photography/
Twitter: https://twitter.com/tristan_todd_
IG: https://www.instagram.com/tristan.todd/
---
---