Pixel Artist Wannabe (a.k.a. ME a.k.a. @trippymane) [DAY 0]
Good evening Hive
Hope everyone is having a great day, and if not I hope to make it better with this silly Pixel Art I'm going to show you today in this quick post! 😂
I guess you accept all sorts of Art so I hope this "Pixel Art" (if we can call it that way lol) will be of your liking! 😎

Just a lil bit of @trippymane's background
If you follow me or have checked some of my stuff you probably know that I like graffiti and I do even run my own Graffiti Lettering Contest here on Hive, if anyone wants to participate the contest is now open and at the #11 edition! Feel free to join!
Originally it wasn't in my plan to shill the contest here but then mentioning it I said why not, if the link to my Contest is a problem or against the rules of the community please let me know and I will remove ASAP!
I'm a bit of a crypto degen and I like NFTs and I wish one day to be able to do my own NFT collection and join the Crypto-NFT madness.
I have been always a fan of Pixel Art but never really tried nor got into it properly, but lately I have been playing a little game on a blockchain and the whole game is been made by Pixel Art assets, the game also incentives users to drop their own art and some of the best community art has been actually used in the game, so I thought: "I want to try to learn how to do Pixel Art and do some art and see if I can manage to get one of my Pixel drawings in the game" 😂
How cool would it be to play a game and have some of your art in it!?!?! 😎
And by the famous saying "two birds with one stone" I want to learn Pixel Art and try to use it to create an NFT collection, as I previously mentiones I'd love to do one and join the Degen-Crypto-NFT-Army, it only happens if you believe in it and actually do it, Just Do It!

Enough with the chit chat...
Let's get down to business with some Pixel Art
All of this started just few days ago, the game and the NFTs are a big part of it of course but the real spark that started my Pixel fire is the fact that I wanted to do my new Graffiti for my #11 contest in Pixel Art and here is the result, this is one of my first experiments with Pixel Art: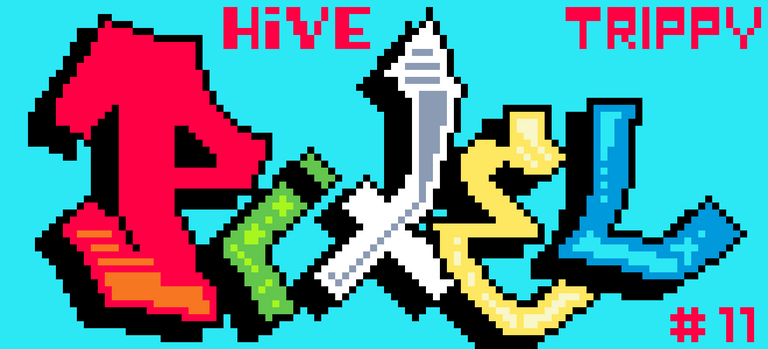 This image has already been posted in my Graffiti Lettering Contest #11, just uploading it here again to have all my recent Pixel Art stuff in one post (just a collection of the few bits I did in this past few days that I started this new hobby LOL)
Then I started messing around trying to do a frog and this crap came out (lol):

I did a lighter, I think my girlfriend couldn't find it to light the joint so here I came to the rescue 😜

She also wanted some money so I gave her a Bitcoin, she wasn't happy...:
She wasn't happy about the lighter either lol

Then my mind went back to HIVE and I quickly did this logo on the fly:


Usually you keep the best until the very end, isn't it?
From that HIVE logo I went on to create a full Pixel graffiti keeping the logo on the left and here is the final result (IMHO the best Pixel Art I did so far, and I spent maybe a total of 1-2 hours doing Pixel Art in my life 😂):


To be honest these are not the only things I did, I did a Zombie Trippy Punk that looks very cool and a crazy horror looking "Art" that I want to keep private for the moment, I hope to continue on that dark-creative wave and maybe create a first "collection" to show to the public, remember I've been a "Pixel Artist" since 0 days! You will need some patience to see a first collection from me (if you ever will) but believing it and wanting it are the first steps, doing it is the second and the 3rd will come with due time...

What do you think? Do you like my silly Pixel Art? lol
Does your boy @trippymane have a future in this?
Let me know in the comments!
Thanks for checking out!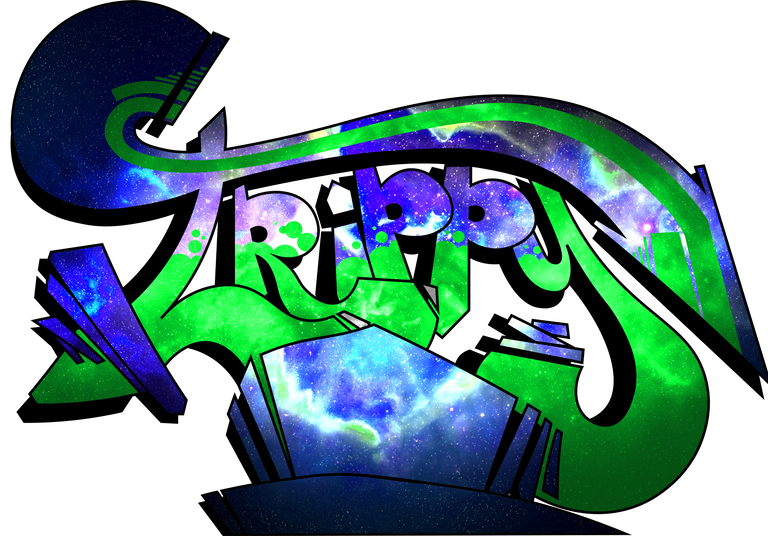 ---
---