Love The Clouds #123 Around Tate Modern & St. Paul (London)
Good Evening Hive
&
Love The Clouds Community
I haven't posted in here for a while and the other day as I was out with my girlfriend to see a nice exhibition in the Tate Modern I took some nice cloud pictures thinking about this contest!
It's time for me to get back here 😎

In case you don't know what I am talking about then go and check this link.

It will redirect you to the main Post of the Welcome To The 'Love The Clouds' Contest! #123 -- 100% Liquid Hive and 50% PoB Prize Pool! run every week by @tobetada and if you like Trading and Finance/Crypto go check his profile and drop him a follow, he often posts very good Technical Analysis that could boost your trading game but quite a bit! 😎
---
So...
...where were we?

Oh righ... We Love The Clouds!
As I previously said few days ago me and my Girlfriend went to see a very nice exhibition in the Tate Modern! Trippy and Mind Blowing, Kusama and Polkadots...more on that later in my HYBH posts (don't miss it 😜).
The exhibition we went to see it was Yayoi Kusama: Infinity Mirror Rooms and I will definitely do a post about it in the upcoming days, most likely in the HYBH community 💪
Have a look at the majestic clouds that were covering the city, this pictures have been taken just after we came out of the Tate Modern, on the 10th of October around 6pm I'd say. (With my new phone Samsung Galaxy Note 10 Plus)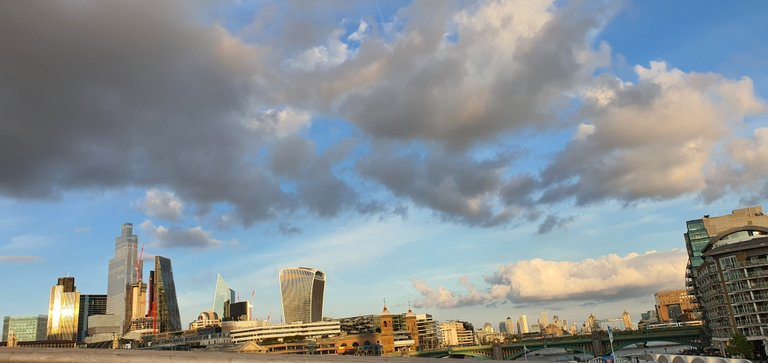 I chose this one as my main entry because of the lovely London Skyline in the background, I know it's all about the Clouds but I think it's also about what the Clouds are covering eheheh 🤣
Just trying to get extra points with the Skyline, that's the truth LOL 🤣
---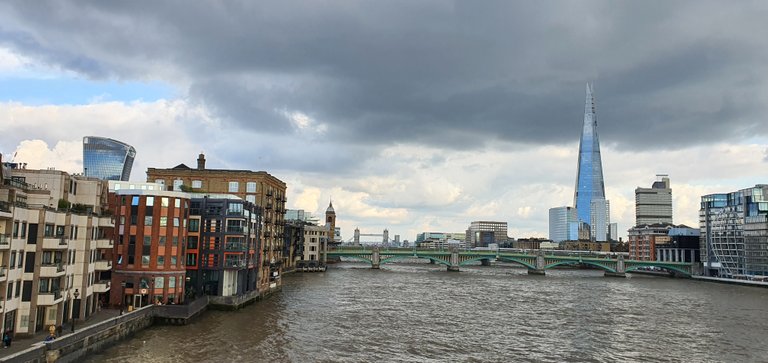 This is so London, the Shard on the right side and a bit of the Walkie Talkie building can be seen on the left side of the picture!
Oh and obviously the famous Bridge 😂
---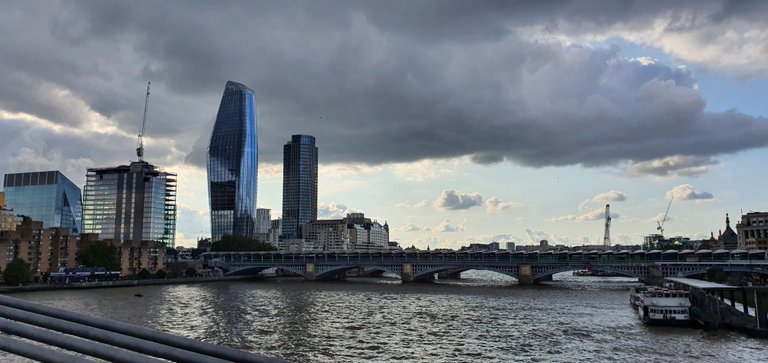 In this one we can see the Clouds are getting quite cocky and they almost covered the whole sky! Darkness incoming...
---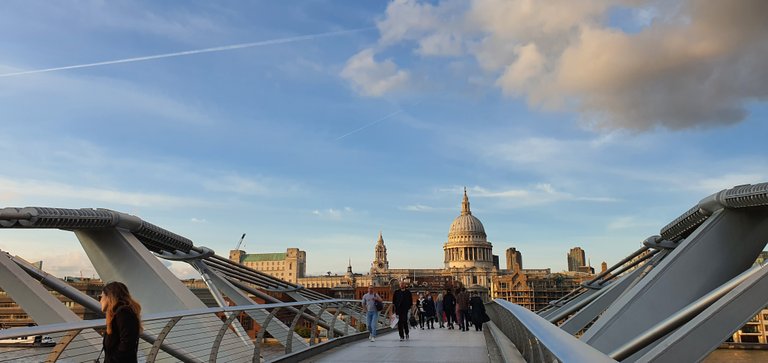 Another picture that screams "London"
Really nice view of the St Paul Cathedral and a bit of Clouds too 😜
---
To end this post I will now show you a picture that I really liked from that day, a bit of Photography skills on this one, or maybe it's just me LOL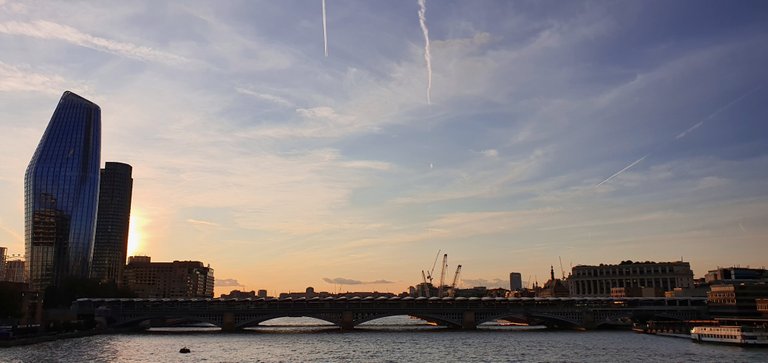 Maybe I should have used this one as my main?
It's a beautiful picture but there aren't many Clouds there, so I don't know, let me know in the comments what do you think of my selection!
And do you see how quickly the weather changes and the Clouds move in London? It's madness... 🤣
---
PS: Location added to Pinmapple too 😎
Thank you for checking out my entry 🙏
I hope you enjoyed the pictures!
Good luck to everyone participating in the contest!
Trippy 😎
---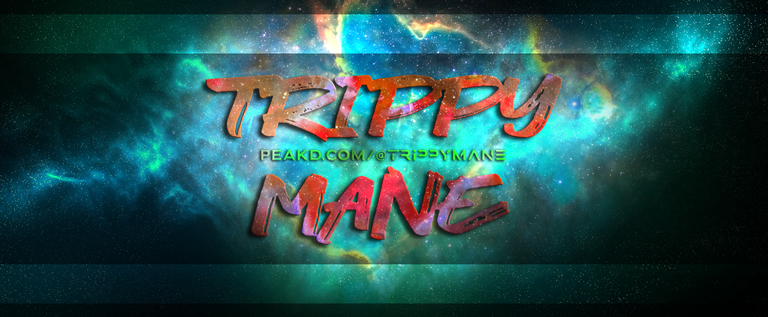 ---
---