Tipode.dances - Old times [ENG-ESP]

---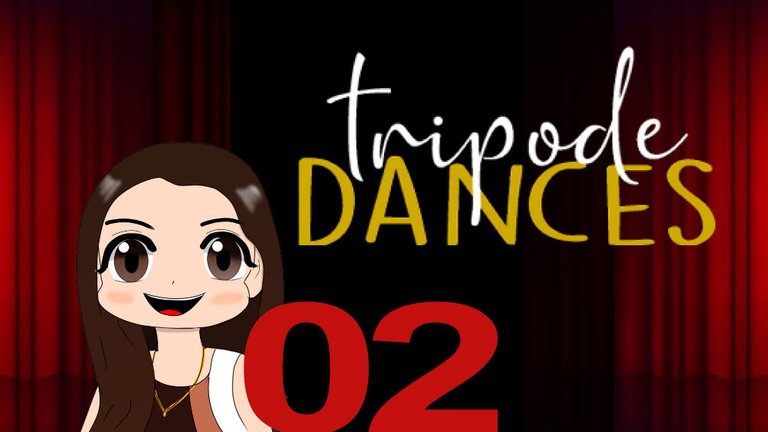 02
I must confess that for the previous video, the idea was to participate in the Lights On contest of the new Hive community: Bee on the Stage but I forgot to follow all the requirements, so I take this opportunity to upload another video and invite you to participate in the new community.
So, without further ado,
Hello Bee on the Stage community, I formally introduced myself in this community as a not so professional dancer, lover of music and Latin rhythms.
On this occasion I shared videos of one of my first HipHop classes (I couldn't find older videos) I had to be about 12 years old and we were learning a choreography to the song baby by Justin Bieber at the time.

02
Debo confesar que para el video anterior, la idea era participar el concurso de Lights On de la nueva comunidad de Hive: Bee on the Stage pero se me olvidó seguir todos los requerimientos, así que aprovecho para subir otro videíto y de paso invitarlos a participar en la nueva comunidad.
Así que, sin más preámbulos,
Hola comunidad de Bee on the Stage, me presentó formalmente en esta comunidad como bailarina no tan profesional, amante de la música y de los ritmos latinos.
En esta ocasión compartí videos de una de mis primeras clases de HipHop (no encontré videos más viejos) tenía que tener aproximadamente 12 años de edad y estábamos aprendiendo una coreografía para la canción baby de Justin Bieber en su momento.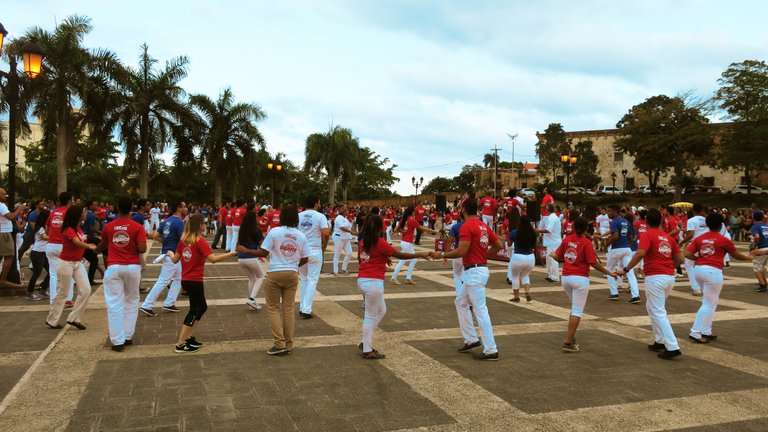 A little bit of my story...
Since I was very young I have loved dance, I started dancing long before I could remember, starting with ballet from a very early age, then rhythmic gymnastics, jazz, hiphop, girly funcky and also a little bit of contemporary dance... participating in various stage performances, learning and creating choreographies and participating in competitions (I'm going to see how I can get all those videos to dust them off).
I've never been a sportsman, but when it comes to dancing I can spend hours dancing without getting tired.
Un poco de mi historia...
Desde muy pequeña me ha gustado la danza, inicié mucho antes de tener uso de razón, empezando con ballet creo que antes de mis 5 años, luego gimnasia rítmica, jazz, hiphop, girly funcky y también un poco de danza contemporanea... participando en diversas presentaciones en escenarios, aprendiendo y creando coreografías y participando en concursos (voy a ver como consigo todos esos videos para desempolvarlos.)
Yo nunca he sido deportista, pero cuando se trata de baile sé pasarme horas bailando sin cansarme.

I was also taught to dance at home to popular rhythms such as: merengue, bachata and salsa... very popular rhythms in the Dominican Republic, and about 4 years ago I enrolled in some schools to perfect my techniques...
The types of sauce include the following:
(For those who don't know salsa... these are names that are attributed depending on how the steps are initiated, how the turns are, in which direction we are dancing and origin).
I say that I am a bit of a professional, as this means that I earn money with what I do, right? so yes, I am also a dance teacher for young people who want to learn, forming a group of between 20 and 30 people and I teach them merengue, bachata and salsa, which are the three rhythms that are normally danced in the discos.
Ahh, and i almost forget, iI learned a little bit of tango, and I fell in love with kizomba... I will learn soon...
My next classes will surely be bellydance and Spanish dance.
And nothing, Welcome to THE DANCE WORLD! That's all for now. Thank you very much for joining me in this little corner of the tripode, I hope to see you again soon... and remember, good vibes always..

De igual forma me enseñaron a bailar en mi casa ritmos populares como: merengue, bachata y salsa... muy populares en la República Dominicana, y hacen aproximadamente 4 años me inscribí en escuelas para perfeccionar mis técnicas...
Entre los tipos de salsa están estos:
(Para los que no saben de salsa... estos son nombres que se le atribuyen dependiendo de como se inician las pisadas, como son las vueltas, en que dirección nos dirigimos bailando y origen).
Digo que soy un poco profesional, ya que esto significa que gano dinero con lo que hago, no? asi que sí, también soy profesora de baile para jóvenes que quieren aprender, formando un grupo entre 20 y 30 personas y les enseño merengue, bachata y salsa, que son los tres ritmos que normalmente se bailan en las discotecas.
Ahh casi se me olvida, sé un poquito de tango y me enamoré de la kizomba pronto voy a aprender...
Mis próximas clases seguro serán de bellydance y danza española.
Y nada, ¡¡Bienvenidos a EL MUNDO DEL BAILE!! Esto es todo por ahora. Muchas gracias por acompañarme en este pequeño rincón del tripode, ojalá te vuelva a ver pronto... y recuerden, buenas vibras siempre.






---
--> Check out our products here <--
---

---
My avatar created by @frankches
Intro sources:
1,2,3 sound, Sonidos varios
Video edited in Premiere
Some sources where taken anr reused in a past post of mine
All other illustrations are created by me.
---
▶️ 3Speak
---
---