Tipode.dances - Como me curo [ENG-ESP]

---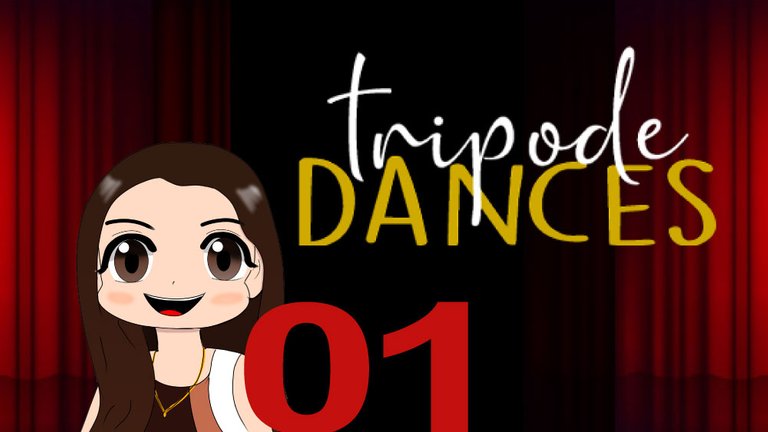 01
HOLIIIIIIIIII to all of you. Welcome to my new little corner called tripode.dances. The idea is to show you my "artistic" side in the world of dance, I will upload choreographies, in different genres, free dances, patterns, turns and who knows if I even prepare a video tutorial of some of the genres.
On this occasion, I officially present the intro and inaugurate it with a little song of Dominican merengue, sung by Hector Elpidio Acosta (El Torito) - Como Me Curo.
On this occasion I shared the piece with @blukei, and asked him to record the song to upload it to the new Bee on the Stage community.
The story behind it is very funny, as I had been wanting to record for the community for a long time, and I insisted a lot... and then editing the video I remembered that I have a million videos on my computer that I can use. So get ready to see a lot more videos like this.
And nothing, Welcome to THE WORLD OF DANCE!!! That's all for now. Thank you very much for joining me in this little corner of the tripod, I hope to see you again soon... and remember, good vibes always.

01
HOLIIIIII a todos. Bienvenidos a mi nuevo rinconcito llamado tripode.dances. La idea ensenarles mi lado ¨artístico¨ en el mundo del baile, subiré coreografías, en diferente géneros, bailes libres, patrones vueltas y quien sabe si hasta preparo un videíto tutorial alguno de los géneros.
En esta ocasión, presento oficialmente el intro y lo inauguro con una cancioncita de merengue dominicana, cantada por Héctor Elpidio Acosta (El Torito) - Como Me Curo.
En esta ocasión compartí la pieza con @blukei, y le pedí que grabáramos la canción para subirla a la nueva comunidad de Bee on the Stage.
La historia detrás de ella es muy divertida, ya que tenía mucho tiempo queriendo grabar para la comunidad, y le insistí mucho... y luego editando el video me recordé que tengo un millón de videos en mi computadora que puedo usar. Así que prepárense para ver muchos más videos como estos.
Y nada, ¡¡Bienvenidos a EL MUNDO DEL BAILE!! Esto es todo por ahora. Muchas gracias por acompañarme en este pequeño rincón del tripode, ojalá te vuelva a ver pronto... y recuerden, buenas vibras siempre.





---
--> Check out our products here <--
---

---
My avatar created by @frankches
Intro sources:
1,2,3 sound, Sonidos varios
Video edited in Premiere
All other illustrations are created by me.
---
▶️ 3Speak
---
---