The Peaceful and Lovely Vineyards in Portugal
Good morning, friends!
Another #treetuesday arrives and here I am with a new post for you tree lovers out there.
These shots were taken in the middle of nowhere, next to the town of Santa Marta de Penaguião, a little village in Portugal next to Douro River.
To reach these peaceful fields, where local farmers mostly plant and harvest grapes for wine production, one needs to follow a trail path from the centre of Santa Marta de Penaguião. The trail can only be followed on foot, as there are no paved roads in around 75% of the whole route...
This will lead you into a strange adventure through plains and mountains, on a circular path that will eventually take you back to the town.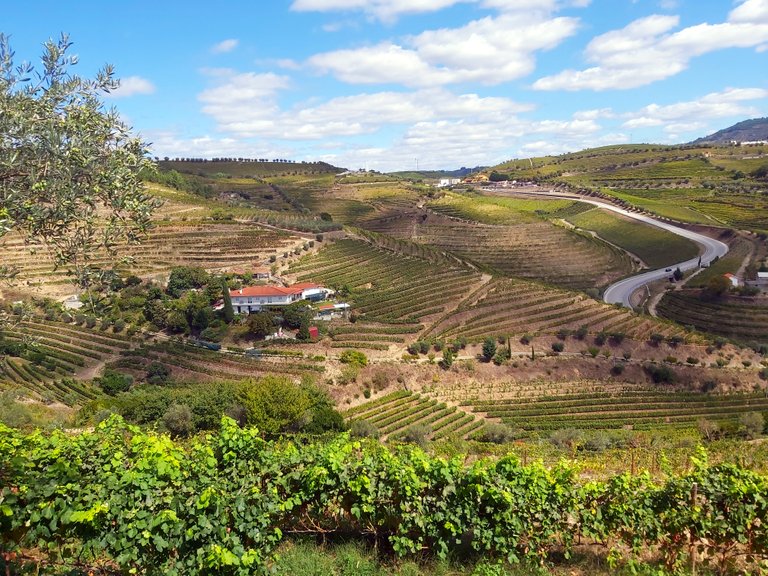 Open Full Sized Photo In New Window
There will be plenty of opportunities to grab some great landscape photos, from high spots. From upon these hills you can see the whole area around you, including a few huge luxurious houses which belong to the lucky vignerons who inhabit these lovely and quiet fields. 😊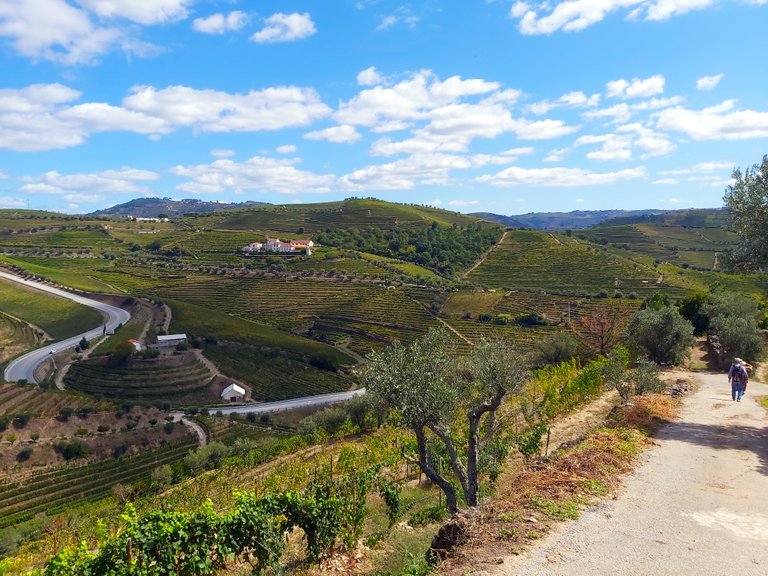 Open Full Sized Photo In New Window
These fields are wonderful and carefully planted... you can see lots and lots of vine rows, with a few paths surrounding them. The geometry of it all is well planned and not accidental.
It's quite tricky for the workers to harvest these vineyards. They need to drive their trucks through these narrow and winding roads, then fill 'em up and take the harvested grapes to the centre of the farms.
If the wine producers decide to play it cheap by maintaining a single truck, they'll end up wasting a lot of time and human resources... Usually, a truck is being filled while a second truck is on route, delivering a batch of grapes and making its way back. The idea is to optimise the workers time and keep them busy, instead of having them laying around idly while a truck doesn't return to the fields.
As you see, a lot of math is involved in this process, from the layout of the fields to planning the trucks routes back and forth. 🤓
These drivers are fast and furious... and, since the roads are not easy, accidents are bound to happen. One simply does not rally through narrow roads with a big truck filled with grapes. If you drive around these fields in the summer, be very careful with their incoming trucks. 😵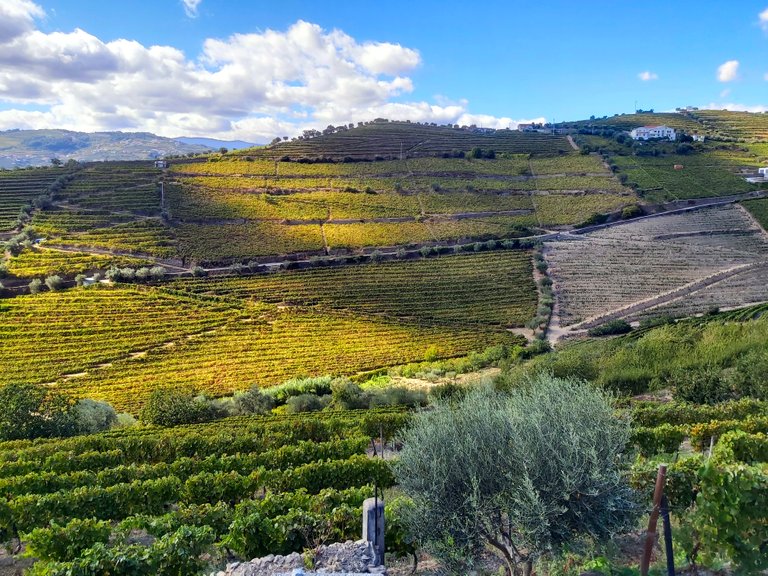 Open Full Sized Photo In New Window
This is a gorgeous place for a quiet vacation.
Many tourists who come to Portugal enjoy visiting these vineyards... and it's also a place we locals enjoy. If you catch good weather and stay in a hotel or in a house with swimming pool, you can enjoy a nice relaxing end of afternoon, taking a refreshing bath with a lovely sunset. 🌞
I hope you liked my article and photos. Please leave a comment down below while you grab a glass of wine. Cheers! 🍷
---
| | |
| --- | --- |
| Location | Santa Marta de Penaguião, Vila Real - Portugal |
| Camera | Samsung Galaxy A70 |
| Photos | 3 (Edited with GIMP) |
---

---
---