Food Sharing #274 - Izakaya Fujiyama @ Surry Hills, Australia
Hi Everyone,
It's one of those rare occasions that we decided to have a nice adult dinner with another good friend of ours the other week. Both families organised our parents to look after the kids so we can have a nice dinner together, no kids so we can actually enjoy the food and have a good conversation. We've known these friends since uni and have been on many trips together before kids and even after starting our families, our kids play so well together we try to go away together every school holiday so everyone could have some fun. The restaurant we have chosen is at Surry Hills called Izakaya Fujiyama. All of us love Japanese food so no objection to booking there.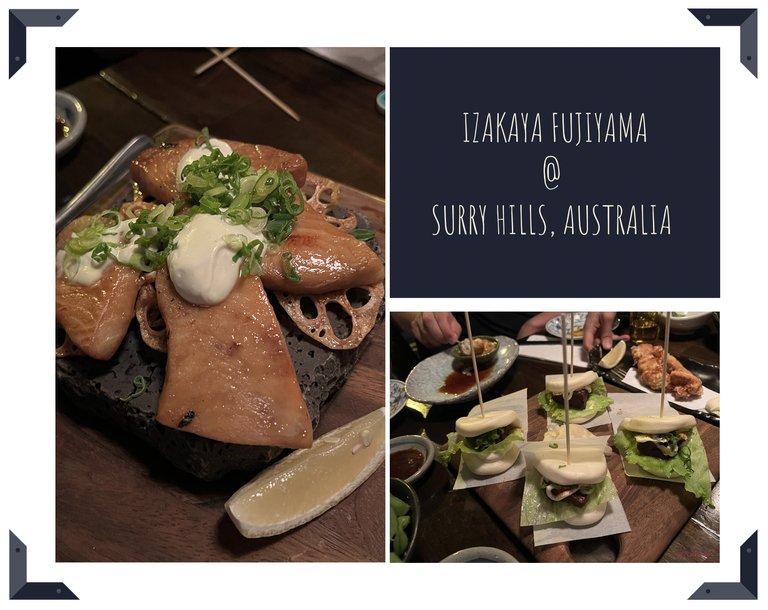 Let's have a look at the menu. We decided to order the $85 set menu and changed certain dishes only for me to be gluten free. We also ordered a few drinks so worked out to be around $100 per head. The set looks pretty substantial so we didn't order any other dishes on top.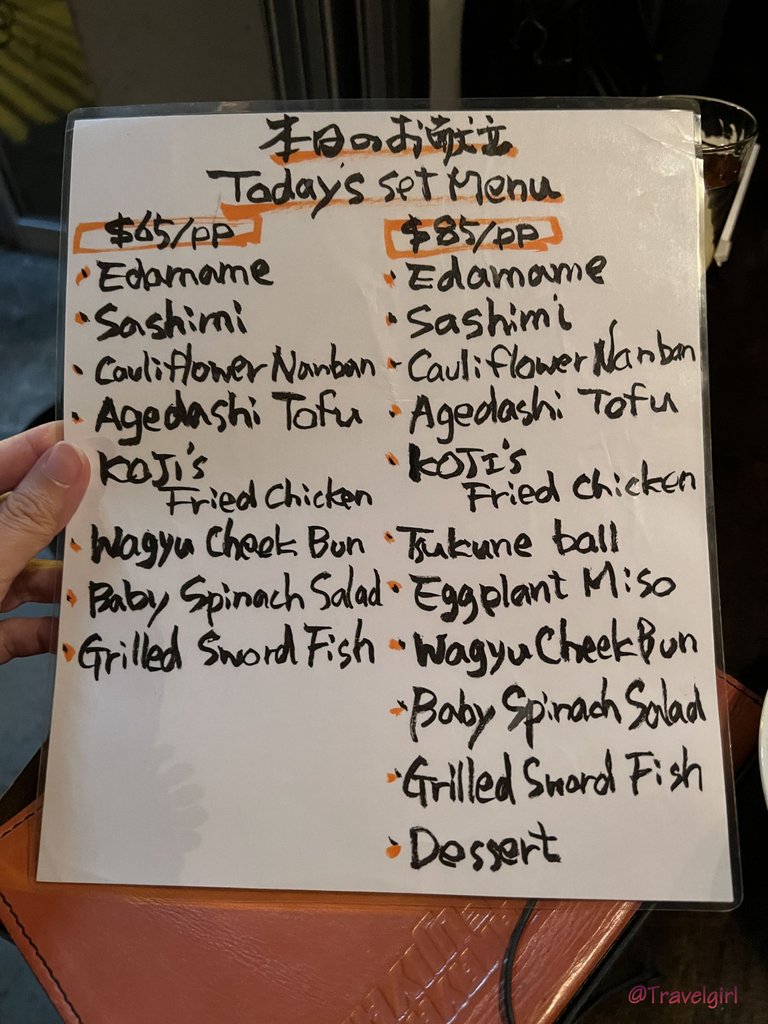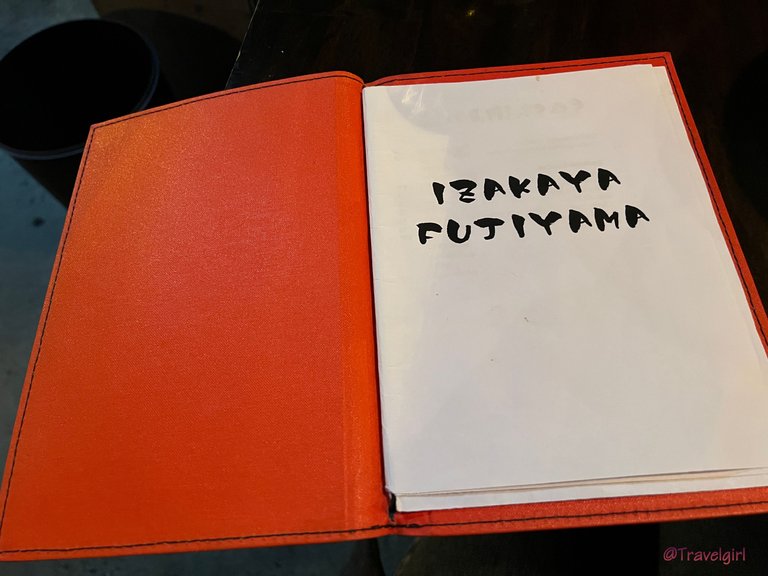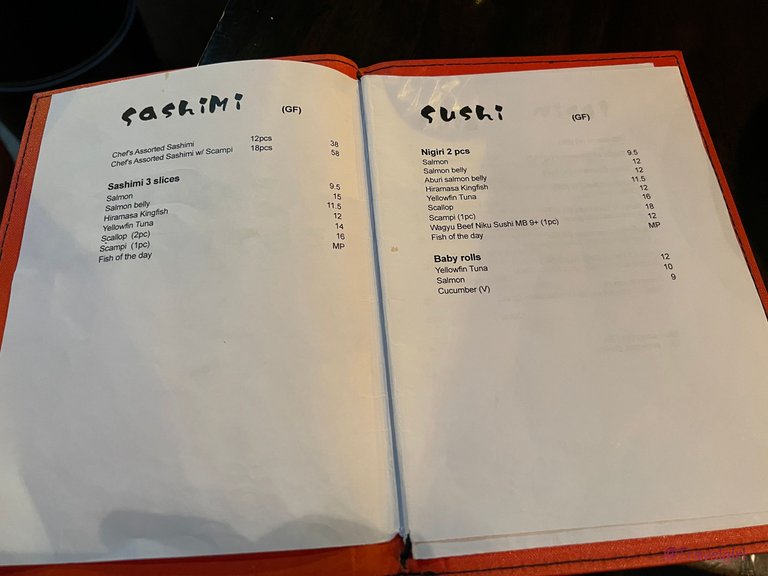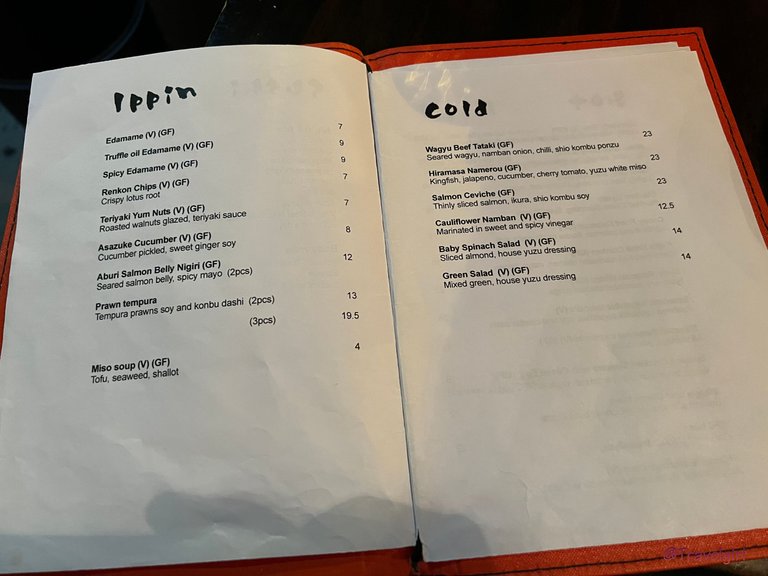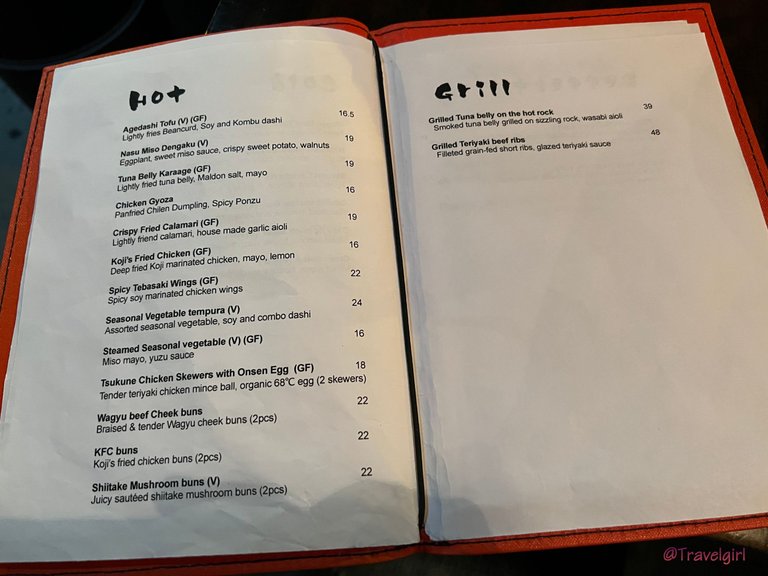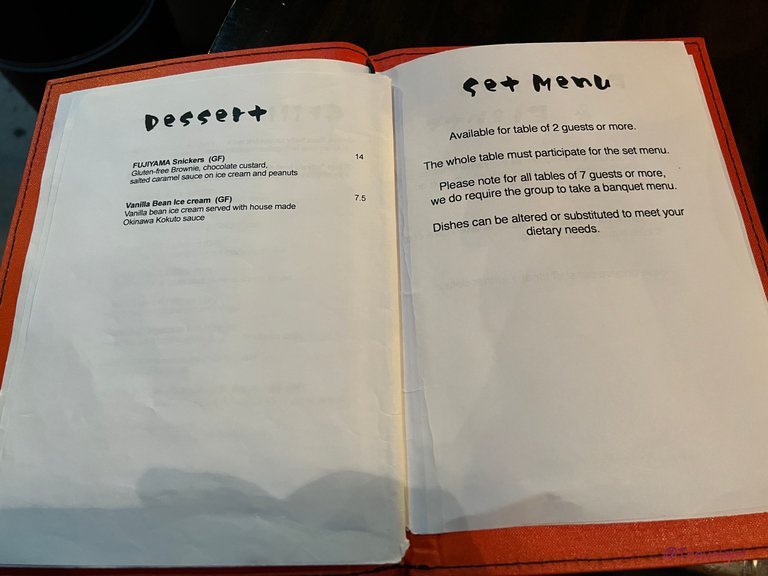 First comes the edamame and agedashi tofu. BB M loves edamame but he wasn't there so it wasn't eaten up straight away. We were chatting away and slowly picking on the edamame mainly waiting for the main food to arrive. Tofu was nice and soft with a really nice sauce to it, a great start to our meal.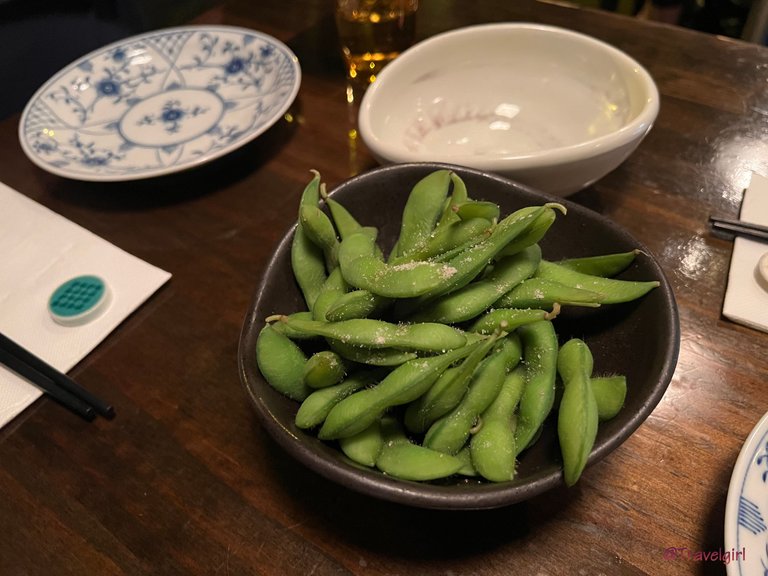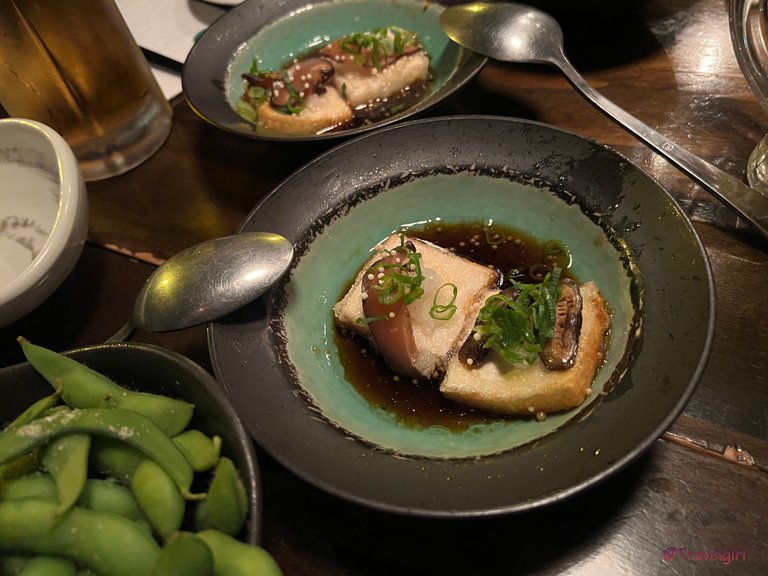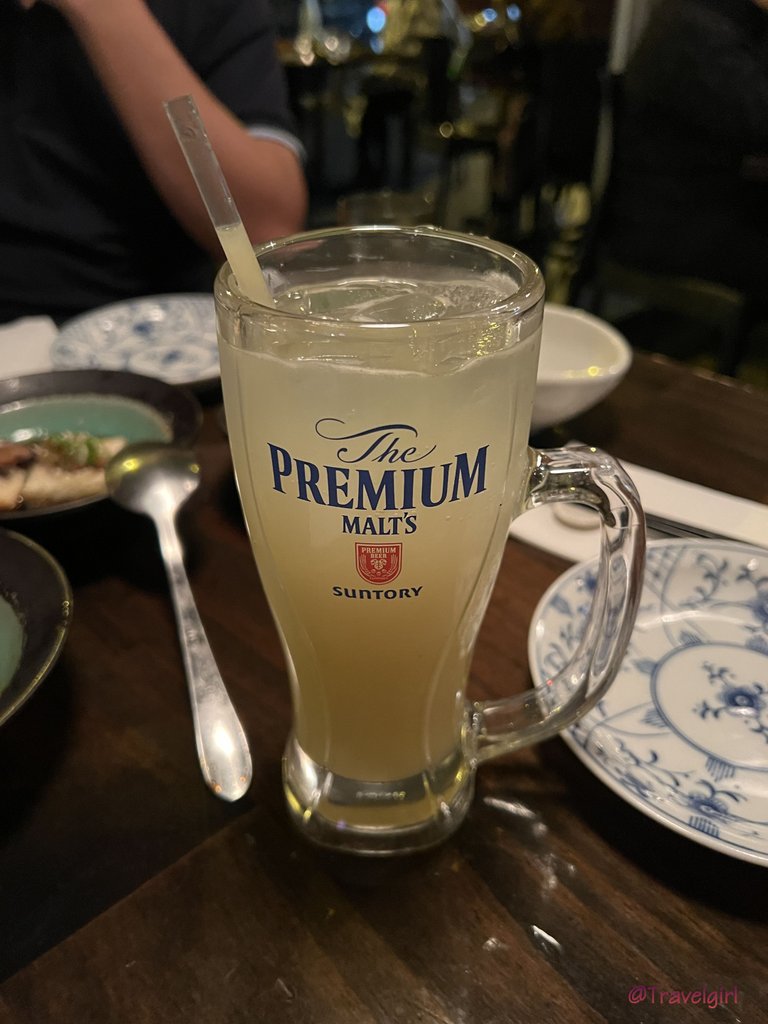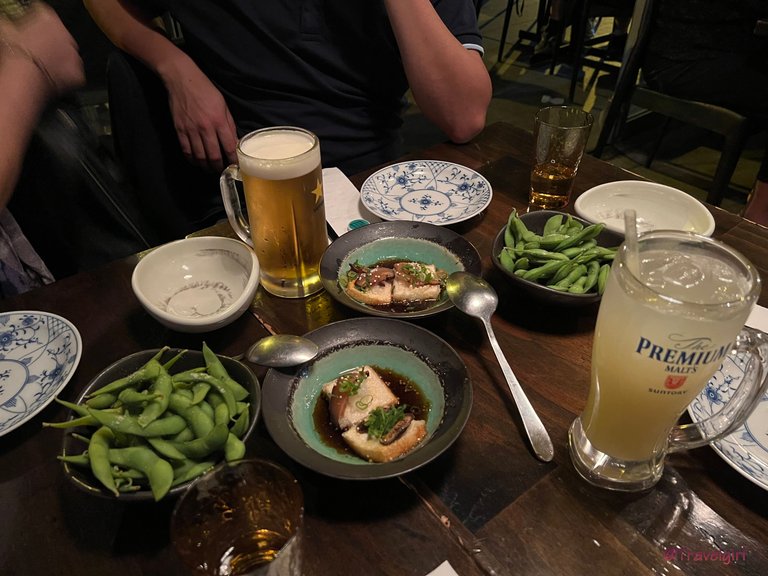 Then slowly the food started to arrive. Next came the cauliflower, meat ball on a stick and sashimi. The cauliflower was surprisingly nice with the seasoning. Hubby doesn't like cauliflower much but we both had our share and it was delicious. The meat ball was juicy and substantial so I gave half to hubby as I can tell that I can get very full by looking at the first few dishes. The sashimi was above average and was super fresh. The fish was firm, juicy just like you can get them from the fish markets.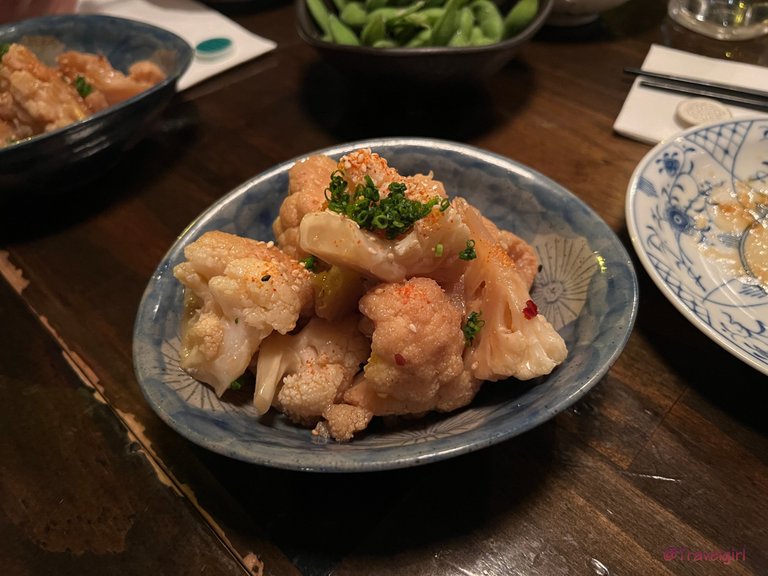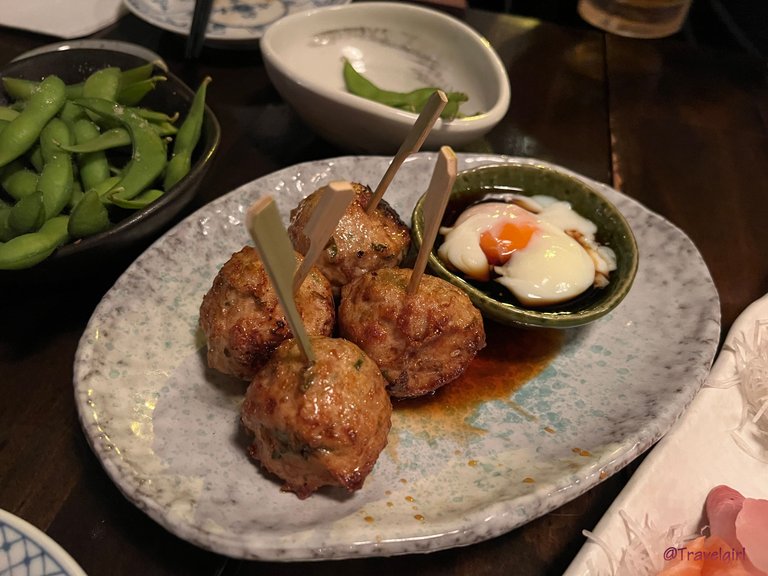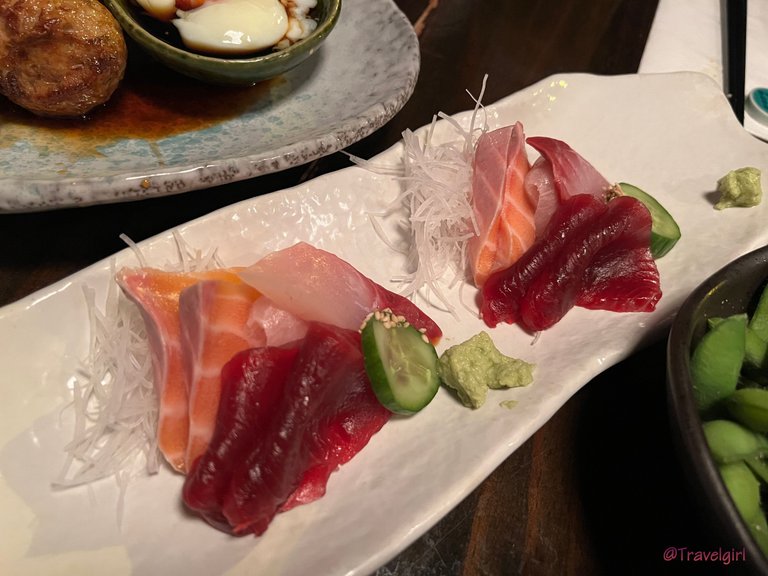 Next come the buns and fried chicken. This is the only dish I didn't ask to have it changed to gluten free as I wanted to try the wagyu cheek so I could have the meat part and hubby can have the soft bun. Glad I didn't change it as the replacement would have been a spring roll which won't be as good as this. The meat was soft and tender, nicely cooked. The fried chicken was ok nothing as good as the wagyu cheek. The chicken was juicy but I preferred the dish prior.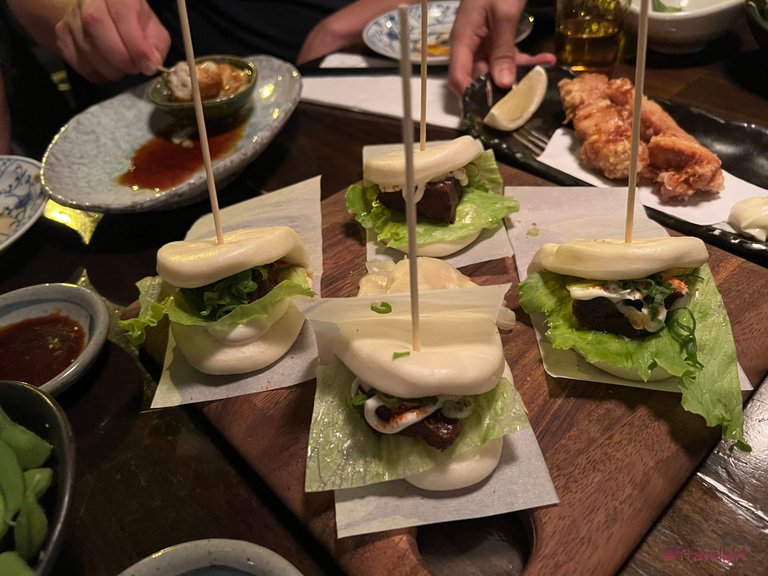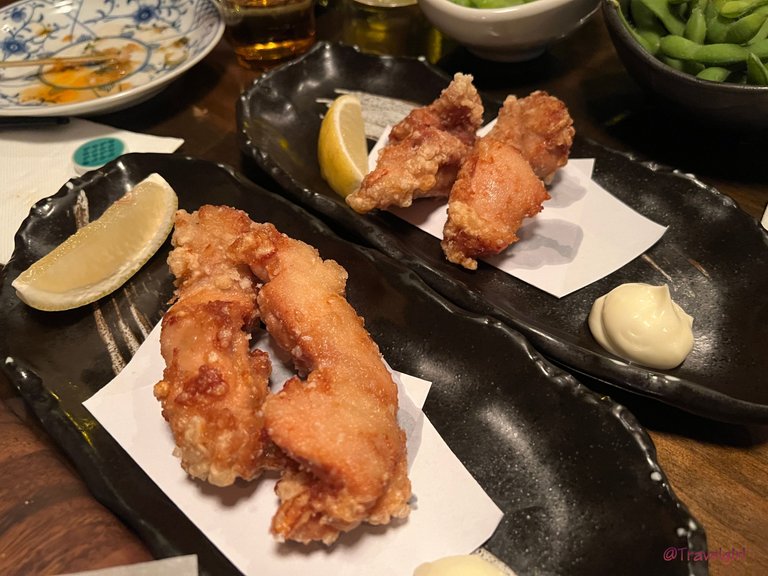 The next two dishes were ones I think we can order again if we go to this restaurant again. The eggplant was done very differently from other restaurants with a combination of nuts and salads. The sauce was delicious and compliments the eggplant very well. The grilled sword fish was soft and didn't have the rubbery texture you normally would taste when cooking it at home. The presentation and seasoning were nice but didn't overtake the nice fish taste of the dish.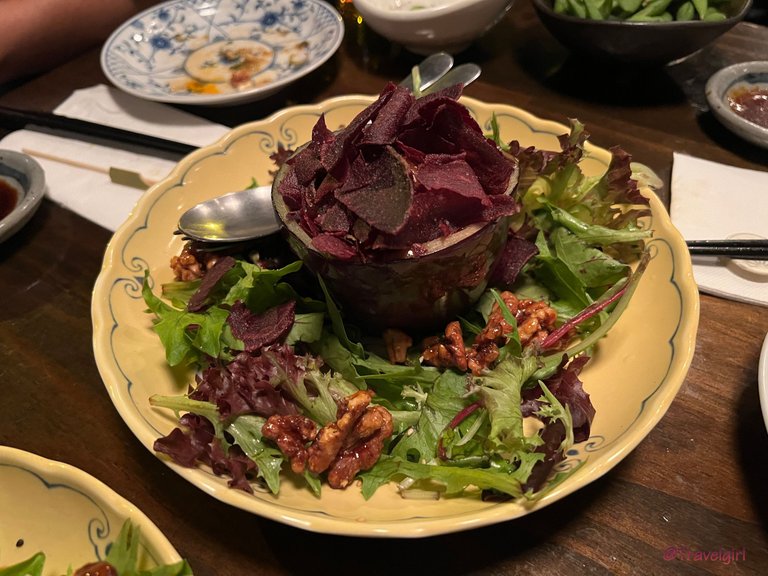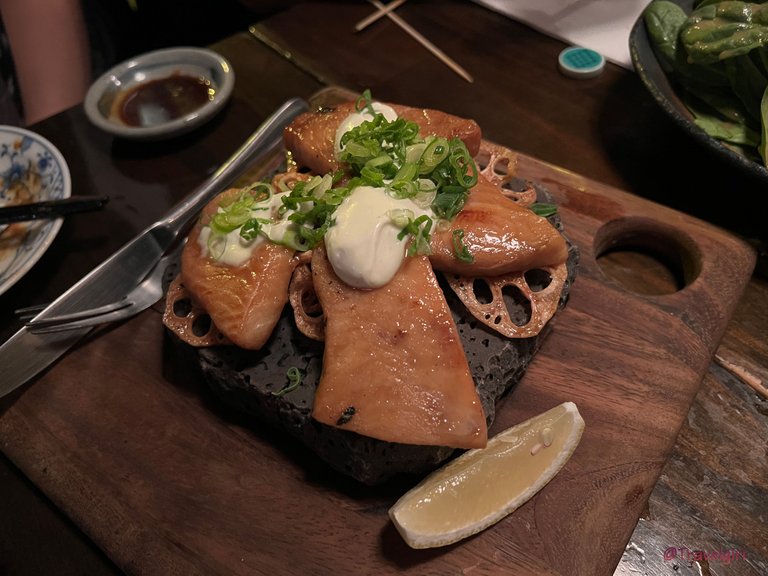 Finally two things, the green spinach salad, and the most disappointing dish. Literally, just a bunch of spinach leaves with some dressing which was a huge contrast to what we had throughout the dinner. We were pretty full so we asked if we could take the salad home and have dessert. Dessert was ice cream with a wafer which was a nice way to finish a kids free dinner. The service here was friendly but seating was limited so you need to book ahead of time. Parking is a bit painful right in the middle of Surry Hills so best to either go earlier or drive around the side streets for parking. Lovely restaurant will come back if we find another opportunity or if we around the area.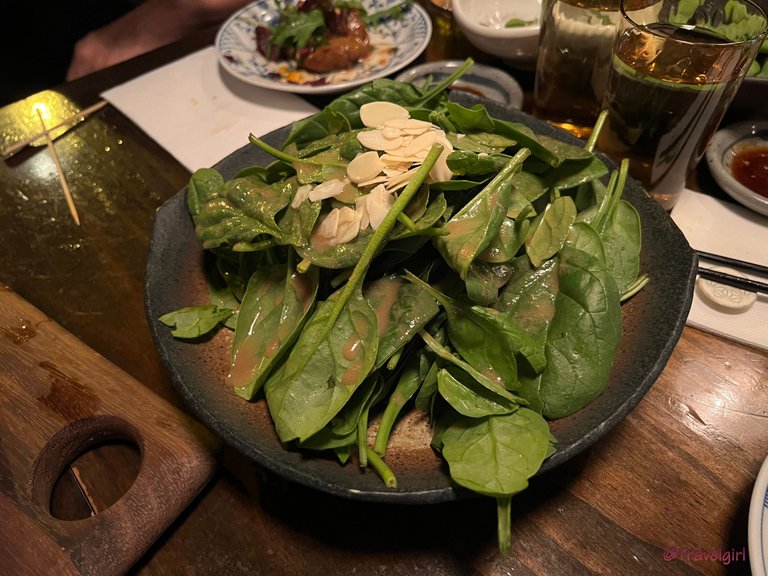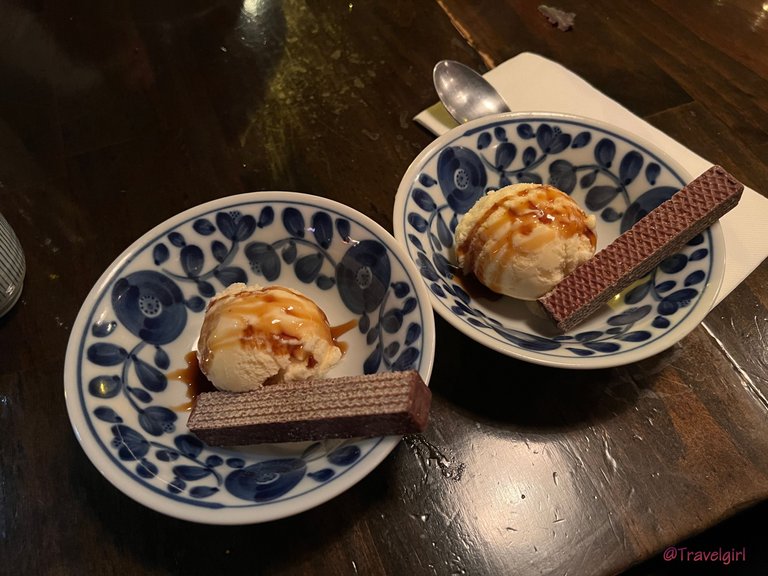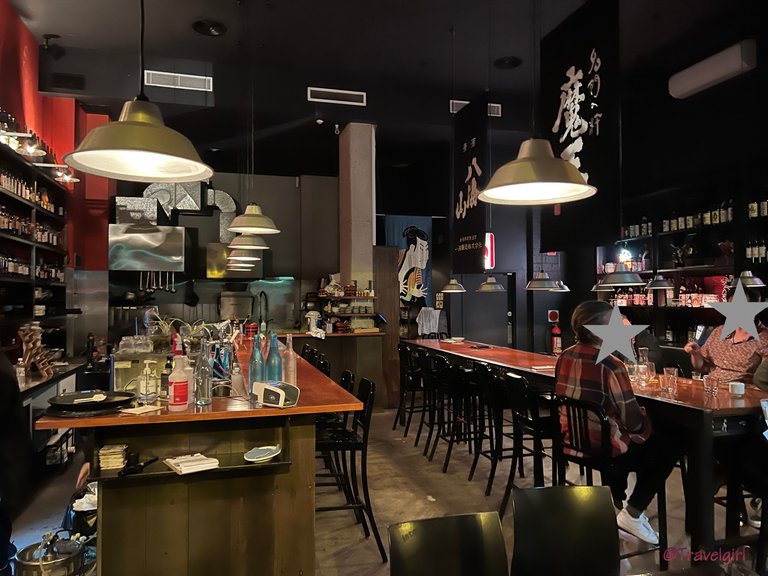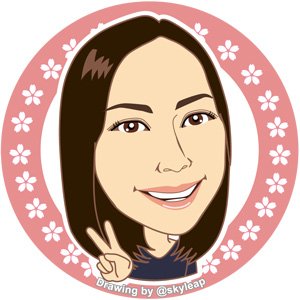 ---
Thanks for reading. If you like my post, please follow, comment and upvote me. There will be more exciting posts & destinations to come.
All photos & videos are taken by me & co in all my blogs/stories unless quoted.
---
---