Food Sharing #267 - El Jannah @ Baulkham Hills, Australia
Hi Everyone,
El Jannah has been something I wanted to try for ages. I've been told how good their chicken and garlic sauce combo by so many friends and finally my friends and I were visiting Baulkham Hills and they suggested let's go to El Jannah for a late lunch. The best part was there was a car wash right next door so we drove the car to the car wash and left it there and had our meal there while watching our car get washed next door. It was like a 2-in-1 combo for us right there.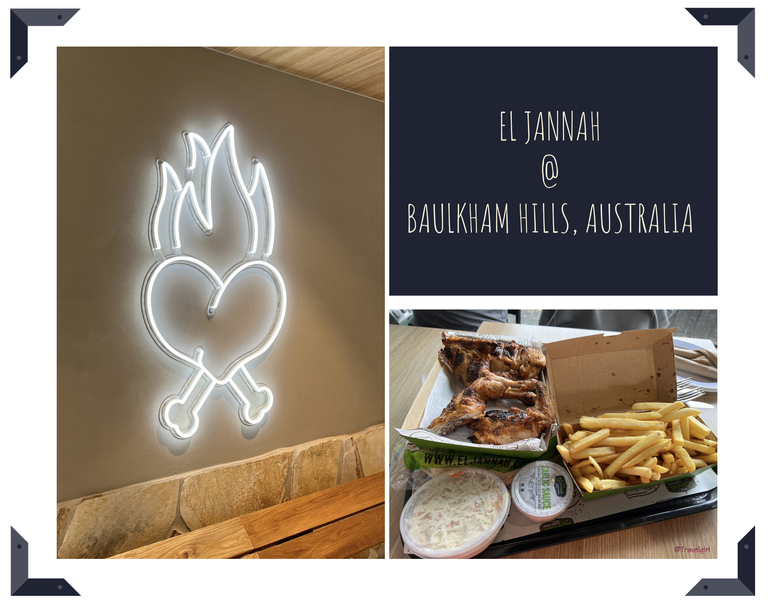 The menu was pretty extensive and the best part of it, we had 4 adults, we could order much more than if we had gone with the kids. We ended up ordering a chicken meal and a box of wings. The chicken meal comes with the full chicken, the famous garlic sauce, large chips, a bag of Lebanese bread, and a side which we chose coleslaw. We also got some drinks with the meal. Sounds like a lot but we were hungry!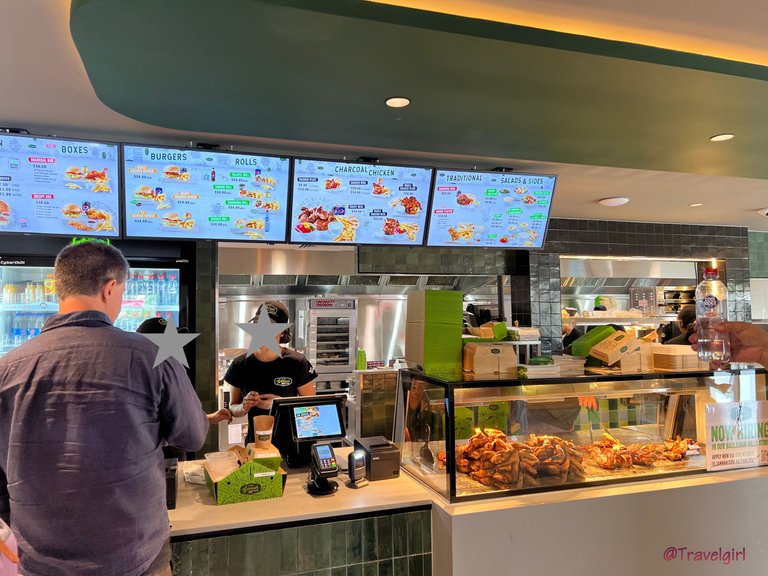 Here comes the food. I love how they still gave us forks and knives as I prefer to use them even for chicken. Especially with coleslaw you need them. Everyone had a 1/4 chicken and having that garlic sauce was the perfect combo. Chicken was juicy and the garlic sauce wasn't too overpowering and its was just yummmm. They gave us a full bag of Lebanese bread so I thought it was too much but I guess if you had 4 males eating this meal, you would need to have that many carbs available to fill everyone's belly.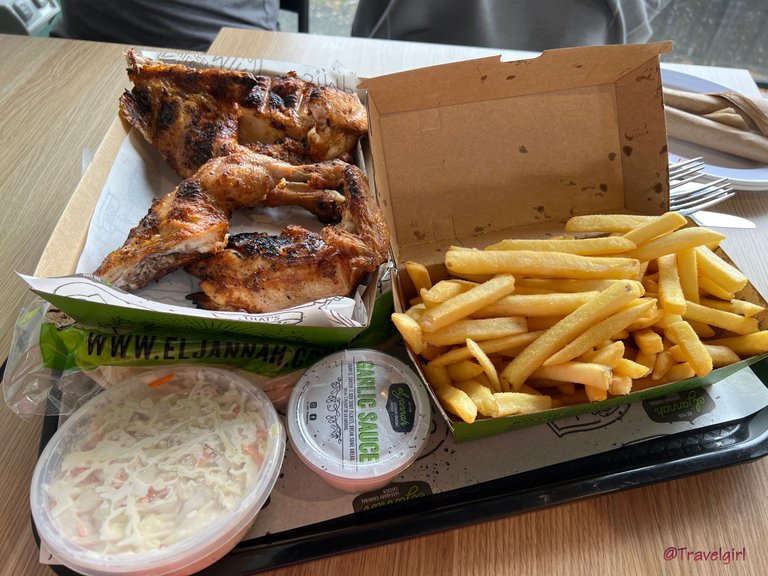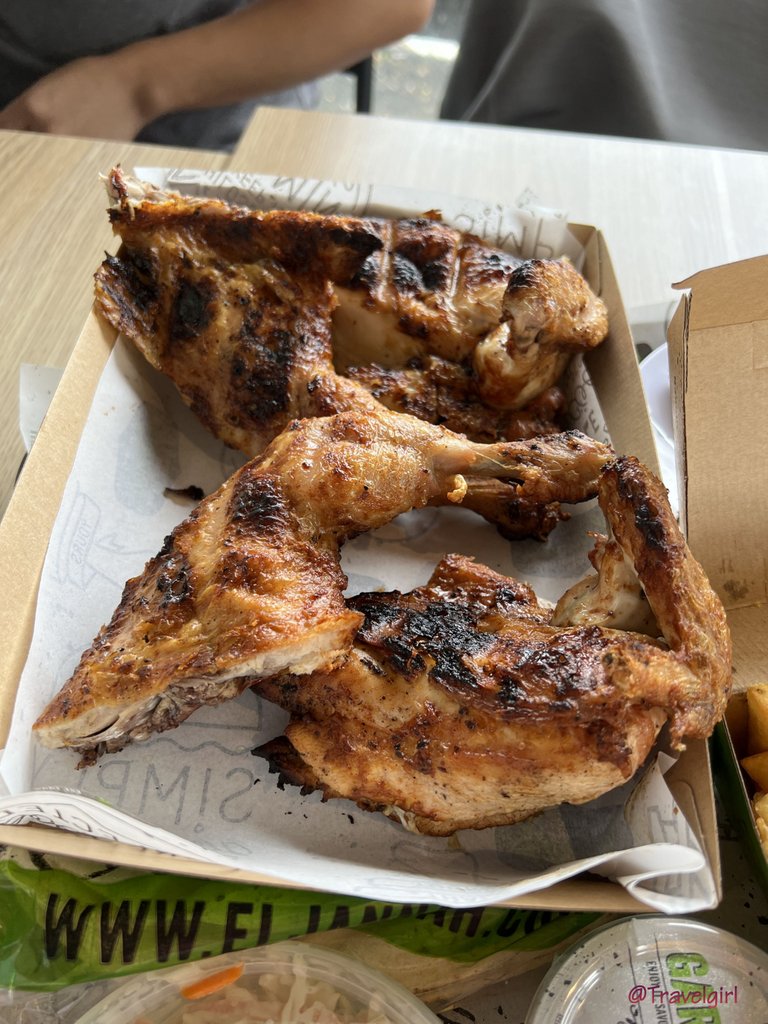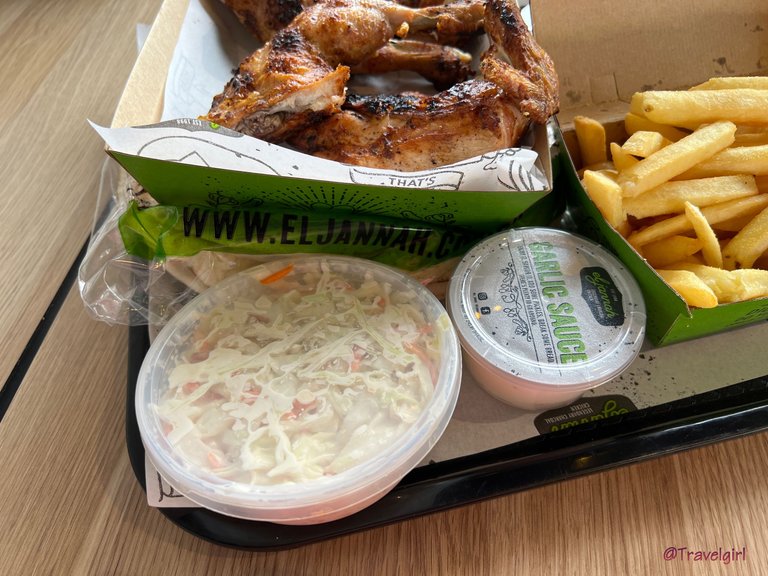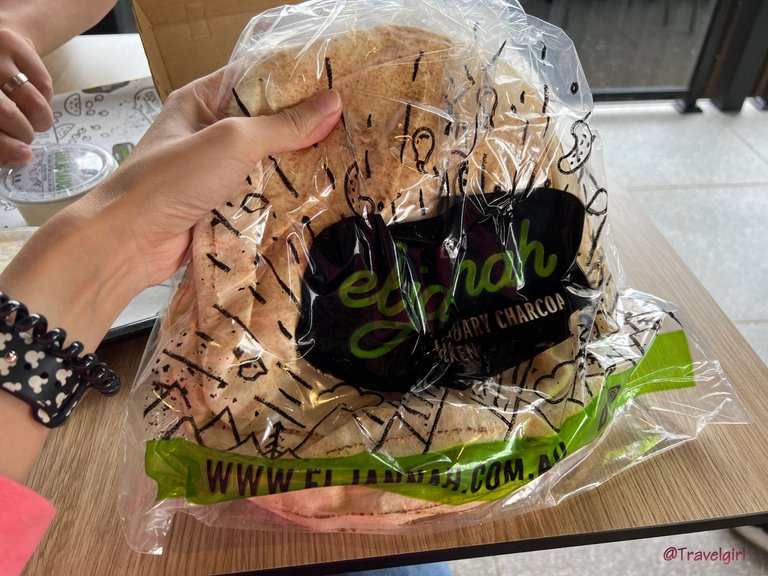 The coleslaw was standard but the wings, on the other hand, were super juicy like the whole chicken. Not only that, each wing was huge not like the little ones you get from the supermarket. That was also the highlight of the meal. I was not disappointed at all and was glad we stopped by. Just as we were finishing, our car was also ready for pickup so it was perfect timing. Service was simple though the place was very clean, their staff would come and clear tables very quickly. El Jannah has a number of stores in Sydney (mainly out west) but I think it is well worth the drive if you are craving some nice juicy chicken.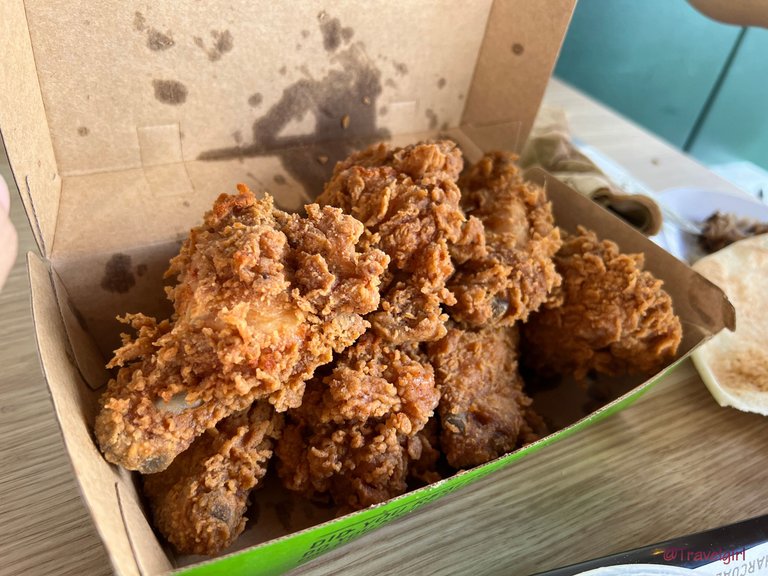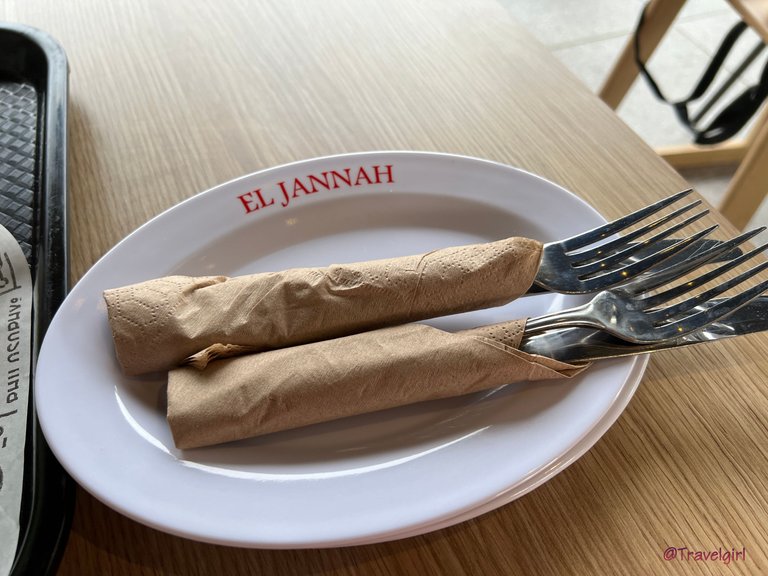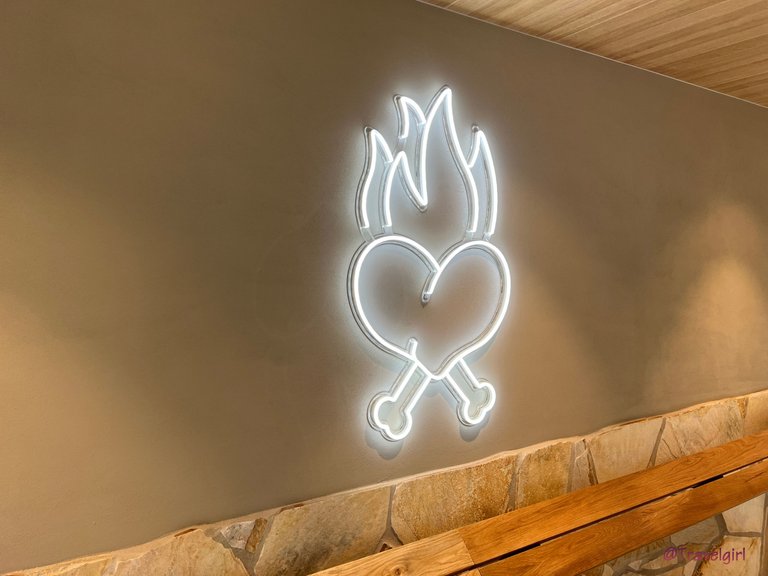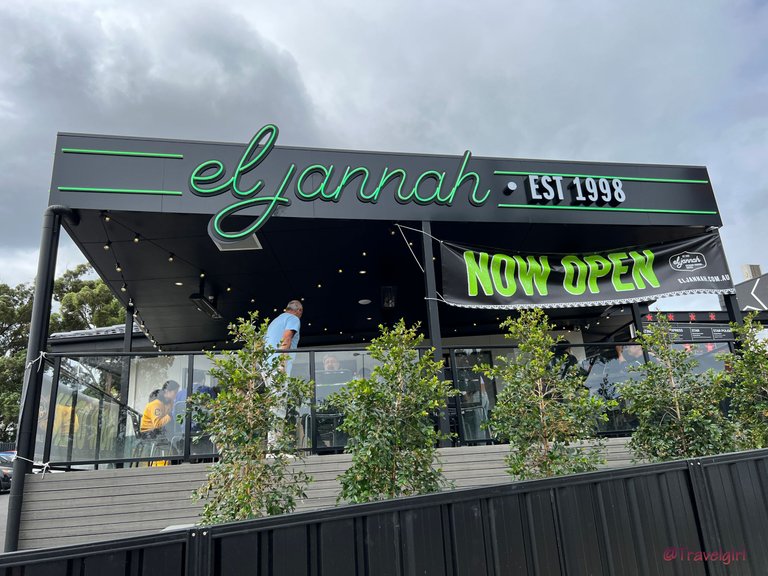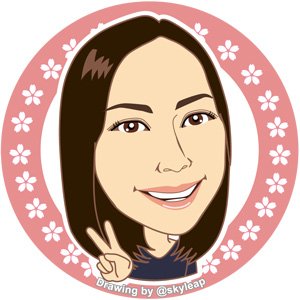 ---
Thanks for reading. If you like my post, please follow, comment and upvote me. There will be more exciting posts & destinations to come.
All photos & videos are taken by me & co in all my blogs/stories unless quoted.
---
---