The trip to the organic farm, inside Resort 5-start.

---
Hello, a friend in Hive Blog. Hello, #haveyoubeenhere community! I wish you have a good weekend and health.😊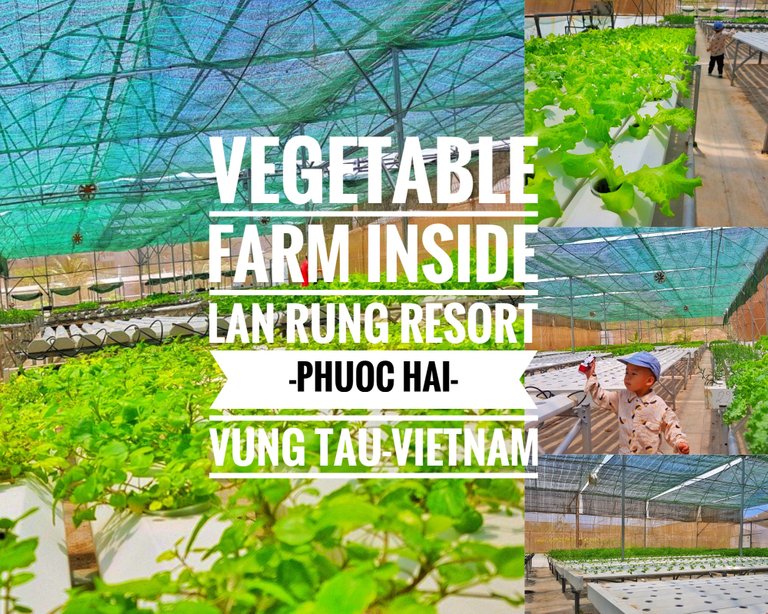 A short trip for me and my son to the lovely vegetable garden located inside the 5-star resort next to a beautiful beach, that is ᴏʀɢᴀɴɪᴄ ɢᴀʀᴅᴇɴ in Lan Rung Resort, Phuoc Hai, Vung Tau.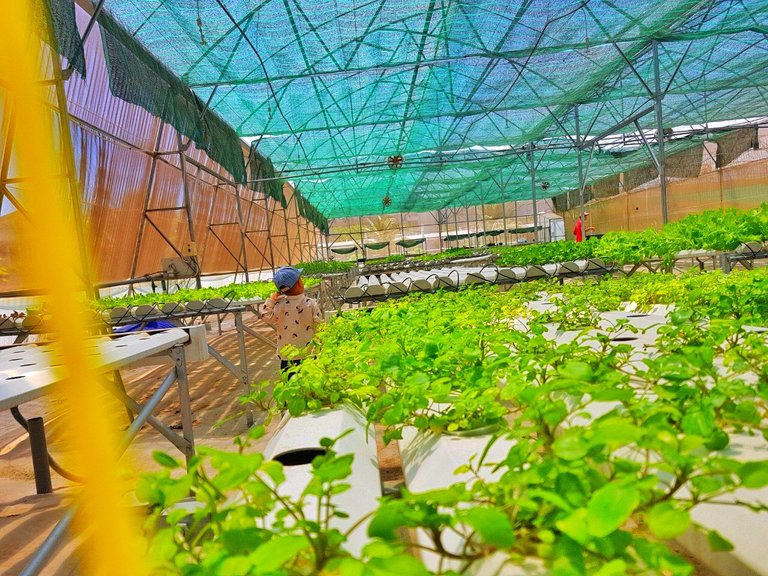 Normally, when traveling to the sea, people only think of swimming, right, especially at this place we chose for our family vacation that is a little different.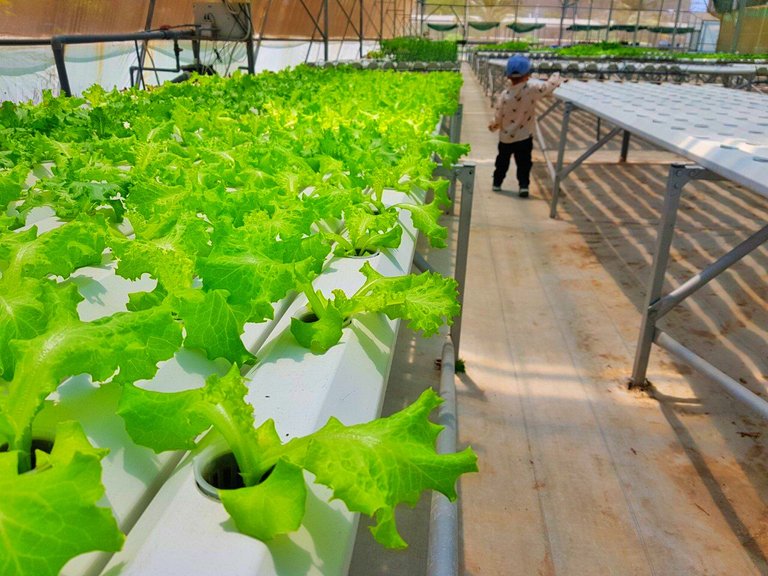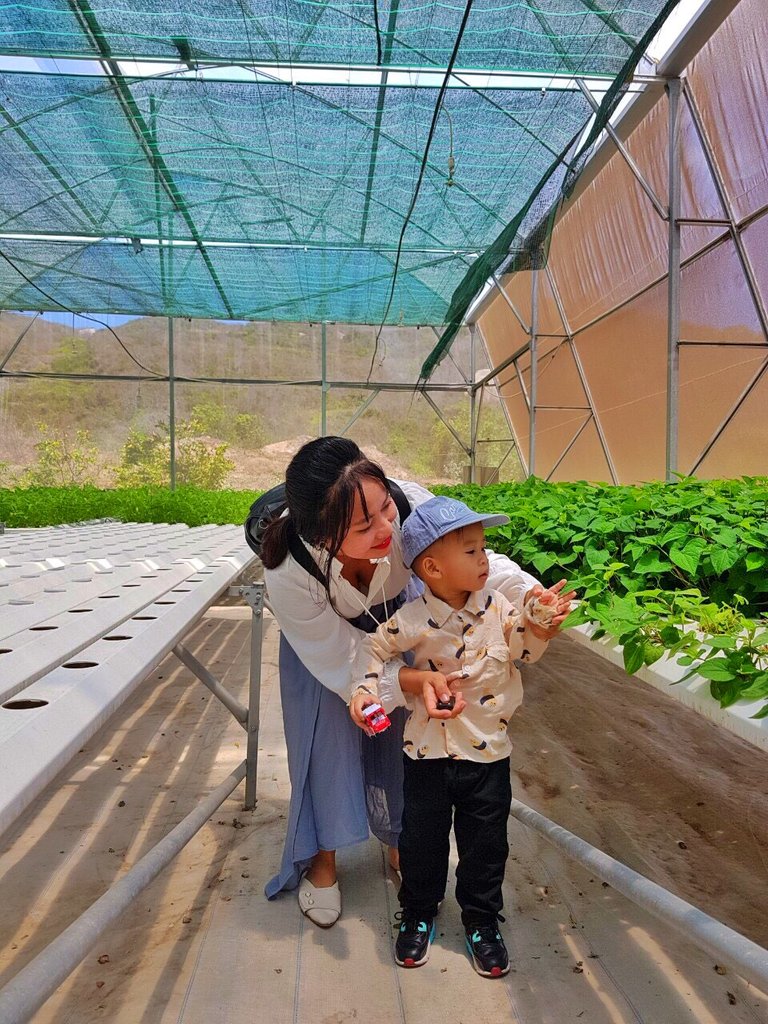 Our vacation was extended for 5 days and 4 nights at this Resort. In addition to the beauty and luxury that the Resort brings to me, it also makes me feel interesting and surprised because the food is delicious and there is an Organic vegetable garden planted by the staff in the hotel. At first, when we booked through the booking app, we thought this place was like many other resorts, but when I entered the room and I saw the flyers at the tea table in the room and introduced me to the clean vegetable garden being grown. inside the resort, my husband and I found it very interesting.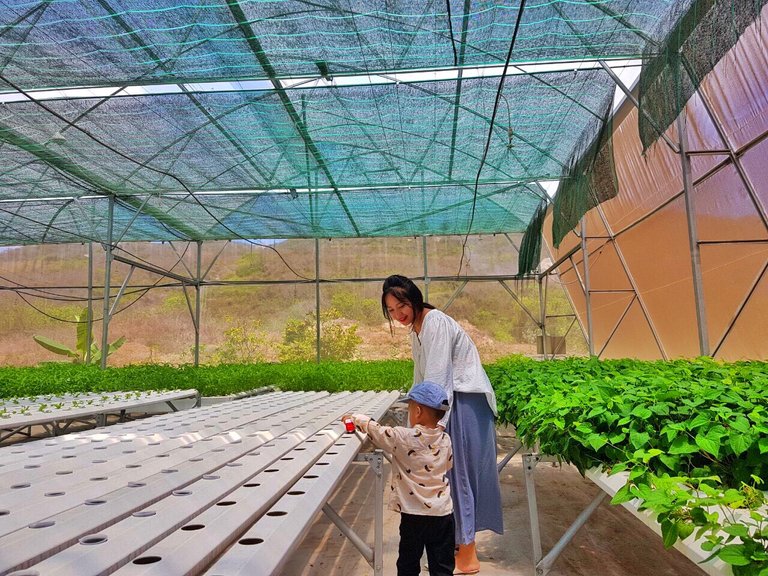 The next day, after having breakfast at the hotel restaurant and I stopped by the hotel reception to ask about the vegetable garden we wanted to explore, and how to get there. And I was told that it was located just one street from our place, a little across the street and a little walk to get there, or maybe the hotel side sent staff to pick us up at the door and pick us up. And we chose to be picked up by a dedicated vehicle moving in the Resort.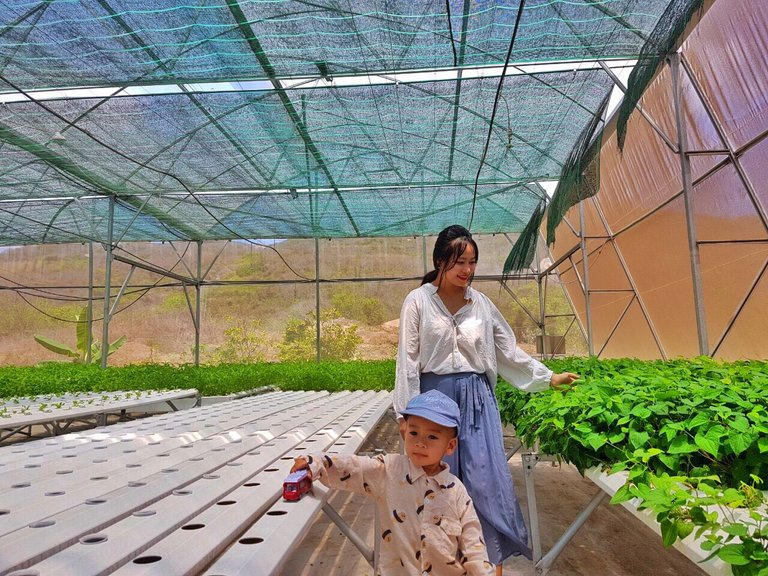 When I arrived at the gate, I was greeted by a woman in charge of looking after the garden, she guided me and explained to me that the garden had just been harvested, so it was in the nursery stage for a new vegetable garden so no More vegetables than before. But we still decided to visit. As far as I know, the vegetable garden has an area of ​​about 2000m2 and is grown by the greenhouse method, and does not use chemical fertilizers. Under the guidance of agricultural engineers grow hydroponically to produce organic, safe, healthy, and healthy vegetables. In addition to freshly prepared dishes served at Lan Rung's kitchen, you can also visit K&B Mart to buy some fresh vegetables for your family.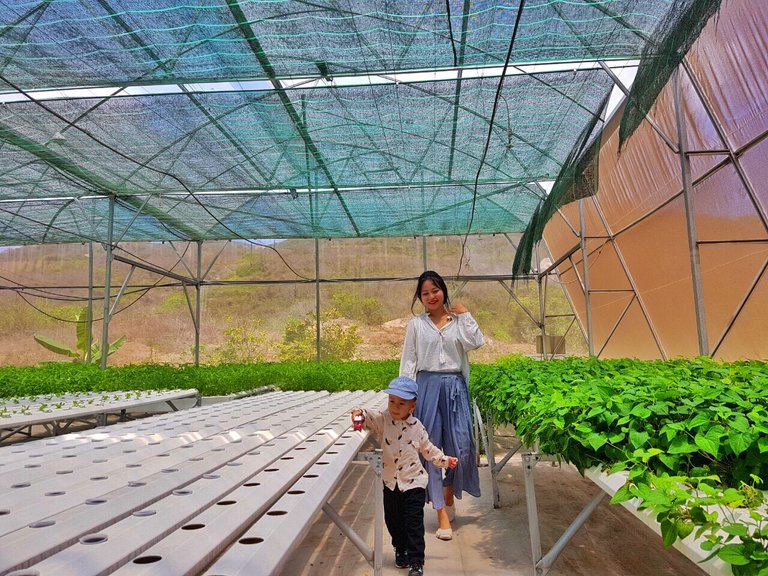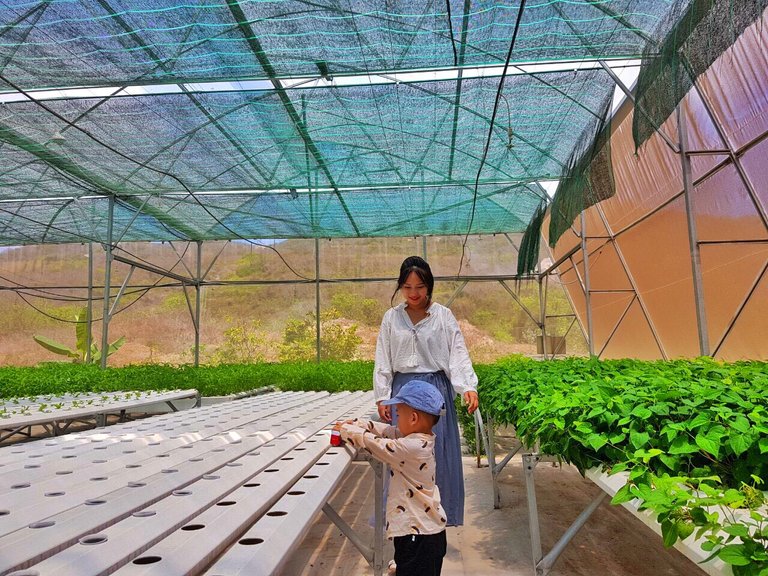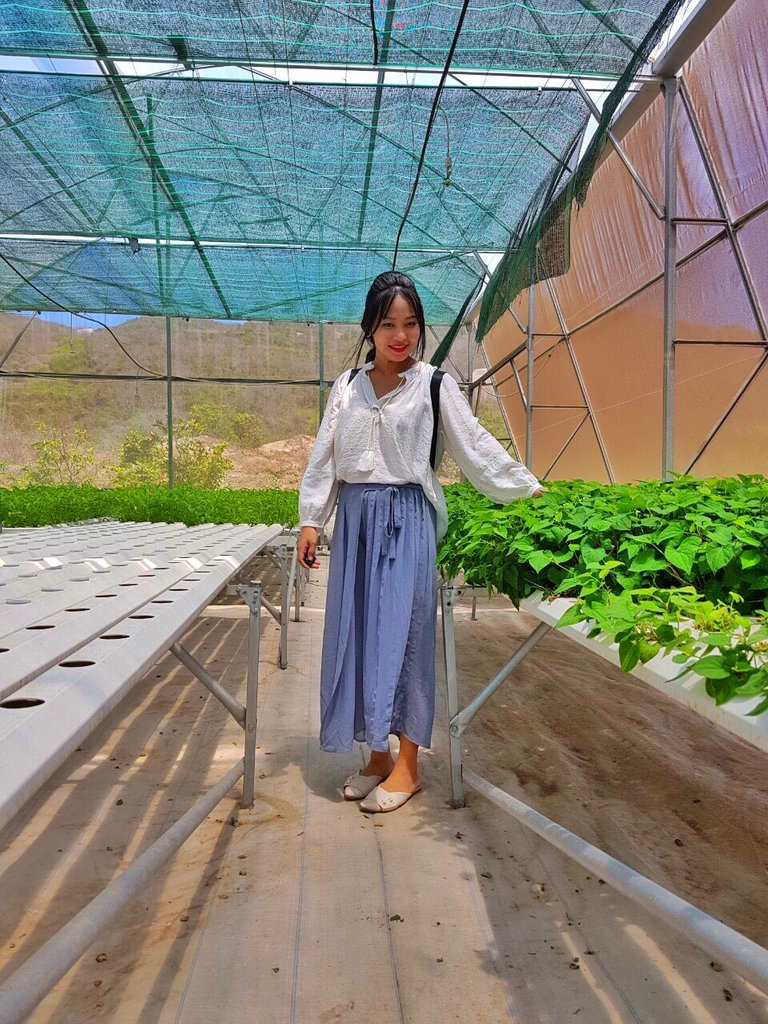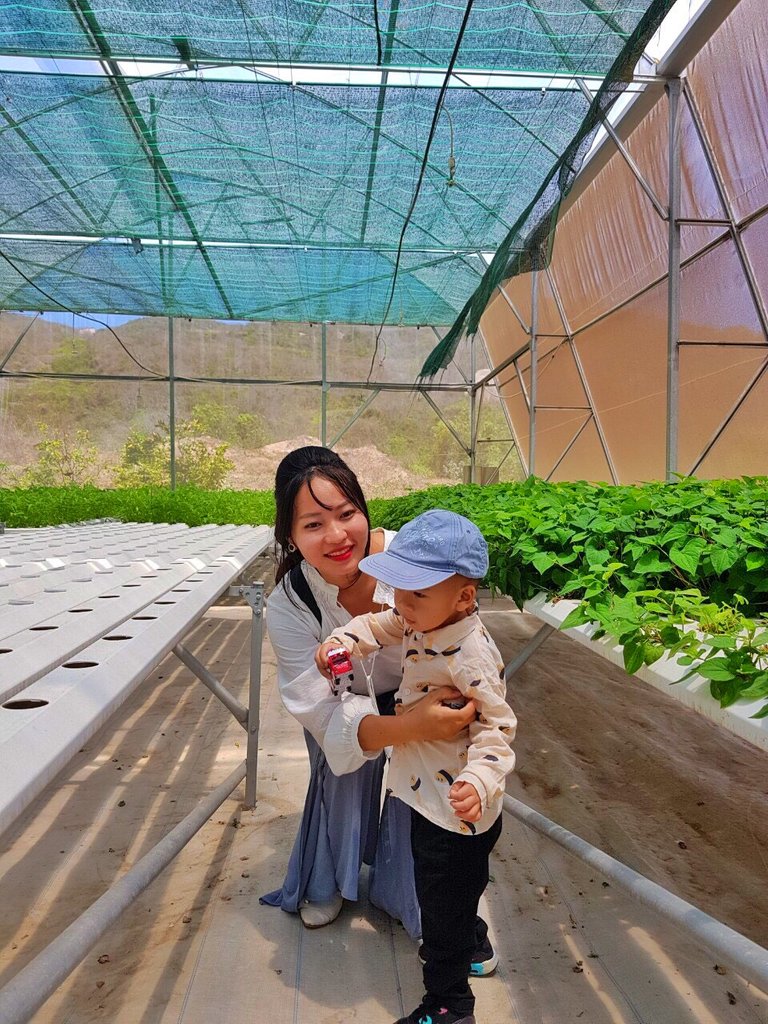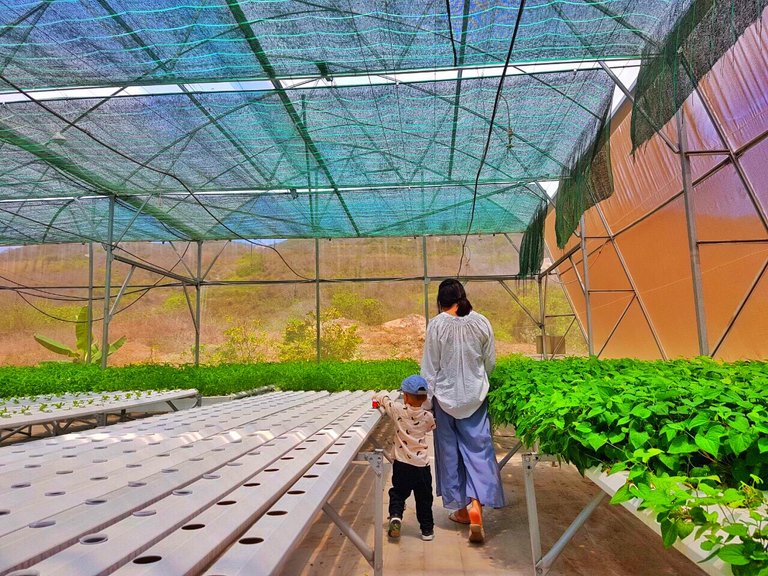 My son was very happy and excited when he entered the garden, he ran around happily and touched the fresh leaves of vegetables that were being grown.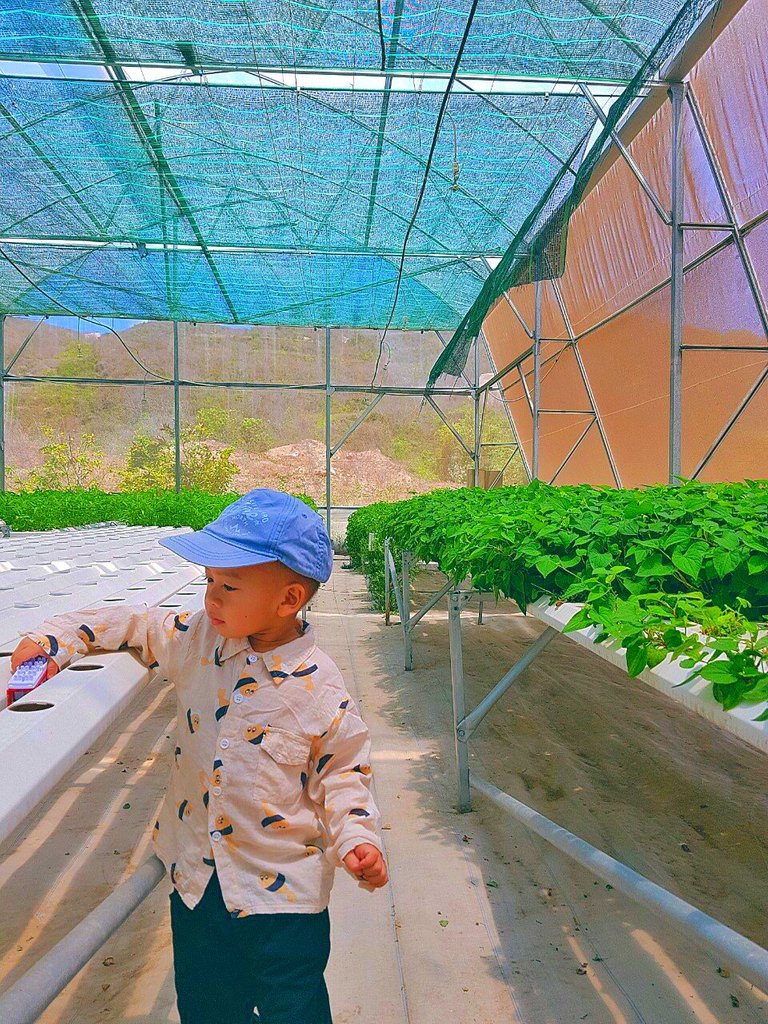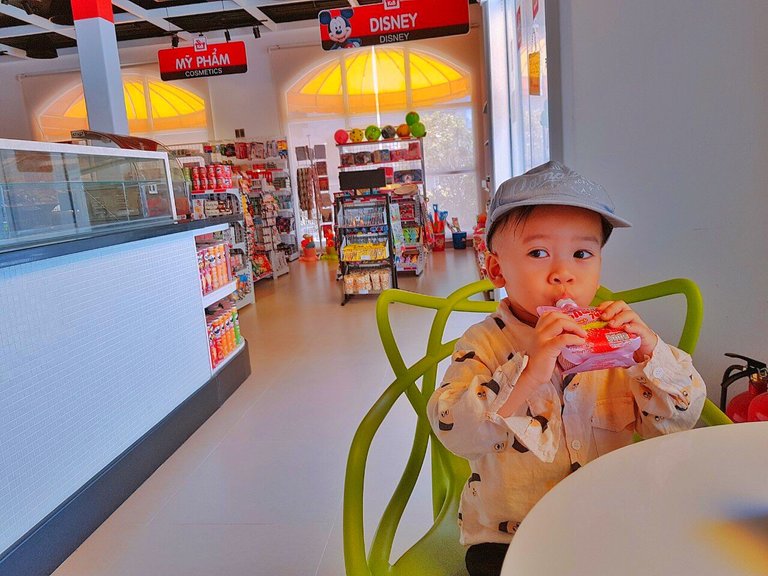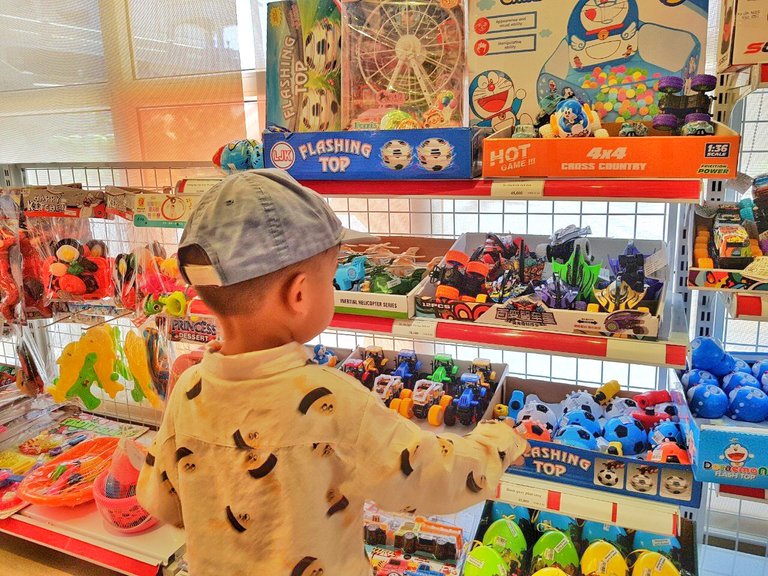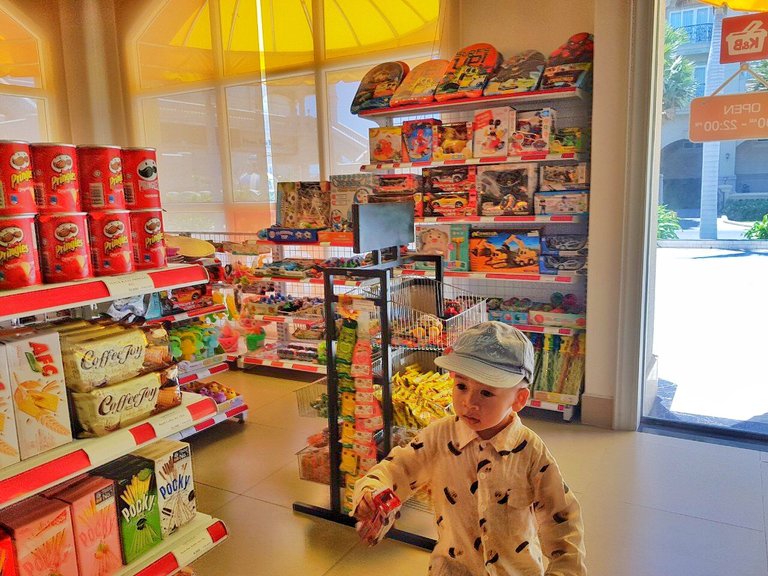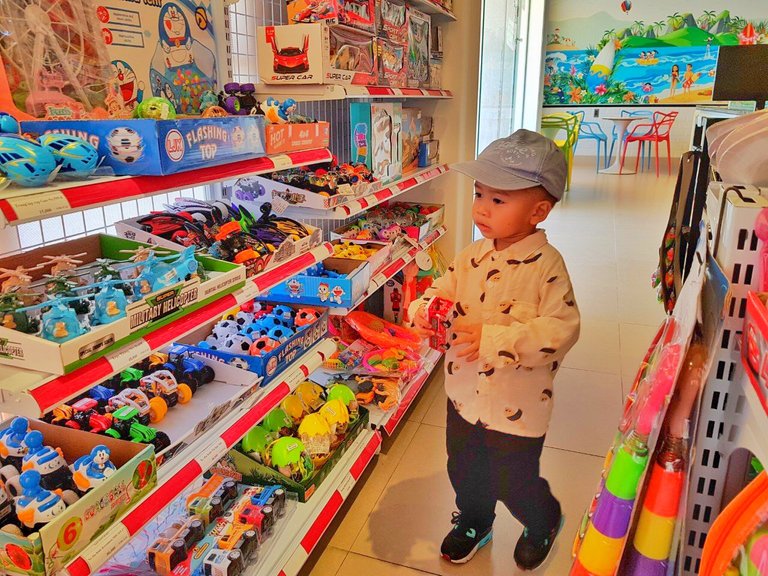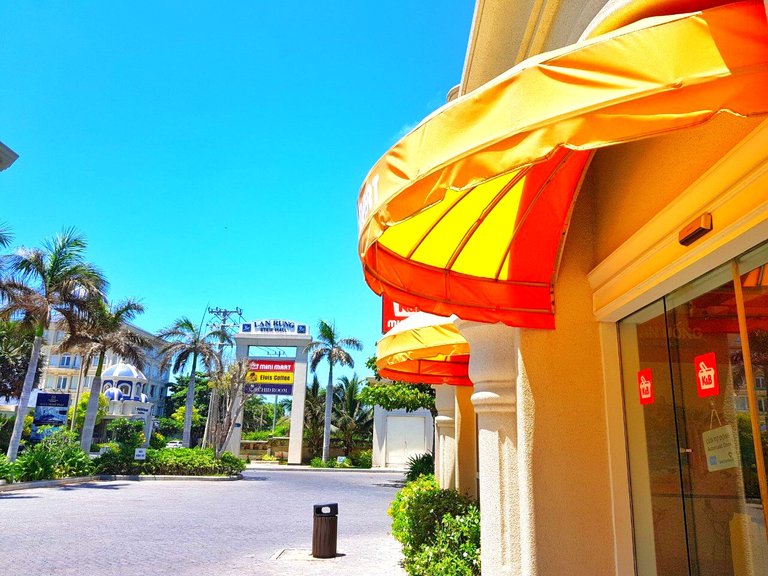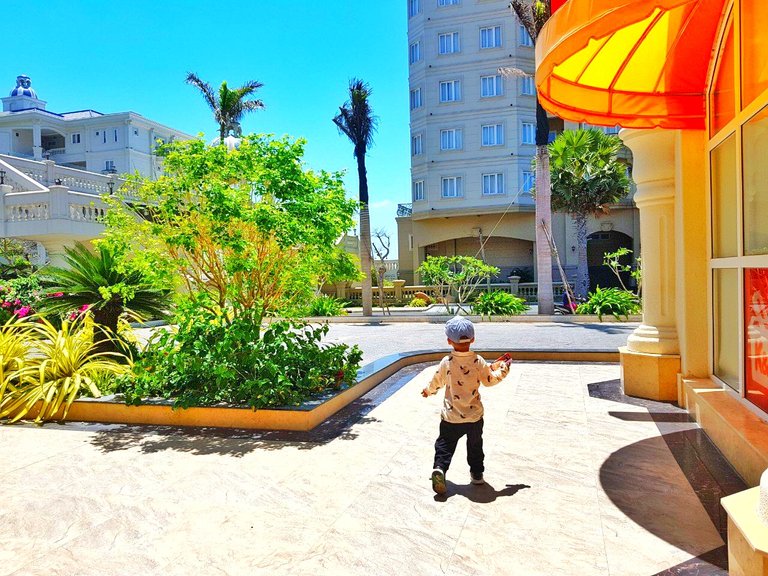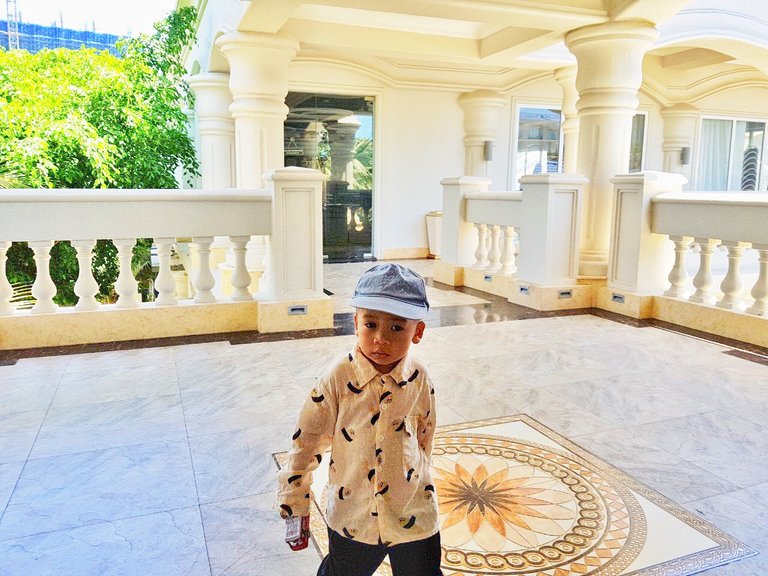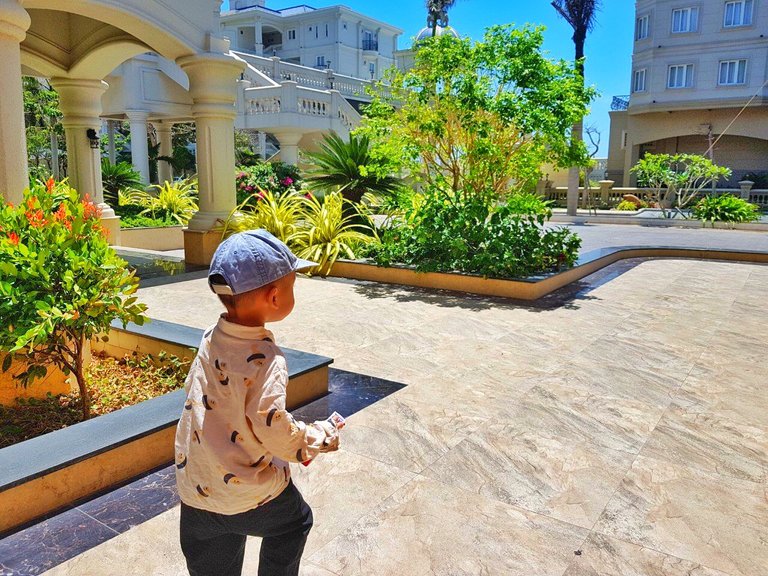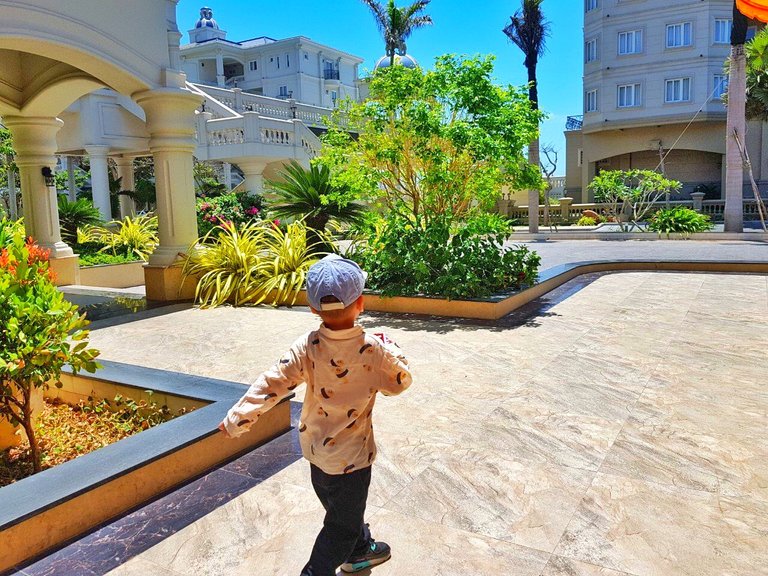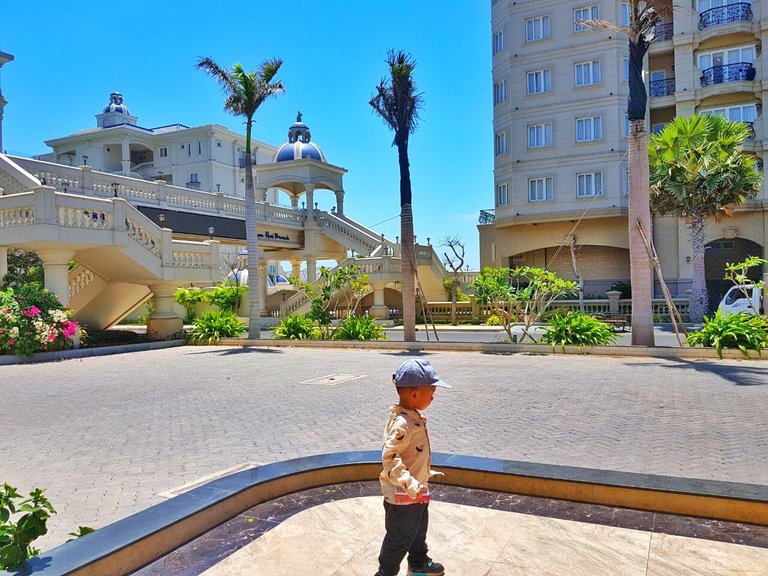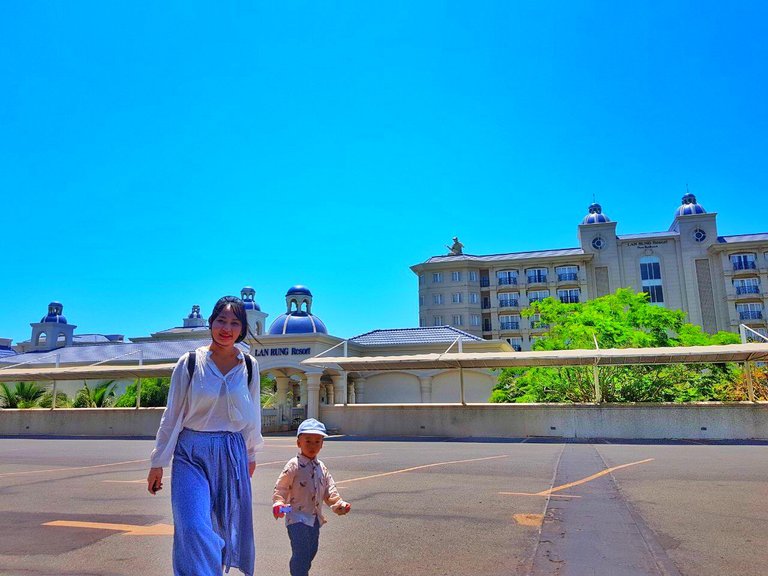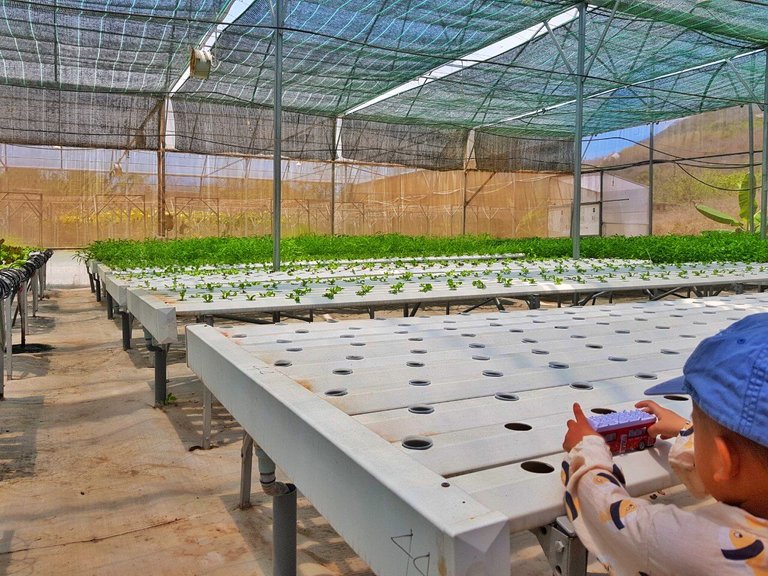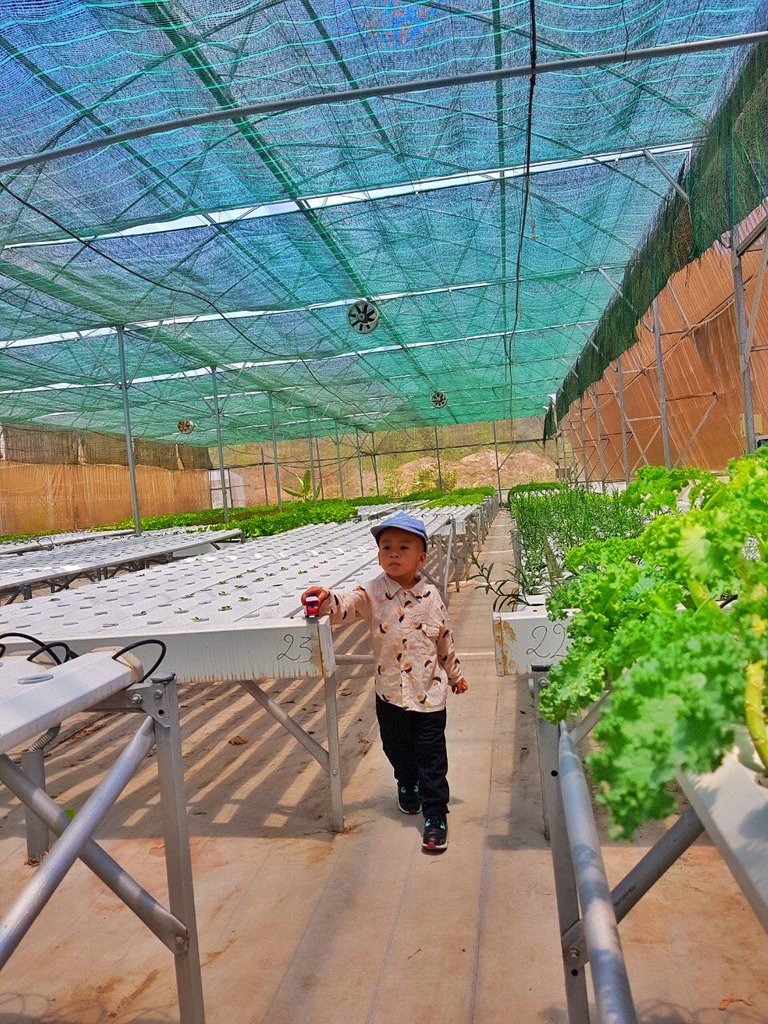 I will let you feel more clearly through the Video that I share.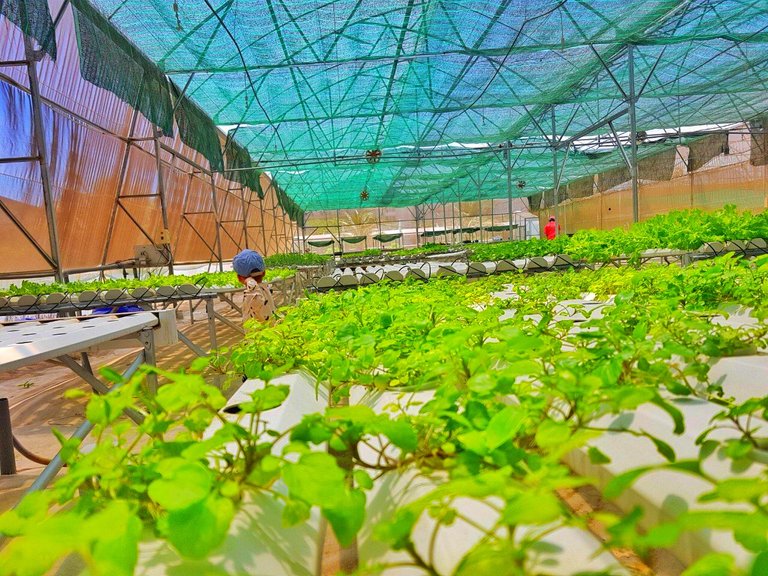 This post is 100% written by me, and the pictures are taken by me with my iPhone 7. Thank you for taking the time to read my post, I hope it helps you to relieve some stress at work and feel comfortable reading them. Wishing you a lot of health and joy in life. If you like you can reblog to let everyone know about this post. Thanks a lot.😊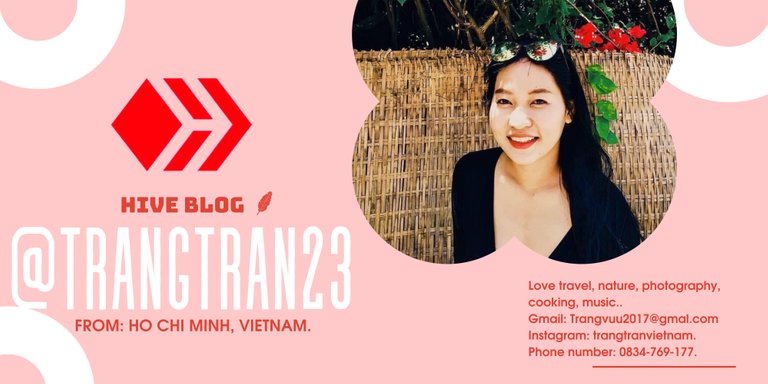 ---
▶️ 3Speak
---
---