Leisurely Local Walk on a Super Spring Day in Sunny Seabrook
What better way to enjoy a super spring day than by taking a leisurely walk around sunny Seabrook?
Located next to Point Cook, and 15 minutes from CBD, Seabrook is a small suburb in the western of Melbourne. The suburb is renowned for its quiet and friendly atmosphere. Plus, it's also known for its large amount of green space, with several parks and reserves located throughout the suburb in Hobson Bay District.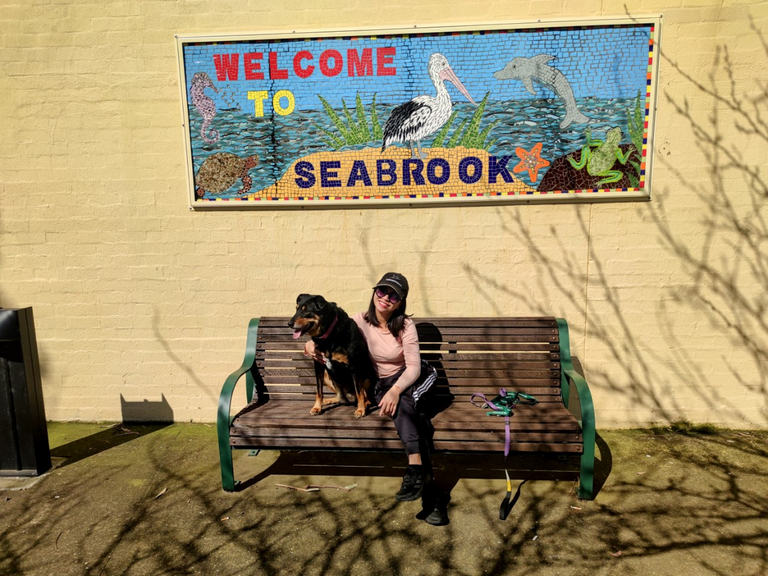 Without trying we utilise 3 such areas in a lazy stroll of only approx thirty minutes without raising a sweat...well apart from one excited black hairy girl Jet. 🤗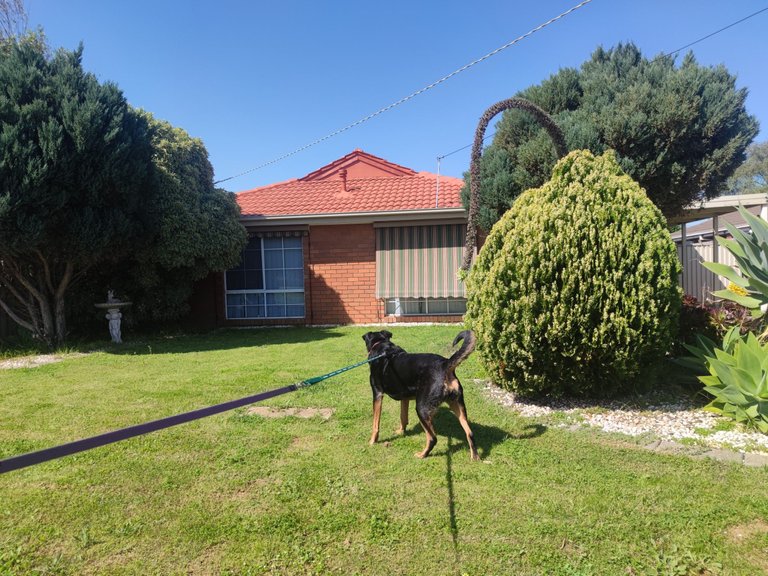 She's so excited every time going out for a walk. She often stops by some neibourhood's houses to find her friends and let them know that "I'm out babies"
The Seabrook community centre and Seabrook kindergarten share a beautiful corner block of great community use including sporting oval, tennis courts and free bbq area which has shelter and seats not to mention a very popular playground for the little humans. Whilst walking around the oval there are exercise stations for the fitness folk or like us you can simply enjoy the scenery.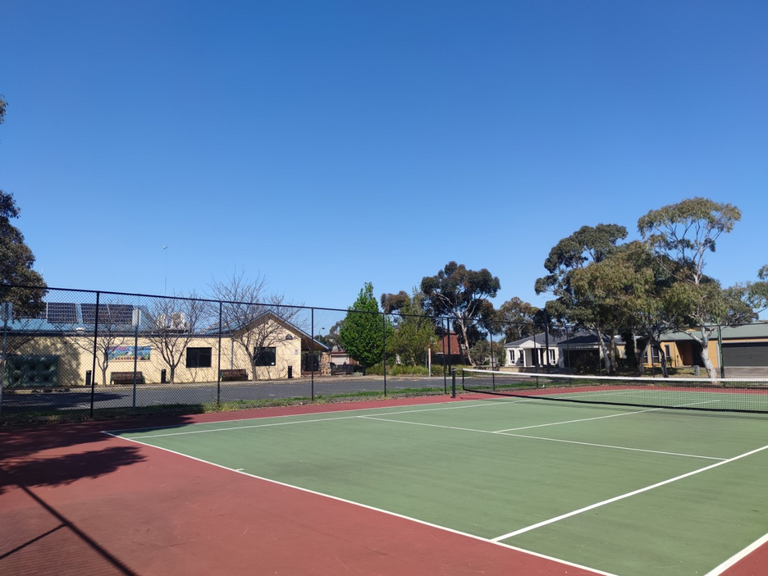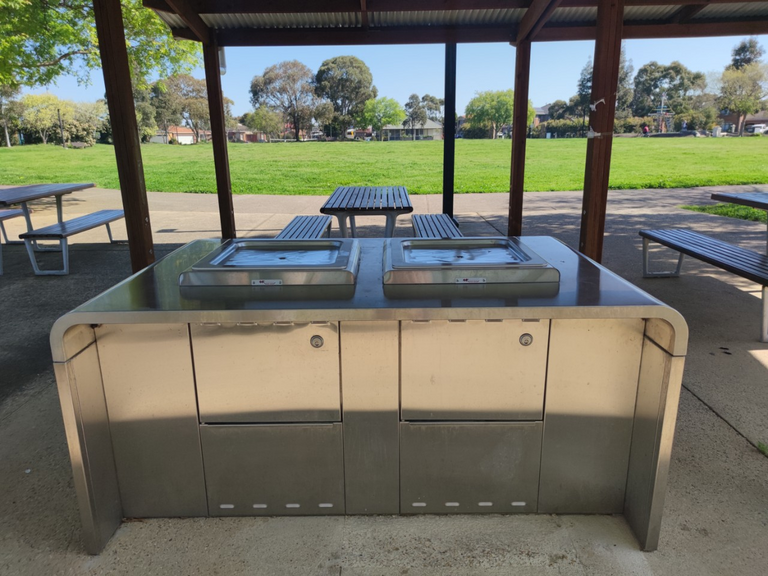 The community park has a little garden with some herbs, and surprisingly they even have Vietnamese mints. The mints add a refreshing touch to the garden, and it's great to see such a diverse range of plants in the park.
This is a great place for the locals to come together socialize, enjoy the outdoors, and exchange of fruits. It sounds very multicultural and I'm glad that the people here are friendly and welcoming.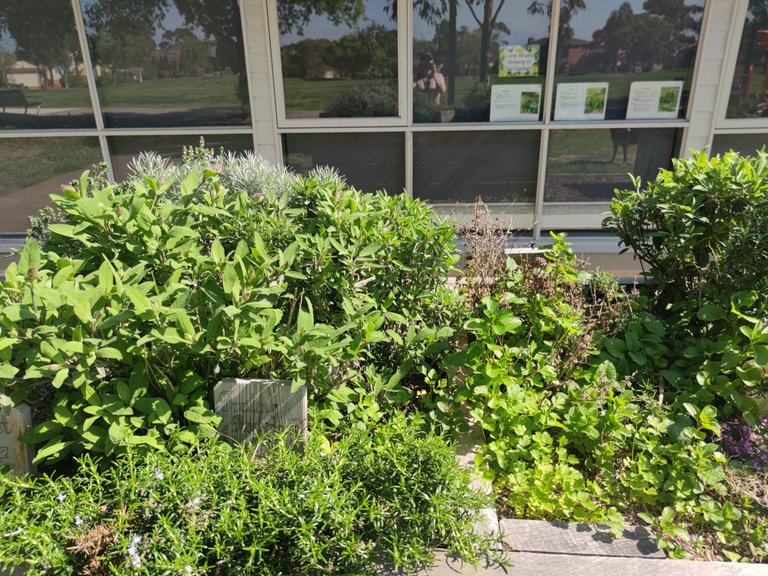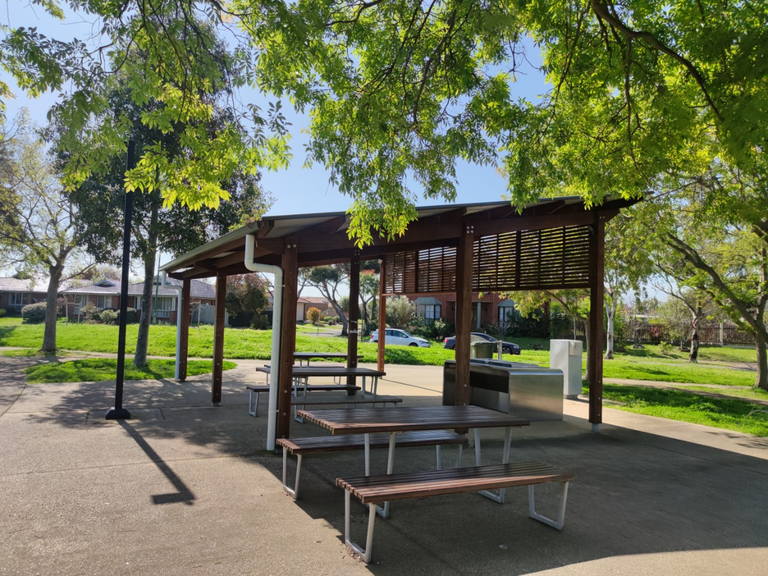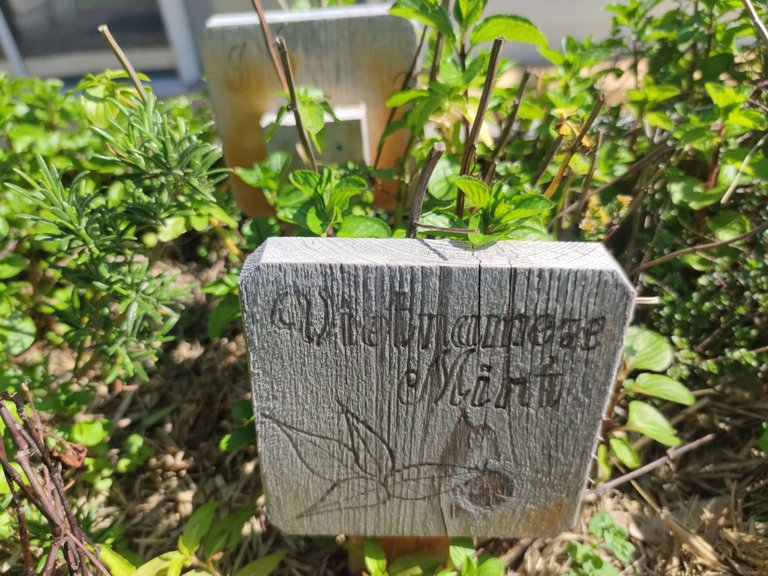 Off this block, we find another reserve full of beautiful flowering plants with another playground. So peacefully quiet considering a main road is within sight.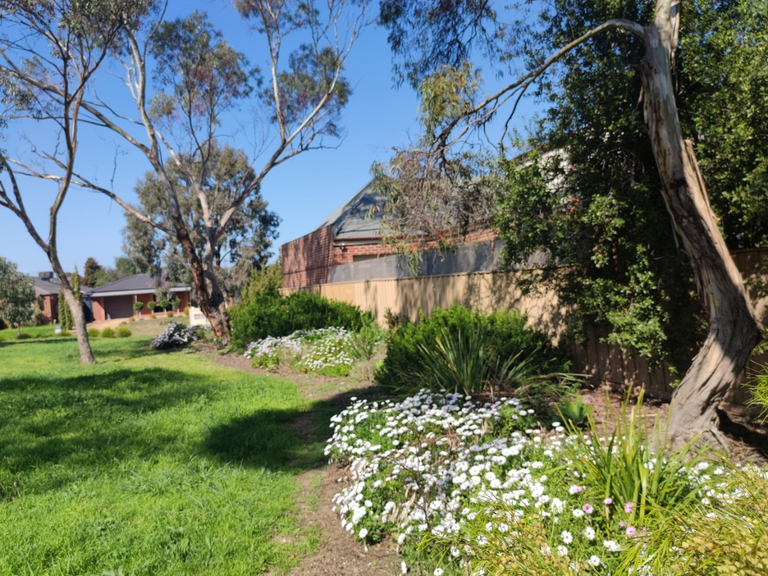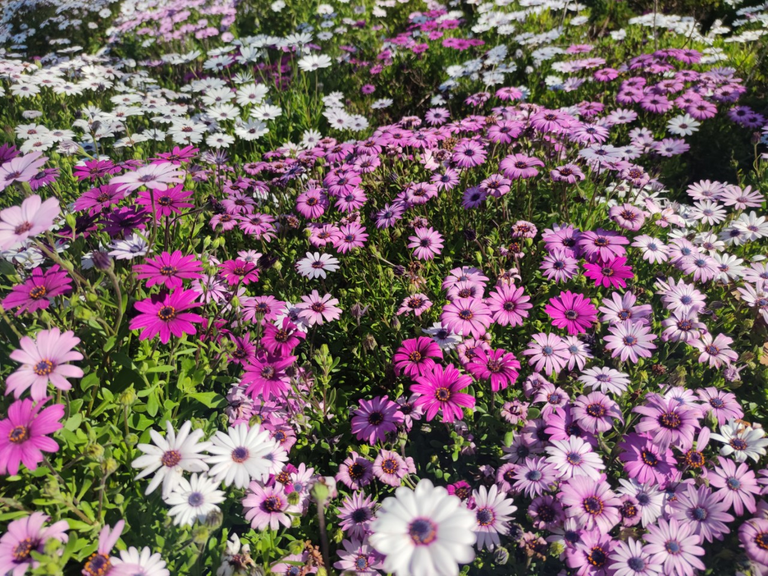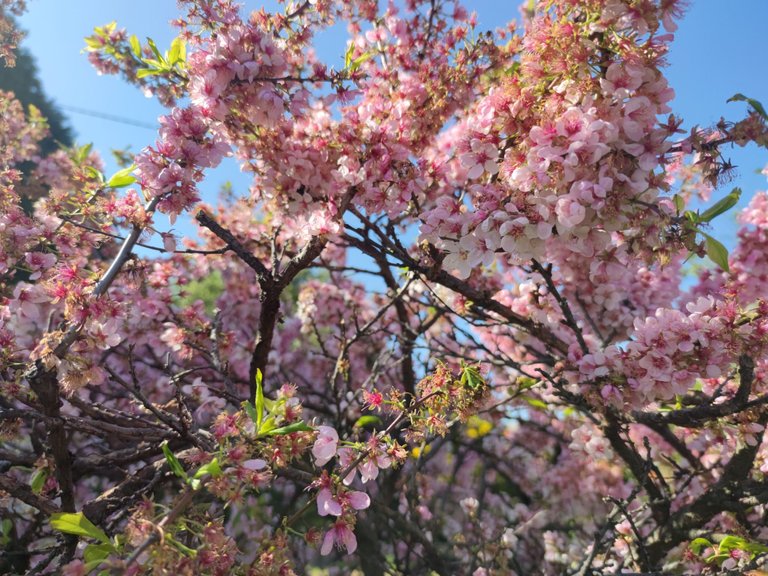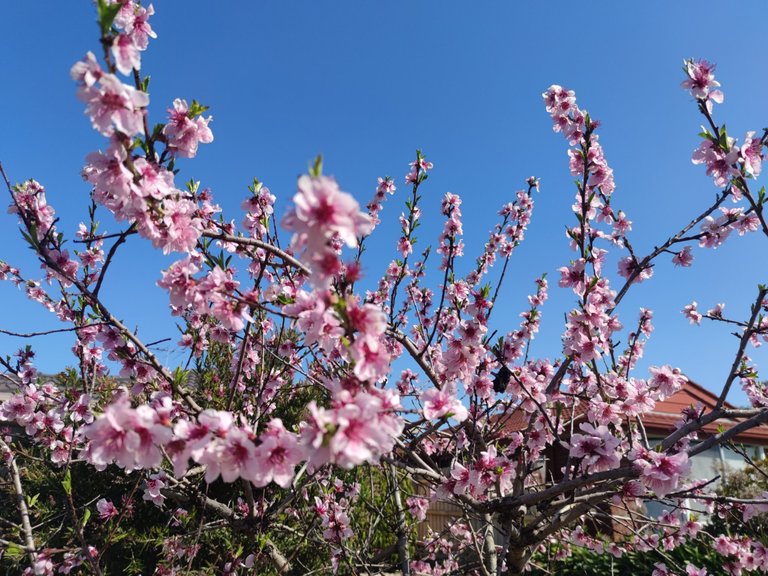 The flowers are in bloom, the colors are vibrant and the fragrances are wonderful. We can tell that a lot of time and effort has gone into making these gardens a special place.
Retuning home we spot some very house proud gardens and true testament to the hardworking owners. Great work !!!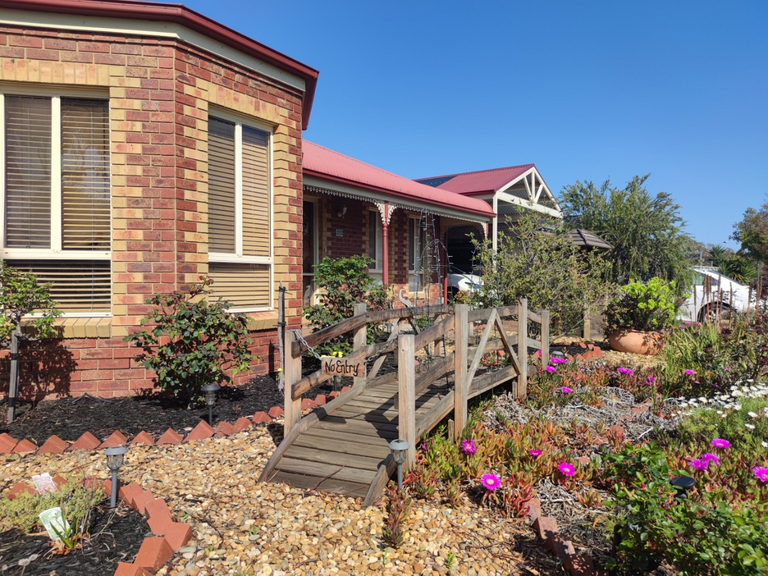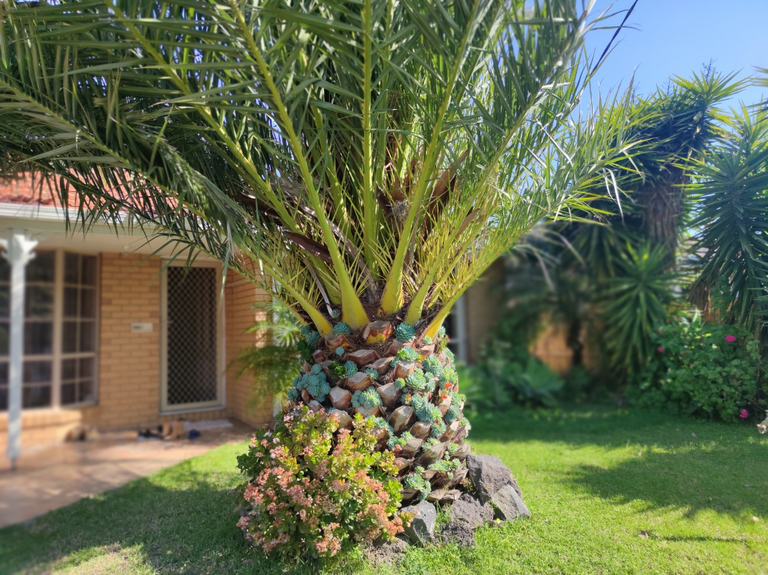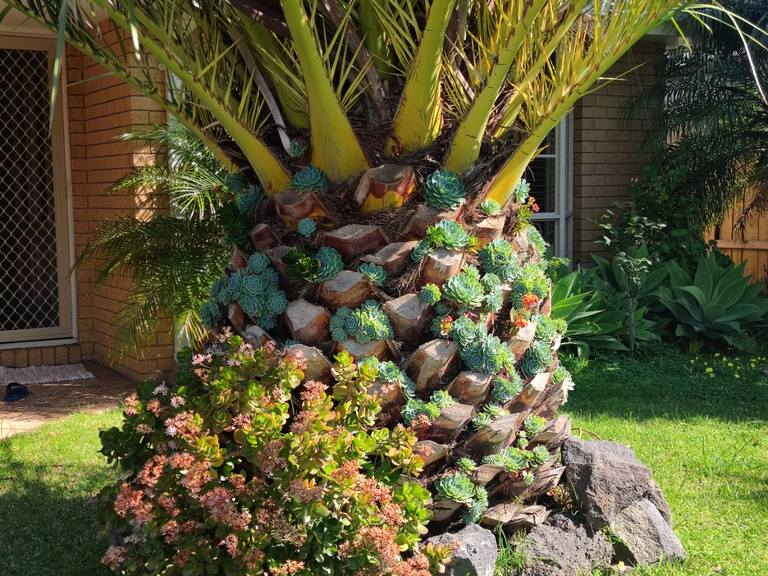 What a cute little tropical house !! We are impressed by how the the succulent growing in the palm tree. With a little bit of creativity, you can find pockets of nature everywhere. Very clever idea.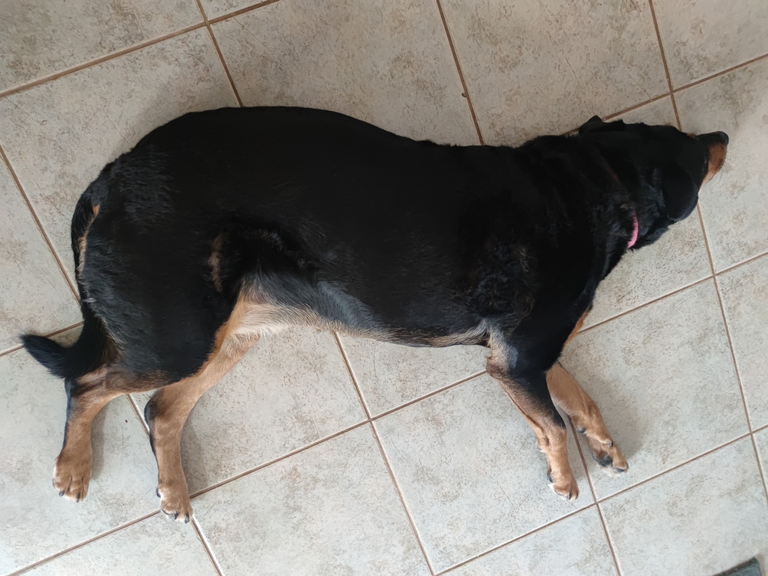 We're home. Jet gets a too excited from the beginning and ends up exhausted afterwards. Poor girl :) Such a big day for her (doing nothing just sleep, eat and walk) Lol what a life !!!!
The long awaited beautiful spring days in Melbourne, and hopefully it remains this pleasant weather :)
---
---