A Walk with Jet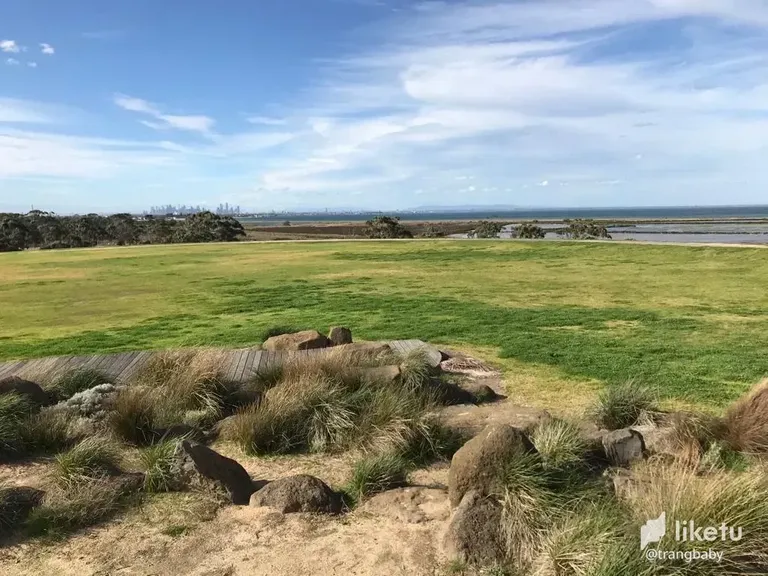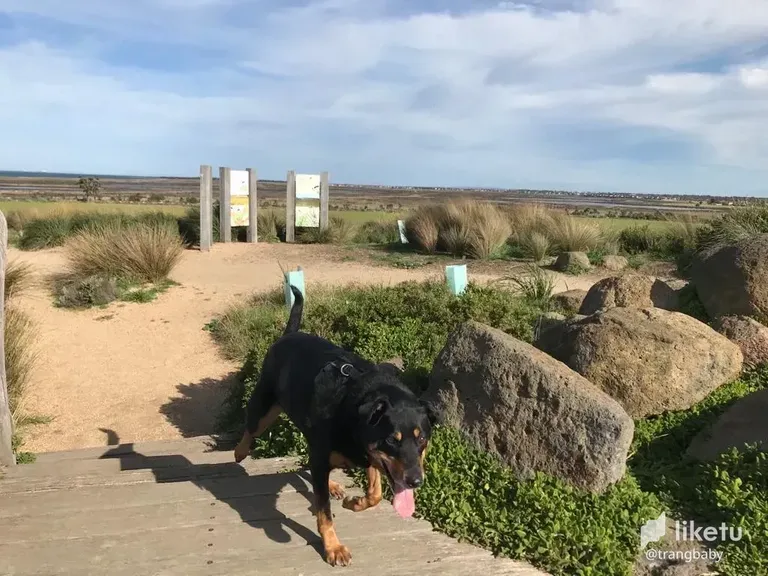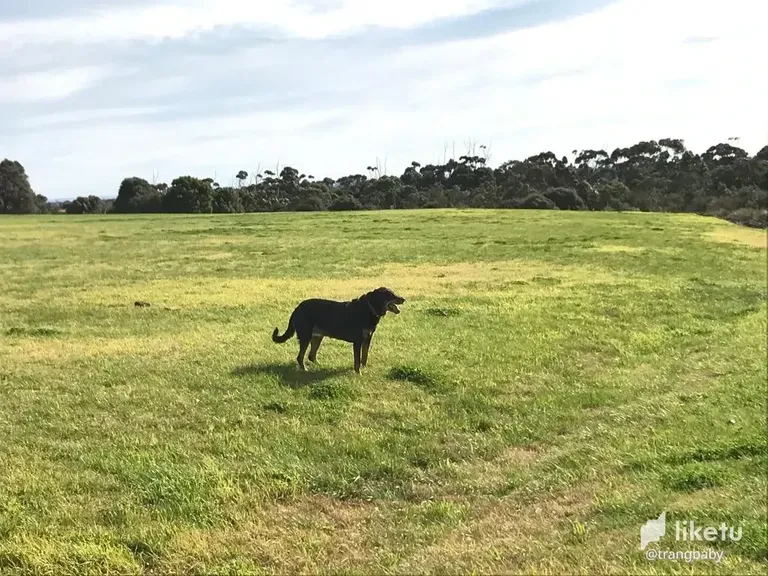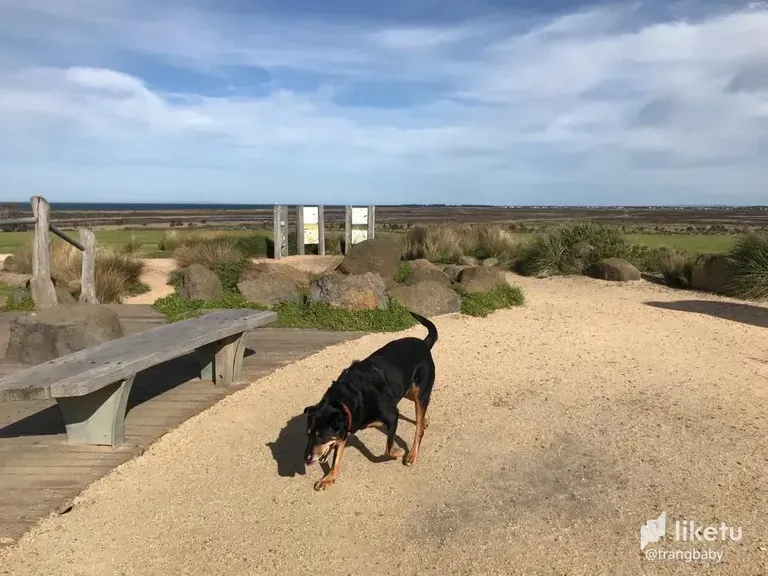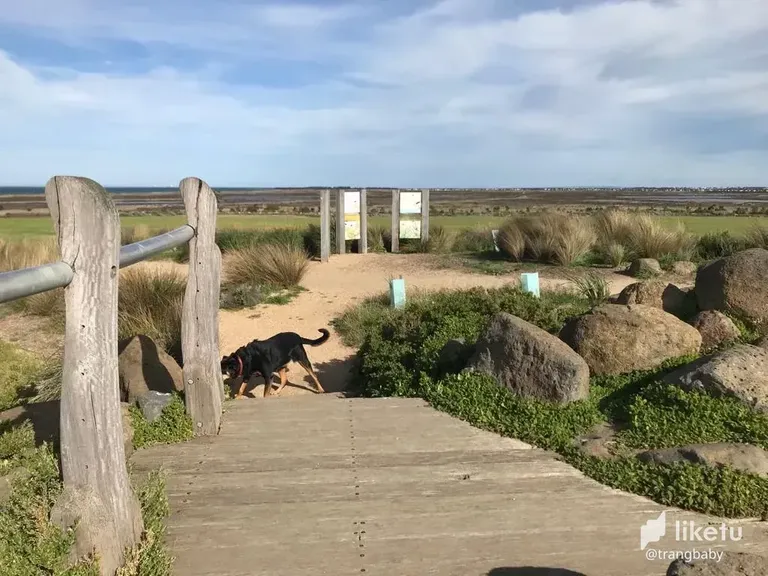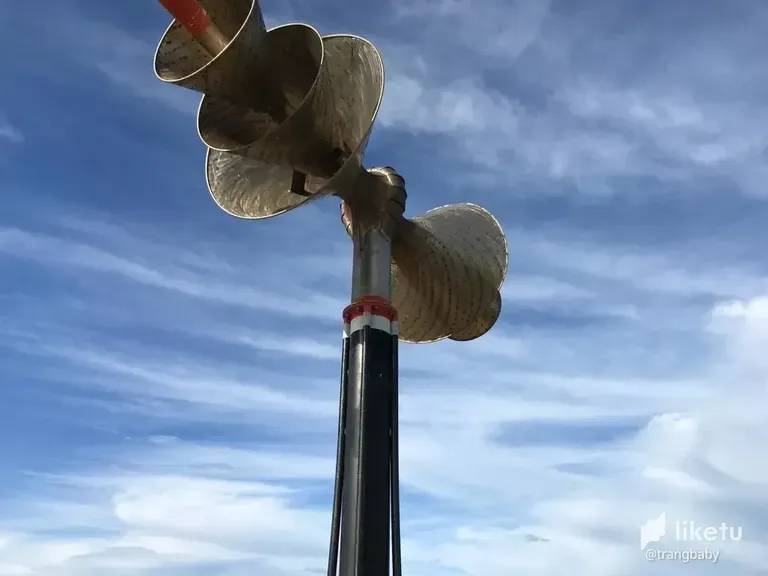 I'm not sure what it is :) I guess it symbolises a horn :)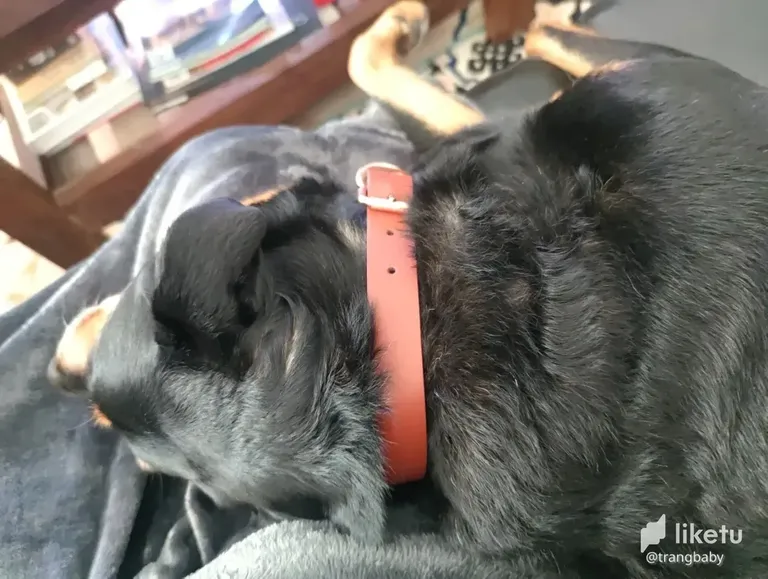 If you're looking for a break from the city, just 15 minutes driving away from the Melbourne center will take you to a completely different world- one that's quiet and peaceful. 🙂
It was extremely a great day visiting the western suburbs of Melbourne. After a quick visit the historical William town, we took Jet out for a walk at One Hundred Steps of Federation in Queen/ Merton street Altona meadows.
Oh yeah, a little bit about our company today. Her name is Jet (Jet in Jetlag..lol). She was a rescue dog; my friend found her when she was 6 months old and a little puppy.She is now a big girl (lol she weighs 32 kg). She has a lot of energy and loves to go for walks every day. Such a lovely and healthy girl :)
One Hundred Steps sounds very challenging when my friend asked me " you ready for it, lol, but they're actually small steps" 😁 I can't imagine that the place was an old rubbish tip before, wow, from ugly turned beautiful. It's behind the state basketball centre. It has great facilities and is next to Truganina homestead where the ammunition's used to be shipped on barges to the city. I was told that there is reptiles and snakes in there natural habitat. What an interesting place. Also, not many people know about the place but a few locals so it's pretty quiet and the only sounds you'll hear are the birds chirping and the wind blowing.
Been living in a city and I don't get to spend as much time in nature as I would like. The hustle and bustle of the city is sometimes overwhelming, and it's really nice to be able to get away from it all and spend some time in nature. Even if it's just for a few hours, it's really refreshing to be surrounded by it again. The greenery, the fresh air, the sun and the pretty Jet made the day perfectly. I couldn't complain it 😇
It was a bit windy and cold; however, we had a great walk with Jet. It was so lovely to see her running around and having a good time. After a long walk, Jet was exhausted and quickly fell asleep. She snored loudly, but that didn't bother anyone - in fact, it was quite adorable. I watched her sleep, laughed and said to my friend "I've never seen anything so cute." :)
---
For the best experience view this post on Liketu
---
---