Mis 4 bandas de Rock Favoritas 🤘🏻🔥| My 4 Favorite Rock Bands 🤘🏻🔥.
Hola de nuevo gente!!. Perdón si no estuve hablando este tiempo, y es que he tenido mucha dificultades por la universidad y estudios, pero aquí me tienen de vuelta, y el día de hoy les hablare sobre "Mis 4 bandas favoritas del Rock"
También les quiero mencionar que el Rock ha sido para mi uno de mis géneros musicales mas influyentes en la adolescencia, por eso hoy les traigo este Top.
Hello again people!!!. Sorry if I have not been talking this time, and is that I have had a lot of difficulties for college and studies, but here I am back, and today I will talk about "My 4 favorite Rock bands".
I also want to mention that Rock has been for me one of my most influential musical genres in adolescence, so today I bring you this Top.
---
-Set It Off-

Set it Off es una banda que conocí desde hace 5 años mas o menos, los conocí gracias a su canción "Why Worry" y cuando escuche "Wolf In Sheep's Clothing" me atrapo con sus melodías y esfuerzo que tienen en las canciones. Los invito a escuchar una canción de ellos, sé que les gustara c':.
Set it Off is a band that I knew about 5 years ago, I met them thanks to their song "Why Worry" and when I listened to "Wolf In Sheep's Clothing" I got caught with their melodies and effort that they have in their songs. I invite you to listen to a song of theirs, I know you will like it c':.
---
-Dance Gavin Dance-

Dance gavin Dance es una banda del genero post-hardcore estadounidense. Esta banda la conozco desde hace 1 año, y los empecé a escuchar gracias a mi mejor amigo que me puso unos de sus temas, la canción era "Strawberry's Wake" un tema que me encariño con el grupo. Dance Gavin Dance tiene un gran factor de los Scream, y es que los gritos de Jon Mess se sienten hasta en el alma, banda que respeto y aprecio mucho c:
Dance Gavin Dance is an American post-hardcore band. I've known this band for 1 year, and I started listening to them thanks to my best friend who played me one of their songs, the song was "Strawberry's Wake" a song that made me love the band. Dance Gavin Dance has a great factor of the Scream, and is that the screams of Jon Mess are felt even in the soul, band that I respect and appreciate very much c:
---
-Falling In Reverse-

No recuerdo muy bien cuando fue que empecé a escuchar a Fallin In Reverse, pero a pesar de eso amo esta banda y siempre que sacan una nueva canción la disfruto, las canciones que mas disfruto escuchar de ellos es "Popular Monster" y "Carry On". Si nunca han escuchado a Fallin in Reverse, les recomiendo que les den una oportunidad c:
I don't remember very well when I started listening to Fallin In Reverse, but despite that I love this band and whenever they release a new song I enjoy it, the songs I enjoy listening to the most are "Popular Monster" and "Carry On". If you have never listened to Fallin In Reverse, I recommend you give them a chance: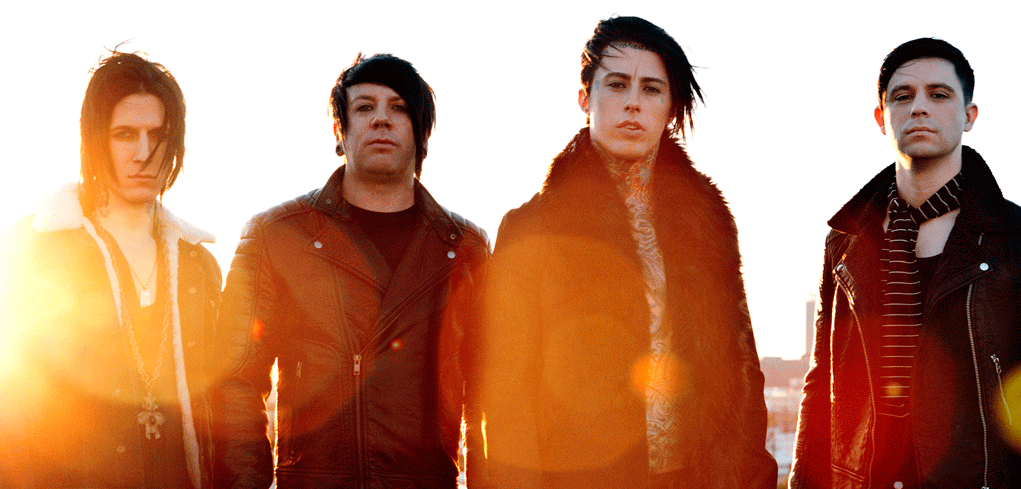 ---
-Los Mesoneros-

Aquí les mencionare una banda de mi país Venezuela, banda que amo y respeto mucho, recuerdo haberlos escuchado desde que eran una banda muy pequeña con pocos seguidores. Ha día de hoy Los mesoneros ya es una banda conocida a nivel latinoamericano, les recomiendo escuchar los temas "Pangua" y "Expropiese".
Here I will mention a band from my country Venezuela, a band that I love and respect very much, I remember listening to them since they were a very small band with few followers. Today Los Mesoneros is already a well known band in Latin America, I recommend you to listen to the songs "Pangua" and "Expropiese".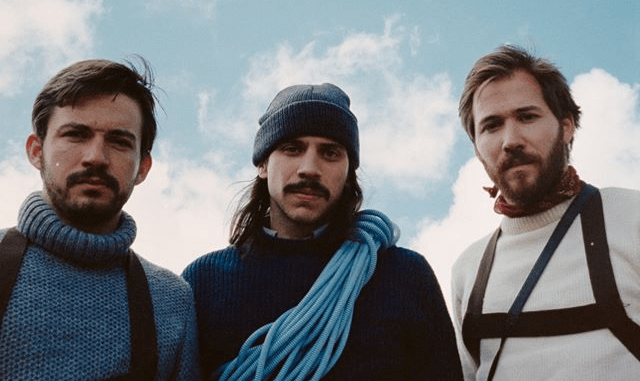 ---
Espero que les haya gustado mi Top, sé que alguno de ustedes han escuchando aunque sea una de estas bandas, si es así házmelo saber <3
I hope you liked my Top, I know some of you have listened to even one of these bands, if so let me know <3

             Translated with www.DeepL.com/Translator (free version)
---
---