DISCOVER NEW THINGS ON THE NATURAL
Hello everyone, what do you do on your day off?
As you know that creative experiential activities or exploring new things are becoming more and more important and interesting activities for everyone and so am I. I love to explore new lands. Through trips, I can expand my knowledge, more love nature, homeland, people, and especially the feeling enjoy the fresh air and relaxing after a series of days study and working hard.
My trip at this time is the discover the Rubber tree forest and a strange lake with no name.
---
I and my sister spend time on a day off because my sister doesn't have to go to school. I and her take the electric motorbike and on we way to discover new things.
The first view
We choose the Rubber tree forest to take a photo of. We were quite surprised because here have a lot of people come here with the same aim as our aim. Exactly the Rubber tree forest is very beautiful and I think that this place is a perfect view too to we have romantic photographs with full trees and sunshine.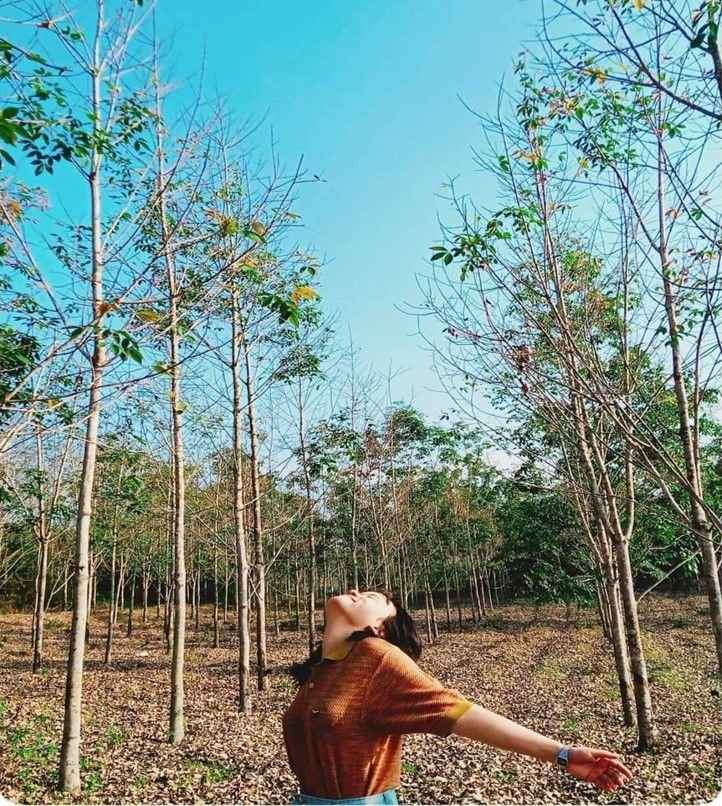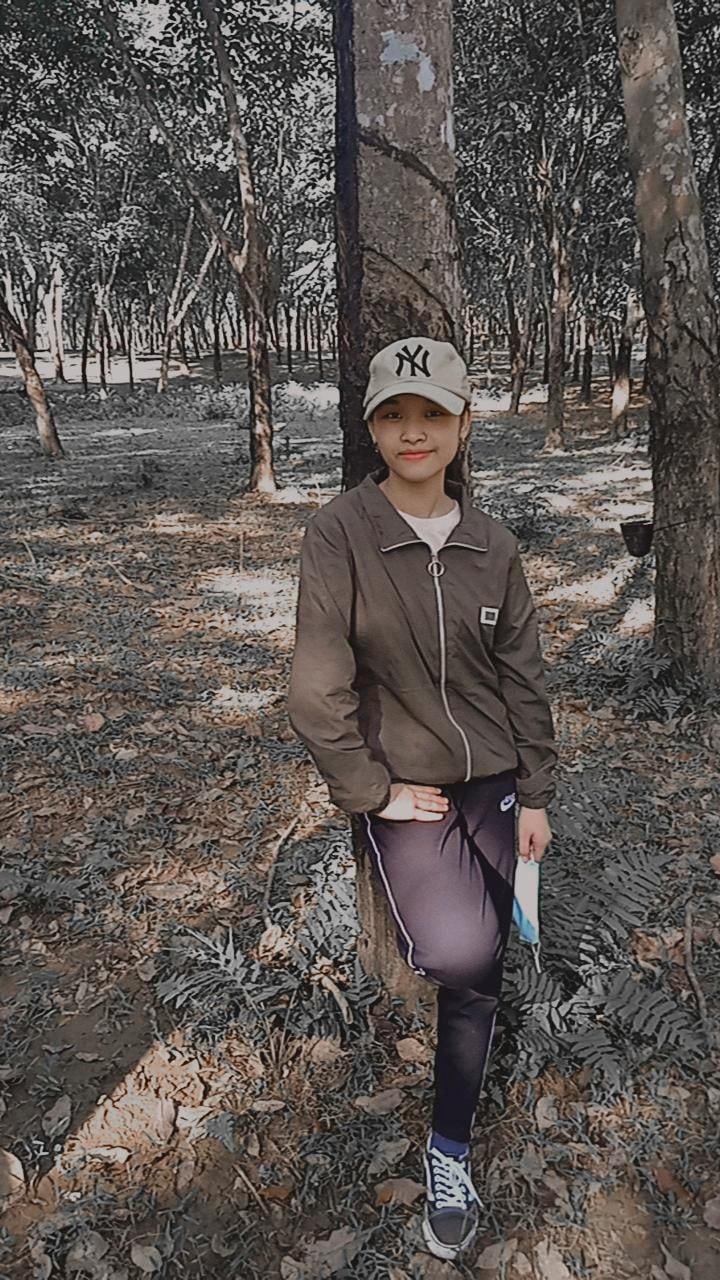 ---
The rubber tree story
The rubber tree has a long history in my country and attaches with a story from the old regimen. Many years ago, the employee in the countryside don't have the land to cultivate or the product they made is not enough to make a living then they have to apply to work at the rubber plantations. In there they have to work very hard and they were pillaged so much. The time they spent time for the job and the salary they received just equal a part of the product they made, and many people are gone forever with this job.
---
We had some photos then we moved to other places because here the forest is wet so there are a lot of mosquitoes and we have to leave early if we don't want to get dengue fever.
---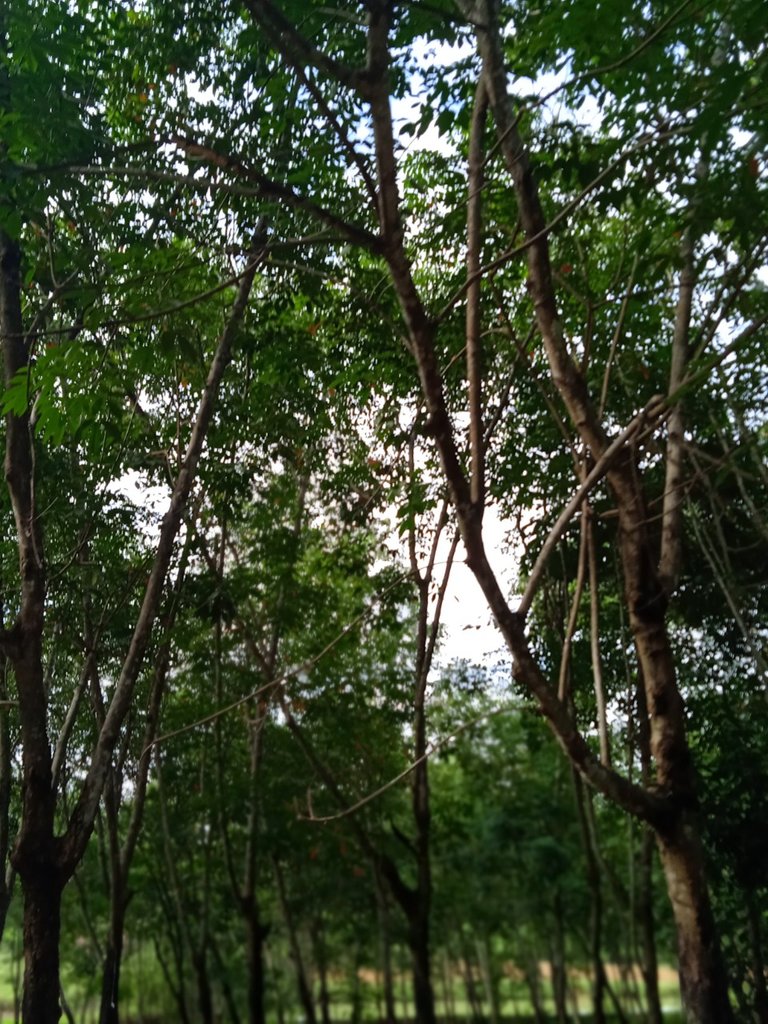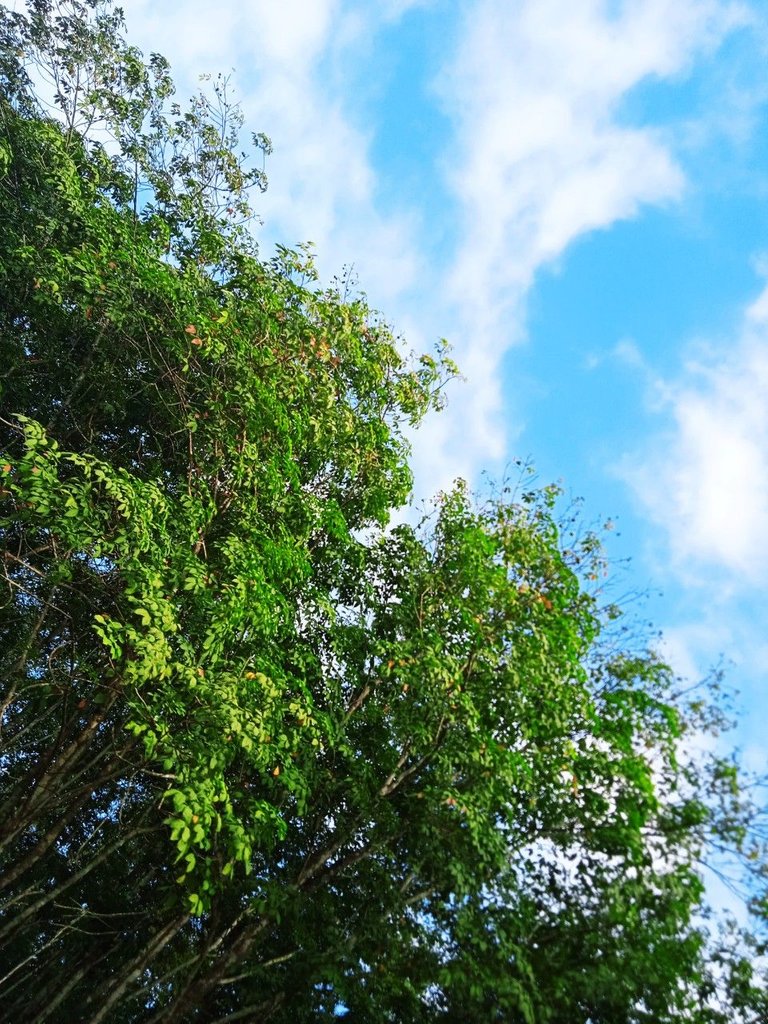 The rubber forest in my place is very large and stretches to the surrounding areas. Compared to the past, it was difficult to work in rubber plantations, but now this job is developing and workers working for plantation owners get a lot of benefits from this work, for example. Such as higher salary, and other support, but to do this job, the workers have to stay up late at night to shave and collect latex and sell it, this job requires high technology and is only suitable for those who are hard-working and can withstand dirty environments. Thus, the rubber forest really means a lot to the people of my hometown in terms of economic growth and in the process of greening the barren hills of my hometown.
---
On We Way
Our's trip continued on the electric motorbike. Because of the rain, the road we walked was full of mud, even my sister and I had to walk a distance. In the better parts, I also have to walk for my sister to ride the tram alone because of the steep slopes.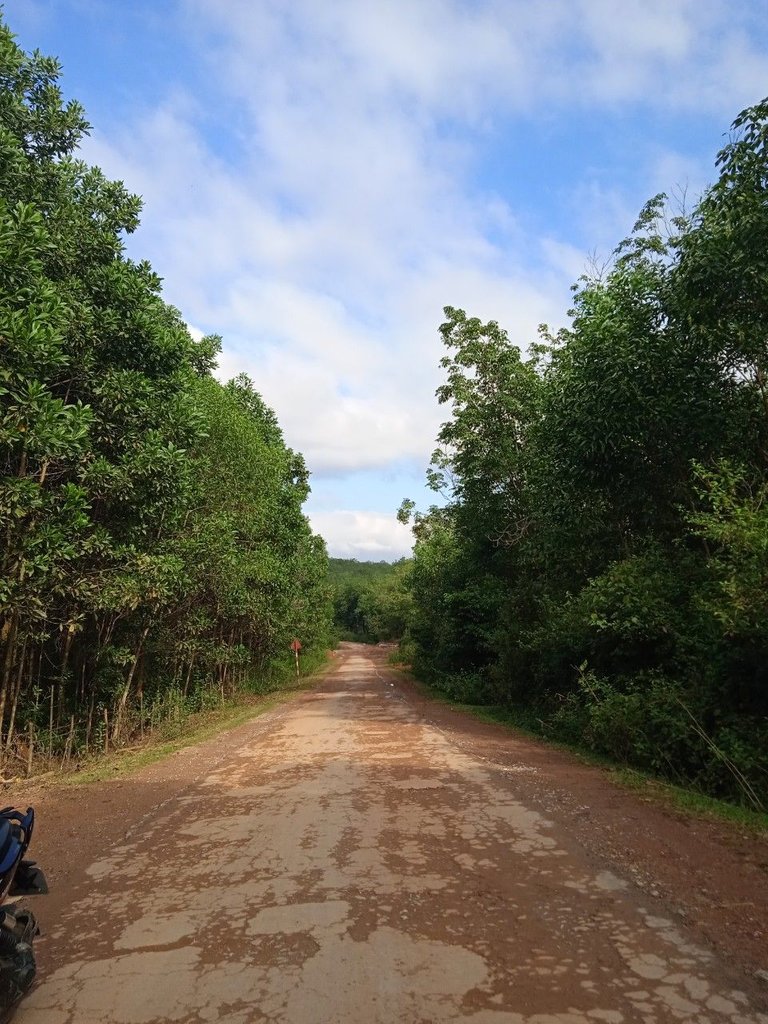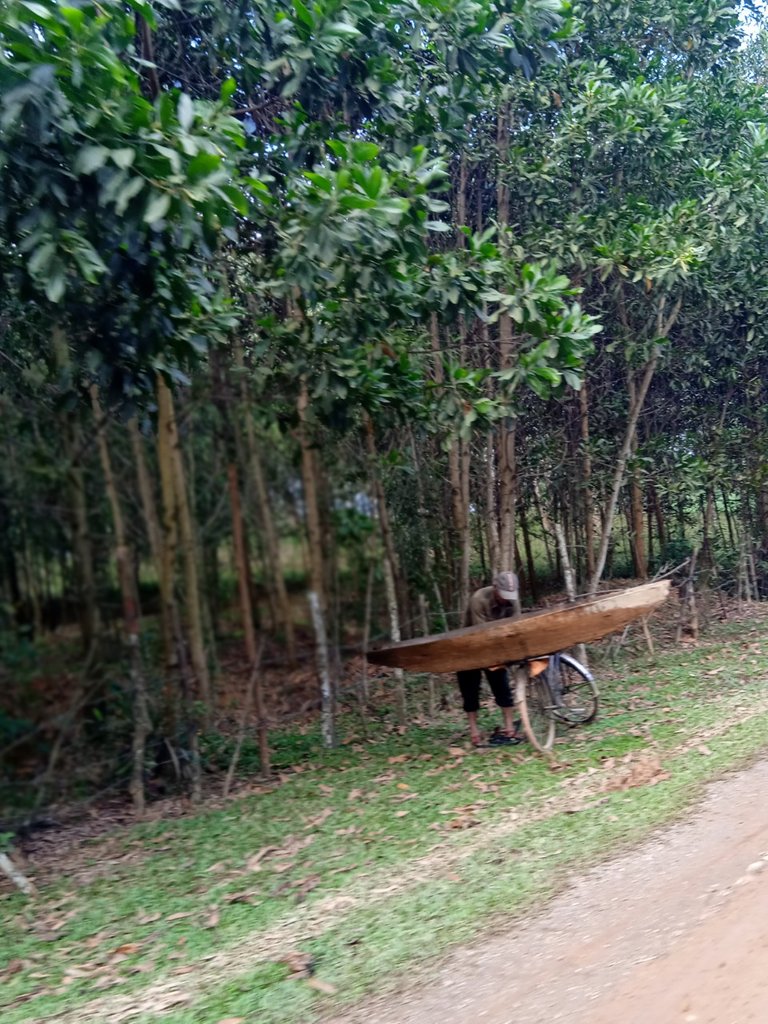 Old Man Fishing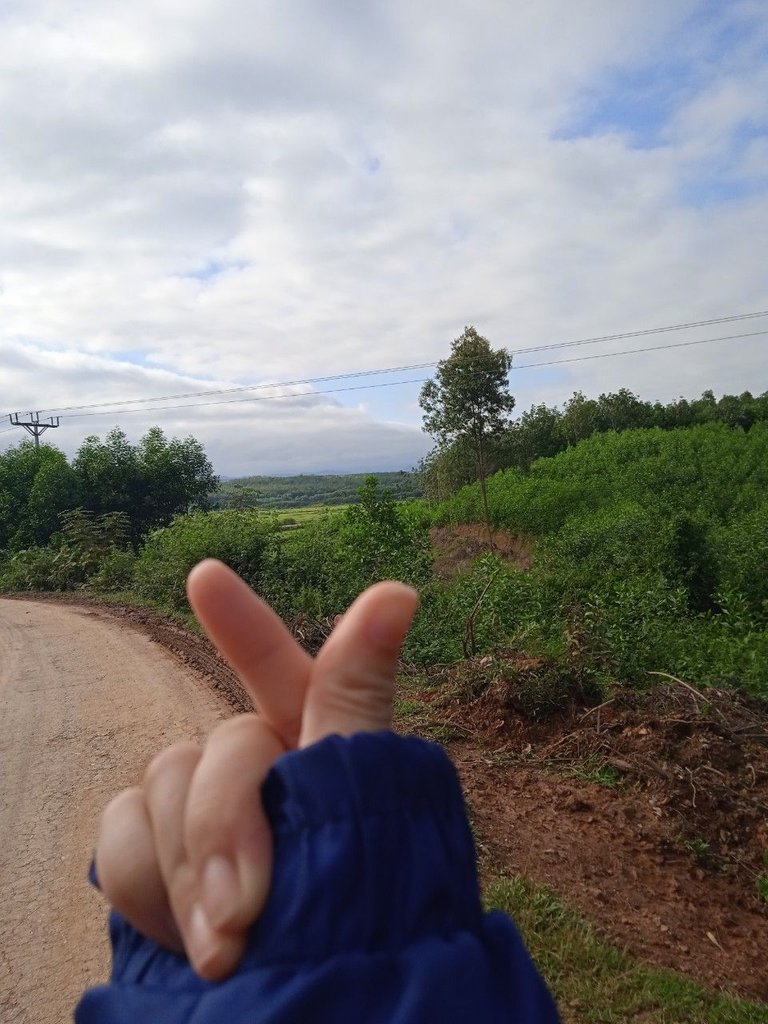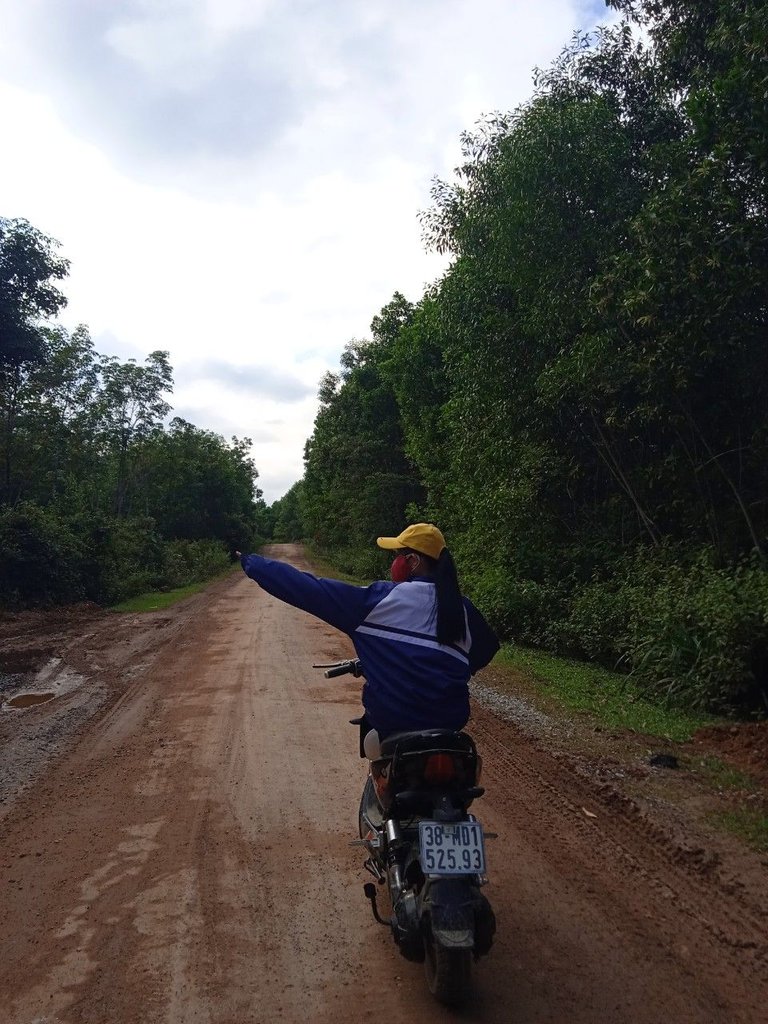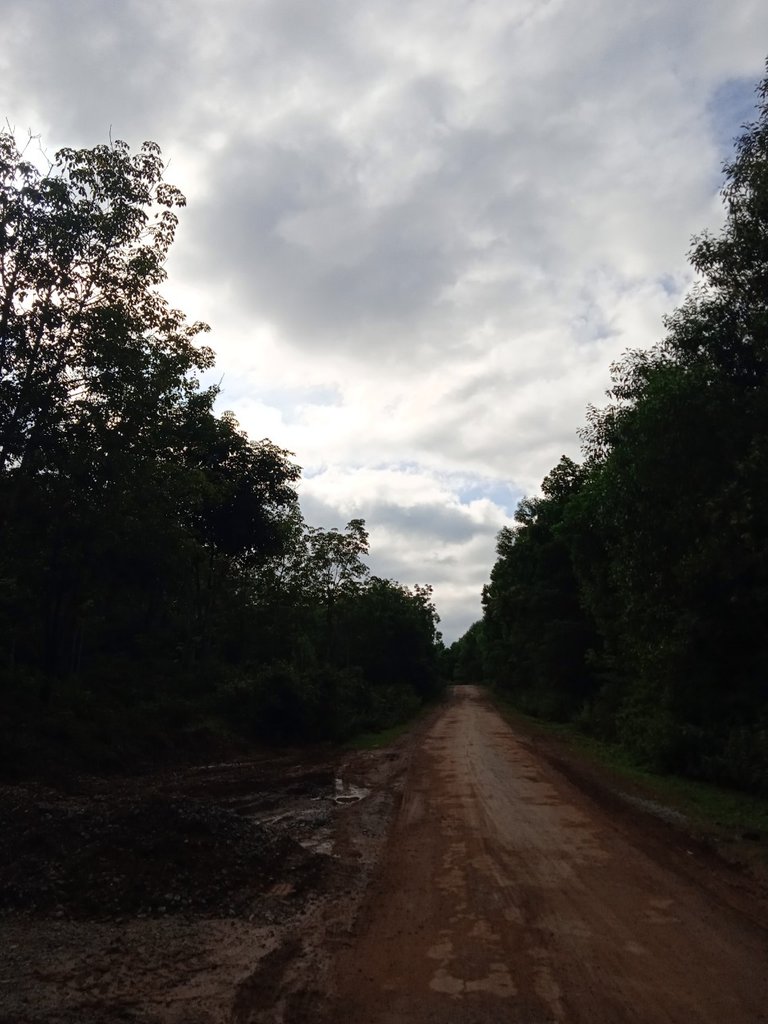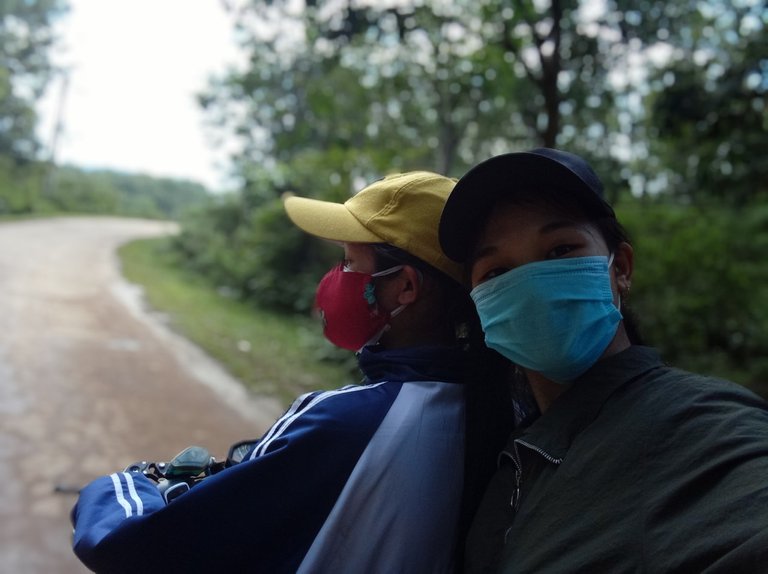 We go further and enjoy the feeling of traveling discovering a new land that we have not visited before. The sky through the dense rubber forests is so clear and beautiful. Herds of fat oxen drunken grazing in the wind. The sound of muzzles from the collars of the leading cows combined with the rustling of rubber leaves and the chirping of insects creates an unusually lively, bustling, and peaceful space.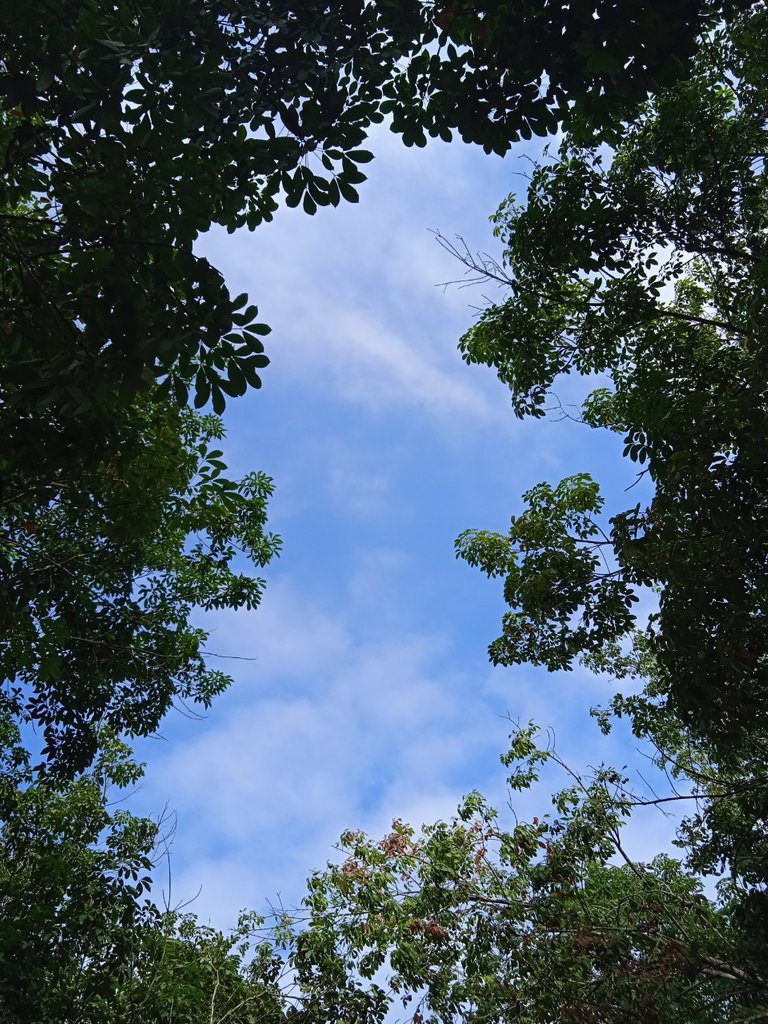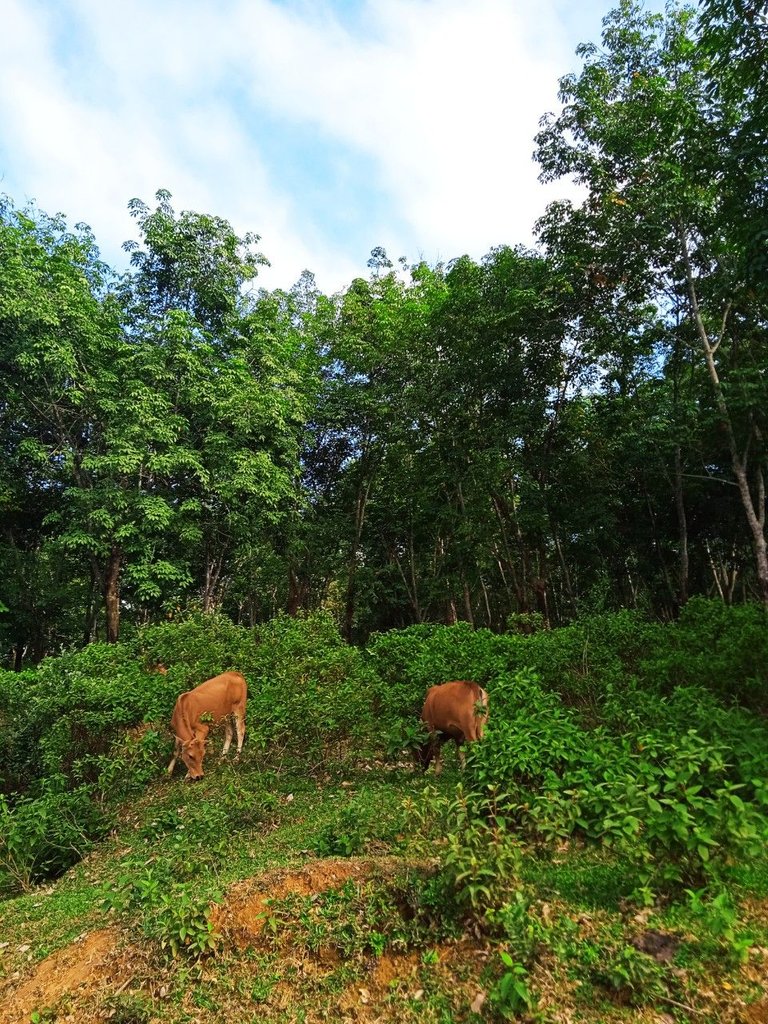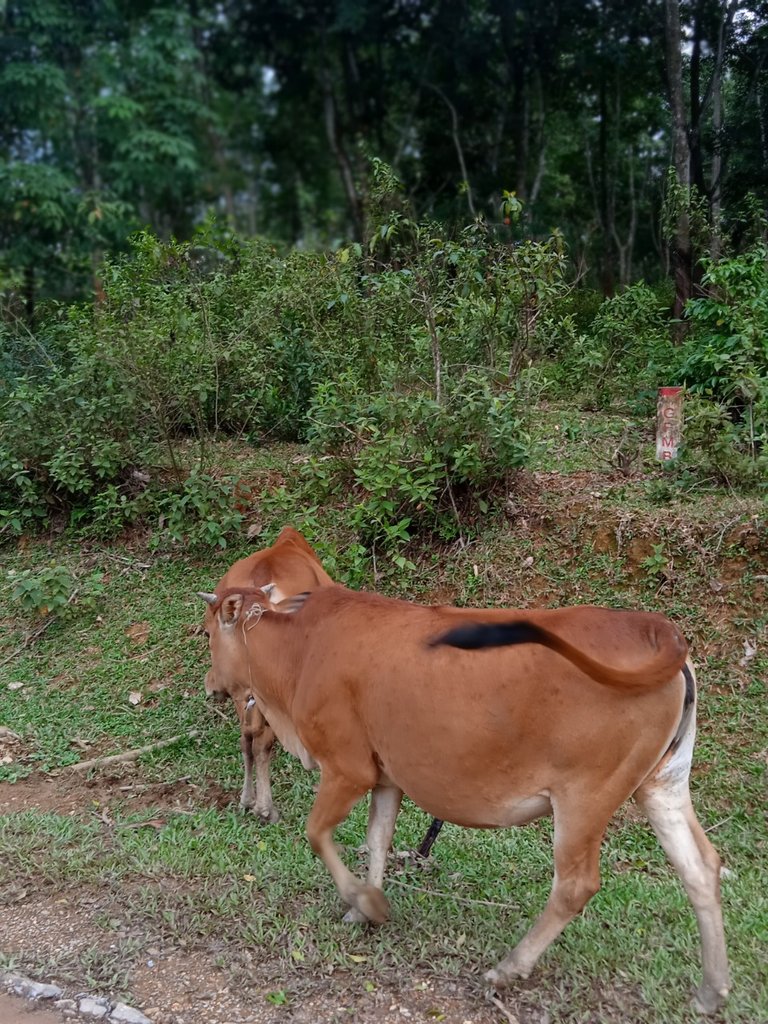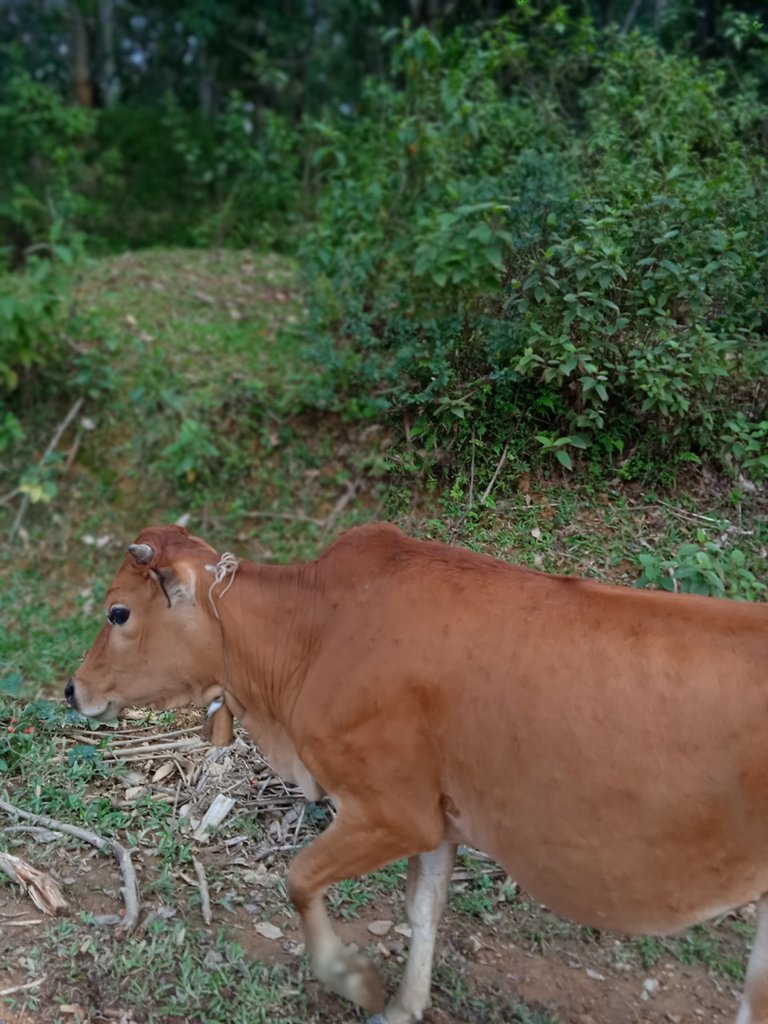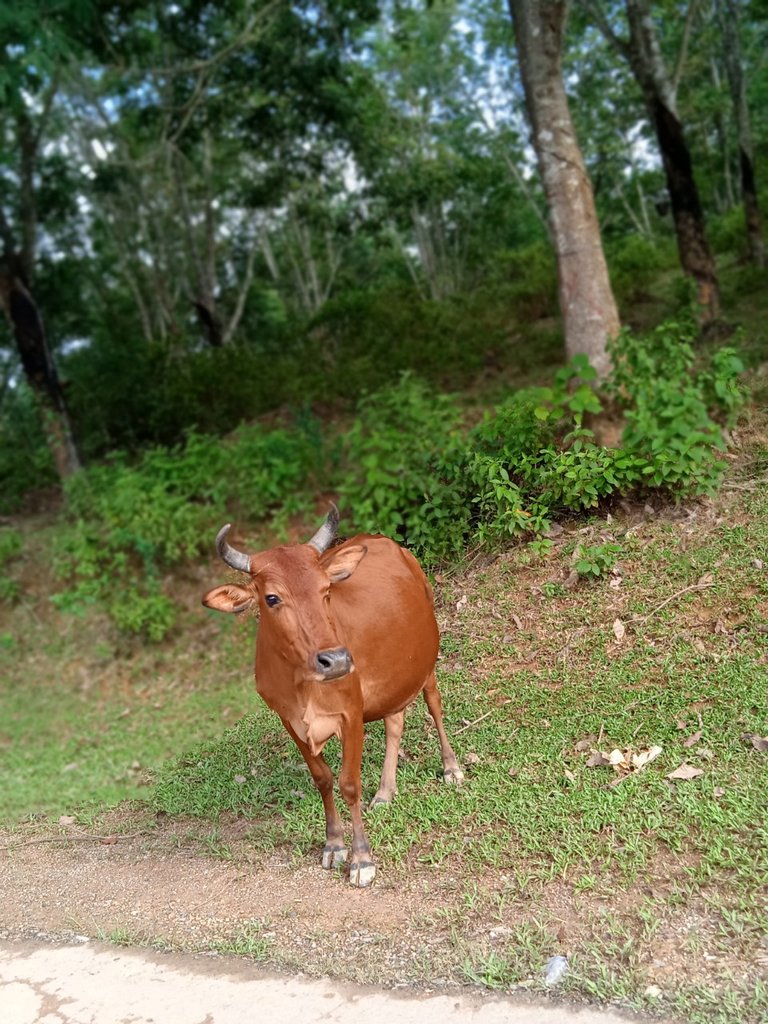 ---
The second view- A Big Dam
Our stopover is a big dam, even I couldn't find its name. This lake is very deep and wide, it is probably the largest lake I know in my hometown. It can be guessed that this is a reserve water dam of my hometown because the amount of water in the dam is very large, 3 times larger than the dam that my father used to fish. The dam has a kettle topography, which is very high and sloping to all sides. Looking down from above, the dam looks like a miniature ocean surrounded by green hills. We are very pleased to have found such a beautiful place. When I was looking down from above, I was a little scared and imagined what would happen if I fell down. The air here is airy and full of the scent of flowers and the wind, the birds chirping, the sound of flowing water, I feel like I'm listening to the free music of nature.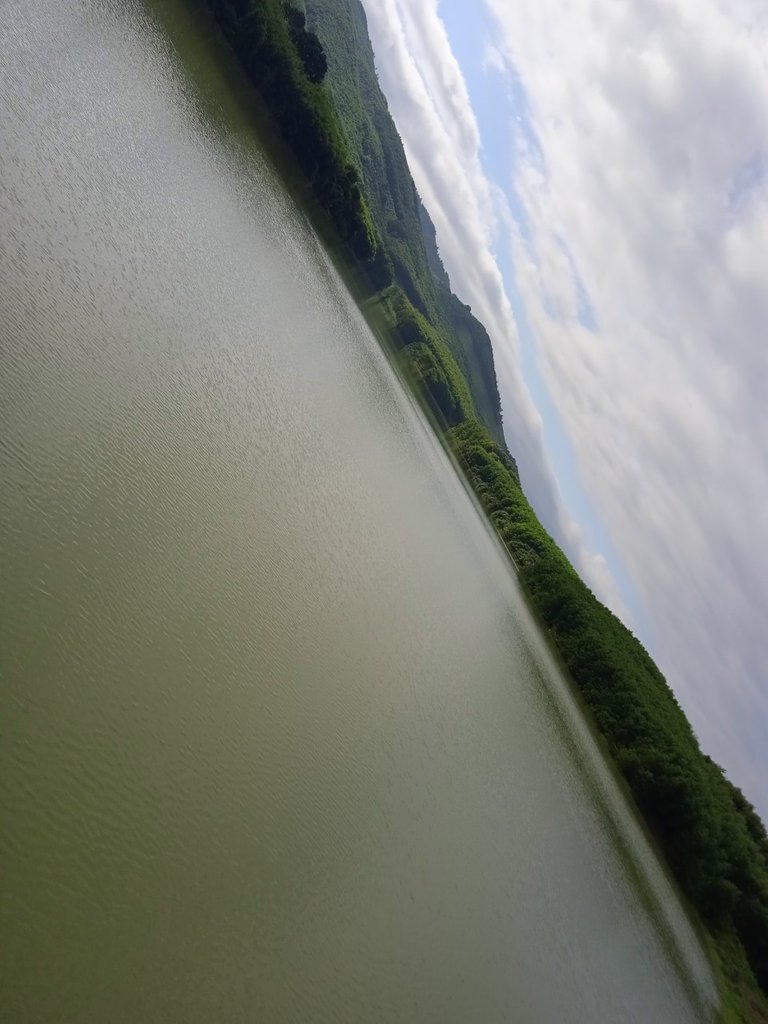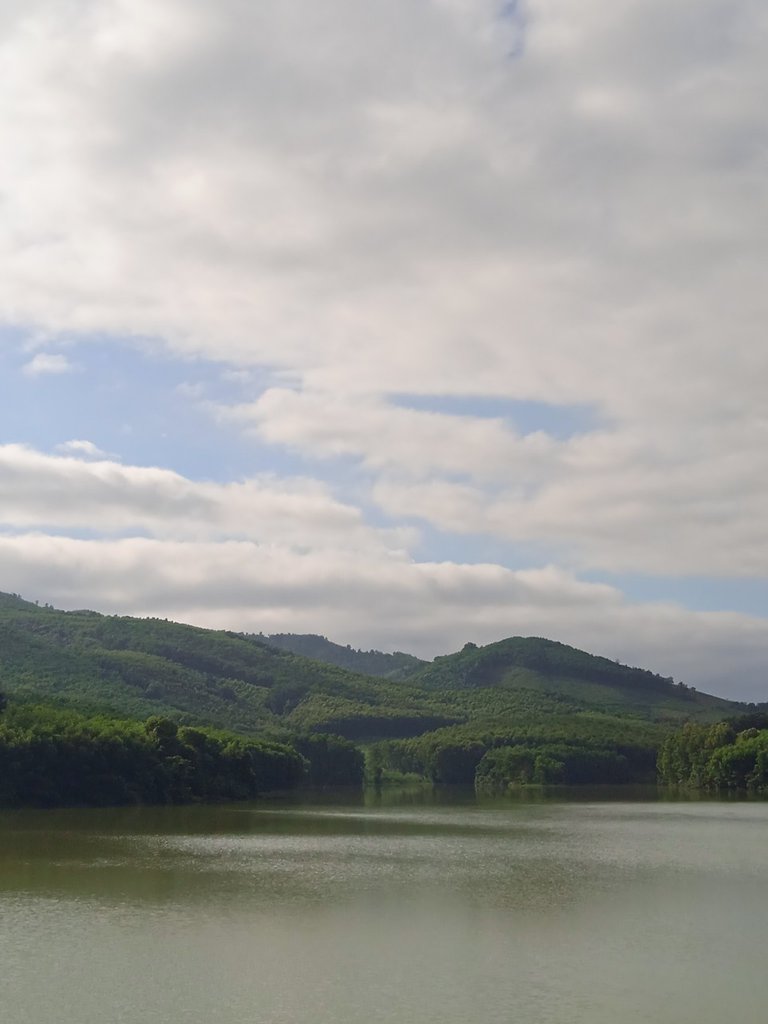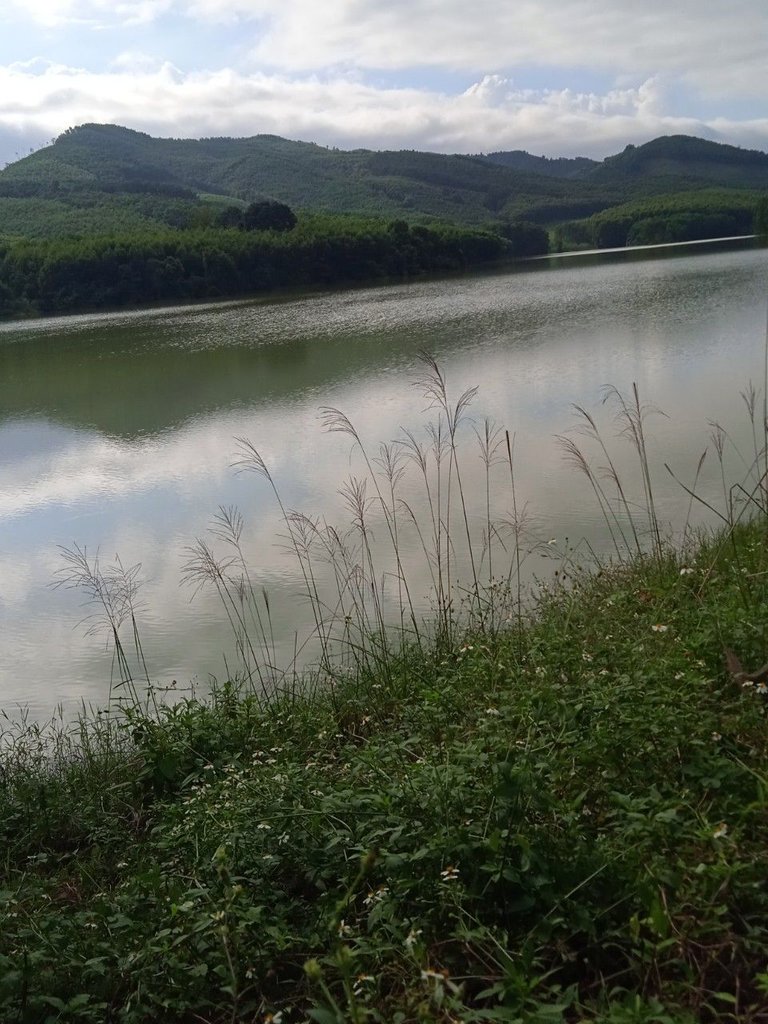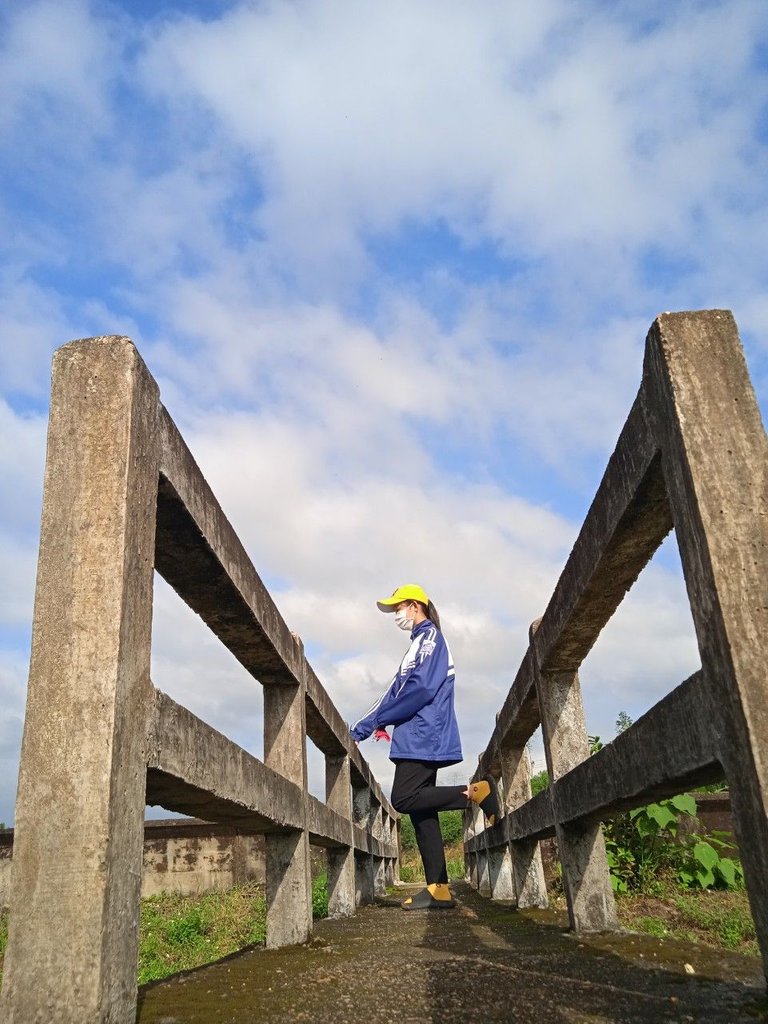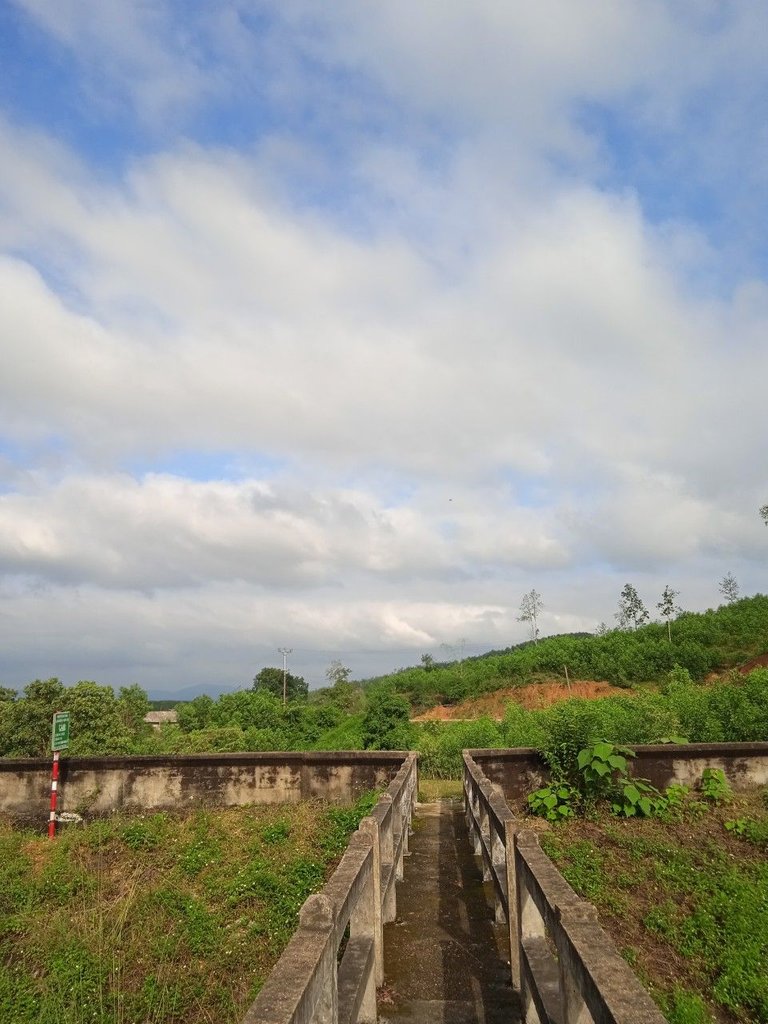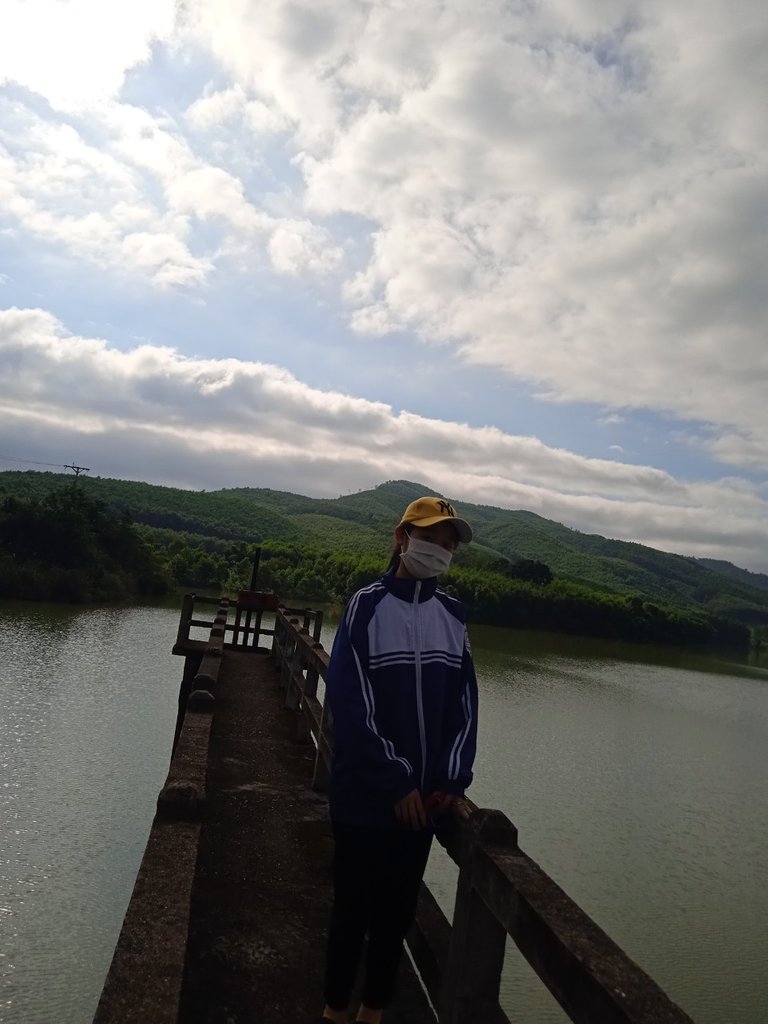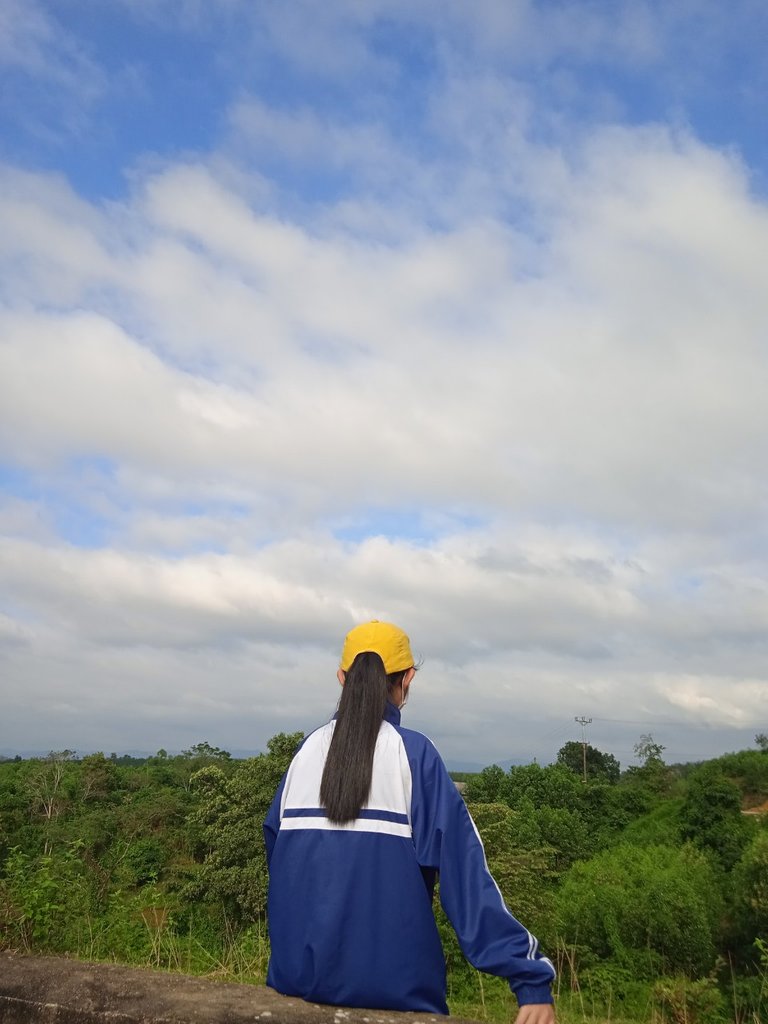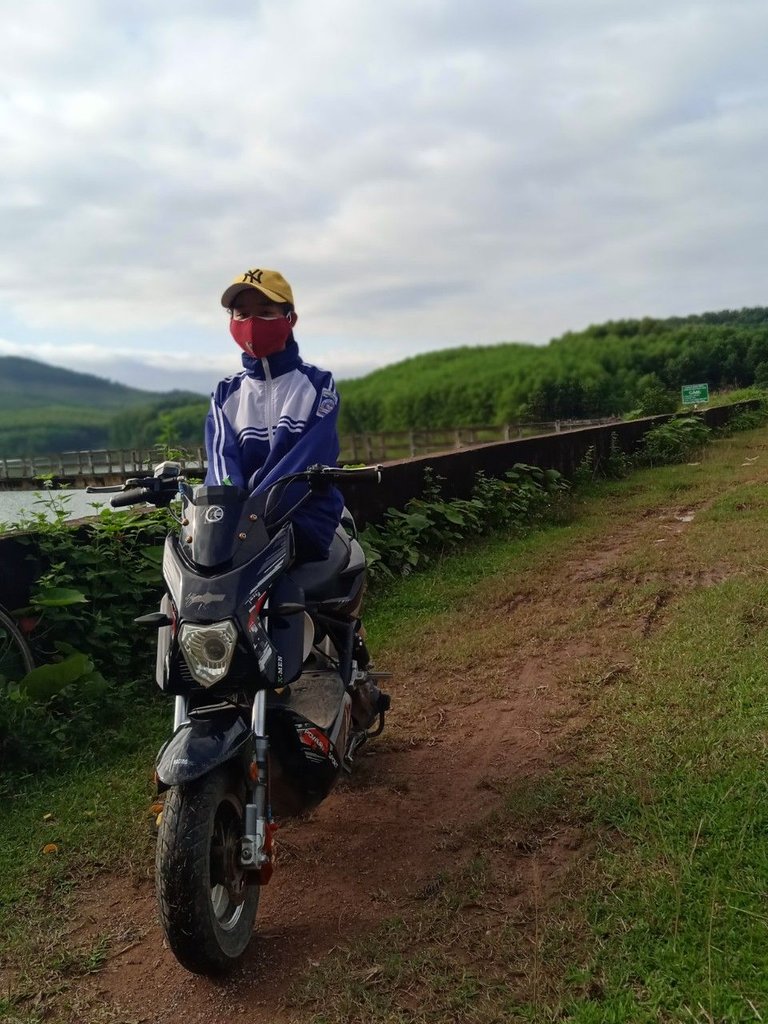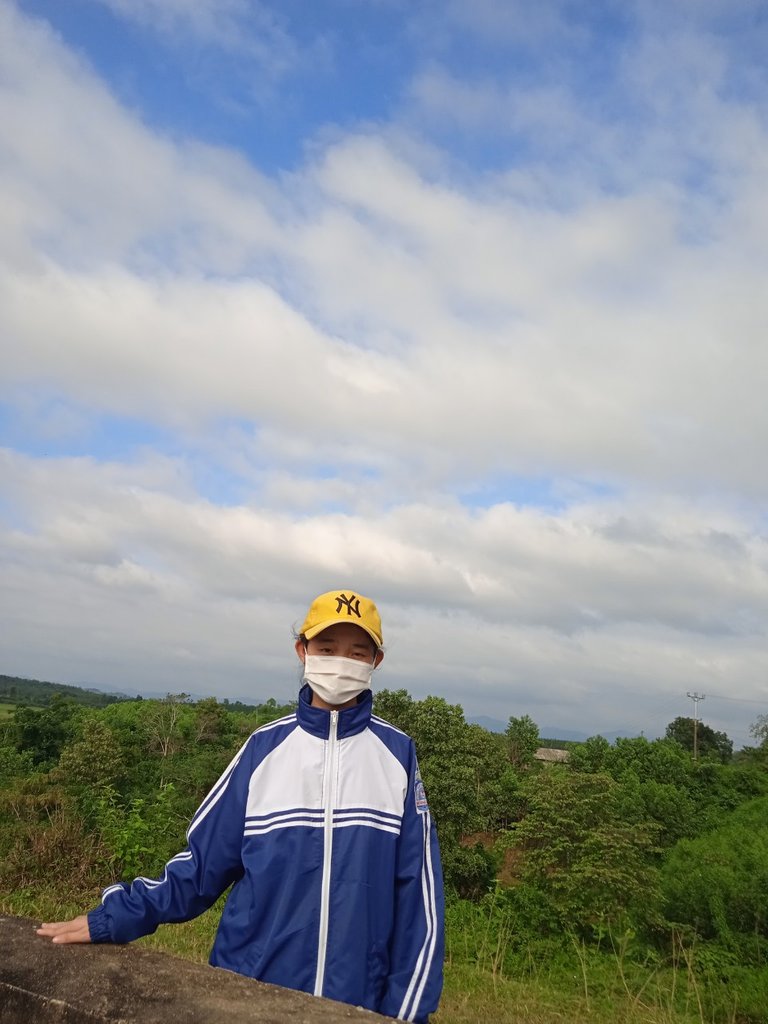 ---
Because time was limited and it was starting to get dark, we had to start our journey back home. I feel a bit regretful leaving but I will come back here one day. I like the feeling of being immersed in nature, breathing in the clean, dust-free air, and hearing the clear sounds instead of the car horns and machinery in the city.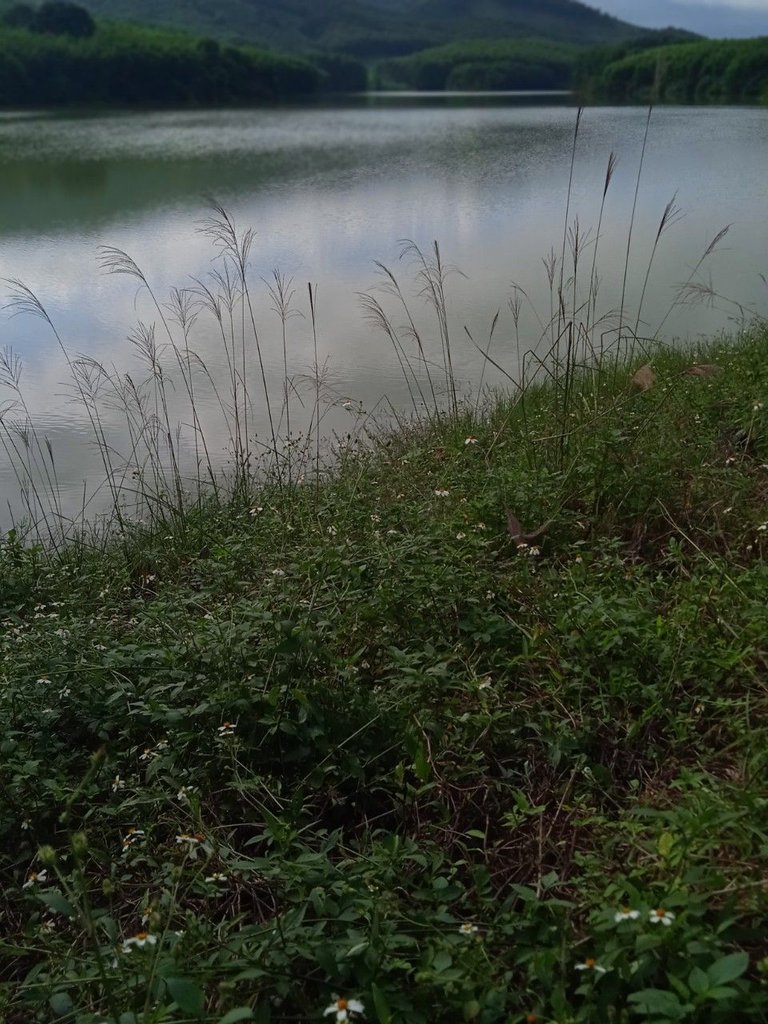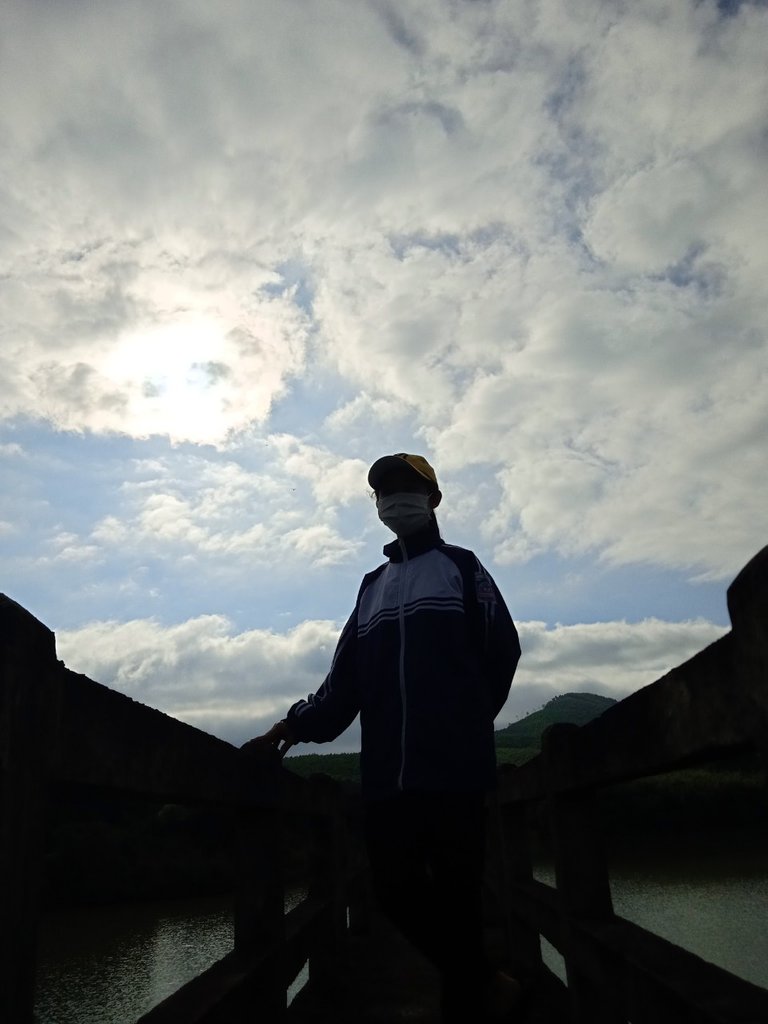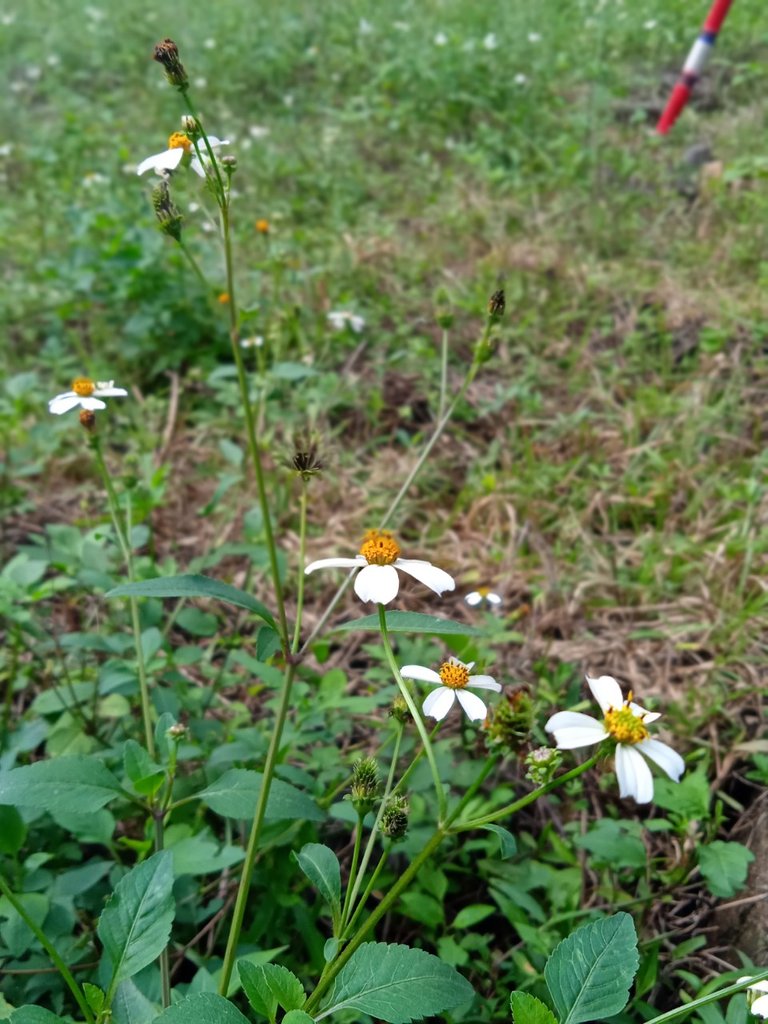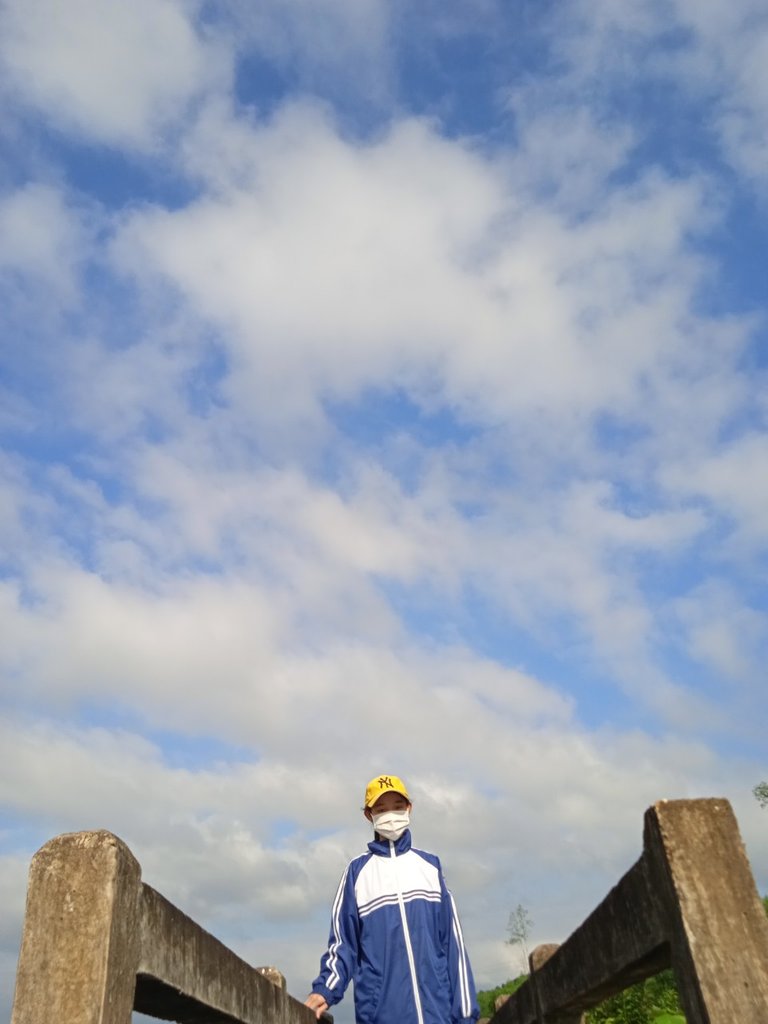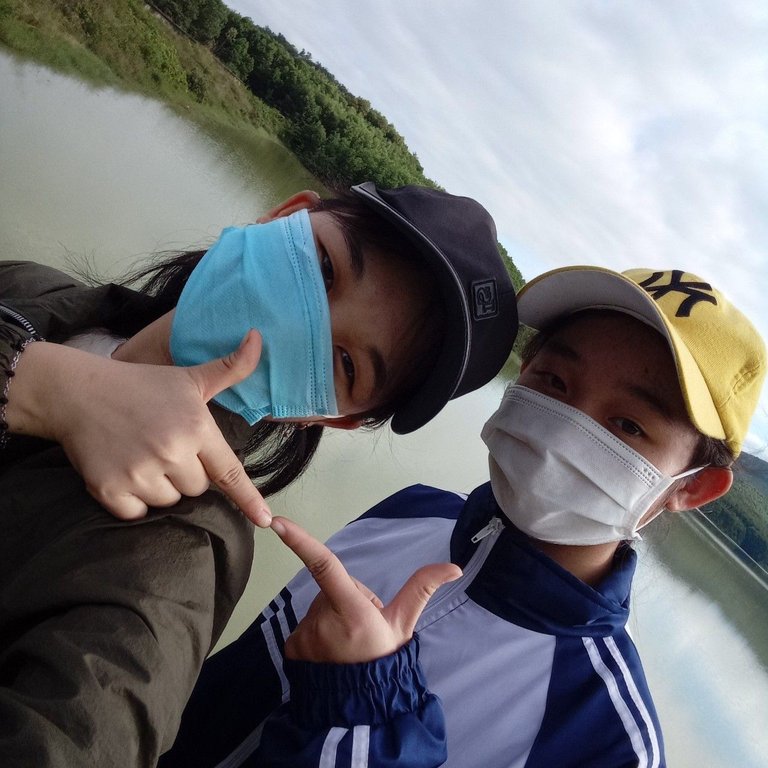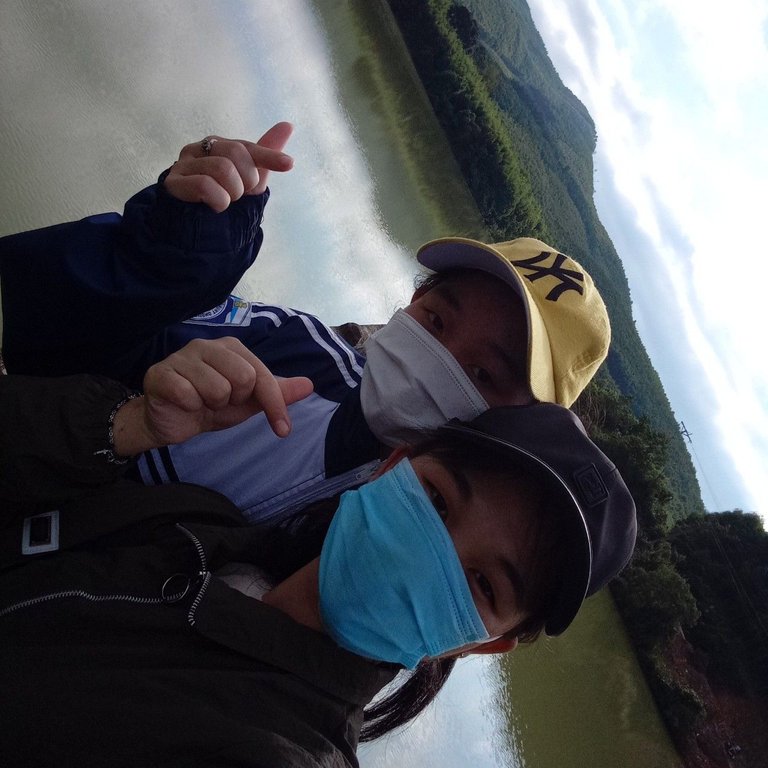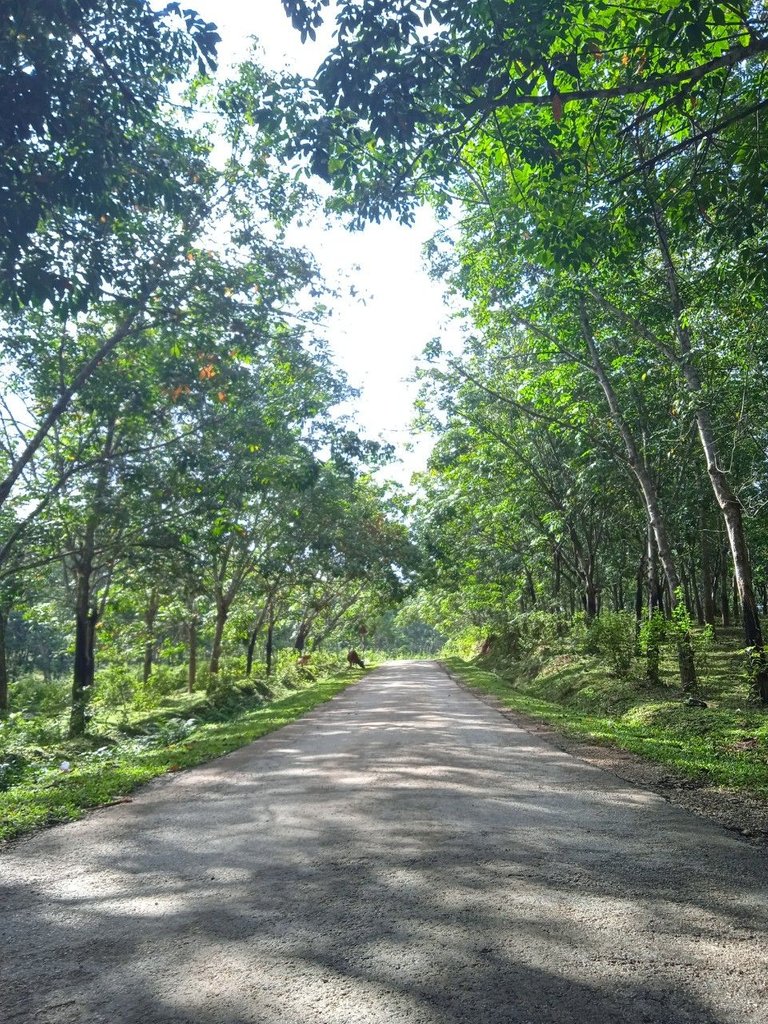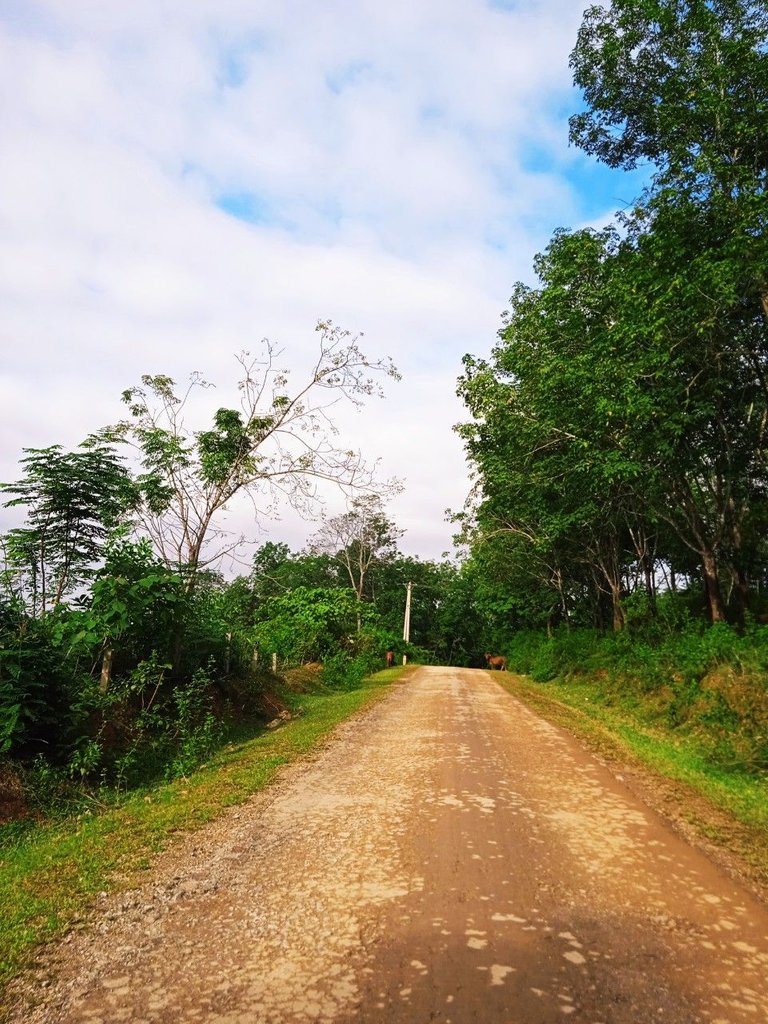 ---
I think nature is the most beautiful and truest thing because nature gives us a lot of benefits without asking us to do anything in return. So let's take care and protect our green planet together.
---
I hope you will enjoy traveling as much as I do.
Thanks for taking the time to read my post. Have a nice day
---
---