Torrey's #HivePizza #BrawlReport - Brawl Ending 9-25-2021

This is my very first Splinterlands brawl report, and my first time posting on this account in a loooong time.
I brawl with the guild called "Pizza 1 The Stuffed Crust". Our guild took 2nd place this brawl, only a hair behind 1st place. This brawl was definitely more challenging than the last one. Nonetheless we all scored some merits and all guildies entered their teams on time, which is a huge win!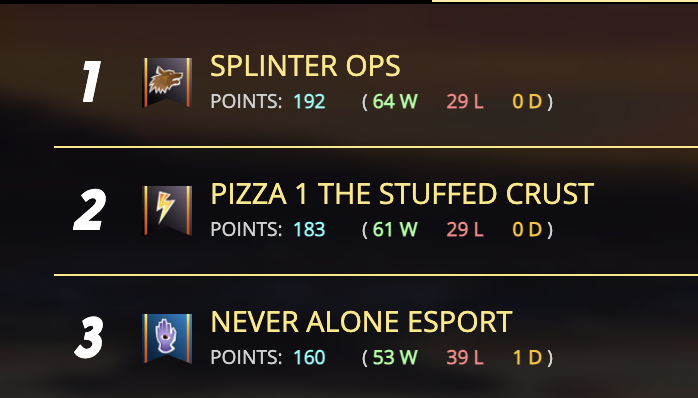 ---
Battle Breakdowns
I went 8-1 W/L ratio in this brawl, with one opponent who failed to submit a team. I brawled in Fray 4, which has rules allowing only Alpha/Beta cards and limits all cards to Level 1 (Novice league). The new Gladius brawler cards aren't technically Alpha/Beta, but they are allowed.
Battle 1. Win! Brawl rules: Standard Rules, 15 Mana cap.
The opponent made a server tactical error, placing a ranged monster in the first position. Easy win.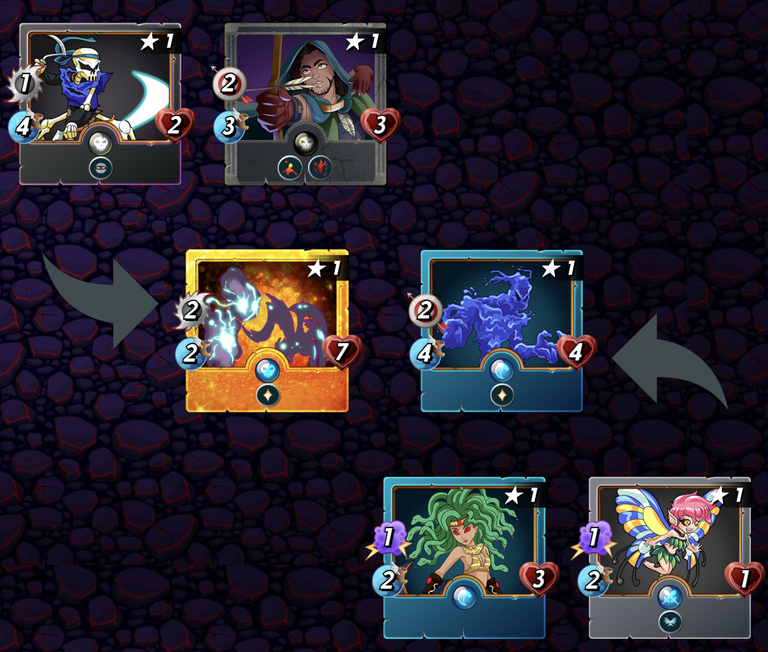 Watch the full battle
Battle 2. Loss! Brawl rules: Silenced Summoners, Holy Protection, 12 Mana Cap.
This time I went Jarlax (2 mana) summoner to save 1 mana. The summoner debuff from Zintar (3 mana) wouldn't be applied anyway, because of the Silenced Summoner rules. Other than that our teams are almost a mirror. I went with Whistling Damon instead of Twisted Jester, effectively trading 1 health for bloodlust, all other traits match. Also with the extra mana I was able to throw in Undead Priest for the Weaken debuff, which negates the 1 extra health on Twisted Jester anyway. However, the opposing sniper attacked first each round, taking out Whistling Damon, and then it was over. I still think my team selection was better, and RNG cost me this win.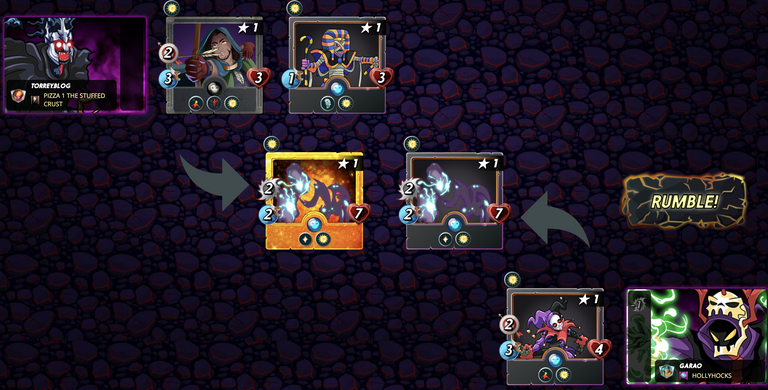 Watch the full battle
Battle 3. Win! Brawl rules: Blast, mana cap 23.
We both played Fire splinter. Elemental Phoenix was a key player here. If Phoenix hadn't dodged the sniper attack, the outcome might be different. The battle ended with 4 of my monsters alive.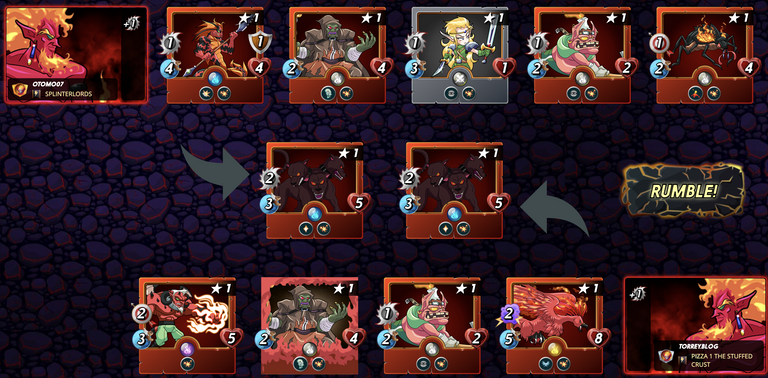 Watch the full battle
Battle 4. Win! Brawl rules: Super Sneak, mana cap 40.
I had a lot of fun with this one. We both played water splinter and went nuts on melee. Our teams were similar and I was surprised to see the opposing team with the same neutral monsters (Hydra and Raging Impaler). The legendary summoners are great for these >30 mana cap battles. Having Crustacean King (healer) kept the Frost Giant topped up, while Isgold Vorst picked off enemy monsters and stacked stats from blood lust.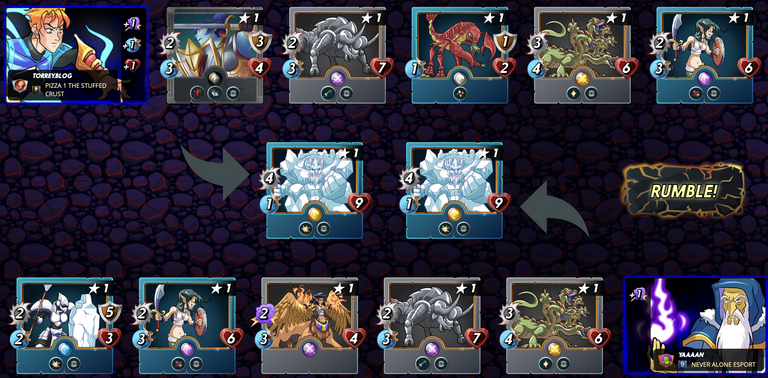 Watch the full battle
Battle 5. Win! Brawl rules: Poison, Commons only, mana cap 23.
I took a risk in this team selection, choosing legendary death summoner. Usually I don't use 5 mana cost summoners for this low of mana cap. But I wanted to get the health debuff to help poison along to take out some of the lower health monsters. The game ended with 2 of my monsters up. Life Leech and Bloodlust abilities prevented the Witch of Warwick (gladiator) from dying to poison.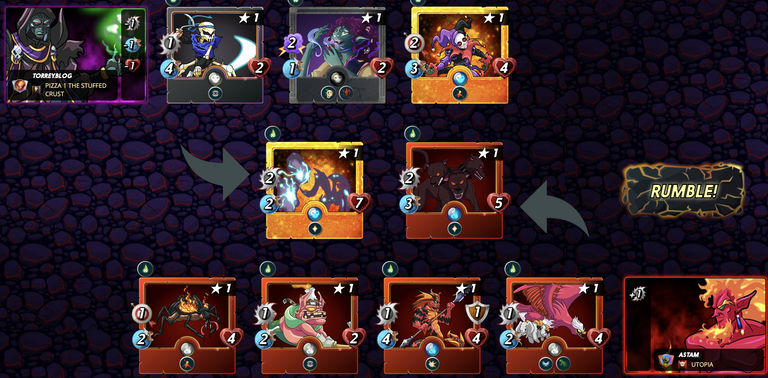 Watch the full battle
Battle 6. Win! Brawl rules: Super Sneak, Commons only, mana cap 18.
At first, I thought I was outgunned in this match. Crustacean King somehow dodged an attack. Pit Ogre made up for the miss with a pretty clutch Stun ability landing on Alva. Then it was over.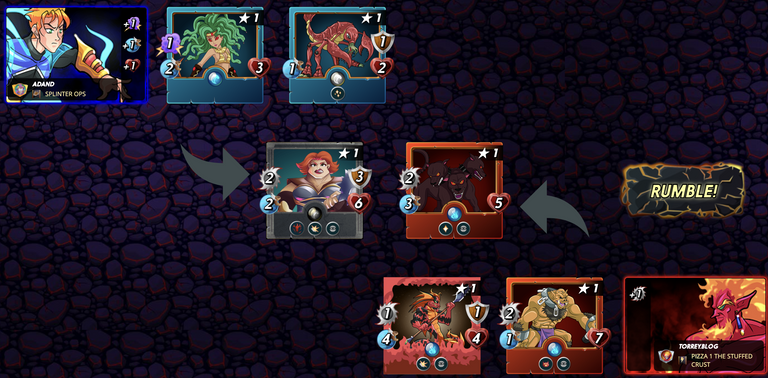 Watch the full battle
Battle 7. Win! Brawl rules: Melee Mayhem, mana cap 48.
I used the legendary death summoner (5 mana cost) again, a great fit for the high 48 mana cap. I also went heavy melee including gladiator, because of the ruleset which allows melee monsters to attack from any position. I like to play Lord of Darkness in the back so that sneak attacks can trigger Enrage, but in hindsight, I should've swapped him/her with Haunted Spirit in this match. The opponent must have had a lot of spare mana.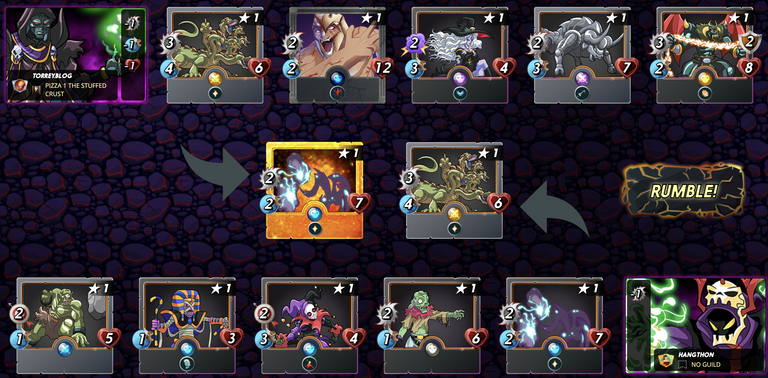 Watch the full battle
Battle 8. Win! Brawl rules: Blast, Poison, mana cap 26.
I was very nervous about this one. With the blast and poison rules, I knew there would be a ton of damage being inflicted. I tried to stack as much health as I can, going with life splinter for the +1 health summoner buff. I was worried that my first 2 monsters would be taken out quickly, making Spirit of the Forest (legendary) unable to attack.
That's exactly what happened after the first poison tick. I barely scraped out a win, the game ended because of poison, and I had only 1 monster with 1 health left standing.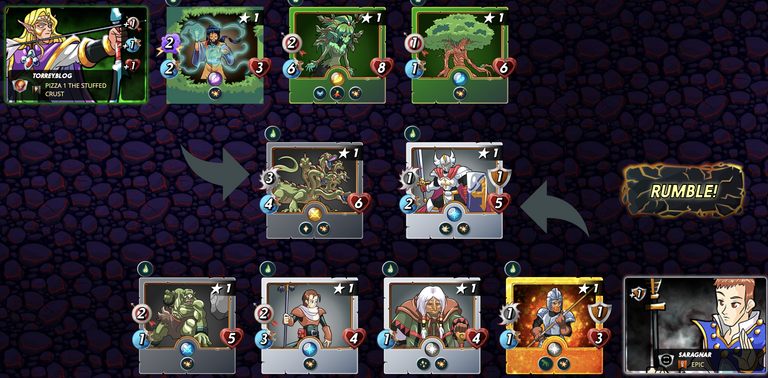 Watch the full battle
Battle 9. Opponent fled
Wrapping Up
While there were some close calls and 1 loss, this was overall a great result! I've had a lot of fun compiling this brawl report, and I hope you enjoy it to.
Shout to @kennyskitchen/ @kennysgaminglife who kicked off the whole BrawlReport initiative and encouraged our whole guild to participate.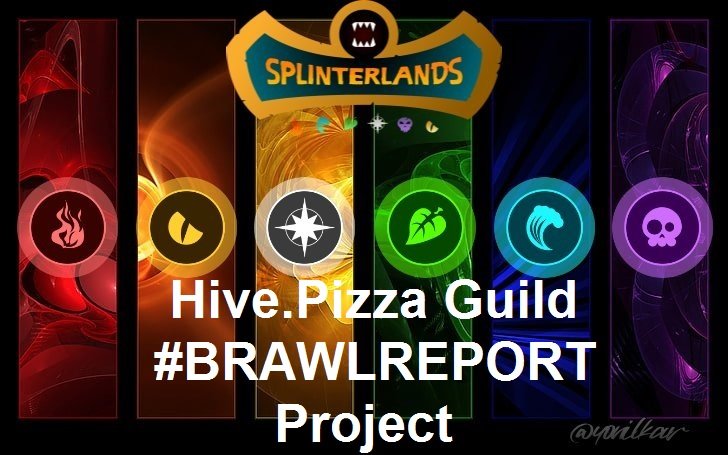 ---
---