What are the whales doing this week?
As @acesontop required me in his post yesterday, maybe it's a good time to see what the BITCOIN whales do with our destinations.
Honestly, I have not detected anything remarkable in the behavior of the Top100 Whales on BITCOIN during the last weeks of my observation.
Whales continue to accumulate, although in a more timid way perhaps. The ratio value between BTC Bought and BTC Sold remains sustained at around 2.7, that is, for each BTC that is sold these whales buy 2.7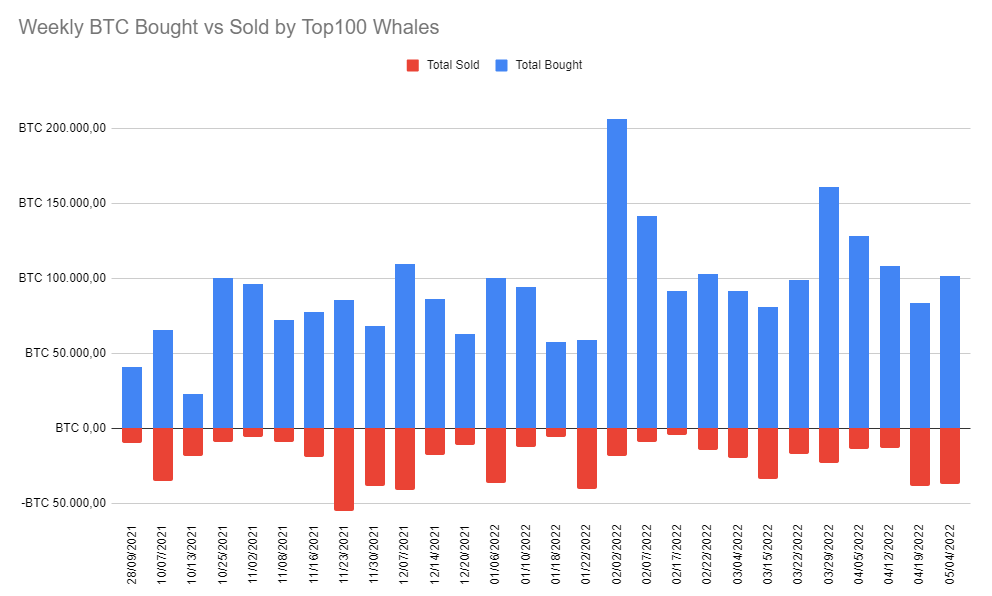 What perhaps is worth mentioning is that of those addresses that are active within the Top100, remember that only about a quarter of them are active, the number of addresses that it sells tends to increase from mid-February while the number of addresses that buy is in decline.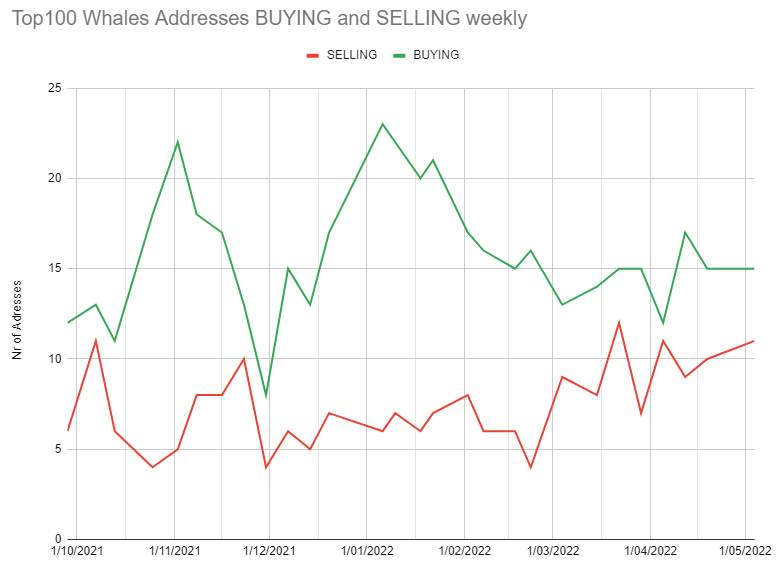 This, although as I have already said, they continue to accumulate more than distributing, seems to reflect more the behavior of the price of BTC, I mean, maybe it is not so important HOW MUCH is sold or bought but HOW MANY of them are selling or buying.
It is something that I want to continue to watch because it can be a good indicator.
I believe It is very possible that the nature of the ACTIVITY is more related to the price than I imagined and not so much to the QUANTITY distributed or accumulated.
---
*Disclaimer: This is just my personal point of view, please, do your own assessment and act consequently. Neither this post nor myself is responsible for any of your profit/losses obtained as a result of this information.
Posted Using LeoFinance Beta
---
---