Re-Accumulation Phase
Whales continue to accumulate at a constant rate, in fact, the amount of BTC that these "animals" sell is very little and the amount that they buy is very high.
The following graph is a compilation of the BTC bought (in blue) compared to those sold (in red) since the end of September.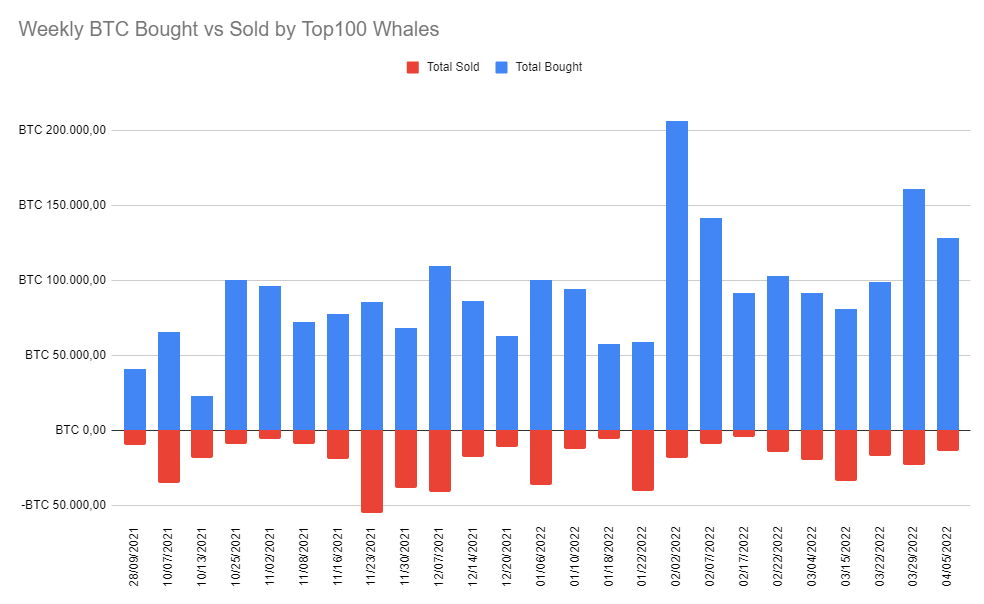 These whales basically act as a market accelerator in both directions but it is very difficult for us to see more being sold than they are buying.
The maximum of BTC sold by these whales in a week was reached during the third week of November, which accelerated the collapse of the price of BTC with respect to its ATH.
Also, at the end of January we saw a significant sell off that took the price from $45K to $35K.
Today the situation is quite different, these whales increase their purchases while keeping their sales at a marginal point, this, in my opinion, is a good sign that we are not even remotely in a bearish phase but in a phase of re-accumulation being the accumulation phase is experienced below 40k$.
---
*Disclaimer: This is just my personal point of view, please, do your own assessment and act consequently. Neither this post nor myself is responsible of any of your profit/losses obtained as a result of this information.
Posted Using LeoFinance Beta
---
---