Improving Curation efficiency on May
May is almost gone, time for an analysis of my performance as a curator and also as an author on what I get in terms of "organic" HIVE POWER.
Curation HP Rewards
I have managed to improve my earnings as a curator, I have reached 100.6 HP on this aspect which means I also get efficiency on my UPVOTING of about 8.5%. I am not following any strategy to optimize it... I wonder what the people do to increase it, I'm sure there will be any tactic but, in any case, I am glad about my overall performance.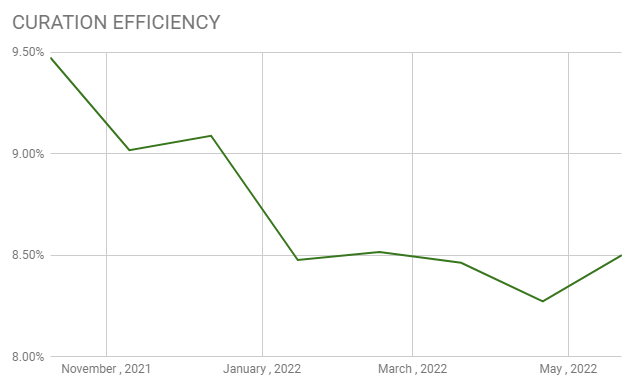 The chart of earnt HP as a curator remains as follows: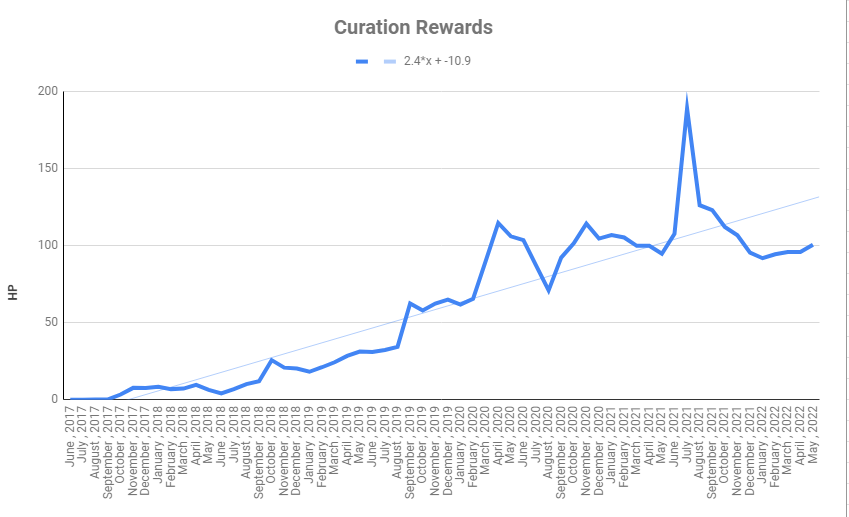 Author HP Rewards
It is not my best month either, however for the Technical Analyst, I am glad to get HIGHER LOWS, and I hope to obtain HIGHER HIGHS in the coming future, this is anticipating better times for me as soon as I reach my targets on Hive Power I guess...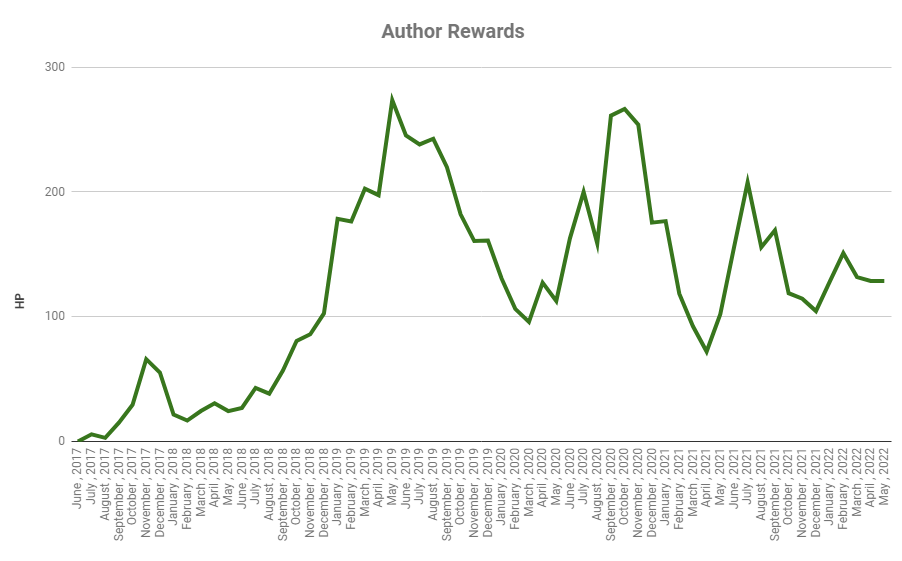 I have to say that HIVE POWER is easily earned when the market is low in terms of price, don't ask me why or what is the cause of this relation but, at least, what I detected is when the price of HIVE was at its lowest, my earnings on HP as an author are better...
Overall HP rewards
The composition of both variables previously mentioned gives us the following result: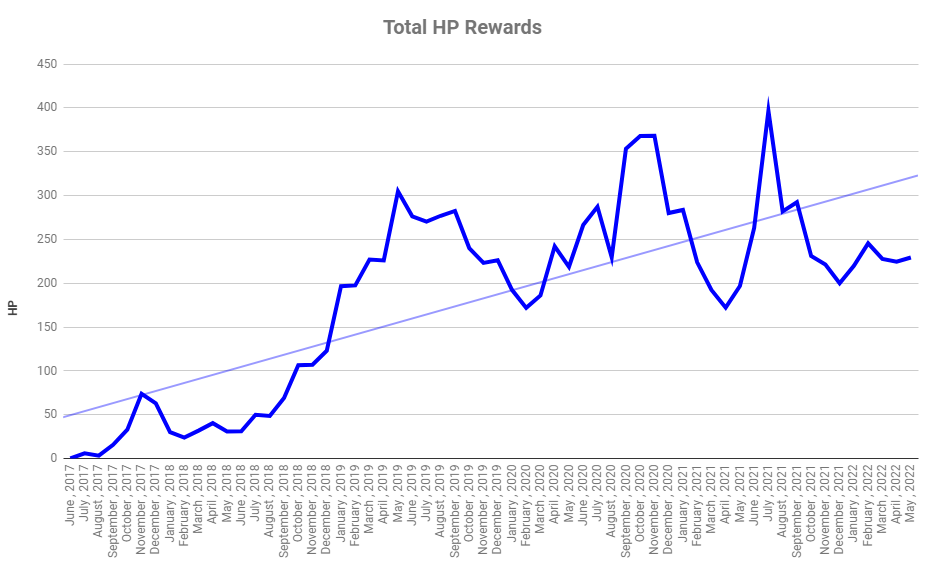 229 HP obtained in total, very far from my ATH, 396 HP in just one month, on July 2021, however I get 5 HP more compared with April, which is not bad.
Remember that in this post I only reflect the earnings from curation and Authoring in terms of pure HP obtained. The total earnings are almost double those 229 HP if I count the Liquid HBD, the HIVE interest and also what I get from other tribes.
Posted Using LeoFinance Beta
---
---