BTC Whales waking up...
These price levels are starting to be interesting for whales, we are seeing it in the recent activity of the Top100 Richest BTC Addresses. They are waking up and their only objective is... TO BUY!
Many of these whales have been dozing for the last few months without activity, in torpor mode like bears in winter. Today they come out of their burrows to eat every last berry that this strange spring is leaving behind.
Below you can see the number of active addresses of these top100 who are buying and those who are selling... it's spectacular, isn't it?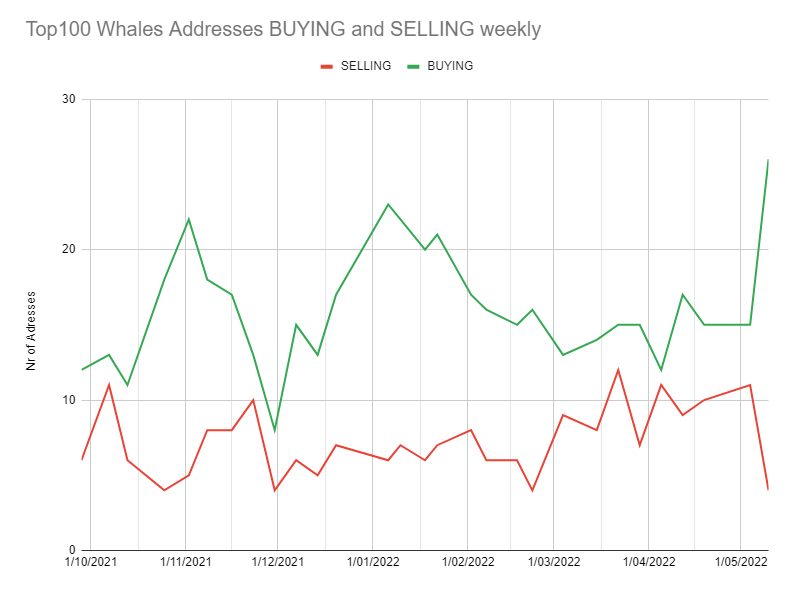 And I think we are seeing BTC dancing at the price levels that every buyer would like to see...
My projection explained in this post from 8 days ago predicted a price floor around $29,000, we are not far away but be clear that these levels around $30,000 are once again high accumulation levels for the smartest.
The weekly chart of BTC Bought versus BTC Sold says it all too:
BTC Bought these last 7 days: 108000 BTC
BTC Sold last 7 days: 11800 BTC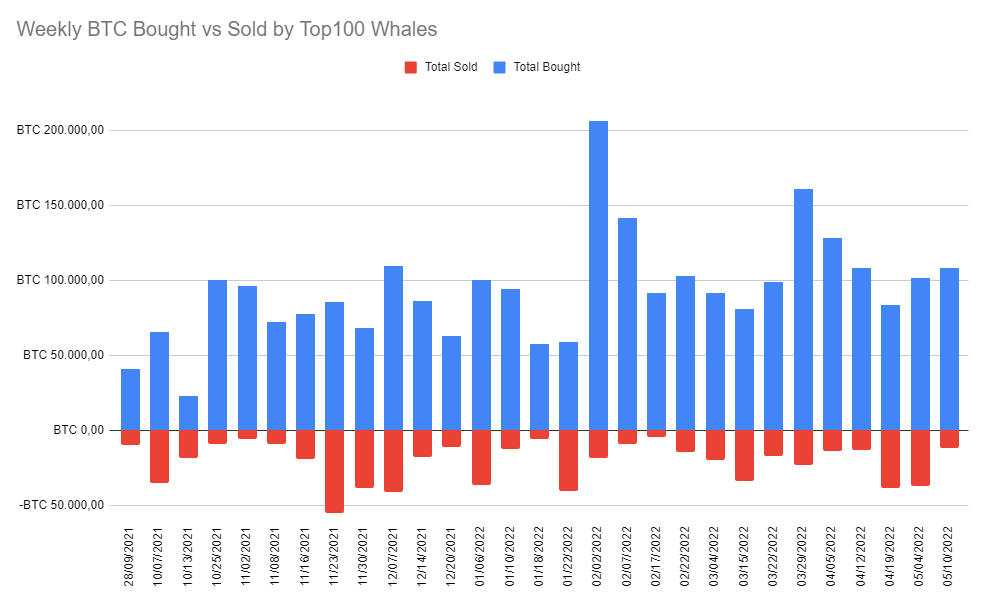 The ratio is 9 to 1, that is, accumulation.
I don't know what you will do but the most rational thing is to continue doing DCA with BTC and maybe buy those tokens/projects with more potential according to your point of view at a discount. In my case, I am accumulating POLKADOT and RUNE... LUNA is appealing but I still don't see its long-term investment clearly, perhaps it should fall a little more so that I could enter strongly...
---
*Disclaimer: This is just my personal point of view, please, do your own assessment and act consequently. Neither this post nor myself is responsible for any of your profit/losses obtained as a result of this information.
Posted Using LeoFinance Beta
---
---