Brutal...
It seems that there is someone pretty fat out there who is not going to let BITCOIN take its way to the moon easily.
The power of the candle formed in the 1h Timeframe is considerable, with a brutal volume that has taken the price from 38K to 40K in a matter of minutes and back to the origin just after...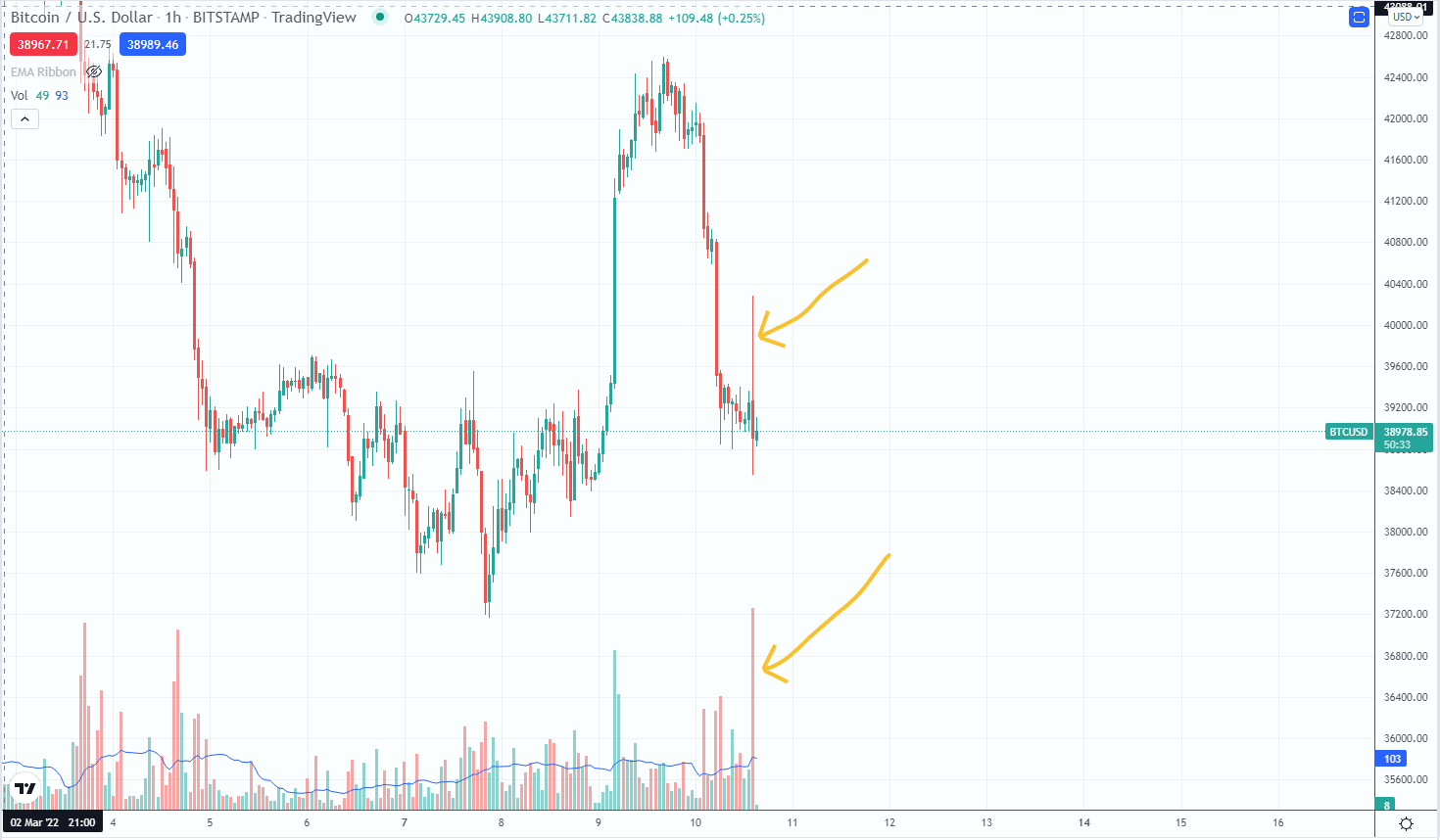 What is clear is that the situation in the world is something not experienced before, it is possible that the great Russian whales are also looking for alternative ways to the traditional one to move their large capitals, obviously, BITCOIN and also Privacy Coins are being used considerably today today and that would also explain why any bullish hint is quickly mitigated by the opportunists to transform BTC into $... since it does not seem that the most widespread Stable coin (TETHER) is clearly benefiting from this.
Quite turbulent times for traders, it is worth saying that I am making more profits lately by shorting than Longing Crypto...
What about you?
Posted Using LeoFinance Beta
---
---