28 degrees Celsius...
...and keeps rising.
It seems that summer has arrived prematurely with force at our latitude.
These temperatures are more typical at the end of June than in the middle of May and that means that the real summer is going to be much hotter.
Anyway, today could not fail. After the aborted race last Saturday night I needed to go out and let off steam.
It really would have been a great race if I had run it because today the sensations were spectacular despite the high temperature that could be felt on the shores of the Mediterranean.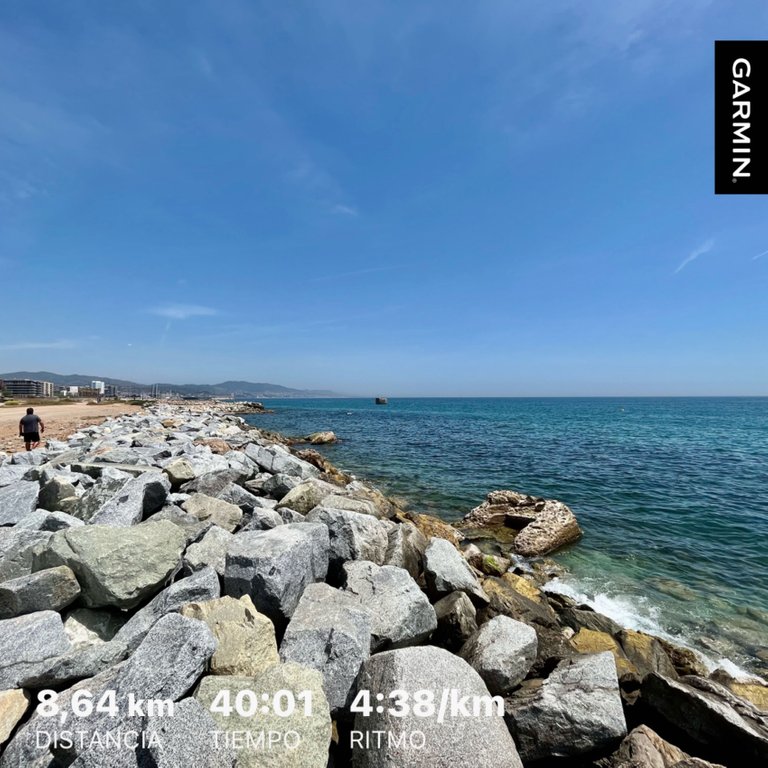 I have decided, as usual, to do a good progressive running below the threshold, starting at 5'15"/km and finishing sub 4'/km which means 8km in 36'30", then hydration and gentle stretching before returning to the office to continue with the duties...
I always work much better after burning a few calories!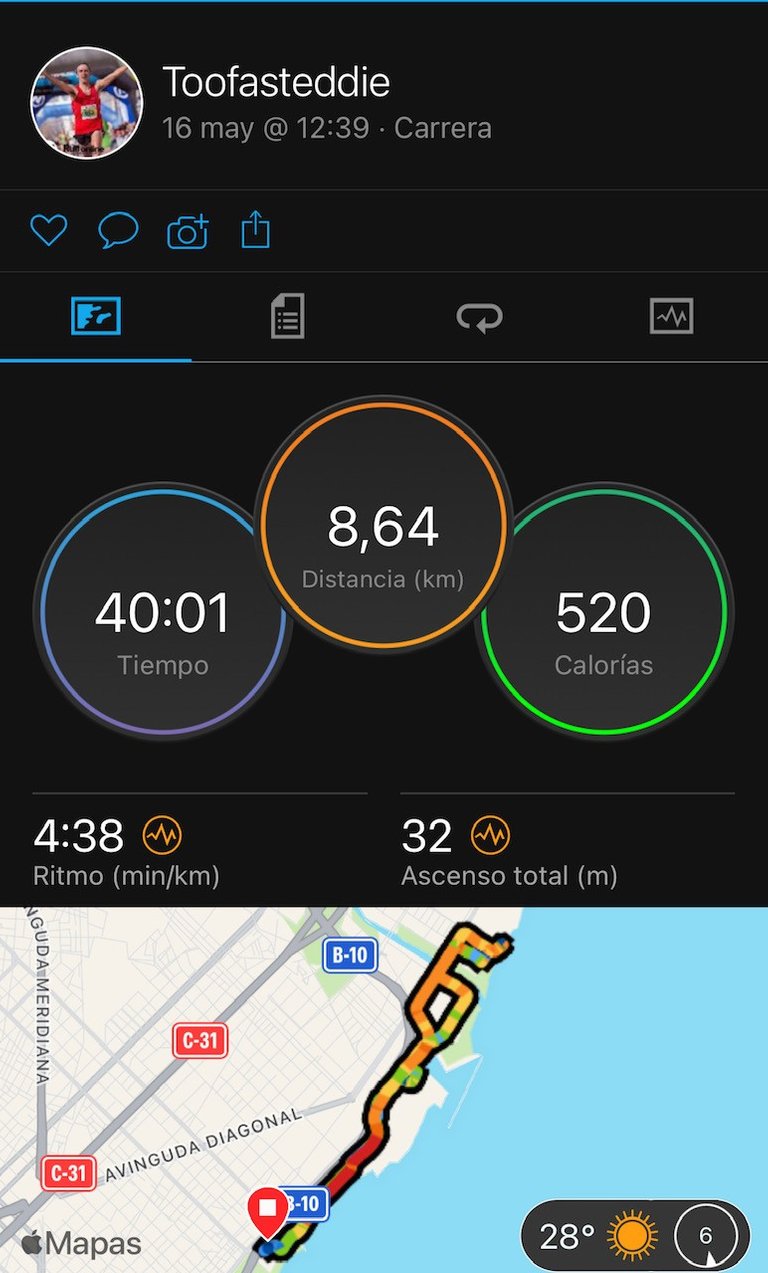 Keep on running!
@toofasteddie
---
---