HIVE UP TO RANK 170 FROM 178 IN ONE DAY AFTER THE HIVEFEST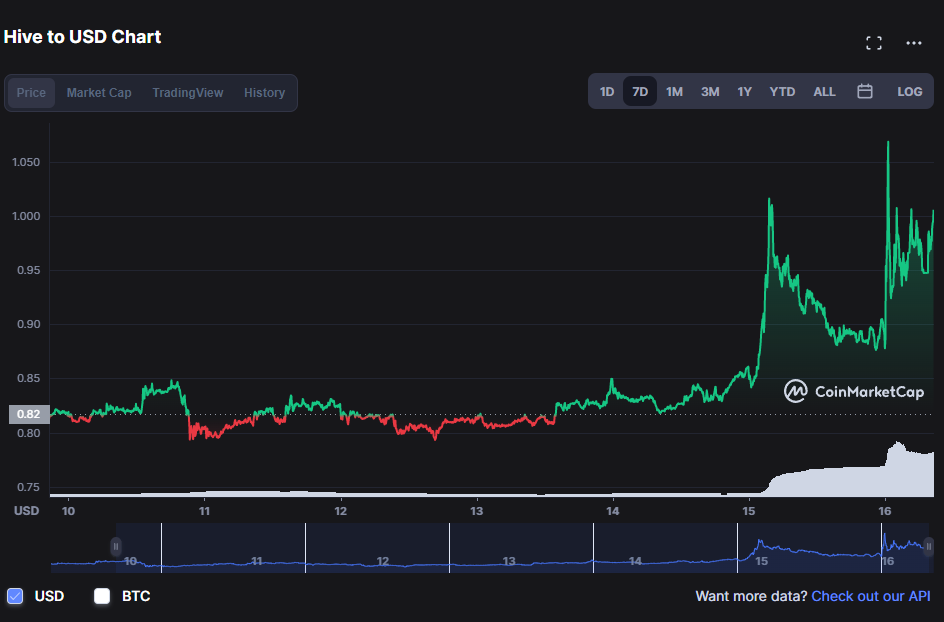 Source
Today the HIVE price touching new high at 1.07 USD after making yesterday high at 1.05 USD. The seller reject the bullish rally to 1.05 USD and make the correction yesterday , but overall trend is bullish since the hivefest.
What make surprise is this momentum has push hive rank in www.https://coinmarketcap.com/ from 178 to 170 today , and i expect it might continue climbing if the bullish rally continue.
Check yesterday chart by clicking here


Source
The price is currently move around 1.00 USD. One thing i love about this chart patent is the price is slowly making the bullish trend which might indicate a long period bullish trend instead in previous chart the bullish happen in just so fast because the momentum is so high and it finish so fast and making a long sideway after the selling rejection after high bullish momentum.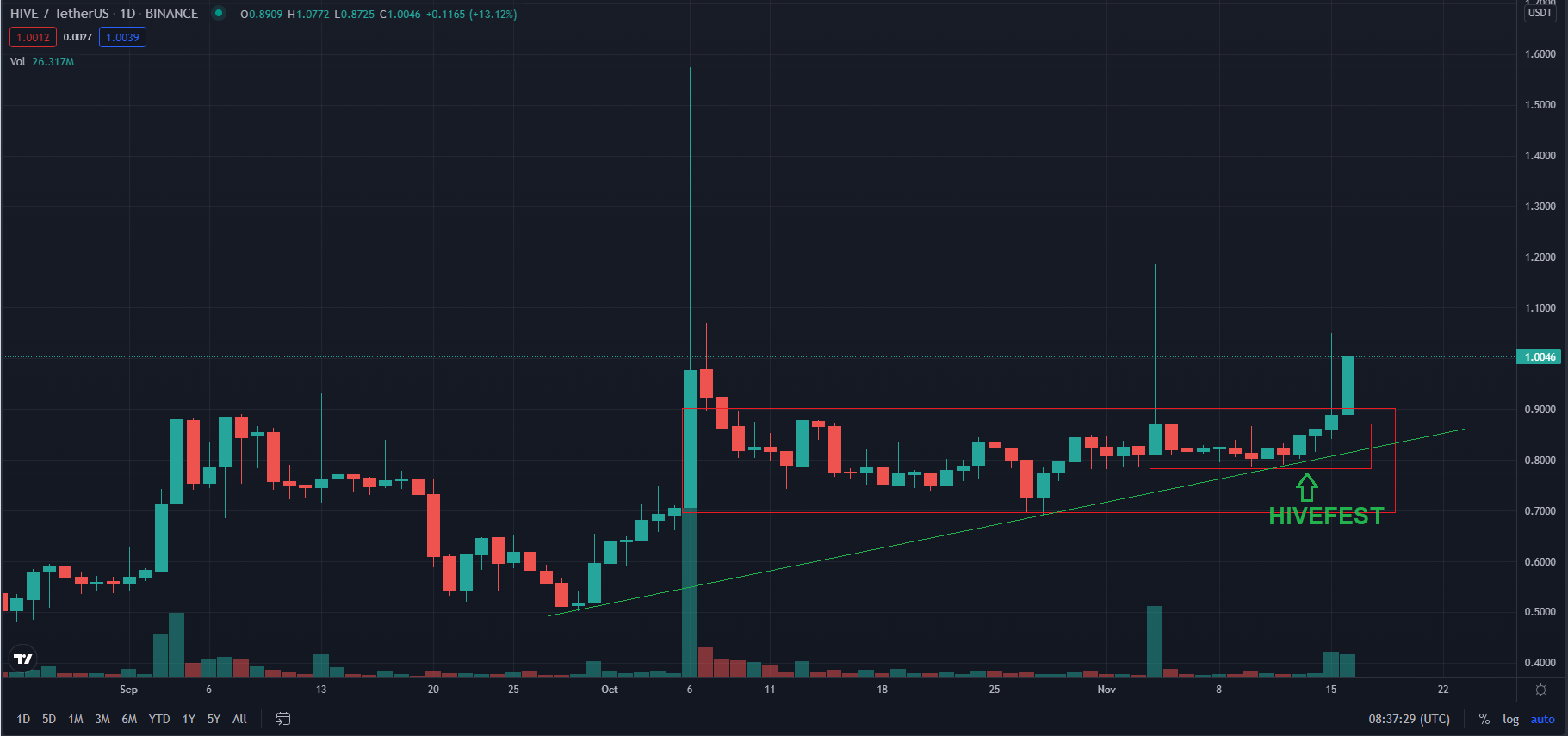 Source
If this rally bullish continue , i ll looking for exit target near previous all time high at 1.57 USD and looking for another pattern for re-enter .
CAN WE EXPECT HIVE AT 2 USD BEFORE 2021 END?
Posted Using LeoFinance Beta
---
---