Good news for hive community .
I havent write anything about crypto related after the BTC crush few month ago. Not because i ignoring to what happen in crypto world but just to concentrate to things that make me interested. But , nothing that more interested me when looking the hive price breaking previous HH at 1.05 and challenging the new HH 1.50
Hive has been bullish for few month , thanks those who new in community and the popular NFT game like Splinterland that massively attracting new player into the community. Hive keep getting more attention especially after the previous Steem fork . We have waiting and saying moment like this for long time.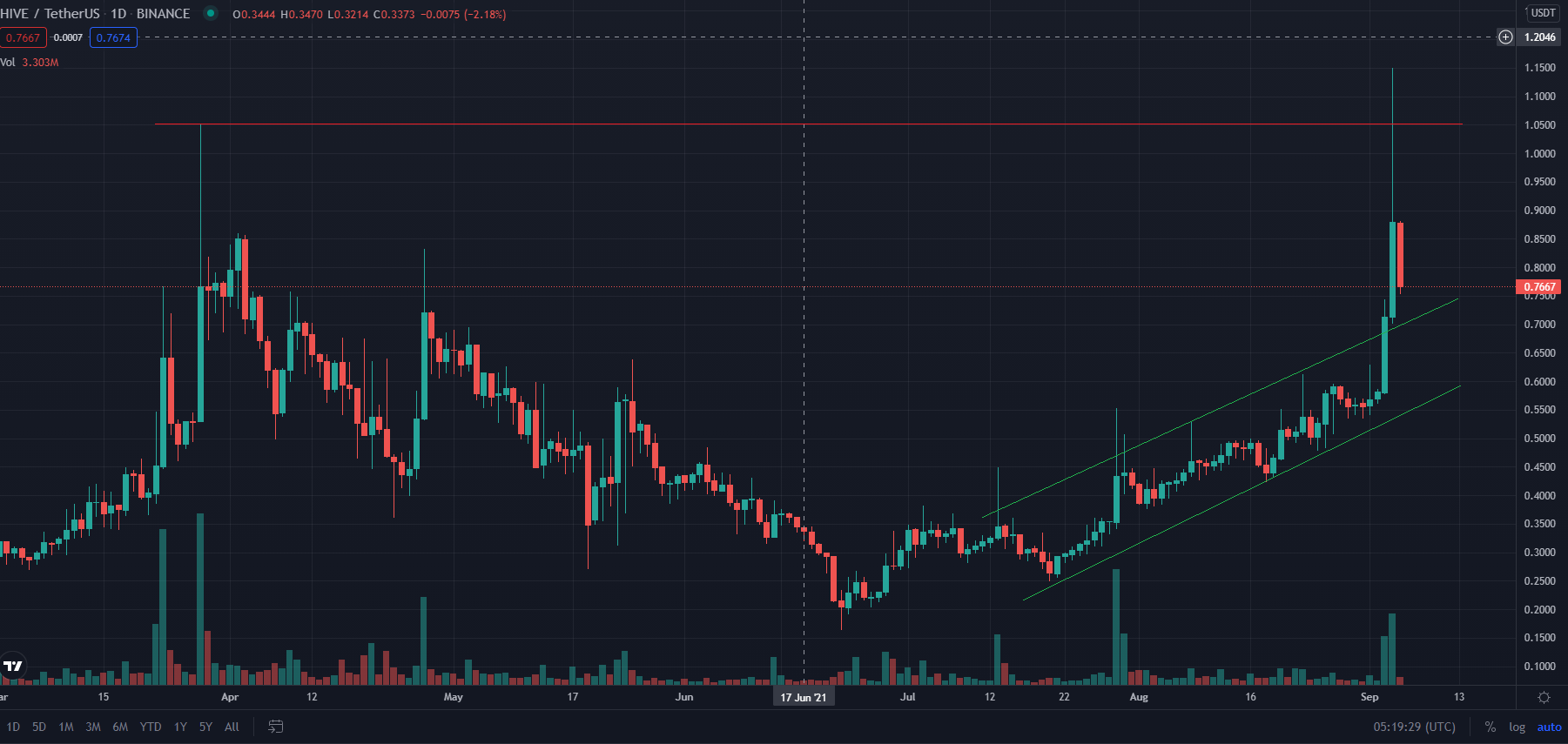 Hive has break the bullish channel 3 days ago and shooting it new resistance at 1.50 . I can see a lot of token owner taking this advantages selling their token for hive that lead the token price getting lower . With that hive , they selling at the higher hive price for usdt and this also lead bearish momentum at the chart.
But , i believe this is only temporary because hive will continue with the bullish momentum. We ll see what will happen to hive market near future . I hope it hike up riding the major crypto now.
Posted Using LeoFinance Beta
---
---