#95 RISING STAR // LUCKY TO BE HERE // SATURDAY RARE NFT CARD GIVEAWAY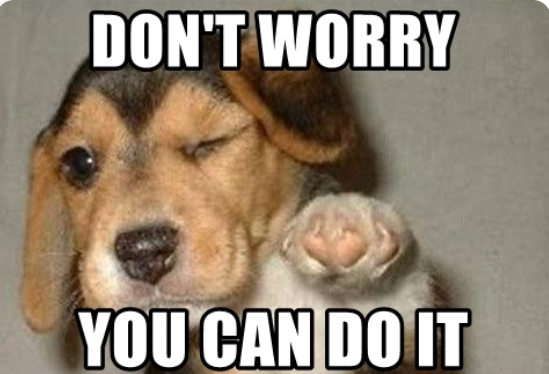 Source
Doing mission and being disappoint because all the mission is fail make us frustrating . Doing the 4 hours mission and fail for me is ok , but getting the lowest reward is a little bit frustrating. But im glad im in rising star community:
" You are not alone .
We have been there .
You are better than me.
Its took me 32 times to success. "
Somehow those word encourage me to try again until success. It's comfort my frustration and give good reason to try until it done.
Thanks again everyone.
SATURDAY RARE LUCKY PICK
As usual we ll do our rare NFT give away card every Saturday. Congratulation to @narumisweety for being randomly choose by https://wheelofnames.com/ to win the rare NFT card for Saturday give away.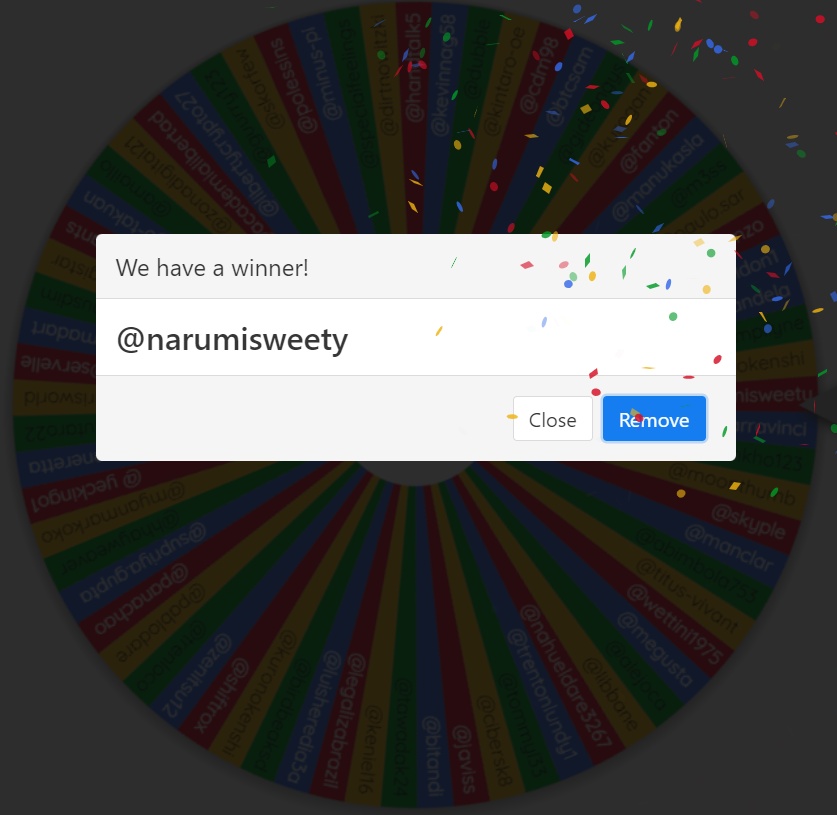 1000 STARBITS FOR THE COFFEE

"Can you handle a swarmandal ?" (307135)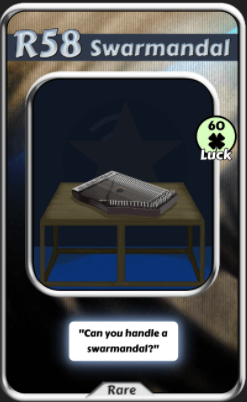 ALL LUCKY LIST
To all lucky list name only being mention every SATURDAY to respect their privacy. For those who havent being list and wish to join the party , leave your name in the comment below.
And for those who wish not to join the lucky list for their own personal reason please do inform me also by leaving your comment below.
Lastly for those whose name being wrongly write in the list , please inform me by leaving your comment below because i cant transfer the winning prize if you name is wrong.
@eldon1
@menzo
@paulo.sar
@m3ss
@manukasla
@fanton
@kurogan
@gideongys
@btcsam
@cdm98
@kintaro-oe
@dubble
@kevinnag58
@handtalk5
@dirtnowitzki
@specialfeelings
@minus-pi
@polessins
@skorfew
@guurry123
@libertycrypto27
@academialibertad
@zonadigital21
@amaillo
@shogo-takuan
@mimismartypants
@egistar
@musdim
@christina-madart
@servelle
@irisworld
@takutaro22
@regeneretta
@ yeckingo1
@myanmarkoko
@hhayweaver
@supriya.gupta
@panachao
@pablodare
@trenloco
@zenitsu12
@shiftrox
@kuronokenshi
@birdbeaksd
@luisheredia3a
@legalizabrazil
@keniel16
@tawadak24
@bitandi
@javiss
@cibersk8
@tommyl33
@trentonlundy1
@nahueldare3267
@libbane
@alejoca
@megusta
@wettini1975
@titus-vivant
@abimbola753
@manclar
@skyple
@moonthumb
@juankho123
@mcparravinci
@narumisweety
@kurokenshi
@tampilyne
@lacandela
KEEP ON ROCKING AND HIVE ON BUSKER
---
Posted via MusicForLife.io
---
---