Opportunities in the Blockchain and Cryptocurrency Space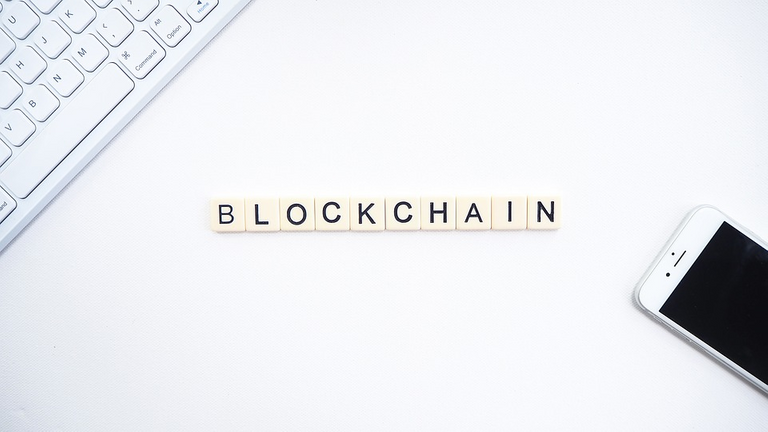 source
---
Unlike the traditional labour market where there is a huge scarcity of job or work opportunities while there is also an alarming daily increase in the number of job seekers, the cryptocurrency and technology space at large is vast enough to accommodate everyone and anyone who is willing to pitch his or her tent in the space.
Yes, you heard me right! The technology/ digital (cryptocurrency and blockchain) space is that large in capacity. Interestingly, the space is still early, young but scanty when compared to the number of humans we have on this terrestrial ball. So, you should even be excited you were born in this time of life because you can get to be among the early adopters and as well position yourself as we expect a mass adoption sooner than later.
However, the sad irony is that a greater percentage of people (mostly the unemployed) prefer investing their time and energy in seeking for opportunities in this never-expanding traditional labour market of which they may or may never find. Whereas on the other hand, the digital and technology market is just there calling and even begging for more people to adopt it and leverage upon it to build wealth and gain freedom.
---
The Traditional Labour Market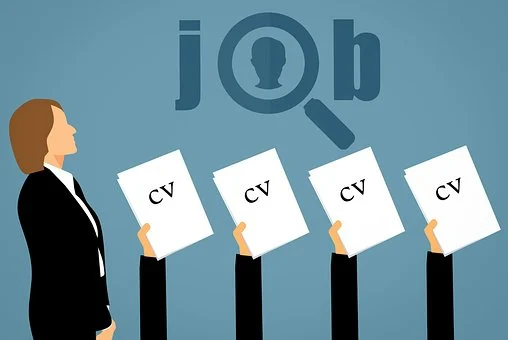 Source - Pixabay
---
Mind you, I am in no way saying that there are no opportunities in the traditional labour market and neither I'm I insinuating that everyone should be uninterested or leave the traditional market for the tech/ digital world. Of course, you and I know that we need both worlds for the living equation to be properly balanced. Hence, it should be noted that this writer is only stating the obvious (or should I say scribbling his opinions which you may or may not concur to) and what are they;
there are fewer opportunities in the traditional labour market and I know we all agree to this, right?
the competition for this few opportunities is highly high. I'm sure you are aware that this is truly true as well. If you are doubting me, let me ask you this, "have you not heard, read about or seen how thousands of people apply for a job vacancy meant for about 20 to 50 persons?" Reply your answers in the comment section.
the system is not transparent and fair. There is partiality or I'm I lying?
the reward/ compensation plan is bad compared to the work load and rate. Need I tell you that retirees struggle to get pensions and some even die without collecting them. Very sad!
I can go on and on listing the flaws of this our traditional labour market but let us digress a bit to the digital labour market. It is better sharing the good news than merely reminding us of the poor state of things.
---
Opportunities in the Cryptocurrency and Blockchain Space
---


Source - Pixabay
---
Like aforementioned, the digital space has enough capacity to accommodate everyone and anyone. There are numerous opportunities in the digital space but this article will focus only on the opportunities in the cryptocurrency and blockchain space.
Assets Trading: I decided to put this first because this looks like the only part majority knows but there is more to the blockchain space than just buying and selling of Bitcoin and other alternative coins/ tokens at good rates. In throwing more light on this, assets trading refer to the buying of a certain cryptocurrency at a certain price and then selling it at a certain price for profits. Don't let the "certains" confuse you; just ensure you get the gist. Sometimes, it might require you holding the cryptocurrency for days, weeks, months and/or years depending on the type of trader you are.
---
Content Creation: Are you a writer or any kind of content creator? There are countless opportunities for you to make some bucks from the blockchain and crypto space. There are many crypto projects looking for good writers to help publicize their brand. You can always apply and if you are good, you'll definitely be hired. Are you a video creator, motion designer, infographics designer etc, there is always an opportunity for you. More so, there is a platform as Hive.Blog, LeoFinance.io and many other blockchain-based social media platform where you could always share your contents and be rewarded for them.
---
Branding: This is another good paying sector in the cryptocurrency and blockchain space that you can leverage upon as one who is into branding. Every project will always want logos, banners and marketing graphic designs. You can always reach out project owners with your works and you could just grab a deal.
---
Marketing and Ambassador Programs: People only patronize what is being marketed and for this reason, crypto projects usually do employ marketers. You can equally become an ambassador of a certain crypto project and you'll be paid handsomely. Your is only to represent the brand and help it gain traction and adoption.
---
Programming and Coding: Can you code or build websites and/or mobile applications? Are you any kind of developer at all? There are jobs you can get in the blockchain and cryptocurrency space. Just search and you will find plenty of them.
---
Community and Social Media Management: There are many cryptocurrency companies as well seeking to employ people who can manage their online communities. Social media managers are equally being needed by crypto projects to keep their users/ followers engaged and duely informed. All you need do is shoot your shot.
---
Data Analyzing and Research: There are jobs for people of this sect too in the cryptocurrency space.
Just be good at what you do and be ready to work and you will definitely land one or numerous jobs of your choice.
---
These are but just only few of the opportunities in the cryptocurrency and blockchain space and interestingly, location is not a barrier; you can work remotely from the comfort of your home. Yes, the opportunities are there but the billion dollar questions are, "Are you even ready?" "Can you deliver?" "Have you positioned yourself to grab these opportunities?" If yes, then go grab these opportunities.
---
Cheers if you read to this point.
This article is brought to by Ndianabasi Tom.
Posted Using LeoFinance Beta
---
---