How To Buy CUB, Stake, and Participate in PolyCUB Airdrop
PolyCUB airdrop, the long-anticipated airdrop in the Leofinance community is finally here and in a grand style. The airdrop is open to everyone and being a beneficiary only requires simple steps.
---
Take note, PolyCUB (POLYCUB) is the native token for the PolyCUB yield optimizing platform.
---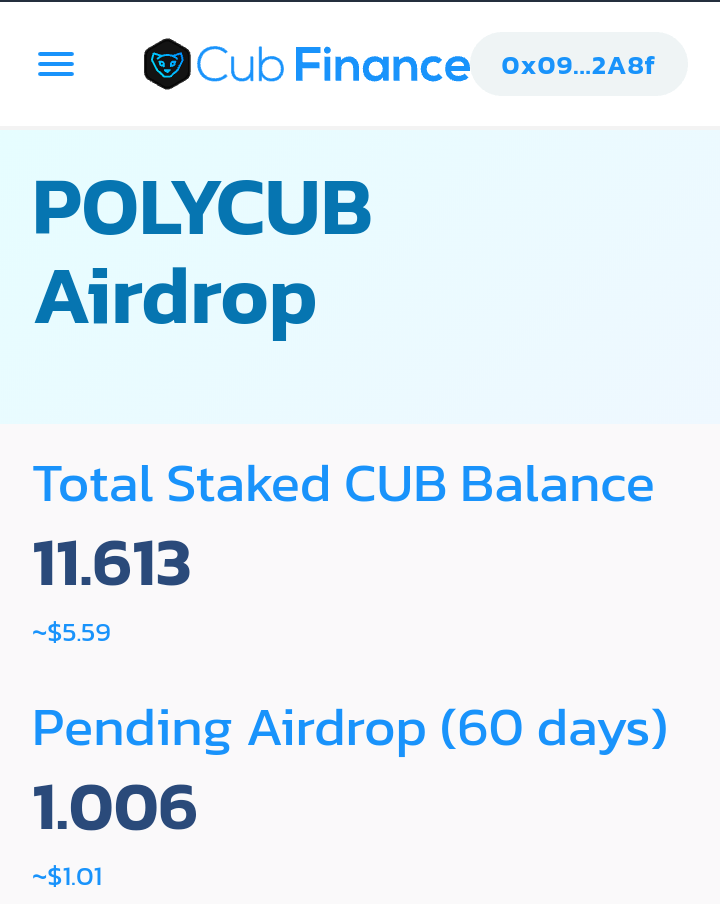 ---
Users can earn POLYCUB by participating in any of the Kingdom vaults or by staking it into xPOLYCUB to earn the 50% fee penalty generated by other farmers who harvest their yield before the X block locking period. ref
To participate in the airdrop, all you need to do is hodl CUB in either the CUB Kingdom, CUB-BUSD Farm, or CUB-BNB farm. A daily snapshot of CUB balances in these 3 locations is taken every day for 60 consecutive days.
Each day, POLYCUB tokens are then distributed based on the current balances in each snapshot. This means that if your balance changes (add stake or reduce stake), then your airdrop amount will change from day-to-day. Either increasing if you stake more or decreasing if you stake less. ref
You don't want to miss this particular airdrop. In this post, I'll be sharing how I bought some CUB tokens and then staked them using my Trustwallet. I'm sure the guide will be useful to someone out there.
Everyone was talking about using Metamask so, I decided to do a test run of the whole process using Trustwallet. The good news is that you can gain access to CubDefi using your Trustwallet and it's less complex.
---
The Process - How to Buy CUB
In case, you have never bought CUB before, you might find these steps useful.
Step One: You must add 'CUB' to your list of tokens on Trustwallet. To do this, you only need the CUB token's contract address which is - 0x50D809c74e0B8e49e7B4c65BB3109AbE3Ff4C1C1.
---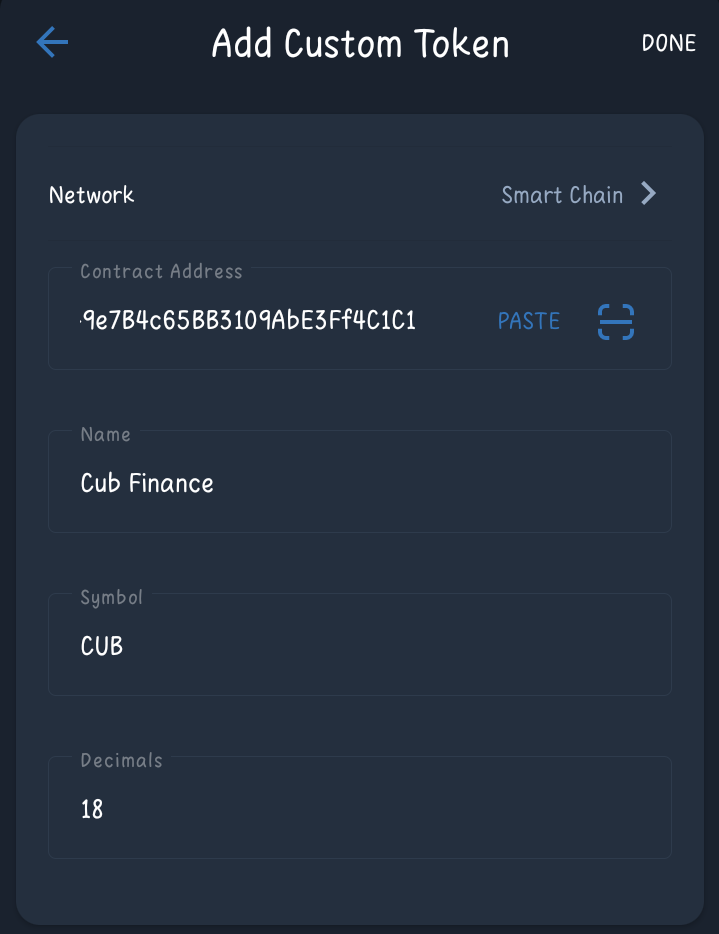 ---
Click on 'Add Custom Token', change network to Smart Chain (BSC) and input the contract address. Every other detail will be auto-filled. Then click 'done' on the top right corner.
---
Step Two: Next is to buy CUB. You can buy CUB easily on Pancakeswap.finance by just swapping any BSC token. In my case, I swapped ADA for CUB and in a matter of seconds, I was able to buy CUB.
---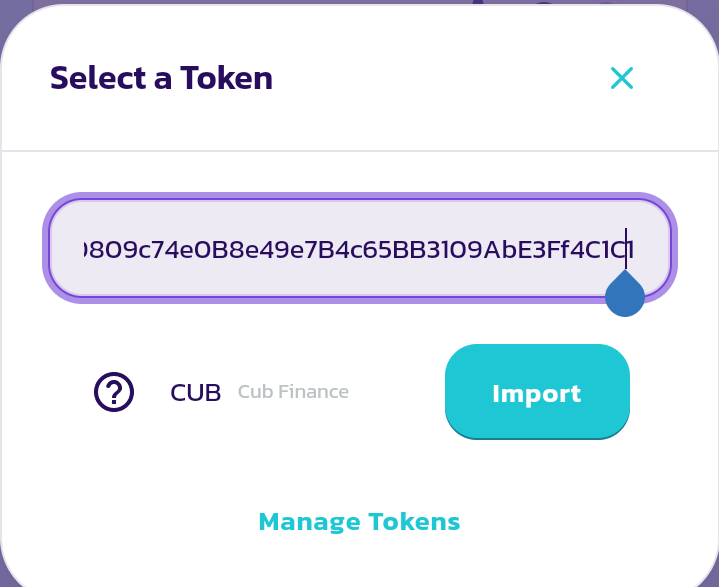 ---
Visit pancakeswap.finance via your trust wallet dapp browser. Import CUB using the same contract address. Swap any BSC token to CUB. Immediately that is successful, you will find your CUB tokens in your wallet.
---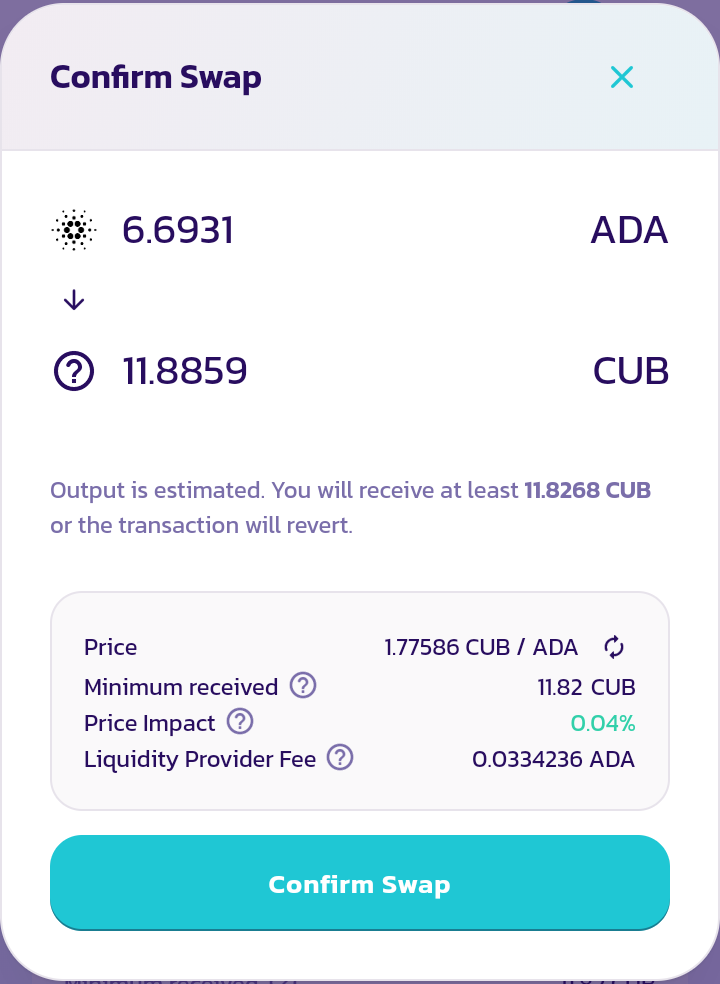 ---
This is where things get more interesting. You can get the PolyCUB airdrop by just hodling CUB in your wallet. To be airdrop eligible, you must hodl CUB in either the CUB Kingdom, CUB-BUSD Farm, or CUB-BNB farm.
---
Stake CUB to Get Airdrop
Staking CUB in any of the listed farms can only be done on Cubdefi.com. Remember, we are using Trustwallet for our illustration.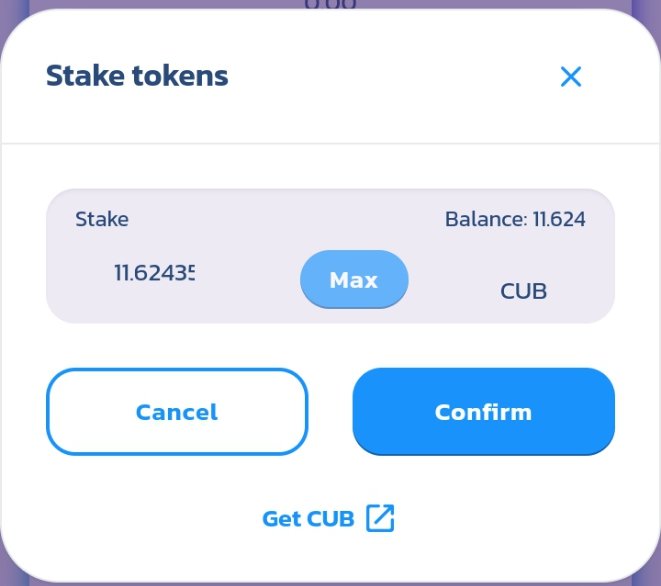 Access the Cubdefi.com website via the dapp browser and connect your wallet.
switch network to Binance Smart Chain
select any of the farms e.g CUB kingdom.
Click on deposit and approve the transaction
click on stake, input amount of CUB you want to stake, and approve
---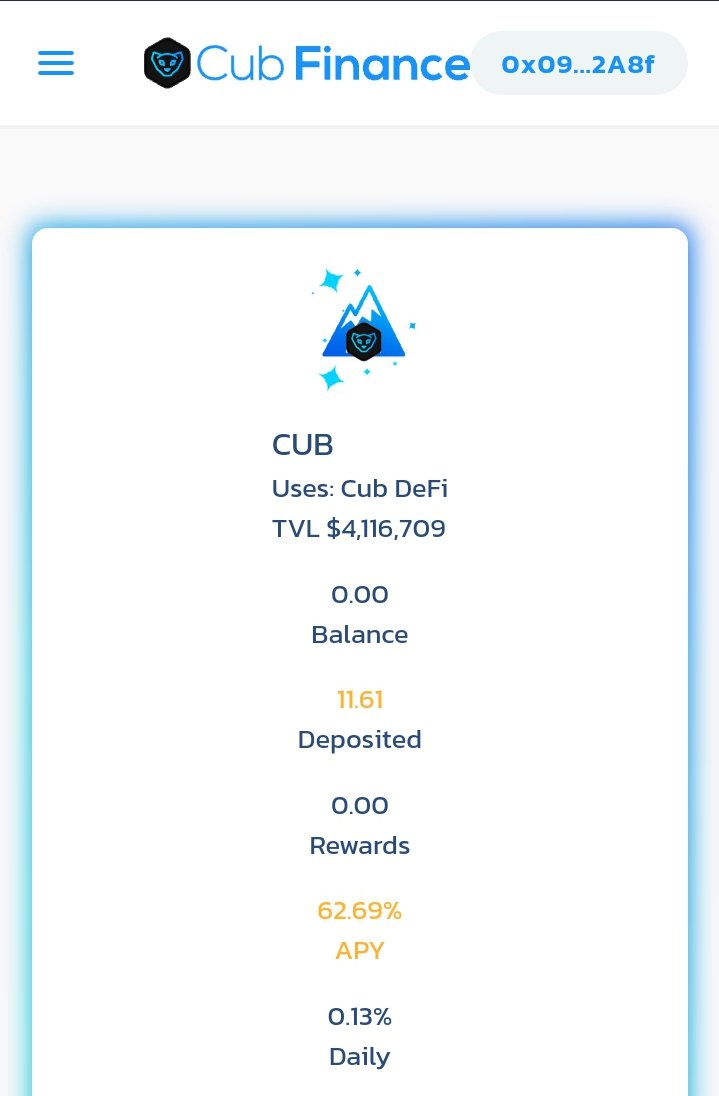 ---
And that's all. Simple and easy.
Immediately after staking, the number of tokens to earn over the 60 days will be shown on your airdrop page.
---
Find out more about the $1,000,000 POLYCUB airdrop here
Posted Using LeoFinance Beta
---
---