#100DaysOfHive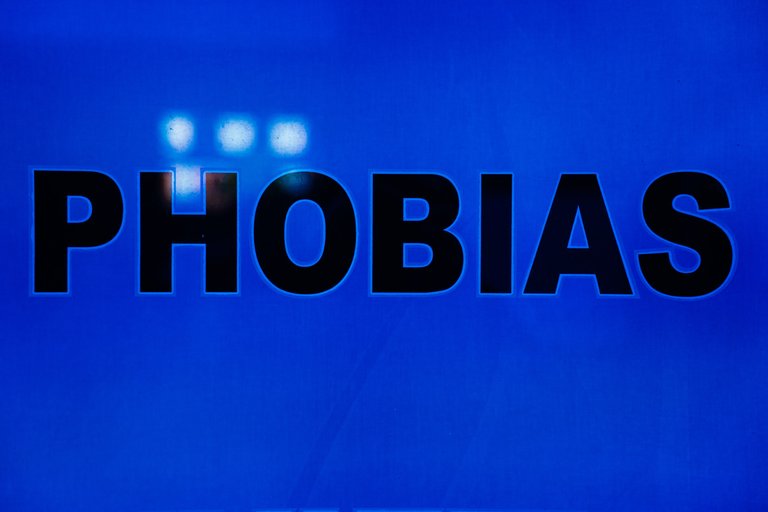 Phobia means fear. The word phobia; originates from the Greek word "Phobos," meaning fear or panic.
Phobia is a suffix to explain the hate or dislike for someone or something. There are a plethora of words that end with the suffix -phobia. For example, anthropophobia is the fear of people or society. Another one is glossophobia, which is the fear of speaking in public.
I am not writing this article to tell you about the phobias you might already know or phobias you could check on google. Rather I wrote this article to discuss a new phobia: "Hivephobia."
What is Hivephobia?
Hivephobia is the fear to publish or engage on the Hive platform.
What are the signs of Hivephobia? When a Hive user isn't active on the platform for no valid reasons but fear. I am an example of a person experiencing Hivephobia.
What causes my Hivephobia?
Well, in my case, I would say that the phobia develops from the seeming intricacy of the platform. Sometimes I tried to understand how the platform works especially in the rewards.
The second reason would be trying to write good articles. Not that I lack topics to write about, but sometimes I feel like Nah; "I'm not publishing this."
Another reason is my fear; of taking up writing challenges. I am a person who loves writing freely, and I enjoy writing without constraints. But the reality is that writing challenges sharpen our creativity and make us work harder to produce something out of little resources.
The third reason is a lack of readers, upvotes, and comments. It can be discouraging, and my mind begins to question. I would tell myself, "why should I write when nobody is reading or nothing is coming out of it."
But what I have come to realize is that all these are excuses that I gave myself, thereby hindering me from being active on the platform. I've made my mind believe that the platform is complex, but it isn't so. Challenges come when we try something new that we haven't done before. So that's why I have come up with solutions that help my Hivephobia go away.
Here is a screenshot of my chat with @Kushyzee lamenting my phobia of the platform. He remarked;
"it gets easier as you keep spending more time there."

I realized how true his statement was, and made me come up with a solution that would make me consistent. Consistency would put an end to my phobia.
What's the solution?
The solution is a copycat of what has worked for thousands of people who are learning to program. It is the 100 days challenge.
The challenge is quite popular on Twitter, and it has made me, and thousands of people consistent.
So the challenge I'm creating is #100DaysOfHive, and I will post my daily hive activities on Twitter.
The race to end my Hivephobia begins today with #Day1 of #100DaysofHive.
You check me out on Twitter.
Thanks for reading.
Lead image Photo by Nick Fewings* on Unsplash
---
---